Top Ten Fastest Rappers
The Top Ten
1
Eminem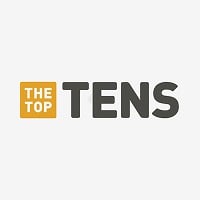 Eminem, born Marshall Bruce Mathers III, is an American rapper, actor and music producer born on October 17, 1972 in St. Joseph, Missouri. Eminem has sold over 300 million records making him the bestselling hip-hop artist of all time. In addition to his solo career, he is a member of D12 and (with Royce ...read more.
First of all I would like to say that I'm a BIG Fan of Eminem. Here are the reasons why Eminem should be the 1st or maybe 2nd on the list:
1)He don't rap About sex, Money, Drugs or what ever things that rappers Nowadays rap about
2) He raps about life. He sometimes can Describe people's Life.
3) He's a Lyrical Genius. If you don't believe you can Listen to his Albums "Slim shady LP, Marshall mathers LP" Or you can listen to all of his Albums
4) He can do real Freestyling Unlike Lil Wayne, just type "lil wayne fail" I don't even understand what the fk he is talking about
5)Most of all he raps Real fast.
There are actually more reasons why eminem should be the 1st in the list.
PS: Listen to Fast lane and you will be Amazed
Apparently this person has never listened to his old albums he does rap about sex and drugs.
Eminem... Listen to him and you'll feel it as you hear it. I think he's number one or at least number two Busta rhymes and tech n9ne definitely belong in the top three but Eminem should be there too.
THIS IS THE DIFFERENCE BETWEEN Eminem AND THE RAPPERS ABOVE HIM IN THE LIST: Eminem actually makes sense when he rhymes fast. He uses DIFFERENT rhymes, and he has so much more creativity. He has so much
The fastest well not sure because there may be many fast rappers rapping underground the best undoubtedly many people argue that 60 seconds assassination was faster than rap god yes it has more words than rap god in given amount of time but it has repetition like the n word also eminem used very complex words in rap god unlike busta rhymes who used small words busta rhymes is also fast but eminem is number 1
1113 Comments
2
Busta Rhymes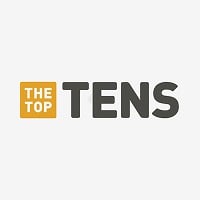 Trevor George Smith, Jr., better known by his stage name Busta Rhymes, is an American hip hop recording artist, actor, record producer and record executive.
Busta is an awesome rapper very fast. Long live busta rhymes. Look at me now was a good song everyone should listen to it
In look at me now he's pretty fast try look at me now sped up you can't hear anything but babbling
Maybe because it's sped up? You could speed up anyone saying anything to the point it sounds like babbling. Not saying he isn't really fast, because he is really fast, but that argument doesn't make sense and I don't think busta rhymes is the fastest by any means, he is just more well known because of look at me now. - FabDuck
I can't understand a damn thing he ever says. The song with chris brown, look at me now.. I UNDERSTAND NOTHING! I love it, its strange =) I think he's the fastest rapper I've ever heard.
Busta rhymes should be number 1 and yes I know rap god but busta rhymes raps fast way more and can do it with so many different schemes. Rap god was just Eminem putting random words on top of each other.
401 Comments
3
Twista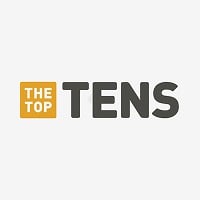 Carl Terrell Mitchell (born November 27, 1973), better known by his stage name Twista (formerly Tung Twista), is an American rapper. He is best known for his chopper style of rapping and for once holding the title of fastest rapper in the world according to Guinness World Records in 1992, being able ...read more.
Mista Twista come on he is a tongue twista what do you expect he talks and the only thing that you hear is babbling keep it up Twista and that was my opinion I don't about you and Download his album "Runnin' Off At Da' Mouth" its sick man
I have listened to his song three minute murder he is so amazingly fast busta rhymes is pretty fast but I really think twista is way faster
In my OPINION TWISTED INSANE AND TWISTA ARE TIED FOR FIRST. BOTH GOT SPITTS TWISTA HAS BEEN AROUND LONGER WHEN I WAS IN HIGH SCHOOL HE WAS MR. TOUNGE TWISTA. BUT TWISTED INSANE IS THE FUTURE. I HAVE BOTH TIED FOR NUMBER ONE - seancampbell
Seriously? Eminem higher for speed? Just because he had the record for most words in a number 1 song means nothing. Yes he is a top 10 for speed. But, Twista has such a clean flow and he has some of the fastest verses. He is not #1 but I know this comment will be seen here. I would put twisted insane at the top 100% he is the fastest rapper that is possible to make out what he is saying somewhat
239 Comments
4
Tech N9ne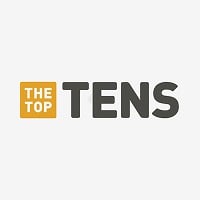 Aaron Dontez Yates, born November 8, 1971, better known by his stage name Tech N9ne, is an American rapper. In 1999, Yates and business partner Travis O'Guin founded the record label Strange Music. He has sold over two million albums and has had his music featured in film, television, and video games. ...read more.
He go really fast in the song worldwide choppers with twista busta rhymes yelawolf twisted insane and d loc but tech n9ne go faster
What makes Tech N9ne so incredible is that he somehow manages to throw clever, innovative techniques into his raps, but still maintains his title as one of the fastest rappers ever. Major props.
Lyrics that make you think and the ability to not only go fast but to change his style while adjusting his speed. He changed styles at least 3 times in the newer song world wide choppers
It's more than just speed its word play, flow content and delivery that allows you to easily hear and understand every bar and word he rhymes. His rapping is out of this world nobody can do what tech n9ne can do not eminem nobody..
226 Comments
5
Twisted Insane
How the hell is this guy not number one!? He makes twista sound slow! If you've not heard him you're missing out on one of the sickest choppers of all time
This guy is number 1! Listed to worldwide choppers an dome split
Ok in worldwide choppers he is so fast. I see why they put him after D-lok and why they they call him TWISTED INSANE. He almost raps faster than Shuna, HE SHOULD BE NUMBER 2.
Worldwide choppers, Evergassin Gobstopper, tounge tied, I think that's enough said. (off-topic but crucified doesn't actually rap, he mumbles and posts lyrics that way you think he is actually saying them.)
197 Comments
6
Crucified
Really? 6th, listen to power up, just do it
He literally sounds like
Miniminiminiminiminiminim
Bruh, this guy should be in first, I mean like listen to his song called power up and change your mind.
Should be 1
87 Comments
7
Krayzie Bone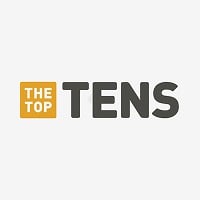 Anthony Henderson, better known as Krayzie Bone, is an American rapper, producer, and entrepreneur. He is a member of the rap group Bone Thugs-n-Harmony.
Yeah.. Krayzie should be the fastest.. You guys listen to the song handle the vibe.
He may not be the Fastest, but that's because he's not trying to be the fastest. Bone Thugs chose to make their raps fast paced to create the best possible flow and they did just that.
Unlike every other fast rapper he sounds so effortless when he does it, he's not left gasping for air or sounding like he's about to explode, he sounds skillful and complex. Listen to midwest choppers part 2, his verse demonstrates exactly what I'm saying.
lmao of course twista is number one proves yall are stupid,. he speeds up his raps ssame as many other rappers like tech 9... he got caught a while ago.. krazyie is the fastest rapper I've heard period.. listen to handle the vibe and his flow is sick bone thugs best alive because pac and eazy are dead
Krayzie bone is the fastest and greatest rapper ever he actually raps meaningful stuff and sounds angelic doing it plus he keeps it real he raps about everyday things that happen in life not like that commercial Lil Wayne who only raps about being in a club, being rich not everyone is in the club 24/7 or is rich so props krayzie I wish he could be played on the radio so he can show that fake Wayne dude who the real greatest rapper alive!
68 Comments
8
Rebel XD
Seriously he broke the world record, this guy should be number one.
People don't like him but he could say 20 syllables per second
Well he did it without a beat on it and rapping fast ist also about how good you are on beat. - Basecube
I saw a video where he managed 683 syllables in 54.5 seconds, sounds like a record to me!
Eminem? Really? Not even close to Rebel... I'm a Technician 4 Life but rebel should be before Eminem... 20 syllables per second! That's truly incredible...
107 Comments
9
Outsider
He should be the fastest. Outsider is the world's fastest rapper at 21 syllables per second. He was supposed to be in the world record but the judges only accepted English, and so Outsider could not win it.
Hero. That's enough explanation. That song, he sung about twenty six syllables per minute. Screw the rest of the rappers, go Outsider!.
Dude's good. No doubt
Bro listen to loner's fast part, your head will fall of from the speed.
83 Comments
10
Tonedeff
Tonedeff may not be the fastest rapper of all, but he has one of my favorite in all of rap. 15 syllables a second is still pretty impressive. I think he is the 4th or 5th fastest rapper (English speaking). Only Crucified, Rebel, & Twisted Insane (who is actually only one syllable per second faster) are faster. I personally think Tonedeff is faster than Twista, but it all depends on how you measure speed. Velocity is a great song, but not a lot of people know about it. All of my friends think Eminem is the fastest rapper. I ask them if they have heard of Tonedeff, but none of them have. So sad that such a great rapper is so unknown.
Although Tonedoff doesn't rap fast often, his song "Velocity" has broken the record for fastest rap ever.
This is the fastest rapper ever his song velocity has been rated the fastest rap song ever, he is definitely faster than twista and especially busta ryhmes, busta is even that fast listen to tone.

Tonedeff is one of my favorite rappers and I only like a few rappers (mostly choppers). All of the comments on his name are about the song Velocity but sense then he put out an EP called Demon where he is even faster. Check out the songs "Demon" and "Crispy (192)." Although I like Eminem he isn't all that fast even in "Rap God." I can rap fast than he did.
17 Comments
The Contenders
11
Yelawolf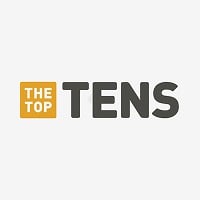 Michael Wayne Atha (born December 30, 1979), better known as Yelawolf, is an American rapper from Gadsden, Alabama. In his early years, Yelawolf released his first independent album "Creek Water', which was released in 2005. During 2005 to 2010, he released one extended play (EP) and four mixtapes. ...read more.
White dog goes hard on every track that he's on! He spits like a machine gun on songs like Good to Go, Animal, Throw it Up, Ain't Going' Out Like That, Gangsta of Love, and Push Em.
This Alabama boi aka catfish billy has the best rapping ability.. Eminem did not take him to shady records for nothing!
Yelawolf isn't all that fast but he's the second fastest white rapper and that deserves a spot on my list. If you want to hear how fast then your 3 best choices are his verse in Worldwide Choppers, his verse in Lets Go, or Daddys Lambo.
Most underrated rapper
21 Comments
12
Bizzy Bone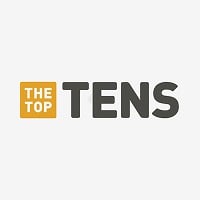 Bryon Anthony McCane II, better known by his stage name Bizzy Bone, AKA Lil' Ripsta, is an American rapper and the youngest member of the Cleveland rap group Bone Thugs-n-Harmony.
I can't imagine people comparing other rappers to Bizzy, actually to Krayzie Bone and Bizzy Bone, but even comparing these two rappers, Bizzy is slightly faster than Krayzie.

Bizzy Bone can beat any rapper in the world, no one is faster than him. I like all fats rappers, Machine Gun Kelly, Busta Rhymes, Twista, No clue, but I'm yet to see someone beating Bizzy in songs like "Way too Strong", "Trials and Tribulations" and of course "Mercy Merry".

Bizzy is the fastest, no clue about that, the guys from Guinness should pay more attention on Bizzy and also on Krayzie Bone.
I have no idea why Bizzy Bone is rated this far down on the list. He is by far faster than all above him in this list. He was the fastest rapper in Bone Thugs. Krazie is my favorite by far, but Bizzy was known for being the fastest in the group.
You See Bizzy Bone, Krayzie Bone & Flesh n Bone be the fastest rappers that are undisputed, even sometimes Flesh n Bone comes 1st but of recent Bizzy Bone the fastest. Check his verse on Body Rott, also check flesh n Bone's Master Track, Having A Ball Track, his verse on Poetic Hustlaz's Intro & Insanity. The Credit goes to the Originators Bone Thugs N Harmony before any other Fast one put it down.
Bizzy Bone is hella faster! He sits next to Fu-Schnicken, they are the fastest group I've heard during my childhood days. Then Bone Thugs came along now its Bizzy.
30 Comments
13
Ludacris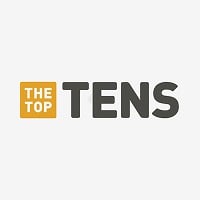 Christopher Brian "Chris" Bridges, better known by his stage name Ludacris, is an American rapper, entrepreneur, and actor.
Ludacris is very awesome, he arrange well his words and flow as the waterfalls
He is the most entertaining rapper and I think faster than anyone else on average.
The southern fried intro is the fastest song I have ever heard.
Other fast songs include-girls gone wild, how low.
One guy on here says he should be Top 4. Lol.. So you're saying that he's faster then Busta, Eminem, Tech, and/or Twista? And because of one songs intro. Lol. Listen to those fours music, all of there music is fast. Not one.
This guy should be at least number 4, listen the southern fried intro. That's the fastest rap I've ever heard from him.
27 Comments
14
Ceza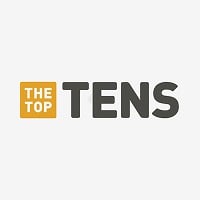 Ceza has some really fast raps especially in the song worldwide choppers by tech n9ne. It's pretty crazy.
Fastest I've heard! Only some Russian guys are faster!
I just think ceza has got good rappin skills like holocaust or fark var I mean I've never heard something fast like him in holocaust do yo know?
Guys insanely amazing
27 Comments
15
Don Xperto
Only reason he isn't number 1 is because no-one knows about him
He's the fastest according to the new top 100 list by nahdah vebb
Don Xperto is the fastest with their new songs
The fastest rapper ever. He hits 29.7 syllables a second. But he's Spanish.
2 Comments
16
Aeon
READ THIS PEOPLE: Aeon is the most underrated rapper on this list. If your asking for the FASTEST RAPPERS then why isn't Aeon in the top 5? Mike Shinoda, Eminem, Yelawolf, Flo Rida, Cory Gunz and many of the others on this list are world class rappers but they are no where near as fast as Twista, Tech N9ne, Aeon, Busta Rhymes & Ludacris.

I was asked the other week who I think of 'World Wide Choppers' and I instantly replied 'its missing Aeon' because he's a lethal potion of Twista's flow & aura, Ludacris' bounce, Tech N9ne's darkness & his vibes are as unique as they get!

He did a 30 second video where he cut out a quick recording he did when practicing, he hit 14 syllables per second and I was absolutely astonished until the 2nd part where it was slowed down and showed the lyrics and the syllables were beyond clear, they were perfect, not almost perfect but 100% perfect.

What makes him even more unique is he's from the UK and he's killing US rappers like they ...more
This kid is at least 5th, he would absolutely destroy 99.99999% of fast rappers in his sleep as well as the fact he freestyles at much faster speeds than most of these rappers have to reside over and over! He hits like 15 syllables a second at top speed and freestyles at like 10/11, there's a reason why he's the REAL undisputed world's fastest white rapper!
MONSTER, plain and utter beast! Definitely the best white rapper and top 3 fastest on this list!
I don't care what anyone says, the FACTS say it all, His speed is over 15 syllables per second, his flow is by far in the top 3, his timing is PERFECT to a section of a millisecond and his an actual rapper, not somebody who just talks fast!
10 Comments
17
Snoop Dogg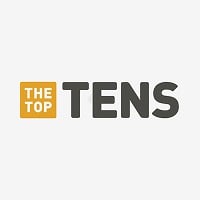 Cordozar Calvin Broadus Jr., (born, October 20, 1971) known professionally as Snoop Dogg, is an American rapper, actor, record producer, and television personality from Long Beach, California.
I mean Snoop Dogg is a very good rapper but he is so slow. And where is logic?
How is he on this list... He is one of the slowest rappers in this world
He is not the fastest but he deserves a higher spot. Sometimes he raps fast and his freestyles are just awesome
Snoop is the Father of rap he deserves to be higher on the list he may not be fast but he is so real, Snoop, Eminem, Dre, And Pac, all should be at the top.
This is the top 10 fastest rappers Snoop Dogg is good but he isn't fast he's actually one of the slowest rappers I ever heard
9 Comments
18
Watsky
Knots alone is a testament of his amazing talent
I like his songs. I especially noticed how much he changed over the years, which means he is getting better. G.O.A.T. was pretty good, but I listened to welcome to the family as well, and that may have been slower, but I thought it was even better.
Watsky is amazing
Why the hell isn't Watsky on this list? How is Snoop Dogg ahead of him!? Watsky is way faster than anyone ahead of him. Not to mention more intelligent.
34 Comments
19
Mac Lethal
Mac has put out some pretty undeniably fast raps. For example, Alphabet Insanity. Mac's verse in Supersonic. Rapping 1000 words in 2 minutes. Pale kid raps faster. I could name songs all night, but my point is that he is not only the fastest, but the best. He (usually) doesn't talk about drugs or anything like that. He talks about reality, especially on his most recent album from 2016: congratulations. He may not always rap fast, but when hdd does, he does.
Mac lethal is way faster than eminem

white kid raps even faster
I love his youtube videos!
Watch his YouTube channel and you'll see.
42 Comments
20
2Pac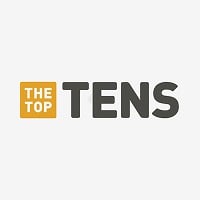 Tupac Amaru Shakur, also known as 2Pac, was an American rapper and actor born on June 16, 1971 in East Harlem, New York. Tupac sold over 75 million records worldwide and has been referred to in multiple major publications such as Rolling Stone as one of the greatest music artists of all time. 2Pac was ...read more.
He one of the most real rappers I ever got to listening to. And his lyrics strong. He went hard in the paint.
2Pac should be number one at EVERYTHING (well, at least, musically but you know what I mean RIP Tupac Shakur-Greatest Rapper EVER)
Pac was and still is the best rapper. I don' think there's anyone better, maybe immortal technique could second him.
Maybe not the fastest, but the best he is, number 1
20 Comments
21
Chronic Boss
My dude Nihilist on the list yew yew!
22
Flo Rida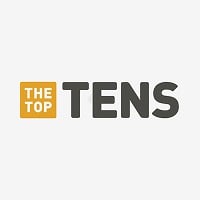 Tramar Lacel Dillard, better known by his stage name Flo Rida is an American rapper and pop music artist from Carol City, Florida. He is known for songs such as "Low", "Right Round", "Sugar", "Club Can't Handel Me", "Good Feeling", "Whistle", "Wild Ones", "My House" and "GDFR."
Tf he 22 bruh this guy should be like 2nd to eminem on the fastness scale
GOAT
Cool rapper... Fast and understandable
This guy is the bomb.. I love his ways and he sings sense too
15 Comments
23
Pitbull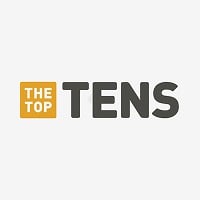 Armando Christian Pérez, better known by his stage name Pitbull, is a Grammy (and Latin Grammy) winning Cuban-American rapper, songwriter and record producer.
I don't know but for some reason, Pitbull always strikes me as someone who raps faster than average.
This guy is underrated, just because he raps on pop songs, you guys turned your backs on him.
Pitbull will always have wise bars and a quick flow to back it up, all accompanied with a catchy melody.
This guy is super fast at rapping, especially in Give me Everything. He is definitely on my top ten list. His music and rapping skills get me dancing the whole night if I want to. He's great because he's really fast yet people can actually understand what he's saying.
This guy is very fast in rapping. I can't just understand what he is saying. He is very good at what he does best I.E. rapping
Man this guy really raps so fast, I think even Eminem raps a bit slow compared to him and he is now so low?
19 Comments
24
VBL
Yall have no idea what lecrae can do, he can out-rap all of these rappers COMBINED! If you listen to Aliens or Don't Waste Your Life, you will see what I am talking about. And by the way a non-Christian association named him HIP HOP KING! Don't hate on him for being a Christian, at least his music has real music
VBL, yeah I know... Who is he? Just a fast rapped but almost no one knows him because he is alone, but he raps fast, check out Sleeping on Me
This dude is top for sure listen to the sone Sleeping On Me and you'll know why
25
Chris Brown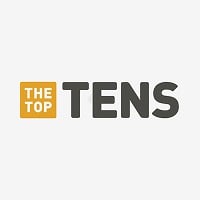 Christopher Maurice "Chris" Brown (born May 5, 1989) is an American singer, songwriter, dancer and actor. Born in Tappahannock, Virginia, he was involved in his church choir and several local talent shows from a young age. He is most well known for his physical assault towards the singer Rihanna in ...read more.
He is not that good why is he even on here he doesn't seem like a rapper
I think chris brown is totally over rated
He should be the fastest rapper
When I'm mad or something I put on some of his music to comb me down
8 Comments
26 Gabriel Williams
27
Canon
He is my favorite rapper
Check out the song "Lotto" and see where he should be.
He does not go as fast as Busta Rhymes (He can get close), but he can sustain it. He spat out a 3.5-4 minute song in a touch over 50 seconds (I know this because he did Good to Go at a concert fast, then slow). Check: Good to Go and his part off Get Buck by PRo
Ok so maybe he is a Christian rapper but you have to admit he is fast
13 Comments
28
D-Loc
D loc is sick! Just listen to his song "Jump off" and "Kansas city"
And he is faster than busta rhymes! He should be on the top 5...
He made tech n9ne sound slow!
D-Loc is a man he sings good you shuld listen to his songs like Jump off and Kansas city he make twista sound like he should be number 26
Listen to him on the song worldwide choppers! I can understand a lot in the song but him, not at all!
Fast and lyrical. Raps with Dalima.
7 Comments
29
Jay-Z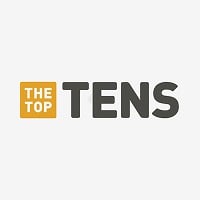 Shawn Corey Carter, known by his stage name JAY-Z, is an American rapper, record producer, entrepreneur and investor born on December 4, 1969 in Brooklyn, New York. He is best known for his albums Reasonable Doubt, The Blueprint, and The Black Album. He is considered to be one of the best rappers of ...read more.
Hove created the rap game to the people, hands down best flow
Jay-z has got to be top 10
Come on man haven't you heard flamethrower
Satan is your father
3 Comments
30 Inferno
31
50 Cent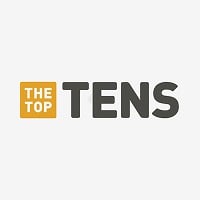 Curtis James Jackson III, better known by his stage name 50 Cent, is an American rapper, actor, entrepreneur, investor, record, film, and television producer.
In my opinion I think 50 is in th top 5 best rappers but not fastest but that guy pretty fast yuoll no if you listen to wangsta and what up gangsa he should be in top 10
So much love 50
32
Z-Ro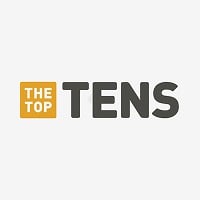 Joseph Wayne McVey IV, better known by his stage names Z-Ro and The Mo City Don, is an American rapper from Houston, Texas.
Z Ro is the meanest rapper I think he should be in the top 10 - Dominate
Z ro is the realest rapper of all time n ithink he deserves to be n the top 3 his lyrics r crazy you just have to feel it
33
Macklemore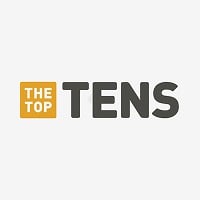 Ben Haggerty, (born, June 19, 1983) known by his stage name Macklemore and formerly Professor Macklemore, is an American singer and songwriter from Seattle, Washington.
He is damn fast. I suppose he should be in at least top 10.
Have you even heard Can't Hold Us. I try keeping up with him he's way too fast at least you gotta give him some credit
Macklemore your new song you rap fast your amazing keep it up man yes your th man hope you make new song mackamore just heard can't hold us that's fast
Should definitely be higher on the list
21 Comments
34
Rittz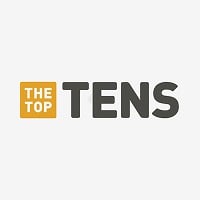 Jonathan McCollum, better known by his stage name Rittz, is an American rapper from Gwinnett County, Georgia.
Rittz is easily top 10 fastest rappers of all time, great and meaningful lyrics as well
Should be in the top 10 Some of the people above him defiantly are not faster then him
Rittz's double time should be the textbook on this discussion. Not only does he rap fast (because honestly that means squat if you sound like you have marbles in your mouth) but he MAKES SENSE! Like a lot of sense, speaking on life and relationships. Should be top 10.
Should be higher then Eminem at least top 20
9 Comments
35
T-Pain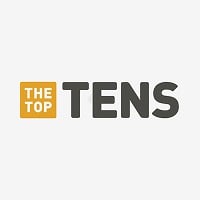 Faheem Rashad Najm, better known by his stage name T-Pain, is an American recording artist and music producer from Tallahassee, Florida.
He can actually rap fast. Don't believe me check out "coke dope crack smack" by J-Doe ft Busta Rhymes, David Banner, and T-Pain.
T-pain is wicked fast
He's a very fast rapper
Wait…he CAN rap?
36
Lil Wayne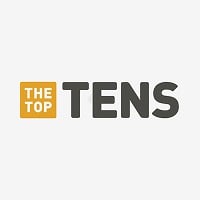 Dwayne Michael Carter, Jr. is an American hip hop artist and is often referred to as one of the worst rappers of all time. He was signed to Cash Money Records by Birdman at a young age. Before he became a household name and the artist he is today, he was 1 quarter of the southern rap group The Hot Boys, ...read more.
Lil Wayne > Rick Ross
Lil Wayne > Soulja Boy
He's not that bad. Mona Lisa I heard was kind of fast.
I think he is good
he should be at 20
17 Comments
37
Young Knight Da Hardhitta
Is this guy even a rapper
38
El Chojin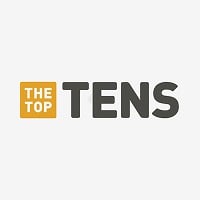 Because he is the one that holds the Guinness World Record...
This guy hold the world record for fastest rapper... So I have no clue why he isn't number one
39
Cory Gunz
Son of Peter Gunz he has traits... From old school he got from his dad and being signed to young money he is the real deal.
LISTEN TO 6 FOOT 7 FOOT THEN YOU WILL KNOW WHY HE HAS THE NAME CORY GUNZ. THE BEST OF ALL TIME, NO ONE CAN BEAT HIM
Listen to Speed... You understand how he spits a Whole minutes of bars in 1 min and 49 seconds. Cory Gunz be speeding.
He deserves to be at number 6
4 Comments
40
Joell Ortiz
In the song "loud Noises" by Bad meets Evil ft. Slaughterhouse he is so fast you should listen to it.
He is the 3rd fastest, it goes Eminem busta rhimes joell ortiz - reallyevilman
41 Tommy Wright III
42
KB
Almost as good as lecrae
Listen to him on one sixteen by trip lee he went even faster then busta rythmes did
43
The Notorious B.I.G.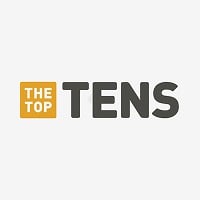 Christopher George Latore Wallace, born May 21, 1972, better known by his stage name The Notorious B.I.G (sometimes Biggie Smalls or just simply Biggie), is an American rapper from Brooklyn, New York. On March 9, 1997, he was murdered in a drive by shooting in Los Angeles, California at the age of only ...read more.
He should be way up there at number 3 people I mean biggie smalls come on Juicy, Hypnotize, Ten crack commandments
44
USO
He is danish but he is really really good. Of cause he isn't the best but he is very good.
Flyvende
Hear that song and you Will know
DESERVES MORE THAN THIS
Listen to his song, "flyvende" and you will know why he should be nr.1!
45
Nicki Minaj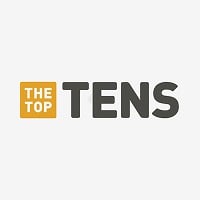 Nicki Minaj is a Trinidadian/American rapper / pop music artist. Nicki is most known for songs like "Anaconda", "Only", "Truffle Butter", "Super Bass" and "Stupid Hoe" . Her real name is Onika Tanya Maraj. She was born on December 8, 1982 in Saint James Trinidad and Tobago. ...read more.
Nicki... Hands down best female rapper. Crazy for you people if you haven't heard Superbass. Songs truly great, it has parts where you can sing to while your rapping in harmony. Also, you can hear her voice fluently while some rappers sound like they are just blabbing random noises. Nicki, you can show that girls can rap as fast as you. You go girl!
Nicki I love your songs please keep making more songs You the best I think you're the fastest girl rapper I ever heard. Love the song fly. You can really show the boys that you can rap as fast as them and maybe faster. Go nicki
Nicki I love your songs so much BEEZ IN THE TRAP
There is no one better than nicki minaj
11 Comments
46
Kanye West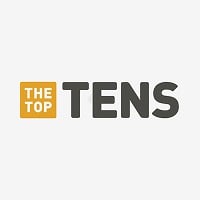 Kanye Omari West is an American rapper, songwriter, and fashion designer. He was born on June 8, 1977 in Atlanta, Georgia. After West's parents divorced, him and his single mother moved to Chicago, Illinois. At the age of 10, West temporarily moved to Nanjing, China, because his mother was teaching ...read more.
I like Kanye west's style like how he flows his speed with his lyrics. Go Kanye!
Well he kinda raps listen to Eminem, drake, Lil Wayne and him. He raps in thAT song
47
B.o.B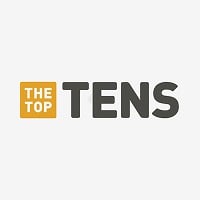 Bobby Ray Simmons, Jr., better known by his stage name B.o.B, is an American recording artist and music producer from Decatur, Georgia.
He should be higher than chris brown. Hopsin should too. This is not spam. This is a true fact
Has a lot of songs that are awesome and he is amazing
Listen to outta my mind
48 Leach
49
Bonez
He real fsat though
Bonez is coled also
50
Lord Infamous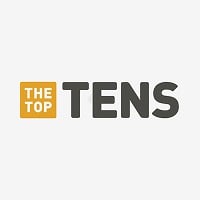 Ricky T Dunigan, better known by his stage name Lord Infamous, was an American rapper from Memphis, Tennessee.
Lord is one of the faster. He should be up in the top ten
Why isn't Lord on this list? He can rap fast in some songs! Go listen to his verse on Mystic Stylez! RIP Lord Infamous!
PSearch List
Related Lists

Top Ten Fastest Female Rappers

Top Ten Fastest Rappers of 2016
Top Ten Fastest Nephop Rappers
Fastest Rappers I Know
List Stats
22,000 votes
355 listings
10 years, 356 days old

Top Remixes (93)

1. Twista
2. Eminem
3. Tech N9ne
young_breezy

1. Tech N9ne
2. Busta Rhymes
3. Yelawolf
jo1142

1. Twista
2. Busta Rhymes
3. Twisted Insane
trulegacy
View All 93
Error Reporting
See a factual error in these listings? Report it
here
.