Top Ten Fastest Rappers
The Contenders: Page 6
101
Busdriver
I've seen this dude bump "Imaginary Places" live, and I swear it was faster than studio. I was in awe. Without a doubt, speed and content considered, one of the best.
How the hell is this guy so low!? He should be top 10 with Imaginary Places. Recognize
Nobody on this list can compete with busdriver when it comes to the combination of intelligent lyrics and lightning fast delivery.
There's a video of him spitting Barbs Over Breakfast Scones on YouTube. He crushes it!
V 12 Comments
102
Karmin
Karmin is the best you will know she will become a mega star like people said she is inspiring kind hearted and I hope that karmin will achieve and do better things in the future. Well her latest hit I told you so check out the middle to the end bit tell me she not the fastest rapper then who is! Check it out
Karmin it the best rapper she is cool and inspiring to others she is the fastest rapper in the whole wide world she is mega star she will progress each month her coolest hit is I told you so! cHeck it out
She is a top class act in rapping she is faster than nicki minaj I would give her 5 stars out of 5. She is AMAZING
Yes
V 6 Comments
103
Mr. Sancho
Agree a very underrated rapper who should put out more music. I think he can be successfull comercially
I'm surprised they have him on here, but forreal he fast just listen to the second verse on kronica smoke, or the third verse on califa thugs
104
Daveed Diggs
Just hear him on Guns and Ships (From Hamilton) and you'll understand.
Have u seen him on Jimmy Fallon? Rapping so faster than #104!
One of the fastest, hands down.
Perfect he's my boi just LLAAAFAYETTE
V 3 Comments
105
Tyler Joseph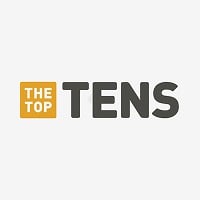 Tyler Robert Joseph is an American musician, singer-songwriter, and rapper. He is best known as the lead vocalist and keyboardist for American musical duo Twenty One Pilots.
Just listen to Heavydirtysoul and Ode to Sleep
He's Gucci
Listen to Heavydirtysoul
70 syllables in 10 seconds
106
Logic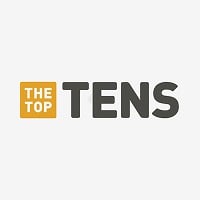 He is a fast rapper
Why is he at 109
Logic is #1fastes rapper check out 44bars and flecticution
It's a mix between fire lyrics and the amazing beat in all of his songs it doesn't matter which one choose and you will be pleased my favorites ''like woah'' and ''fade away''
V 1 Comment
107
Trae Tha Truth
He should be #3 up there look up his song REAL TALK.. Its literally harder and faster than anyones fastest song on there
108
Tyler, the Creator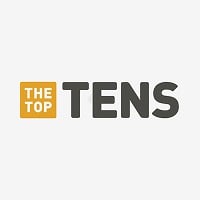 V 1 Comment
109
G-Dragon
I really like the way he rap
G-Dragon is the best!
G-Dragon is the best
I like you're rapping style.
V 1 Comment
110
Snow Tha Product
Such a cute, beautiful rapper. Pretty fast. Too.
Snow is hot and she can rap. #Nicki and Iggy SUCK
V 1 Comment
111
Bullet Flo
He is quick rapper
He has kept a really good name for himself Bullet Flo, he flows his lyrics like bullet
Bullet flo should at least be in top 15
Should check his rapping skill
He is as good as Eminem but not better
He is really good in rapping
He can go really fast, Possibly the fastest rapper of Nepal
Pretty fast rap skill he spits words pretty fast
V 3 Comments
112
Eyedea
Even though he passed away he has a very fast rap track called "now" crazy quick. I would probably say Mac Lethal is the fastest rapper I've ever heard at least and I've heard them all. Probably tech nine second, then Eyedea. He was a genius battle rapper probably one of the best to live. Crazy smart and witty on the spot.
Rip! This guy was one of the best rappers I've ever heard in a long time.
Eyedea was a lightning fast spitter (Spin Cycle, and Now) are just insane, he should be higher on this list...R.I.P.
113
Mystikal
Mystikal was rapping fast way before a lot on this list. He should be number 2 and Busta should be number 3. One fast rap song does not rate this 'list. I don't see how they forgot Mystikal... He showed us what he was working with!
I agree, Mystikal has been rapping fast before many on this list..I think it's a pretty close call between him and Busta though..I say this because I saw a battle between them from back in the day, sucks I can't find it again..
Should be top 3. To rap as fast as he does with changing the pitch and articulation...
V 1 Comment
114
Andre 3000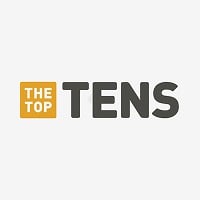 André Lauren Benjamin, known by his stage name André 3000, is half of the hip-hop duo OutKast. He is widely considered to be the better half of the duo, and is widely considered to be one of the greatest rappers of all time.
You don't know hip hop if you are not voting this guy up.
Ummm... The only rapper here whose faster than Andre 3k is Eminem. - 12cc
B.O.B. (Big Boi deserves naming here too)
115
Z-Ro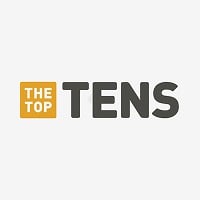 Joseph Wayne McVey IV, better known by his stage names Z-Ro and The Mo City Don, is an American rapper from Houston, Texas.
Z Ro is the meanest rapper I think he should be in the top 10 - Dominate
Z ro is the realest rapper of all time n ithink he deserves to be n the top 3 his lyrics r crazy you just have to feel it
116
R Syke
Absolutely faster than most rappers before him. - Linnainmaaninen
117
JL (B.Hood)
Seriously people...90th? After Chris Brown and Drake... Did y'all even listen to "6 foot 7 foot remix"?
Listen to his verse on Far Out by Tech N9ne and his album Adderral
Fast rapper in Worldwide Choppers (Tech N9ne ft. JL of B. Hood, U$O, Yelawolf, Busta Rhymes, Twista, D. Loc the Gill God, and Twisted Insane)
118
Flesh-n-Bone
W...T...F... Shady, snoop, Chris brown, and BUSTA RHYMES is faster than Flesh-n-bone? Even if you're not a fan you can't deny this guy's speed rapping abilities.. He should most definitely be in the top 10.. Even bizzy bone said he believes flesh is faster than him.. Don't take it from me listen to his first 2 solo albums key tracks I thought stood out were (mystic spirits, the master) also Google or YouTube flesh-n-bone - intro/insanity he single handedly destroyed it and it wasn't even his song.. He's also good on all the bone thug group albums too.. From what I see on this list a lot of people don't know their history when it comes to this.. I mean really BUSTA got the number one vote.. This voting process was rigged by late 90's and 00's baby's
War "Battle Cry" Flesh killed it, way faster then Busta!
One of the Fastest rappers of all time for sure and very underestimated and should be in a choppers song over any of the bone members and don't get me wrong they all decently deserve to be in a worldwide choppers song but if they can only have 1 it should be flesh he is the fastest and bizzy #2 with krayzie at #3 layzie #4 and wi$h #5 and they deserve to be in that crap they started this because ya feel me.
V 1 Comment
119
George Watsky
You think george watsky is slow, listen to pale kid raps and you'll be shocked
V 4 Comments
120
Futuristic
Very fast. Very real rapper. Very lyrical rapper. All his lines are clever. He talks about stuff that goes on thes days. His song "yuck" he spits some clever lines and also very fast lines. Hues album Chasing down a dream is a very real album check him out FUTURISTIC WTFgang #SAUCE
Hell yes finally someone really fast on this list
Just listen to one of his songs man
He is the best rapper ever
V 2 Comments
PSearch List
Recommended Lists
Related Lists

Top Ten Fastest Rappers of 2013
Top 10 Fastest Indian Rappers 2014
Top Ten Fastest Rappers On YouTube
Fastest Gospel Rappers 2016
List StatsUpdated 27 May 2017
18,000 votes
306 listings
8 years, 212 days old

Top Remixes (89)

1. Twista
2. Busta Rhymes
3. Aeon
MollyB

1. Twista
2. Eminem
3. Tech N9ne
young_breezy

1. Tech N9ne
2. Busta Rhymes
3. Yelawolf
jo1142
View All 89
Posts
Error Reporting
See a factual error in these listings? Report it
here
.