Top 10 Fastest Thrash Metal Albums
ryanrimmel
The Top Ten
1
Pleasure to Kill - Kreator
There's a soft intro to the album, and then BOOM! This album is absolutely relentless. Not many bands can play faster without messing up all the time.
Songs:
Pleasure to Kill
Command of the Blade
Ripping Corpse - ryanrimmel
2
Darkness Descends - Dark Angel
Dark Angel played so fast, they were nicknamed "The LA Caffeine Machine". One of the most overlooked metal bands of the 80s.
Songs:
Darkness Descends
Death is Certain (Life is Not)
Merciless Death - ryanrimmel
3
Reign in Blood - Slayer
The measuring stick. Fast, aggressive, melodic and tight. Like your mamma
Reign in Blood? The fastest? Please.
Fast asf; relentless drumming, harshing vocals and what to say about the solos... Thrash at it's best.
This album is the scale of how you grade a Thrash album. There's no slowing down in this album!
Songs:
Angel of Death
Postmortem/Raining Blood
Reborn - ryanrimmel
4
Fast Loud Death - Lost Society

This album is mind blowing! These musicians play mind-numbingly fast, at what makes it even more amazing is that these guys were all 17-18 when this was recorded.
Songs:
Kill (Those Who Appose Me)
Trash All Over You
Bitch Out My Way - ryanrimmel
5
Infernal Thrashing Holocaust - Fastkill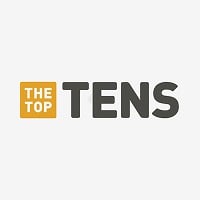 Oh my god. Shoutout to Flav for introducing me to them. These guys are from Tokyo and have been around for 20 years! Listen to this album, it's a killer one.
Songs:
Kill for Pleasure
Drenched in Blood
Feel the Hatred - ryanrimmel
6
Alice In Hell - Annihilator

Some really fast technical stuff here! Great album
Songs:
W.T.Y.D.
Human Incesticide
Word Salad - ryanrimmel
7
Time is Up - Havok

A newer band with some of the best thrash out there!
Songs:
D.O.A.
Killing Tendencies
Prepare for Attack - ryanrimmel
8
The Wild Stream of Eternal Sin - Terror Squad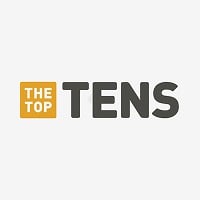 Another criminally overlooked Japanese band!
Songs:
Straight to Hell
Blood Fire Metal
Chaine of the Damned - ryanrimmel
9
Game Over - Nuclear Assault

The first album Danny Lilker released with his new band after being fired from Anthrax. This album is extremely fast and is basically crossover thrash.
Songs:
Hang the Pope
Nuclear War
Live, Suffer, Die - ryanrimmel
10
The Tyranny of Will - Iron Reagan

A side project of Municipal Waste's Tony Foresta and members of Darkest Hour and Cannabis Corpse. They got so popular, Tony decided to focus almost completely on Iron Reagan rather than Municipal Waste.
Songs:
Eyeball Gore
Miserable Failure
I Won't Go - ryanrimmel
The Contenders
11
Chemical Exposure - Sadus

Breakneck speeds from the start
12
Violent Restitution - Razor

Arguably the most underrated thrash album of all time.
13
Excursion Demise - Invocator

14
Tapping the Vein - Sodom

BAdd New Item
Related Lists

Fastest Thrash Metal Songs

Fastest Thrash Metal Bands

Fastest Double Bass Metal Drummers

Fastest Death Metal Drummers

Fastest Heavy Metal Sub-Genres
List StatsCreated 17 Oct 2016
14 listings
3 years, 53 days old

Top Remixes

1. Pleasure to Kill - Kreator
2. Reign in Blood - Slayer
3. Darkness Descends - Dark Angel

ryanrimmel
Error Reporting
See a factual error in these listings? Report it
here
.