Fastest Thrash and Speed Metal Bands
The Top Ten
1
Dark Angel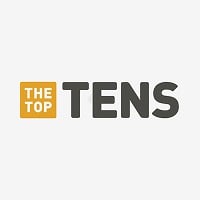 Dark Angel is an American thrash metal band from Los Angeles, California formed in 1981. Their over-the-top style (extremely fast, heavy and lengthy songs with lots of tempo changes, lyrics and extended instrumental parts) earned them the nickname "the L.A. Caffeine Machine". Although Dark Angel had ...read more.
I came to this site because I wanted to find some Thrash that was faster than Dark Angel's Merciless Death and Darkness Descends, perhaps to find an older forgotten Thrash band or newcomer I'd not heard of... only to find Dark Angel were at number one. Clearly there are none faster.
Darkness Descends album, in the top five thrash albums of all time
Merciless Death and Darkness Descends are some of the fastest thrash songs ever. - Metal_Treasure
Well, they get my vote for fastest THRASH band. Nile is probably fastest in terms of BPM - Brobusky
1 Comment
2
Megadeth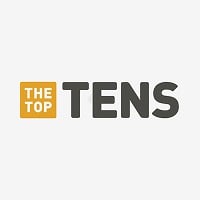 Megadeth is an American thrash metal band from Los Angeles, California. Megadeth was formed in 1983 by guitarist Dave Mustaine and bassist David Ellefson, shortly after Mustaine was fired from Metallica. They have released 15 studio albums to date, and have gone through many lineup changes, with Dave ...read more.
Nowhere near the fastest. Still amazing band though. - Brobusky
I have listened almost all the musics from Megadeth,and in my opinion "Rattlehead"is their fastest one.
Not the very fastest but the complexity of their songs
Makes up for it. Poison was the cure is insanely fast.
Fast? try to play following Mechanix...
Thrash? enjoy Into the lungs of hell...
Want to go mad? put your earphones and play virtually any song of this amazing band!...
3
Kreator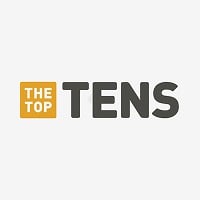 Kreator is a German thrash metal band from Essen. Their style of music is similar to that of their compatriots Destruction, Sodom and Tankard; along with those three bands, Kreator has been referred to as one of the "big four" of Teutonic thrash metal, and they are often credited with helping pioneer ...read more.
Kreator is the best band on all history of thrash metal!
Listen to pleasure to kill, then listen to holy wars. Your argument is invalid. - Brobusky
Lol...Slayer and Megadeth...the question was what? Fastest band...? Lol
This list is great but is reduced to songo to song holywar... Under the guillotine(Kreator) faster than Merciless death(Dark Angel)? Mechanix(Megadeth) faster than Reign in blood(Slayer) or Reanimation(Sacrifice) faster than Curse the gods(Destruction) This is a holywar, I feel that for their longevity Kreator has songs with fastest tempos but we should record a tempo per song and see the raw numbers... (Someone with login acces here can put Sacrifice, Destruction and Sodom)
4
Slayer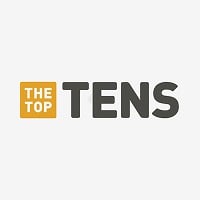 Slayer is an American thrash metal band from Huntington Park, California, formed in 1981 by guitarists Jeff Hanneman and Kerry King. They rose to fame with their 1986 album Reign in Blood, and is credited as one of the big four of thrash metal bands, the others being Metallica, Megadeth, and Anthrax. ...read more.
Slayer is Hands Down the winner in this category, I Mean, Megadeth and Metallica in the golden age of Thrash where fast Bands, but both bands was Heavy Influenced with Traditional and Progressive Heavy Metal with slowest tempos and solos in some of their songs, and then came the 90's and both bands slow down... Slayer in the other hand, even having some slow songs are most of the time fast melting brain tempos. I prefer Metallica and Megadeth as Bands, but Slayer is Faster
One song. Angel of Death. It is way too fast. I have never heard any song faster than this. (Thrash song of course) The riff is lightning fast and the drummer is crazy. Arya's vocals are aggressive and Kerry is just amazingly fast.
Have some fast songs but over all slower than megadeth.
Really fast, but not the fastest. - Brobusky
2 Comments
5
Annihilator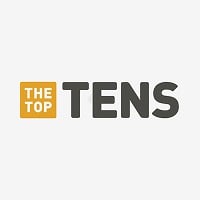 Annihilator is a Canadian thrash metal band founded in 1984 by vocalist, guitarist, bassist, songwriter, engineer, producer, mixer and mastering engineer Jeff Waters and former vocalist John Bates.
Insanely fast, complex and intense songs, especially the guitar work.
Songs: Human Insecticide, Schizos Are Never Alone, Ultra Motion. - Metal_Treasure
6
Lost Society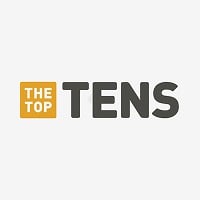 Lost Society is a thrash metal band from Finland, formed in 2010. Lost Society released their debut album in 2013 when band members were teens aged 17, 18, 19, and 19.
Haha, the picture is correct but the band info above is wrong - it's Lost Society (Finnish thrash band) and not Lost IN Society (American punk band). - Metal_Treasure
Check out 'Kill Those Who Oppose Me'. - Metal_Treasure
Newer band that will have a huge name soon. They are fast. they are thrash. speed.
7
Blind Guardian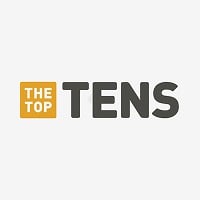 Blind Guardian is a German power metal band formed in the mid-1980s in West Germany. They are often credited as one of the seminal and most influential bands in the power metal and speed metal subgenres. Heavily influenced by Queen, they use the technique of overdubbing. They also incorporate large ...read more.
Only their first several albums were speed metal but they were great and really fast.
Their songs are usually long but also fast from start to finish (not only short sections!). My fave songs from their early albums are 'Majesty', 'Guardian of the blind' and 'Journey Through The Dark' but I'm not 100% sure those are their fastest pieces.
'Majesty'- more than 7 min of insanely fast playing. Non-stop!
- Metal_Treasure
Also "Banish From Sanctuary".
8
Motorhead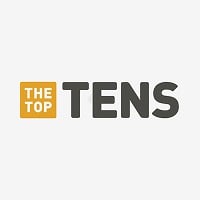 Motörhead were an English heavy metal band formed in June 1975 by bassist, singer, and songwriter Ian Fraser "Lemmy" Kilmister, who was the sole constant member; guitarist and songwriter Larry Wallis; and drummer Lucas Fox. The band's harsh vocals and fast paced tempos helped inspire speed metal and ...read more.
No, they didn't invent speed metal - they are NOT a metal band. Lemmy himself stated that in 2011:

"We were not heavy metal. We were a rock'n'roll band. Still are. Everyone always describes us as heavy metal even when I tell them otherwise. Why won't people listen? " (you can read it in the wiki article about Motorhead)

Playing fast Rock N Roll doesn't mean speed metal - it's still RNR but faster.

By the way, speed metal was invented by Deep Purple - Highway Star, Fireball (the first metal song with double bass drumming, in 1971 - wow! ), etc. - Metal_Treasure
Practically invented speed metal
9
Metallica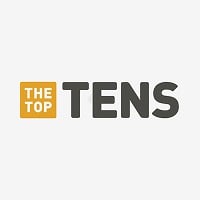 Metallica is an American Thrash Metal band formed in 1981 . The original lineup was James Hetfield (Vocalist and Rhythm guitarist), Dave Mustaine (Lead Guitar), Lars Ulrich (Drums), Ron McGovney (Bassist). The group came into mainstream from their Self-Titled album and the hit single "Enter Sandman". ...read more.
Fastest in the early days. Fastest songs are creeping death, master of puppets, and jump in the fire.
Umm, no, their fastest songs are whiplash, dyers eve, fight fire with fire, and battery. Metal militia and trapped under ice are pretty fast too. - Brobusky
Are you ok? Those songs are fast? Do you know what is fast song? Please listen to Fight Fire With Fire, Dyers Eve, Whiplash, Metal Militia, Battery, Blackened, Disposable Heroes...
10
Overkill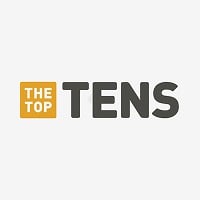 Overkill is an American thrash metal band, formed in 1980 in New Jersey. They have gone through many line-up changes, with singer Bobby "Blitz" Ellsworth and bassist D.D.
The Contenders
11
Laaz Rockit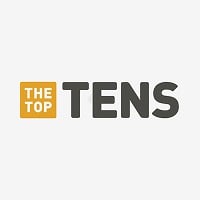 Lääz Rockit is a thrash metal band formed in San Francisco, California in 1982. Although one of the lesser-known groups of the Bay Area thrash metal scene, each album in their career has received high critical marks. One of their signature elements were Ibanez guitars adorned with elaborate airbrushed ...read more.
12
Anvil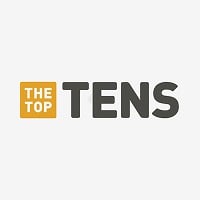 Anvil are a Canadian heavy metal band from Toronto, Ontario, formed in 1978. The band consists of Steve "Lips" Kudlow, Robb Reiner and Chris Robertson.
Check out 'Bushpig'. - Metal_Treasure
13
Judas Priest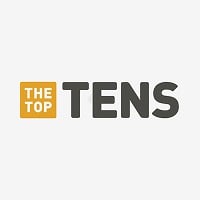 Judas Priest are a British heavy metal band that formed in Birmingham, England, in 1969. They are often referred to as one of the greatest metal bands of all time, and are even commonly called "The Metal Gods", after one of the songs on their 1980 album "British Steel". ...read more.
Metal meltdown is fast!
14
Dragonforce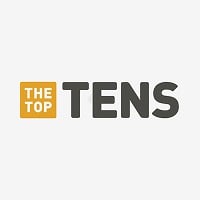 DragonForce are a British power metal band based in London, England. Formed in 1999, the group are known for their long and fast guitar solos, fantasy-themed lyrics, and electronic sounds in their music to add to their retro video game-influenced sound.
Just like guitar hero
Say what you want about these guys 'speeding up in the studio', I still love 'em and you can't deny the impact they've made on power/speed metal in the past 10 or so years. And not to mention, boy, are they fast! - Brobusky
Hands down the fastest Power Metal band out there. In fact it just might be the fastest band ever. They don't speed their stuff too. Just that their live performance is pretty awful but has improved drastically. Still, fastest of em all.
I'm not their fan but I can't deny they are probably the fastest speed metal band. However, some people say they speed up their stuff in the studio, so I'm not sure ... - Metal_Treasure
15
Primal Fear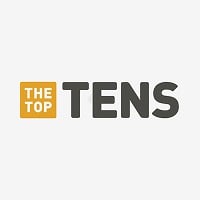 Primal Fear are a German metal band formed in 1997 by Ralf Scheepers and Mat Sinner. They play heavy metal, power metal and speed metal. Primal Fear remind of Judas Priest but Primal Fear are faster and heavier. They use twin (dual) lead guitars. Ralf Scheepers voice reminds of Rob Halford.
16
Exciter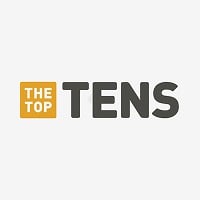 Exciter is a Canadian speed metal band from Ottawa, Ontario, formed in 1978 as Hell Razor. In 1980 they changed the name Exciter. They are widely considered to be one of the first speed metal bands and a seminal influence of the thrash metal genre.
Try 'Thrash Speed Burn'. - Metal_Treasure
17
Anthrax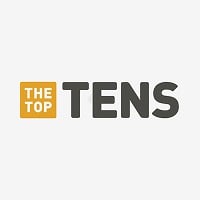 Anthrax is an American thrash metal band from New York City, formed in 1981 by guitarist Scott Ian and bassist Dan Lilker.
Got the time has pretty fast tempos.
18
Gamma Ray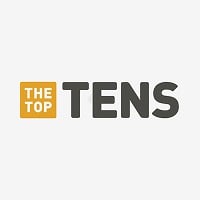 Gamma Ray is a power metal band from Hamburg, northern Germany, founded and fronted by Kai Hansen after his departure from the German power metal band Helloween.
Try 'Ride The Sky'.
19
Sadus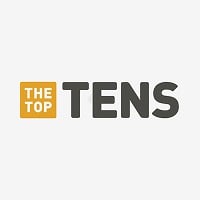 Sadus is an American thrash metal trio from Antioch, California known for the unique, borderline death/black metal growling of vocalist Darren Travis, and speeding up thrash metal to levels previously unheard of with the help of bassist Steve DiGiorgio whose bass lines truly pushed the limits of the ...read more.
Sadus is a thrash band that played blast beats in the 80s, ( who else was even putting blast beats in thrash)? insane guitar picking, vicious vocals, don't forget the ground breaking bass style from Digiorgio.
20
Sodom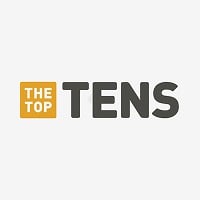 Sodom is a German thrash metal band from Gelsenkirchen, formed in 1981. They have gone through many line-up changes, leaving bassist vocalist Tom Angelripper as the only constant member.
21
Deep Purple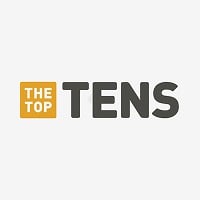 Deep Purple are an English rock band formed in Hertford in 1968. They are considered to be among the pioneers of heavy metal and modern hard rock, although their musical approach changed over the years. Originally formed as a progressive rock band, the band shifted to a heavier sound in 1970. Deep Purple, ...read more.
22
Paragon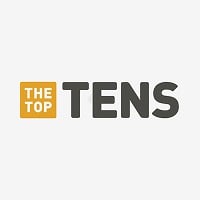 23
Exodus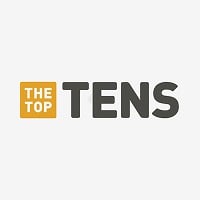 Exodus is an American thrash metal band formed in 1979 in Richmond, California. Spanning a career of 37 years, Exodus has gone through numerous lineup changes, two extended hiatuses, and the deaths of two former band members.
24
Accept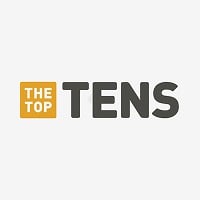 Accept is a German heavy metal band from the town of Solingen, originally assembled by former vocalist Udo Dirkschneider, guitarist Wolf Hoffmann and bassist Peter Baltes.
Fast as a shark.
25
Discharge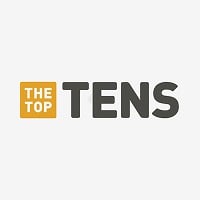 Discharge are a British musical group formed in 1977 by Terence "Tezz" Roberts and Royston "Rainy" Wainwright.
26
Iced Earth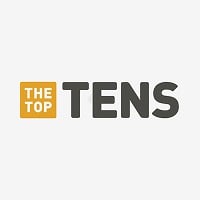 Iced Earth is an American heavy metal band from Tampa, Florida. It was formed in 1985 under the name Purgatory by guitarist and main songwriter Jon Schaffer and original drummer Greg Seymour.
27
Sepultura

Sepultura is a Brazilian heavy metal band from Belo Horizonte. Their first album, Morbid Visions presented a proto-black metal sound with Wagner Lamounier of Sarcófago. Sepultura's sound varies by the album, from thrash metal, groove metal, and even death metal.
This album was and still the best thrash metal!
28
D.R.I.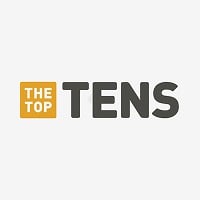 D.R.I. is an American crossover thrash band that formed in Houston, Texas in 1982. As of 2015, the band comprises two of its founding members, vocalist Kurt Brecht and guitarist Spike Cassidy, as well as drummer Walter "Monsta" Ryan and bassist Harald Oimoen.
BAdd New Item
Related Lists

Fastest Thrash Metal Bands

Top 10 Thrash and Speed Metal Songs on Albums that Aren't Thrash or Speed Metal

Fastest Thrash Metal Songs

Top 10 Fastest Thrash Metal Albums
List Stats
100 votes
28 listings
4 years, 363 days old

Top Remixes
1. Slayer
2. Dark Angel
3. Kreator
ryanrimmel
1. Annihilator
2. Dark Angel
3. Lost Society
Metal_Treasure
Error Reporting
See a factual error in these listings? Report it
here
.