Best American Idol Contestants
The Contenders: Page 2
21
Casey James
Casey James is one of the best musicians by far. he has the most amazing voice & Great guitar skills. h can take any song & make it his own. he can really rock the stage & will have the crowd of fans in an high energy mode right along with him when he performs each song. with his multi-talents of singing & playing many different guitars he's nothing short of being the full package. he's the most humblest & down to earth young man with a heart as big as Texas, not only does he take time to make time to be with his fans. he always takes time out of his very busy schedule to be with his little fans that may have learning disabilities or physical disabilities such as being blind or many other health issues. From the youngest of Fans to the older ones he always goes above & beyond what he needs too, to make sure his fans is happy. Casey is so grateful for everything that has come his way in his musical career & he's one of the most polite & respectful musicians I've had the pleasure of ...more
Casey James is by far my favorite. He has an amazing voice, killer guitar skills and he takes each song and makes it his own. On Idol he did songs that were my favorite at the time they were released and he changed them sometimes ever so slightly and made them better than the originals. His original songs are amazing just love them. In concert Casey really rocks he really puts it all out there and each performance is better than the last. You can't just stop at one, you have to have more, more, more! Crying On a Suitcase is still my favorite song! Can't wait to hear the new CD and to see which of the new songs make it on. He would have to make it a triple CD to get all of my favorites on it. He has so many good songs I just love his music and can't hear it enough. Casey is one of a kind and makes real music that is enjoyable to listen to. He is multi-talented with fantastic guitar skills. With all of this amazing talent Casey James is one of the nicest, kindest, most considerate ...more
Casey's not just a great musician, he's a great person. He is a crazy-talented guitarist, amazing songwriter, and terrific singer. He pours every ounce of his energy into his performance, and never disappoints. Yes, it's true he's easy on the eyes, but that's not what makes him so special. In addition to his amazing gift, Casey is the most humble and down-to-earth artist out there. He remembers where he comes from and that his fans are what keeps him going. He is generous and caring and giving -- active with charities such as Children's Hospital. He appreciates his fans -- ensuring he stays after shows to meet them. Casey has overcome tremendous adversity physically, having been told he would never play guitar again after his accident. Casey is an inspiration and role model to many. Although he didn't win American Idol, we ALL win by his participation in the show. Thank you to American Idol for bringing Casey James to the world. Thank you, Casey James, for making the world a little ...more
I loved Casey from the very first time he auditioned an AI. My opinion never changed! HE IS GREAT!
V 41 Comments
22 Bucky Covington
23
La'Porsha Renae
She has such a beautiful, soulful voice, and though she didn't win, she came in second place OUT OF 190 CONTESTANTS. That's extremely impressive. Also, I found her story very touching.
It is a singing competition.
24
Michael Johns
Michael R.I.P. was the first male Idol I ever saw and immediately thought he could be a music superstar. Was robbed at only 8th place. Amazing personality, good looks and what a voice! Miss him terribly!
25
Allison Iraheta
Allison was one of if not the best contestant of all time. Should be number 1
Allison rocked and has a big future ahead.
V 1 Comment
26
Katharine McPhee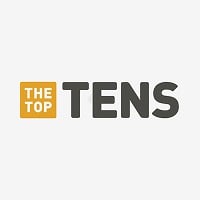 I remember when I was younger she was one that show. I loved her! She has an amazing voice there is no way that she should've lost to taylor hicks. How did that happen anyway? She's amazing perfect and OH MY GOD DO YOU GUYS REMEMBER BLACK HORSE AND A CHERRY TREE? THAT WAS AMAZING!
I love her! Her CD is out now and is awesome. You can't honestly say that you didn't absolutely love her rendition of "Somehwere Over the Rainbow." - keziahsuperstar
We will see the real KAT in January when "SMASH" hits the T.V.. Her voice is so beautiful it's a joy to just listen to her sing
Nice voice!
27 Lauren Alaina
28
Phillip Phillips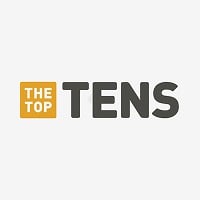 Phillip LaDon Phillips Jr. is an American singer, songwriter and musician who won the eleventh season of American Idol on May 23, 2012. His coronation song, "Home," released after his win, became the best selling of all coronation songs.
I recently saw Phillip in concert a and he was so good. He has a unique voice and style that is unashamedly raw and passionate. Perfection is not his aim in his music, you can tell he just really loves doing it. A gifted song writer and accomplished guitarist, all you have to do is watch him perform and see how lost in the music he gets to understand why he is one of the best new musicians out there, American Idol winner or not.
Phillip won American Idol because being American Idol doesn't mean that you can hit the highest note, it's your passion to win.
Love Phillip Phillips! Together with Jessica Sanchez... I love both of them! His song Home is good and the version of somebody that I used to know by gotye is such a hit.. And also the duet w/ Jessica "up where we Belong"
P2 was a born star. You just saw his passion for his music. He knew who he was and what he wanted to do. Loved him!
V 3 Comments
29
Tamyra Gray
I orginally wanted her to win. I cried when she was voted off.
30
Crystal Bowersox
Crystal was named aptly. Crystal voice and not one bad performance. Should have won her season. One of Idol's greats!
V 1 Comment
31
Fantasia Barrino
Anyone that can bring Elton John to tears deserves all the accolades in the world
32
Siobhan Magnus
By far the most versatile and talented!
V 1 Comment
33
David Archuleta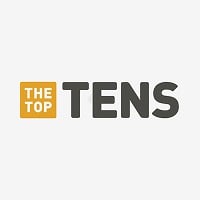 David James Archuleta is an American singer-songwriter, musician, and actor. At ten years old, he won the children's division of the Utah Talent Competition leading to other television singing appearances.
Has a soulful voice... I played his song a little too not over on my cellphone over and over again...!
Humble and talented - just loved him singing Imagine
Why is this at 19?! This should at least be in the top 5 if not the first!
He's so good loh you people ada2 aja sih bikin list.
V 1 Comment
34
Elise Testone
Elise was the best song stylist ever on Idol. Such great performances. The judges were crazy.
Eise is so unique. Nobody can sing like her. And she is also so humble and funny and seems like a person you can relate to 100%.
V 1 Comment
35
Blake Lewis
Most creative person ever on American Idol, I can't stop watching his "You Give Love a Bad Name"
36
Elliott Yamin
some say Chris Daughtry(who really only needed american idol to be known obviously didnt need to win... cuz he didnt) should have beat Taylor Hicks and Katharine McPhee ...but you are forget number three from that season... he was my fav i love his singing.. he is soooo talented
Elliott has one of the most soulful voices of our time. He was a little lacking on stage presence but I think the many times he shared a stage with Taylor Hicks helped pull him out of his shell.Some of the duets Elliott and Taylor have done in concert just bring the house down!
Definitely deserves to be in the top 10!
V 1 Comment
37
Haley Scarnato
She's got the sweetest voice since Olivia Newton John. Can't wait for her to release a CD!
38
Joshua Ledet
He has the most amazing voice I've ever seen, his passion for singing is so clear that it almost makes you cry, when I watch American idol at home and when joshua sings, I almost stand up and clap my hands. His voice is so powerful. Shame he didn't win American idol...
This man DESERVES to be # 1. Greatest vocalist alive. If you hear his cover of When A Man Loves A Woman and continue to disagree, then...you are incorrect.
V 1 Comment
39
Angela Miller
Hopefully she wins this season
V 1 Comment
40 Jason Castro
PSearch List
Recommended Lists
Related Lists
Most Underrated American Idol Contestants

Hottest Female Contestants of American Idol
Most Robbed American Idol Contestants

Best American Idol Contestants From Season 10
List StatsUpdated 16 Aug 2017
4,000 votes
111 listings
11 years, 123 days old

Top Remixes (17)

1. Kelly Clarkson
2. Haley Reinhart
3. Pia Toscano
crockydyle

1. Adam Lambert
2. Colton Dixon
3. Kelly Clarkson
MidKnight

1. Katharine McPhee
2. Jessica Sanchez
3. Kris Allen
tonton08
View All 17
Posts
Error Reporting
See a factual error in these listings? Report it
here
.