Top Ten Favorite Big Brother (U.S.) Houseguests
The Top Ten
1
Britney Haynes - BB12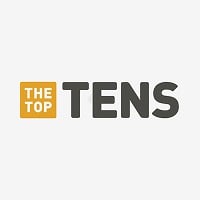 Hilarious in the diary room and won the americas favorite houseguest prize
The first couple of episodes she wasn't my favorite but as you see more of her she really wins you over.. And she also defends the weaker people! Can't stand bullys.
A beast. Great at competitions and an amazing social game. She surpasses both Janelle and Boogie for her all around great stats as a player, honestly.
Sassy. Hilarious. Competitive. There's a reason she won America's Favorite Player. She also played an amazing social game. She's just lovable.
2
Janelle Pierzina - BB6 & BB All-Stars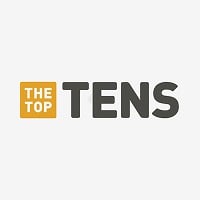 Janelle Marie Pierzina is an American reality show personality known for her appearances on the sixth, All-Star, and fourteenth seasons of the American version of the CBS reality show Big Brother.
Janelle is the best player to have never won Big Brother. Also, the best female player in BB history. She managed to make the final three of season six with an alliance that cannibalized itself as soon as it was created. She lost her two strongest allies in the first two weeks, and she still managed to get to the final three. She won when she needed to and even when she didn't really need to. She used her good looks and fake stupidity to win Dr. Will, the second greatest player of all time, over, and then she evicted him before the final three. If Ivette had made a better decision, Janelle would have been the winner of Big Brother 6. If Erika hadn't slept her way to the runner-up prize, Janelle would have been a two-time winner. Now that I think about it, Janelle is a better player than Dr. Will, so I will go ahead and say that she is the second greatest player of all time, only behind Dan Gheesling. Best player of the PB&J era. Best Female Player. Give her any award you want. She ...more
Overrated as a player. A competition beast but had 0 social game and little to no strategic play. This became even more evident in BB 14 when her competition skills diminished and she had nothing left to fall back on. Entertaining to watch because of her dominant character, but her problematic and racist comments towards Ivette in BB 6 and lackluster prevent me from ever being a true fan. - ohok
Won a prize to go see two and a half men won the jury prize got the most votes for a female in the all star candidate ballot and shes hot
Liked her on the first season when she was with Kaysar and Howie. I am sorry to say I don't care for her after reading her Tweets.
3
Dan Gheesling - BB10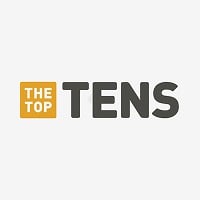 Dan Gheesling is an American reality television personality who appeared on the Big Brother 10, which he won.
Dan had his way with people. He could have them do anything he wanted them to do. Love the funeral he had for himself. So epic.. My all time favorite will always be Dan the Man..
He could manipulate anyone he wanted and he pitted everyone against eachother in both seasons he played the first season he dominated the second season he took someone everyone love to the final two and lost but he easily manipulated every hg
He's the best player ever
The only reason why he wasn't chosen as the winner of BB14 was because of a bitter jury.
4
Jeff Schroeder - BB11 & BB13
This guy was almost likeable, but when you could see how obvious it was that the network favored him, he began to sour. He also made homophobic comments claiming that gay people were "perverted". One could get over all of this if CBS didn't force him down the viewers' throats season after season.
He was stupid in the game because each season he played, he betrayed people he and Jordan could trust (season 11: Russell/Michele season 12: Daniele Donato) but it hard not to like him outside the game I guess he's pretty good looking
He yells at everyone and completely dominates Jordan. Any interaction between the two leaves a foul taste in my mouth. The homophobic and misogynistic comments don't help him, either. - ohok
Love jeff and Jordan
5
Jordan Lloyd - BB11 & BB13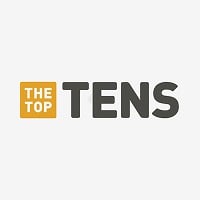 The nicest houseguest ever in Big Brother history. Glad she won, but she wasn't really a good player, She won because she was a good person, and I am very happy with that, for this season.
Jordan is the most genuine person I've ever seen on BB and rarely lost her cool. But when she did, she didn't use slurs or hateful language. I just love her best out of everyone who has been on there.
She won by being the nicest person to ever play the game, she wasn't really a good player though
Jordan is by far the sweetest person in the whole series. Her personality will win you over from the moment she is shown as a houseguest. Jordan and Jeff will always be the cutest showmance on television history.
6
Zach Rance - BB16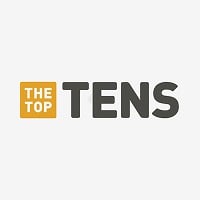 I loved him so much and hated him at first. If there is another all star season, him and Frankie are coming back!
He's so cute and funny. By far my favorite ever on BB. So sad he got evicted :(
This guy wears his heart on his sleeve. Like most BB fans I started hating him and ended up loving him.
Entertaining to watch but didn't have the best gameplay. - ohok
7
Danielle Donato - BB8 & BB13
I love Daniele so much, she is such an underrated player. She had great strategy and won a ton of competitions. Not to mention how great her personality was! She was so funny and she was definitely evicted too soon.
She's so much better compared to Rachel in season 13 not only did she win comps she had strategy and kept a level head. Whereas Rachel was so vile and thought she was so good at comps when she couldn't even beat Daniele in any. Daniele should've won BB13. plus I loved her all girl alliance with Porsche and kalia
Wasn't her biggest fan in BB8 but loved her in BB13
She's beyond underrated and she should've won BB 8. - ohok
8
Will Kirby - BB2 & BB All-Stars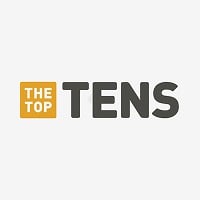 William Kirby is a dermatologist, associate clinical professor of dermatology, medical textbook/dermatological journal article author, dermatology spokesman, and reality television personality. He is known for winning both the CBS reality show Big Brother 2 and The Price is Right.
Most fun to watch and most witty houseguest of all time, how can he not be the best?
The Doctor that can do it all. Charming, Intelligent, Articulate, Persuasive and Manipulative. The complete Big Brother package. - xjlatino
The best player of all time and the smoothest
No one is better. Some others come close. The ones who come close like dan and dick might even admit that there has never been anyone better.
9
Donny Thompson - BB16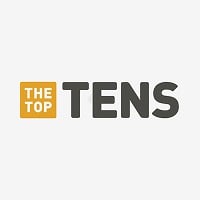 Donny is the sweetest, kindest, most gentle soul I've ever seen. I love that he don't say bad words or lay around with the gals. He is a very decent person and I hope he wins. Probably won't because he is too good to everyone and don't want to hurt anyone. I'm proud to say he is my cousin. You Go Donny!
Absolutely love this man, he is the kindest man on the show, too bad he didn't win and he lost his job because he didn't show up, (which is Bull! He didn't curse, he wasn't racist, he didn't break the rules, he didn't offend anyone, infact he made people feel good about themselves, he didn't hurt anyone, he disrespect anyone, he didn't bully anyone, he didn't stalk anyone, he didn't do anything wrong, and yet he lost his job, we use to to work at a SCHOOL! And big brother takes place in the summer, don't they realize that he was couldn't attend his job because he was on a reality show) but at least he won AFP.
Nicknamed the Heart of gold this guy was the only one who didn't vote for majority (along with Hayden). This guy is the nicest man in bb16 the season of horrible racists/homophobic/jerks (Frankie Grande is a prime example) He was kinda fake at the start saying hashtag a lot although not knowing what it meant. He has a spot in my heart after he plotted to get Derrick out (It failed) but he had the guts!
He is a genuinely kind and generous person. The world needs more people like him. Donny-no matter what, you are a winner and a success if you continue to treat others with kindness and respect.
10
Rachel Reilly BB12 & BB13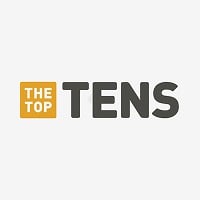 Rachel Eileen Reilly Villegas is an American television personality, a talk show host, an actress, and a reality show participant.
She was a competition beast and managed to make it to the end with a target on her back the entire game!
As one of the best players in Big Brother history, Rachel rocks!
I actually liked Rachel - she was very good in comps and was never boring!
They wanted her out the whole season, but they couldn't get her.
The Contenders
11
Dick Donato - BB8 & BB13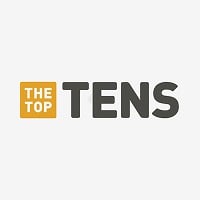 Richard Louis Donato, known as "Evel Dick" Donato, a bar manager from Los Angeles, California, is the winner of the reality game show Big Brother 8. He and his daughter, Daniele Donato, are the only family member pair to win the American Big Brother program's top two prizes in the same competition.
The dude was targeted almost each week and yet came back to win it each time! He also had the guts to finally say why he left BB13 look it up if you want. He is the definition of BadAss!
Should have never won. Not a fan of his game play at all. The America's Player twist got him to final 2 and secured his victory. Any other season, he wouldn't have had a chance. - ohok
A lot of WOMEN hated him but all the guys loved him because he wasnt an ass kisser he was honest and terrorized the most hated players (jen and amber).
All time best of the best!
12
Keesha Smith - BB10
Keesha was so like able, paired herself with the right people and should have at least made the final two!
Hope she plays again..
13
Danielle Reyes - BB3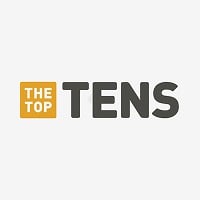 Danielle Reyes, is most notable for being a contestant on the 3rd and All-Star seasons of the American version of the CBS reality show Big Brother.
The Greatest Player That Never Won. She's the reason there is a jury house due to her (controversial) loss to Lisa Donahue because to her diary room entries.
One of the best strategist..
Danielle was a great strategist and was pretty good at comps too. Almost likable.
14
John McGuire - BB 17
He was funny and so much smarter and a better player than given credit for. I wanted him to get Vanessa out. He grew on me as the game went on.
This guy is so funny
Hilarious without being funny!
Love love love Johnny Mac!
15 Alison Irwin - BB 4 and BB 7
16
Nicole Franzel - BB16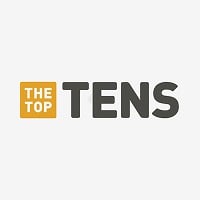 Nicole showed that girls can still dominate in this game. She was completely blindsided yet still managed to get back in the game. She was shy in the beginning so she didn't get to be in the big alliance but if it was formed later on, she would be on it and could of won the whole game. Christine held her back and Nicole would of been on Team America instead of that Frankie guy.
She was a firecracker. She never could make a big move, but she wanted too and is she would have stayed one week longer, she would have won the whole game! Think about the competitions and how much of a beast she would be if she stayed one more week! SHE WOULD HAVE COMPLETELY DOMINATED!
Now here is a controversial topic... I... Believe that... she deserved to win big brother. But if you are on team Paul, keep up to date with BB 19 and see what might happen.
Love Nicole. She is the most fun to watch.
17 Jason Guy - BB3
18
Elissa Slater - BB15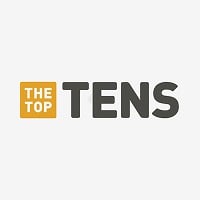 Liked her and she was a very good player. Wouldn't mind if she returned to play again. It would need to be a season in which there weren't too many nasty players returning so she'd do well.
Go Elissa! Shes my favorite houseguest out of every player I've seen on BB.
She was my favorite in season 15 and amanda is just a little...
She won HOH point of view MVP
19 Jack Owens - BB4
20
Vanessa Rousso - BB17
Absolutely CAN NOT stand watching this woman play.
Best ever. Would have won, but Steve was threatened.
LOVE HER
Should have won. She manipulated her friends and was the only reason I watched bb17 besides James.
She did what she had to do to win and I respect her so much.
21 Amy Crews - BB3
22
Howie Gordon - BB6 & BB All-Stars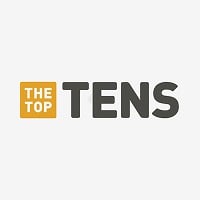 Howie Gordon is a reality TV personality and former contestant from the American version of the CBS reality show Big Brother.
Jedi howie got the most votes on the all star candidate ballot THAT says it all
Howie was genuinely funny - enjoyed his season very much.
Big boy likes boobies enough said
23
Marcellas Reynolds - BB3
I liked Marcellas during his first season, enjoyed his hosting duties online too - but he failed to do what he said he was going to do when he returned: He had poor judgement (as he had in he first game too), and once again, he messed himself up royally.
24
Derrick Levasseur - BB16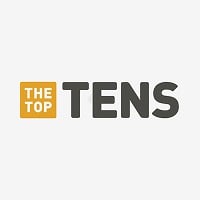 Derrick Levasseur is an American police officer from Providence, Rhode Island. He is best known for winning the reality television series Big Brother 16 in 2014.
I guess I'm one of a few that didn't care for Derrick. I didn't find him likable, just the opposite in fact.
One of the best players of all time. Definitely the best strategist of all time. - ohok
One of the best player of all time. A great secret keeper.
Ruled the game
25
Natalie Negrotti - BB18
She's so sweet and adorable a genuine person. Her relationship with James is adorable and she told that ass Paulie off.
26 Jee Choe - BB4
27
Da'Vonne Rogers - BB17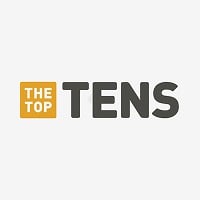 She was pretty good, she shouldn't have been voted out as early as she was.
So funny, and she only got eliminated because she was too smart.
Nice person but rude to paulie
28
James Huling - BB17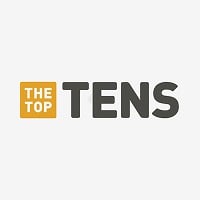 He is one of my favorite Big Brother house guests. My other favorite house guests are Cody and Tyler.
One of the nicest and loyal players - funny too! I joy to watch and root for!
29
Ian Terry - BB14
Sly as a fox. Great player. Surprise the CRAP out of everyone.
Savage
30
Jessie Godderz - BB10 & BB11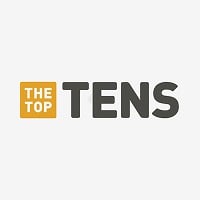 Jessie Godderz also known as Mr. Pec-Tacular is an American professional wrestler signed with Total Nonstop Action Wrestling where he is a former two-time TNA World Tag Team Champion with Robbie E as The BroMans.
hot gay
Je sse u have your birthday and I am your boyfriend
31
Judd Daugherty - BB15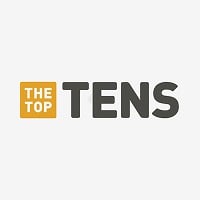 Nice and funny guy
Judd it Nick
32
Nakomis Dedmon - BB5 & BB All-Stars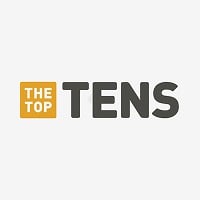 The originator of the "Back Door," she was a great player.
Voted back into the house by america and created one of the most deadly moves in bb history (BACKDOORING)
33
Shane Meaney - BB14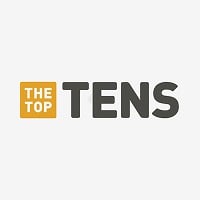 A great competitor, probably one of the top 5 of his season
34 Shelli Poole - BB17
35
Diane Henry - BB5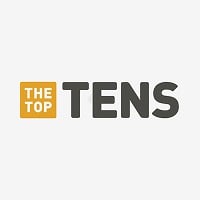 Diane Nicole Henry is an American model most known for coming in third on Big Brother 5, a reality TV show broadcast by CBS in 2004.
36
Caleb Reynolds - BB16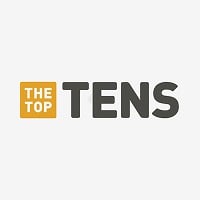 Caleb Matthew Reynolds is a hunting guide from Hopkinsville, Kentucky. He is best known for his appearance on the sixteenth season of the reality series Big Brother, where he placed fourth,.
Nice man - very likable.
He grew on me as the season went on
After Amber got booted Caleb was OK.
Love Caleb...he was a country boy.
37 Drew Daniel - BB 5
38
Renny Martyn - BB10
Coolest women in BB HISTORY!
39
Russell Kairouz - BB11
He was so nice on the live shows and at any other time he looked like he'd be the guy fighting everyone at the bar
Cool strong smart that's the key to big brother
My boy Russel is the man!
Favorite houseguest ever. Baddass dude! Never been one like him, never will be one like him again. Cool awesome guy!
40
Robert Roman - BB4
I loved Rob in BB4 because what you saw was what you got with him.
41
Brendon Villegas - BB12 & BB13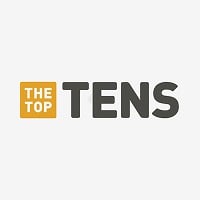 Brendon Josef Villegas is an American television personality and reality show contestant. Villegas appeared in two seasons of the American edition of the television series Big Brother and The Amazing Race.
I honey hunky Brendan nick
42
Jason Roy - BB17
Nice kid
Lol I love him
43
Porsche Briggs - BB13
Porsche didn't really stand out to me.
44
Eric Stein - BB8
Americas player made it to 5th place despite his status and was very entertaining trying to complete his tasks he even got a girlfriend in the house
He would have won if he wasn't screwed by being Americas player.
45
Andy Herren - BB15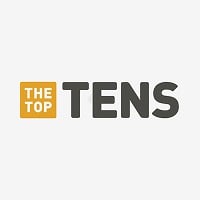 I think you need your eyes checked if you think he's and I quote " good looking".
Nicest guy in bb15
The best looking guy of his season. Very charming and nice.
He is a rat...
46
Brittany Martinez - BB16
Love her and wish she had stayed! Best looking this season by far! Bring her back
I don't think good looks merit her as an all-star candidate
I LOVE BRITTANY she was the only one willing to go against the Bombsquad and she was sent home because of it :(
47 Candice Stewart - BB15
48
Jackie Ibarra - BB17
Almost always laughing
49
Kevin Schlehuber - BB19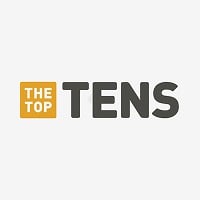 Absolutely amazing person. One of my all time favorite Big Brother Houseguests - Pantherking21
50
Kaysar Ridha - BB6 & BB All-Stars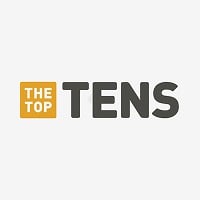 Kaysar Ridha was a houseguest on Big Brother 6 and then returned to the house in Big Brother All-Stars. In both seasons Kaysar placed tenth.
What up Kaysar! Voted back in the house with 82% of the votes
Gameplay was not that great but he was very genuine.
Ahhh... Kaysar! Good looking, kind, and way too trusting for BB. Loved his season - one of the best!
PSearch List