Top 10 Favorite Cities in the World
The Top Ten
1
New York, New York
New York is the most BORING city in the world. Concrete jungle, no history, no culture, no class, dangerous.
1. New York (United States)
2. London (England)
3. Paris (France)
4. Toronto (Canada)
5. Cape Town (South Africa)
6. Mexico City (Mexico)
7. Berlin (Germany)
8. Shanghai (China)
9. Tokyo (Japan)
10. Seoul (North Korea)
CONCRETE JUNGLE WHERE DREAMS ARE MADE OF,

THERE'S NOTHING YOU CAN'T DO.

Screw London mates. London is very boring. The only good things about it are good views of Big Ben, some grand churches, nice tea, large football stadiums and exciting matches, and the likeable, highly-respected royal family.

New York has more art and entertainment (venues), and the city offers a variety of food, each with diverse origins and history. Speaking of history, NYC has history in everything; from the brownstone buildings to the modern-day glass shards that dwarf even The Shard in London. Plus when it comes to views, as much as London is nice, New York is AWESOME. Awesome > Nice.

Londoners/Londonians live in a city with weather. Too bad for them.

New York's magnitude is FAR greater than what London has.

New York is THE financial capital of the world, NOT London.
New York is the greatest city in the world. I can honestly say this because although I don't even live there, no other place in the world can truly say it is the greatest. The way it bounced back from the despicable attacks of 911 prove the strength and humanity of this city. It was, is and will always be the greatest.
12 Comments
2
Tokyo, Japan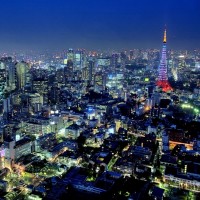 Tokyo, officially Tokyo Metropolis, one of the 47 prefectures of Japan, has served as the Japanese capital since 1869. As of 2018, the Greater Tokyo Area ranked as the most populous metropolitan area in the world.
History of the past, present and future. The city once called Edo, many people fought on wars, then the world war 1 and 2, to become the best city in the world. Less traffic, more trains, very industrious people. Anime, video games, girls at its best! - ronluna
If you don't visit this place before you die, you'll regret it. You will miss many beautiful things, music, celebrities, places, technology, etc. - ronluna
Even before the 1st world war, Tokyo was called edo, before a western visits the country.
Rome is one of the oldest cities in the world, then those European countries, United States of america was still in the hands of britain and edo is already a city
This one should be in top 3 - ronluna
Thousands of years of history. Modern Tech at war with ancient tradition and spirituality. An epic city.
5 Comments
3
Rome, Italy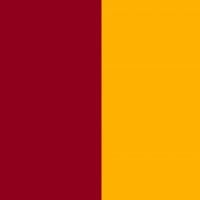 The Architecture, the history, the people, the food, the pure Culture! It's such an Amazing city! - heather
Fantastic,beautiful,its a spectacular magnificent city.
New York is full of cars, tall buildings and pollution, Rome has everything from modern to romantic, old and ancient. Rome is so beautiful, and New York can't ever offer beauty anymore
The Capital of the world in the times of the Roman Empire - MatrixGuy
2 Comments
4
London, UK
London is the best city. It's suitable for all ages, it has the Big Ben, the London Eye, the Buckingham palace,... What else do you want?

P.S. - I'm a ten year old Portuguese boy.
I was born in America, but the second I am of legal age, I am moving. this is the giant of all the world and civilized culture. the smartest, most charming city yon will ever find.
I can tell There is a lot of Japanese on this website. Japan cities are ruling the board. 1st, 2nd, 3rd and 5th. But there Desperately polluted and Expensive. London is not. Also there is so many things to do.
Its been bombed burned and ridden with plagues, its had riots and the first serial killer in the world... even with all that. it still makes no 4 on the list, this is more then a countries capitol it's a world hub, that just wont stop, love it when ya see it
8 Comments
5
Newark, New Jersey
How did this get so high? People are crazy.
Not as pretty as Osaka but closer to New York.
6
Kyoto, Japan
I really want visit there again... One of my favorite cities in the world.
an ancient city and a modern city - ronluna
7
Turin, Italy
Was the capital of Italy from 1861 to 1864
8
Osaka, Japan
Japan is just living haha with three cities of Japan on the top of the list
9
Berlin, Germany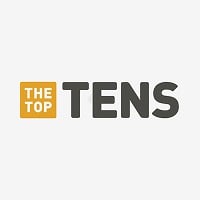 A true heaven and beauty
Rise of Germany, Fall of the Third Reich and Re-unification of Germany, World Cup Final 2006 and Opening game of the 2011 FIFA Womens World Cup in Germany.
That city is EPIC!
Yes, it's so epic how Germany rose to power, and how the third reich fell, well it's old now, so back to the future then... - Ananya
Why aren't we on top? Germany and its capital are all extraordinary and truly amazing! - GeorgBavaria
2 Comments
10 Yokosuka, Japan
The Contenders
11
Oslo, Norway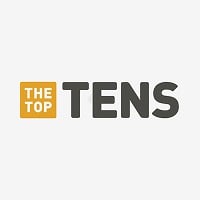 One of the best cities to go to.
12
Paris, France
A truly magnificent city! From history to art to food to architecture, Paris has it all! The cafes, the Seine River, the shops, and Luxembourg Gardens all beckon you to slow down and take it all in at a leisurely pace. The Eiffel Tower is merely the icing on this delicious cake!
Just go there and you'll see
The very BEST CITY! Has it all!
Paris should be #1 this is so embarrassing!
4 Comments
13 Moscow, Russia
14
Seoul, South Korea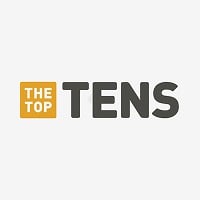 Seoul – officially the Seoul Special City – is the capital and largest metropolis of the Republic of Korea, forming the heart of the Seoul Capital Area, which includes the surrounding Incheon metropolis and Gyeonggi province, the world's 14th largest city and second largest metropolitan area.
Seoul is the best I've been to - it's not only in terms of tourist attractions but in the culture and the quality of life. I haven't found a city with both colorful and extensive street food like they have in Myeongdong or Gwangjang market. Places like Korean saunas and jjimjilbangs have the healthiest attitudes towards alternative lifestyles. And the really pretty people. Not so many too fat, not too many too thin. Everyone just really good. And the side dishes, I should not fail to mention.
Seoul is the best city in the world, the only place where people are nicer is Apulia, Italy!
ITS ALL GOOD... !
15 Taipei, Taiwan
16
Washington D.C., United States
With the Smithsonian, the White House, the Capital, and so many other things to visit, and the history, this city may not be clean, but its worth the visit! - heather
17
Bangkok, Thailand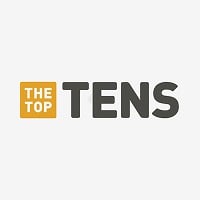 Bangkok is the capital and most populous city of Thailand. It is known in Thai as Krung Thep Maha Nakhon or simply Krung Thep.
I cannot believe this! Thailand is the most favorite city in Southeast Asia that is known for an exquisite house of a King with a serving heart, The Grand Palace!
From spirituality to sensual depravity, BKK has it all.
18
Los Angeles, California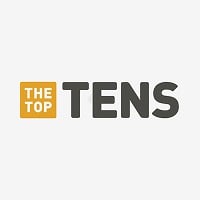 Safe heaven!
When I first visited American this is where I went and I loved it even after I had been to New York, Orlando, Huston, Boston, New Orleans, this is still my favourite city by far
how is we down here... anyway I love l.a. it has everything.. I moved away but it didn't move from me... cali livin! - sikhfoo
Best city in sports and as a city bby itself should be 2 after Pomona California
19
Kuala Lumpur, Malaysia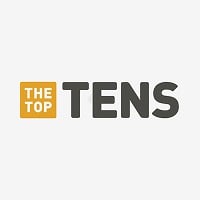 Kuala Lumpur, officially the Federal Territory of Kuala Lumpur, or commonly known as KL, is the national capital and largest city in Malaysia.
Just visit here and you'll see the beauty.
Ooh, Malaysia again! I have to say, there's nothing like walking down the roads of this beautiful city.
Beautiful city... Full with culture... - shazzr1
Kuala Lumpur (KL) nightlife is awesome, :) food is so delicious
20
Bangalore, India
Best
The IT Hub,The Pub hub,Entertainment Galore,and what not,the fastest growing city in Asia
, Entertainment Galore, and what not, the fastest growing city in Asia most beatiful city in the world
21
Sydney, Australia
Best Harbour in the world. Beautiful city. - Badger
Most buetiful place ever... and I'm not Australian! - nic1997ps3
Love Sydney - ironic, considering I live a few k's from the harbour!
22
Boston, Massachusetts
No! People are so rude here!
So much American history! - heather
23
Athens, Greece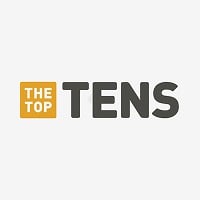 Flawless beauty and perfection... - funkymonkey
24
Manila, Philippines
Incomparable city!
Hey you!
A VERY NICE CITY WITH A BUNCH OF GOOD THINGS TO OFFER. FROM IT'S HOSPITABLE PEOPLE TO THE BEAUTIFUL PLACES AROUND THE CITY. EVERYBODY IS FREE TO MOVE THERE.
25
San Francisco, California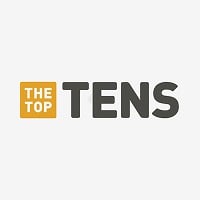 San Francisco, officially the City and County of San Francisco, is a city in, and the cultural, commercial, and financial center of, Northern California.
This city has had a lot of great songs written about it because it's gorgeous. "Lights, " "I Left My Heart In San Francisco, " "San Francisco, " "If Your Going to San Francisco. "
Best place to visit in September/October. The weather is warmer and the locals are friendlier because the touristas are gone. - mgenet
I live here. And the Giants also, you know the 2010 world series winners New York is good also. But yeah, I like my home town way better.
Best fricken city EVER! How is it not in the top 10? thats bull. You guys are stupid. - Snuckles
1 Comment
26
Istanbul, Turkey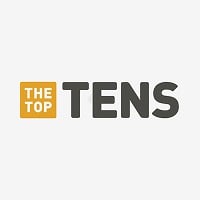 Istanbul, formerly known as Byzantium and Constantinople, is the most populous city in Turkey and the country's economic, cultural and historic center.
The mosques are amazing and the food is great
I just love istanbul. Istanbul is a dream...
Istanbul has such a beatiful vista like Bosphorus, Galata Tower...
27
Amsterdam, The Netherlands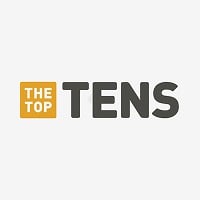 More romantic than Paris with its canals and more beautiful than Rome. It's more to it than the Red Light District and Coffee Shops, but they definitely make it even better.
How is Amsterdam not higher. I mean weed is LEGAL how freaking immense, and brothels everywhere. - Merrickal
DUDE! This place is like Anarchy city! It rocks!
28
Bordeaux, France
Nice French city - The historic part of the city is on the UNESCO World Heritage List as "an outstanding urban and architectural ensemble" of the 18th century.
And also the most known region for famous wines like also Champagne, Bourgogne etc..
29
Helsinki, Finland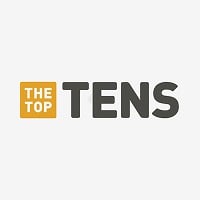 The favorite city in the world
Lovely city
Clean, very friendly people, a vibrant nightlife and a modern city.
I'm a Finn and I was happily surprised how high this is
1 Comment
30 Carcar City, Cebu, Philippines
31
Chicago, Illinois
Greatest city on Earth. Wouldn't want to live anywhere else. We get everything here. All types of weather, the best food in the world, great sports, and great people! - crazyeyes56
Its like New York but not as close to being as run down and dirty everywhere
I love it, i could never live anywhere else
32
Melbourne, Australia
Sporting Capital Of The World!!! Great All Round
Melbourne Should so be in top ten - markojosh
33
Toronto, Ontario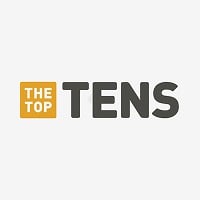 Toronto is the most populous city in Canada, the provincial capital of Ontario, and the centre of the Greater Toronto Area, the most populous metropolitan area in Canada.
I'd love to live in Calgary but I love Toronto!
34 Hollywood, California
35 Bergen, Norway
36
Stockholm, Sweden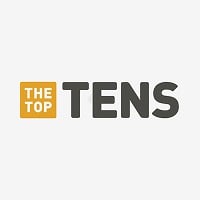 Stockholm is the capital of Sweden and the most populous urban area in the Nordic countries; 962,154 people live in the municipality, approximately 1.5 million in the urban area, and 2.3 million in the metropolitan area.
Probably lots of hot pus$y.
37 Salem, Massachusetts
38
Prague, Czech Republic
I've been to almost every city on this list, and I can't believe this is not in the top ten!

My favorite city in the world hands down! Beautiful. - crookster
39
Bandung, Indonesia
Bandung is the cool place. Many delicious food here. If you visit this city, you will think to stay long times
Urban, Bright light experience

-1greatest city before, today and future
Bandung is beautiful city
Parahyangan style it's so beauty unyu urban cool tangkuban parahu its no.01
40
Vancouver, British Columbia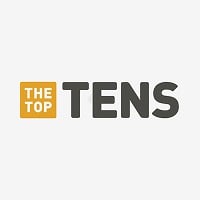 Vancouver is a coastal seaport city in western Canada, located in the Lower Mainland region of British Columbia.
Love this city! Wish I could live there. It's clean, it's entertaining and the people are so friendly! You have the beach, the mountains and Downtown
Vancouver is awesome! People are friendly, not too hot, not too cold, culturally diverse, lots to do, also, what's New York doing at number one?
Vancouver is the Freshest cleanest place in the world how isn't it number 1!?
41 Colorado Springs, Colorado
42
Seattle, Washington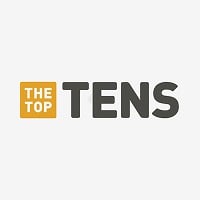 Seattle is a seaport city on the west coast of the United States. It is the seat of King County, Washington.
The only place other then my home that I'd like to be in honestly I wanna just live over here for years and years and hopefully one day I'll live there
You have the Space Needle the amazing pro stadiums, the green grass and trees, food... etc. I would live there except for the bad traffic :(
43
Tehran, Iran
Tehran is amazinngg!
Why noun of Iranians did'nt Vote tehran?
44
Lisbon, Portugal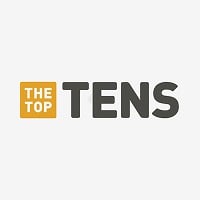 Lisbon is the capital and the largest city of Portugal, with an estimated population of 552,700 within its administrative limits in an area of 100.05 km².
45
Jerusalem, Israel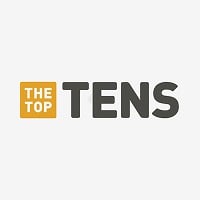 Jerusalem is a city in the Middle East, located on a plateau in the Judaean Mountains between the Mediterranean and the Dead Sea.
46
San Diego, California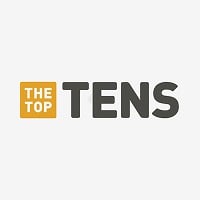 47
Riga, Latvia
The capital of Art Nouveau!
48
Las Vegas, Nevada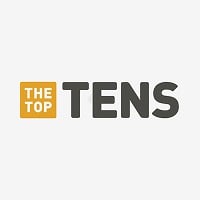 Las Vegas, officially the City of Las Vegas and often known simply as Vegas, is the 28th-most populated city in the United States, the most populated city in the state of Nevada, and the county seat of Clark County.
GET THIS HIGHER! THIS PLACE IS AWESOME!
The best wonder of the world. Cirques, shows, gambling, casinos, celebrities, luxury, scandal, drama, and everything else! Vegas can be whatever you want it to be, but you know what they say... What happens in Vegas, stays in Vegas
The city that never sleeps!!
49
Split, Croatia
The most beautiful city in the world
50
Cairo, Egypt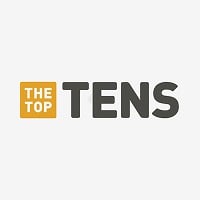 PSearch List
Related Lists

Top 10 Cities in the United States

Top 10 Cities with the Best Rappers

Top 10 Cities in Canada

Top Ten Best Capital Cities
List StatsUpdated 11 Oct 2019
1,000 votes
196 listings
13 years, 169 days old

Top Remixes (6)
1. Newark, New Jersey
2. Turin, Italy
3. Rome, Italy
FrankP
1. London, UK
2. Rome, Italy
3. Berlin, Germany
kormo
1. Tokyo, Japan
2. Paris, France
3. Bordeaux, France
Alizia
View All 6
Error Reporting
See a factual error in these listings? Report it
here
.