Favorite Simpsons Characters
The Contenders: Page 2
21
Otto Mann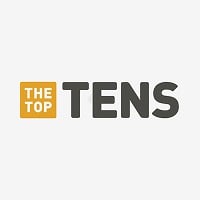 I like this permanent stoned bus driver :)
and he is listening to good music - AllAustrianReject
I can relate to this guy even though I don't drive a bus, he's cool and he can play the guitar cool too! - westofohio
dude otto is the man he will always be my favorite simpsons character try to find the episode "the mook, the chef, the wife, and her homer" - PlaymateBass
I wish my bus driver was like Otto man
V 14 Comments
22
Barney Gumble
Funniest character on the show... belch... lol - RED_EYEZ
i really think that barney gumble is sweet...
Someone somehow drunker than homer - gemcloben
V 4 Comments
23
Lenny Leonard
this guy totally rules

"they say he carved it himself...from a bigger spoon"

CLASSIC - SoloStriker
A little late for lenny. Classic!
When I grow up, I want to be just like him.
OW, MY EYE!
V 7 Comments
24
Scrachy
Scratchy looks so funny when he always basically gets killed by itchy
I feel bad for Scratchy because he keeps getting killed 24/7 by that stupid Itchy. I hope Scratchy makes up his mind and eats the life out of him.
I may say,"the show is as funny as the simpsons"
Scrachy is the cutest character
V 1 Comment
25
Seymore Skinner
Seymour is definitely the best. He always has a hilarious scene with chalmers And he always says "oh mercy! "
SEYMORE? That's not how you spell his name - Goatworlds
Really. Hans Moleman above Skinner.
Best
V 1 Comment
26
Itchy
I love the innocent coincidence of how every I+S episode has to do with what's happening in the simpsons
V 4 Comments
27
Fat Tony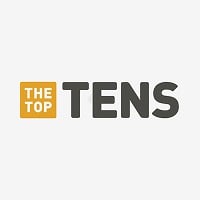 Come on, why isn't Fat Tony on the list, shocking and disgraceful
The Boss. The Gangster. A made man) - Borsa
Best character why does he had to die WHY
V 4 Comments
28
Dr. Nick Riviera
Something about poorly trained doctors humor me. laugh out loud
Hello everybody! Laugh out loud
Chief Wiggum:thank goodness no one was hurt! Dr. Nick:bye everybody! (gag)(choke)
"I was beginning to think you wouldn't show, Doctor Dog! "
V 3 Comments
29
Herschel Schmoikel Pinkus Krustofsk aka Krusty the Clown
Maude Flanders- were talking about s-e-x in front of the c-h-i-l-d-r-e-n

Krusty- Sex Cauldron I thought they closed that place down.

Classic
30
Duffman
Duffman never dies. Only the actors who play him do.
LOL
I think it is VERY funny when he said Duffman Is Feeling A Bit Of Softness in his Heart!
I found out about Duffman before I found out about Kool-Aid Guy.
Duffman is epic oh yeah yeah yeah yeah - -l-l-
V 4 Comments
31
Professor John Frink Jr.
This guy is hilarious. He reminds me of Jerry Lewis - aman28
22nd?!?! That's so 'Glavin' annoy-ing! This guy is brilliant and massively underrated. I can't believe it, in all honesty.
He's one of my favourite characters on the Simpsons, wish he'll appear more often. The annoyiest would be Lenny and Carl with Cookie Kwan. Not Lindsay Nagel.
V 2 Comments
32
Hank Scorpio
Best villian
33
Uter
Percentage wise, this character is the best. Sure, I have laughed more times at Homer, Ralph, Martin, Ned, etc. , but every time this dude is on I laugh. - Hajj
(Uter) "I begged you to let me go first, I begged you!
(Uter) "don't chase me, I'm full of chocolate."
V 1 Comment
34
Edna Krabappel
Shes such a sad character. Real life me which is why I like her
Did you guys know she's dead? - Goatworlds
How is Edna so low on the list? I really love her, she is so fun and always makes me laugh! Rest in peace, you will always be one of my favourites!
Best Krab apple joke ever from this woman and towards the newer episodes she likes Bart! she is awesome
V 1 Comment
35
Cesar
Best stereotype of the French ever. - jrodz
36
Melvin Van Horne aka Sideshow Mel
Come on people, this man dressed up like a ancient guy, but he talks with Opera accent, this is funny enough.
38 Ugolin
39
Plopper aka Spider Pig
Laugh out loud so funny, "you can take spider pig with you! " "he's not spider pig anymore, he's harry plopper" OINK!
Spider pig, Spider Pig, does whatever a spiderpig does! - Haloinc
Why the heck are there footprints on the ceiling-lol
Spider pig! Spider pig!
V 3 Comments
40
Martin Prince
He is really smart and its good when bart makes him more cooler!
So funny and underrated! - AngyC
PSearch List
Recommended Lists
Related Lists

Favorite Simpsons Side Characters

Favorite Female Fairy Tail Characters

Favorite Characters From the Percy Jackson Series

Favorite Star Wars Characters
List StatsUpdated 17 Aug 2017
7,000 votes
168 listings
11 years, 100 days old

Top Remixes (83)

1. Homer Simpson
2. Charles Montgomery Monty Burns
3. Krusty the Clown
BigBerry25

1. Homer Simpson
2. Ralph Wiggum
3. Bart Simpson
TristGamer

1. Homer Simpson
2. Bart Simpson
3. Lisa Simpson
cjuba
View All 83
Posts
Error Reporting
See a factual error in these listings? Report it
here
.