Favorite Simpsons Characters
A list of the top ten most popular characters from the Simpsons television series, the longest-running American sitcom and longest-running American animated program of all time. For a complete list of Simpsons characters, check out
this page
.
The Contenders: Page 2
21
Lenny Leonard
this guy totally rules

"they say he carved it himself...from a bigger spoon"

CLASSIC - SoloStriker
A little late for lenny. Classic!
When I grow up, I want to be just like him.
OW, MY EYE!
V 7 Comments
22
Otto Mann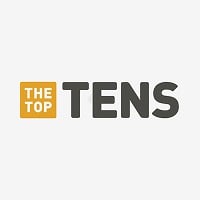 Otto Mann is a heavy metal obsessed bus driver from The Simpsons. He first appears in the episode Homer's Odyssey. He is shown to be friends with Bart Simpson, often calling him "Bart Dude". He is voiced by Harry Shearer.
I like this permanent stoned bus driver :)
and he is listening to good music - AllAustrianReject
I can relate to this guy even though I don't drive a bus, he's cool and he can play the guitar cool too! - westofohio
dude otto is the man he will always be my favorite simpsons character try to find the episode "the mook, the chef, the wife, and her homer" - PlaymateBass
I wish my bus driver was like Otto man
V 14 Comments
23
Herschel Schmoikel Pinkus Krustofsk aka Krusty the Clown
Maude Flanders- were talking about s-e-x in front of the c-h-i-l-d-r-e-n

Krusty- Sex Cauldron I thought they closed that place down.

Classic
24
Hans Moleman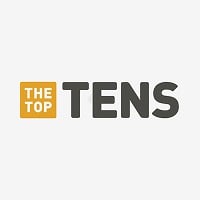 Hans Moleman is a recurring character on the animated television series The Simpsons. He was created by series creator Matt Groening and is voiced by Dan Castellaneta, and first appeared in the episode "Principal Charming".
Funniest character in the Simpsons by some distance
Bart:You're gay for moleman
Lisa: no You're gay for moleman
Bart: No You're gay for moleman
Moleman(looking sad): Nobody's gay for moleman
laugh out loud I'm gay for ya moleman
Drinking has ruined my life. I'm 31 years old! - RedStripedd
"Nobody loves Mole Man" LOL - tank9088
Sexiest cartoon character ever - 445956
V 12 Comments
25
Seymore Skinner
Seymour is definitely the best. He always has a hilarious scene with chalmers And he always says "oh mercy! "
SEYMORE? That's not how you spell his name - Goatworlds
Really. Hans Moleman above Skinner.
Skinner and his crazy explanations,

The superintendent's gonna need his medication,

When he hears Skinner's lame exaggerations,

There'll be trouble in town, tonight! - Sop
V 2 Comments
26
Dr. Nick Riviera
Something about poorly trained doctors humor me. laugh out loud
Hello everybody! Laugh out loud
Chief Wiggum:thank goodness no one was hurt! Dr. Nick:bye everybody! (gag)(choke)
"I was beginning to think you wouldn't show, Doctor Dog! "
V 3 Comments
27
Scrachy
Scratchy looks so funny when he always basically gets killed by itchy
I feel bad for Scratchy because he keeps getting killed 24/7 by that stupid Itchy. I hope Scratchy makes up his mind and eats the life out of him.
I may say,"the show is as funny as the simpsons"
Scrachy is the cutest character
V 1 Comment
28
Itchy
Itchy sucks enough said
Oh yeah it does
I love the innocent coincidence of how every I+S episode has to do with what's happening in the simpsons
I wonder what they were ment to be. (Tom and Jerry)
V 1 Comment
29
Fat Tony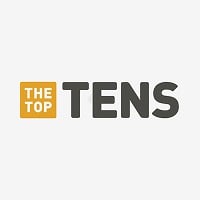 Fat Tony is a mobster in The Simpsons. He first appears as a major character in the episode Bart the Murderer. He is guest voiced by Joe Mantagea.
I don't get mad. I GET STABBY! - hhutc9
Come on, why isn't Fat Tony on the list, shocking and disgraceful
The Boss. The Gangster. A made man) - Borsa
Did he have to die
V 3 Comments
30
Professor John Frink Jr.
This guy is hilarious. He reminds me of Jerry Lewis - aman28
22nd?!?! That's so 'Glavin' annoy-ing! This guy is brilliant and massively underrated. I can't believe it, in all honesty.
He's one of my favourite characters on the Simpsons, wish he'll appear more often. The annoyiest would be Lenny and Carl with Cookie Kwan. Not Lindsay Nagel.
V 2 Comments
31
Frank Grimes
Frank Grimes was so perfect, neat and hardworking, and looking at Homer sloppy work, it drove him so mad he electrocuted himself while imitating Homer, come on you gotta remember him!
Best simpsons character in the best episode
People might be voting for Frank Grimes Jr., when they really mean to vote for Frank Grimes.
V 2 Comments
32
Duffman
Duffman never dies. Only the actors who play him do.
LOL
I think it is VERY funny when he said Duffman Is Feeling A Bit Of Softness in his Heart!
I found out about Duffman before I found out about Kool-Aid Guy.
Duffman is epic oh yeah yeah yeah yeah - -l-l-
V 4 Comments
33
Waylon Smithers
He's a real sweetie. Something about his truly unconditional love for Mr. Burns is incredibly endearing (and a little sad).

I love how he interacts with everyone; he and Mr. Burns are so much fun to watch together!
He is so Burns sexual. It's both adorable and a little sad. But apart from his sexuality he is an endearing character with perfect voice. I can't believe he is this far down .
Seriously, Smithers deserves to be higher up in this list. I agree with all of you, he IS such a sweetheart. I absolutely LOVE this character!
He's adorable. He is my favourite character!
V 6 Comments
34
Hank Scorpio
Best villian
35
Edna Krabappel
Shes such a sad character. Real life me which is why I like her
Did you guys know she's dead? - Goatworlds
How is Edna so low on the list? I really love her, she is so fun and always makes me laugh! Rest in peace, you will always be one of my favourites!
Best Krab apple joke ever from this woman and towards the newer episodes she likes Bart! she is awesome
V 1 Comment
36
Plopper aka Spider Pig
Laugh out loud so funny, "you can take spider pig with you! " "he's not spider pig anymore, he's harry plopper" OINK!
Spider pig, Spider Pig, does whatever a spiderpig does! - Haloinc
Why the heck are there footprints on the ceiling-lol
Spider pig! Spider pig!
V 3 Comments
37
Hugh Jass
HUGH JASS! IMMA LOOKINg FOR A HUGH JASS!




*snickering in the phone background*
HUGH JASS? I'M LOOKING FOR A HUGH JASS! ANYONE CALL FOR A HUGH JASS?
Wait-


YOU MOTHER-
38
Troy McClure
Hi, I'm Troy McClure, you might remember me from such lists as Top Ten favorite Simpsons characters and Simpsons characters lost after Phil Hartman's death.
Should be higher
I loved some of the names of his movies like 'Alice's adventures through the windshield glass' I miss Phil Hartman :(
Alice doesn't live anymore. lol
V 1 Comment
39
Lucas Bortner
He came in the 25th season.
Lisa-He's Ralph with a dream.
40
Carl Carlson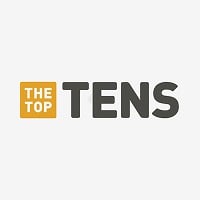 See this is why I don't talk much
Lenny and carl
Aw nuts
PSearch List
Recommended Lists
Related Lists

Favorite Simpsons Side Characters

Favorite Female Fairy Tail Characters

Favorite Characters From the Percy Jackson Series

Favorite Star Wars Characters
List Stats
7,000 votes
168 listings
11 years, 284 days old

Top Remixes (87)

1. Maggie Simpson
2. Marge Simpson
3. Comic Book Guy
rjbarg042

1. Marge Simpson
2. Homer Simpson
3. Scrachy
Lovealott

1. Homer Simpson
2. Bart Simpson
3. Lisa Simpson
ShinyEevee33
View All 87
Posts
Error Reporting
See a factual error in these listings? Report it
here
.