Favorite Super Junior Members
kyuhyun1
The Top Ten
1
Han Geng
I love you for ever
I love you forever
good
2
Kyuhyun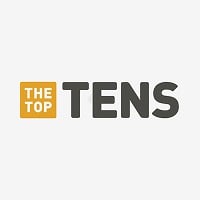 Cho Kyu-hyun (born February 3, 1988) is a South Korean singer and actor. He is a member of the South Korean boy band Super Junior, its sub-groups, Super Junior-M and Super Junior-K.R.Y., and a former member of the South Korean ballad group S.M. The Ballad. He is one of the first four Korean artists ...read more.
How can you not love the bratty maknae with the amazing voice? He's funny and witty and amazingly talented, not to mention adorable.
Kyuhyun is my favorite member! He has such a wonderful voice that can lighten everyone in the room. He's super funny, cute, witty, talented, and don't forget... HOT! I love his charm, his voice, his eyes, his, smile, and of course him! & It was the right decision to put him into Super Junior in 2006! He should be proud of his accomplishments. I <3 you Cho Kyu Hyun!
Wonderful Voice and has great talent. He's a very important member of the group.
I love cho kyuhyun. He has amazing voice, handsome personality, witty mind and everything a best of beats artist need! Always be on top oppa.
V 103 Comments
3
Donghae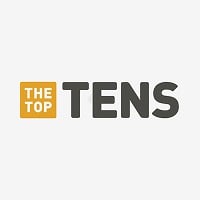 Lee Dong-hae, referred to as Donghae, is a South Korean singer, songwriter, composer and actor. He was trainee at SM Entertainment after winning a prize at SM's Youth Best Contest in 2001. After four years of training, Donghae debuted as a member of boy group Super Junior in November 2005.
So cute. He leaves me hanging breathless cause he's so awesome. I love everything about him and hopefully I will still like him when I'm 100 years older.
LOVE HIS EYES...
LOVE HIS SMILE...
LOVE HIS CHARMING...
LOVE HIS VOICE...
LOVE HIS BODY..
LOVE HIM
LOVE LEE DONGHAE
Lee Donghae is my favorite member. He is super loyal, sweet, kind, and don't forget ABSOLUTELY HOT! His singing is the Super in "Super Junior". He defiantly is my favorite in every way! <3 you Donghae!
Super Junior rocks!
Most handsome and seeet
V 69 Comments
4
Yesung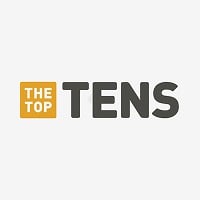 Kim Jong-hoon better known by his stage name Yesung, is a South Korean singer and actor. He is a member of the South Korean boy band Super Junior and its subgroups Super Junior-K.R.Y., Super Junior-H and S.M. The Ballad.
He was awkward and strange-looking in his teens and early twenties, but he's become super cute and sexy now that he's older. Vocal-wise, I prefer his sexy, husky voice over Kyuhyun's smooth baritone. He also has quite an interesting personality. His strange sense of humor will catch you off guard at times, but you'll find yourself laughing along nevertheless. He was the last Super Junior I expected to like, but now I'm hooked on him. The more I got to know him, the more awesome he became in my eyes. I can't even imagine Super Junior without him.
Yesung have a sweetest voice in suju he so cute
Super junior the last man standing

SARANGHAE oppa YESUNG - precious27
He's the leader singer in super junior
he also the leader of super junior kry
no doubt for his voice,
world know that
clouds really proud to him
love his octopus dance, his habit, his voice, all of them
Yesung oppa!
V 46 Comments
5
Eunhyuk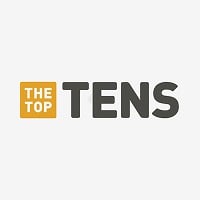 Lee Hyuk-jae, better known by his stage name Eunhyuk, is a South Korean singer-songwriter, dancer and actor.
Sexy, gorgeous, cool and adorable, squishy and funny all at the same time. There is nothing not to love!
Hyukjae is just all around perfect. He's confident, charming, handsome, fierce and an jaw dropping dancer, but he can be cute, shy and dorky (oh hell is he dorky laugh out loud) when he wants to. He's kind and caring to others, and sacrifices so much for his loved ones. Despite all the comments about him being ugly, he just takes it and make a joke out of it for other's enjoyment.
He has beautiful gummy smile, great dance ability, cute adorable anchovy!
From:Jewel.
Strawberry lips
milky skin
sexy abs
skinny body
hot figure
dancing machine
great rapper
for two yrs a leader
lee hyukjae
probably those are my reasons why I'd pick up him specially the last one
V 44 Comments
6
Leeteuk
He is extremely awesome! I love him because he looks like an angle with warm and sunny smile always in his face. I love him because he is a boy always consider ELF is his girlfriends! I love him because his love towards other members in Super Junior. I love him owning to his nice, sincere,... Sometimes childish behaviour. I love him because he is my life, my happiness! He is Park Sung Joo!
He are THE BEST LEADER! I like his smile
He are friendly and take care everybody
So I love all
I love you Leeteuk! And I want to see you 2years later! THE BEST LEADER EVER!

... I'm Korean, and I'm 14years old so, I can't speak English well. Whatever I love you!
Great leader. Oh and he is HOT!
V 17 Comments
7
Heechul
I love everything about Heechul. From his insane but charming personality to his amazingly HOT looks, to his adorable obsession with his kitties, he's got the total package. He stole my heart He'll be my bias forever
I love all the members, but Heechul really stands out, making him my bias. :) His personality is so unique and always makes me laugh. He was my first Super junior member that I knew and I still love him.
I really love Kim Heechul. Beautiful and Handsome!
HeeChul is the best. My ultimate bias.
V 21 Comments
8
Sungmin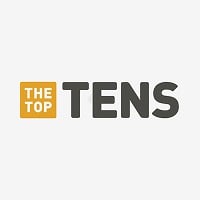 Simple is love..
Many things inside a person..
None can beautiful/gorgeous/ hot/ super handsome like him..(includes, heechul donghae, kibum...) he is still the best..
Cutest thing ever! He is the most awesome, sparkly, puffy, adorable, hot, and everything! Love from Romania! Saranghae oppa!
Sung. Min oppa is. A cute. Member OF. SUJU

Sometimes. He. Is. Handsome.

In. MAMACITA, SEXY FREE. AND SINGLE, BONAMANA, MR. SIMPLE AND SORRY SORRY,

He is. Very hand some.
SungMin is the cutest member in super Junior. anyone agree? I can't deny it. you will truly sure. Lee SungMin, Saranghae.
V 11 Comments
9
Ryeowook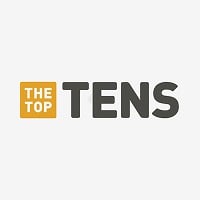 Kim R yeowook (29), better known by the mononym Ryeowook . He is a South Korean Singer, Actor and Musical Actor . ...read more.
He's so cute and sweet! I love his voice and his face and his eyes! He's also talented at piano.
He's so cute and chubby. I love you, Ryeowook.
It's incredibly admirable how loving and humble Ryeowook is. His voice is so pure and sweet and it NEVER goes off pitch even when he's dancing. Anything he isn't naturally gifted in, he works tirelessly to improve. Like his dancing or Chinese. He takes care of his hyungs and when he was asked why he was so quiet, he said it was his job to listen. How selfless and sweet is that? Not to mention, I love his looks. He's petite but still sharp and sexy. I don't know about the rest of the ELF fandom, but Ryeowook will always be my ultimate bias.
This boy is my ultimate bias. What first caught my attention was his voice. As I first got into Super Junior, the only voice I could recognize was Ryeowook's (and Yesung's but not as easily). As I began becoming a bigger fan, I not only fell for his gorgeous crystal-clear vocals, but his adorable-ness, sweet and caring personality, dorky dancing, and humor. Not only is he super supportive as a member, but he's such an umma to younger groups (i.e. EXO and Seventeen). He's also a very open-minded, non-discrimative person. I also really enjoy his visuals because he's so petite and fragile (he's smol, the shortest in his group awwh) but he's also got such a boyish charm. I miss him and hope he does well in the military. I can't wait for 2018!
V 23 Comments
10
Siwon
He is so cute with absolutely adorable dimples, and moreover he is and will be the one and only shisus.
He's so kind (he's Christian)... Talented, handsome, cute and FUNNY. I can't imagine Super Junior without him
I love him! He is a Christian and very handsome!
I just love siwon!
V 13 Comments
The Contenders
11
Kangin
Guys... Kangin is equally as awesome as the others... He's so funny & cute... Love you so much kangin oppa
Kangin is gorgeous, lovely, stunning, exciting, classic, incredible,
Pulchritudinous, super-sexy, amazing, radiant, glamorous, incomparable, exotic, magnificent do I need to say more? LOVE YOU KANGIN
Kangin I love you so much... I dream about you day and night... Saranghe oppa
I like his voice more than any thing else
V 16 Comments
12
Shindong
Shindong really needs to be higher on this list! His choreography and dancing? Badass. His rap in Superman? Badass. Wielding the shotgun in the SPY video? Badas.
He is so cute and funny
Shindong is very talented he must be higher on this list
Should be at the very top
13
Zhou Mi
Zhoumi, oh god from the first time I saw him in Super Girl I fell in love with his eyes, his smile, his delicate lips and his hair. I don't know why is many people is hating on him. This boy has talent and could do maybe so much more better if he did solo. But nevertheless he is my bias!
He's just pure awesomeness and hotness.
His voice is just amazing and his personality is so funny and loveble.
ZHOU MI IS PERFECTION
Mimi
V 1 Comment
14
Henry
I love him! He's awesome in every way. He's kind, sexy, handsome, and adorable! I love all his songs! He's a forever cutest person in the world! Cutest in every way
His personality so kind and sunny! It's just not enough of him.
Funny + relation with amber is funny
Henry is very cute, I ♥ Henry Lau. keep calm and ♥ Henry Lau...
V 4 Comments
15
Kibum
Kibum, come back please TT
We miss you so much
I love kibum oppa I hope you can return to SJ soon
KiBum Oppa.. Your so cute..! Come back please.. Huhu..wemiss you so verry verry very verry verry much...! Saranghae
I truly love him and adore him..
he's so d*amn hot... as in super..
Every time I watch suju in YouTube.
Kibum is the one who makes me breathless... (note; He's the ONE who made me feel it ALWAYS! )

I LOVE KIBUM!
BAdd New Item
Related Lists
Favorite Super Junior Couples

Best Super Junior Songs

Top Ten Super Junior Vocalists
Top Ten Super Junior Dancers
List Stats
6,000 votes
15 listings
6 years, 364 days old

Top Remixes (18)

1. Yesung
2. Eunhyuk
3. Leeteuk
Stephanie78902
1. Kangin
2. Yesung
3. Leeteuk
ofagia
1. Kangin
2. Shindong
3. Siwon
invalid
View All 18
Error Reporting
See a factual error in these listings? Report it
here
.