Top Ten Favorite Super Mario Characters
Aww yeah! Time for my favorite Mario characters to come out and shine! Anyone from the Luigi, DK, and Wario series may also come on the list. Also note: The top 3 (Wario, Rosalina, Ludwig) are really down to my taste. So if you disagree, instead of disliking my comments, tell me who you think should be there instead. Okay, enjoy.
The Top Ten
Wario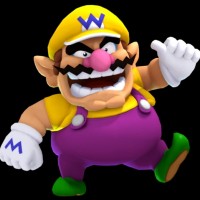 Wario is a character in Nintendo's Mario series who was originally designed as an antagonist to Mario. His motives are driven by greed and he will take the side of whoever will give him the most pay. Although he may seem like just a mean man with no heart, he does have a very tragic past.
WAA HA HA! Yup. This obese mess of a character is my favorite. Wario is the guy that I would play as in all the spinoffs, Mario 64, Yoshi's Island, and his own series. He is definitely the funniest Mario character. He is also one of the most developed. This guy actually never had a home or many friends. :( So next time you accuse Wario of being a heartless jerk, think about the fact that he doesn't have a real family, home, or friends. Wario does have Waluigi, and they're two guys that can just relate. In basic terms, this is my favorite Mario character, and he always will be.
I have a plush Wario, and I've loved him so much he's been in the washer 3-4 times in 6 months and is really dirty as of now. I love Wario so much.
My favorite is peach
I don't like him
Yoshi

Yoshi, once romanized as Yossy, is a fictional anthropomorphic dinosaur who appears in video games published by Nintendo. He is most known for his appearances in the Yoshi and Mario franchises.
How is Wario in first?! I do like him, But Yoshi is 5x better in my opinion. Also, Wario is rude towards Luigi. Who won't vote for a cute cuddly dinosaur?!
! HE'S NOT NUMBER 1! DISLIKE! Sorry you 90% of the community who has this character as their favorite. Yoshi is not my favorite Mario Character, but he is definitely one of my favorites. First of all, we owe a lot to Yoshi since he brought the Mario Bros to their home. Second of all, I'm playing through Yoshi's Wooly World right now. Third of all, he is ADORABLE!
He's the best super Mario character!
He's my favorite
Bowser Jr.

Bowser Jr., or sometimes simply Jr., is a video game character who appears in Nintendo's Mario franchise as the secondary antagonist. He is the youngest son of the series' primary antagonist, Bowser.
Mario+Rabbids pretty much confirmed Bowser Jr. builds his robots. At one point in the game blueprints for the Mecha Jr. can be seen drawn on a chalkboard in Jr.'s room. Since Bowser Jr. was the only koopa present, as well as being the only koopa to witness a rabbid, Jr. was obviously the one who built the Mecha Jr., which was heavily modeled after a rabbid.
This kid is insane! Bowser Jr. has been one of my favorite "koopalings" of all time (he technically doesn't count). He became one of my favorites because of Super Mario Galaxy and his crazy inventions! He's also said to be smarter than his father.
He's better than Bowser in my opinion and pretty cute.
He is the best
Waluigi

Waluigi is a lanky self-centered, brusque young lad as he is considered evil and the main rival of Luigi. Waluigi is shown causing local havoc in most games he appears in alongside his partner Wario. Waluigi is not instinctively evil or the antagonist (not counting DDR), as a matter of fact, he shows ...read more.
If I were to make a list of my favourite Mario characters, I would definitely not put him on it. He's so ugly and annoying! I can't believe a lot of people like this guy!
Hmm...I don't really like him. I think he's just a cop out of Wario that doesn't have a reason to exist. Oh well, at least he isn't Pink Gold Peach or Baby Rosalina or the Krapalings.
WHAT THE HECK! Waluigi is the best. There's a video that has Waluigi thanos you all that think Waluigi is 5th is honestly lying..
Why mate he's the best (other than toadette and yoshi
Bowser

Bowser is the main antagonist of the Mario Bros. Franchise. From kidnapping Princess Peach to simply destroying a fun game between Mario and Friends in the Mario Party spinoff series, this king of the Koopas has set up a certain hatred towards himself amongst the large cast of Mario Characters. He first ...read more.
This guy has been one of my favorite characters since the beginning, but he's not my favorite. Bowser has had the role of Villain, Antihero, Hero, Side Character, and Comic Relief. He has had the most diverse roles and is probably the strongest character. He has overpowered DK and Wario. He is a monster and will not stop trying to take over the Mushroom Kingdom. All of his different forms are also here as well. (Dry Bowser, Dark Bowser, Meowser, etc.) He is also really fun to play as in Smash Bros and Mario Kart. I just love Bowser.
The only decent character in this list besides Mario.
Um...it's an opinion you know? Why do you even play Mario Games exactly?
Mario

Mario is the main character in the Mario Bros. Franchise, who was created by the creative director and video game designer at Nintendo of Japan, Shigeru Miyamoto. Mario has appeared in almost every Mario Game, including spinoff series, as a playable character, with few exceptions including New Super ...read more.
In the super Mario show the episode called lord of the coins that's based on lord of the rings would so cool Mario and the the others would meet a wizard a swordsman an elf and barbarian dwarf and there should always be be other Mario games since that he covered the eighties from top to bottom and he and Luigi are the coolest plumbers ever and I always loved his power ups and he is the mascot of Nintendo and there should be new super Mario bros 3 a super Mario odyssey 2 and new Mario crossovers and spin offs and he is number one
Finally, Mario over Luigi.
I like mario
Luigi

Luigi is a character featured in video games and related media released by Nintendo. Created by prominent game designer Shigeru Miyamoto, Luigi is portrayed as the slightly younger but taller fraternal twin brother of Nintendo's mascot Mario, and appears in many games throughout the Mario franchise, ...read more.
Well, I guess we need Mario on the list, this is my ten favorite characters...yeah no. Luigi makes it on instead because he is Luigi. Mario is bland to me, but I still like him. Luigi has gotten his own year and that year developed his character a lot. Luigi is a character who is a coward and is frightened. However, he will still go out there and try to save the person who has been captured, whether it's Peach, Mario, or someone else. This has earned me a ton of respect for Luigi. He is one of the most relatable and realistic characters in the franchise.
Exactly. Mario is boring. Waluigi has more personality than he does.
Luigi Is my Favorite.
A. He is Funny.
B. He is More Braver than Mario.
C. He is Stronger than Mario.
D. He is Everything better than Mario!
Toad

Toad, known in Japan as Kinopio, is a major character in the Mario Bros. franchise. He assists Princess Peach in the Mushroom Kingdom and will do whatever it takes to help her. He first appeared in the classic game, Super Mario Bros. after being kidnapped by Bowser and his minions. Since then he has ...read more.
Rosalina

Rosalina, known as Rosetta in Japan, is a major character in the Mario Franchise created by Nintendo. She first appeared in the 2007 Mario Game, Super Mario Galaxy for the Nintendo Wii and later returned for the game's sequel in 2010. Since then, she has been featured in many main-series Mario Games ...read more.
List of female characters that are annoying in Mario series:

Peach: always gets kidnapped (it's annoying)
Pauline: Donkey Kong ain't that good...
Daisy: Potentially annoying at times.
Toadette: As annoying as a Toad can get.
Baby Peach: Waste of time.
Baby Daisy: Same as above.
Baby Rosalina: Dosen't make sense when compared to Rosalina storybook (SMG).

Rosalina: the only girl that didn't make it into this list.
I r8 Rosalina 8/8
You can hear that Mario Galaxy music right now. Rosalina is my favorite Mario female. Females haven't been popular, Peach is always captured, and Daisy came along providing...well nothing different despite being the "tomboy princess". Rosalina is unique and very fun to play as in Smash Bros, Mario 3D World, and more. She is powerful, interesting, and has style. I also love her backstory, but I do wish she cried after reading it... :(
Shy Guy

The Contenders
Mouser
Goomba

Goombas, known in Japan as Kuribo, are a species of sentient mushrooms from Nintendo's Mario franchise.
Count Bleck

Count Bleck, true name Lord Blumiere, is the central antagonist turned anti-hero of the 2007 Nintendo Wii videogame Super Paper Mario.
Princess Daisy

Princess Daisy is a fictional character in the Mario series of video games, in which she is the princess of the fictional region of Sarasaland. ...read more.
King Boo

King Boo is the leader of all the Boos, and the main antagonist in both Luigi's Mansion and Luigi's Mansion: Dark Moon.
BOO! Did I scare you? No? Crud. Yeah, King Boo is awesome. First of all, he captured Mario. Anyone that can do that deserves a mention on the list somewhere. Second of all, he is a ghost. He is also fun to play as in Mario Kart Wii. The only thing is, he's basically a Luigi character so he got low on the list.
Diddy Kong

Diddy Kong is a fictional character in the Donkey Kong series of video games, first appearing in the 1994 game Donkey Kong Country.
I love monkeys and think he looks cute
Ludwig Von Koopa

Ludwig Von Koopa is a villain in the Super Mario Franchise. He is the self-proclaimed leader of the Koopalings and has a pompous and arrogant personality. He is said to have all the powers of the other six Koopalings. He can clone himself, cause earthquakes, teleport, and shoot lightning bolts from ...read more.
This koopaling is my favorite of all time and he always will be. But he is not my favorite character. His hair, voice, and evil appearance are the main reasons he is here. He always looks like he's got a trick of his sleeve. If Bowser Jr. didn't exist, I'm pretty sure this would be Bowser's right hand man. I'm so glad that he and the other koopalings have gotten more notice recently because Ludwig is my favorite character to play as in Mario Kart and Smash Bros (I know he does the same things as Bowser Jr in Smash but it feels different when I'm playing as Ludwig). It is definitely annoying that they were added at the expense of other characters, but why did Nintendo have to include Metal, Suit, and Baby characters?
Ludwig looks like my dog's stool.
Ludwig is a stupid character.
I hate Ludwig.
Kamek

Kamek is a common enemy in the Mario Bros. Franchise. He usually appears in New Super Mario Bros. Games, Super Mario Bros. Games, or other similar games. He also appears in spinoff titles, like Mario Party, in which he is not a playable character but creates an obstacle for the players on their way ...read more.
Bring him to the Kart!
Donkey Kong

Donkey Kong is an arcade game released by Nintendo in 1981. It is an early example of the platform game genre, as the gameplay focuses on maneuvering the main character across a series of platforms while dodging and jumping over obstacles.
He Is The Strongest, Biggest and Most Muscular of them All, He Is Fully Awesome!
Dimentio

Dimentio is an evil harlequin magician and the main antagonist of the 2007 Nintendo Wii video game known as "Super Paper Mario". One of his notable features is that he has created his own Dimension, known as Dimension D.
Admiral Bobbery

Candy Kong

Generic and ugly. Rosalina is better to be honest
A better character than peach or rosa-slime-a
She's a skanky DK character
Parakoopa
This doesn't really count as a character, but I'll allow it.
Koopa Troopa

Koopa Troopas, or just simply Koopas, known in Japan as Nokonoko, are a fictional race of turtle or tortoise-like creatures from the Mario series, as well as its sister Yoshi series.
Princess Peach

Princess Peach is a major character in the Mario Bros. Franchise. She is the lead female of the The Mario franchise. She is usually the character who needs saved in most Mario Games, but also has appeared as a playable character in the Main-Series Mario Games, including Super Mario 3D World, Super Mario ...read more.
PSearch List