Top Ten Fears We Must Overcome
illusion As most of these fears are hard to overcome, some can be beneficial and improvement in life quality. Sadly, many people do fear the unpleasant and frightful things in life, some which restricts some life qualities such as unable to embrace failure. While the short answer is easy to say but hard to do, the solution to most of these fears is to embrace it and accept what's happening. Here are the following fears we should overcome (or at least try to overcome)
The Top Ten
1
Socializing
Social Anxiety is a major fear to the vast majority when it comes to socializing; for many, it's among the hardest fears to overcome. You're afraid you might say the wrong words, stutter, or overall mess up. When you're feeling a bit more encouraged to talk, start by a simple greeting; possibly engage in a casual conversation or chit chat if feeling even more confident. Relaxation, confidence and practice is key. Overcoming socializing can be hard, overtime you should build up the communication skills and confidence; don't overdo it, but again, steadily practice when feeling confident enough. Communication skills is considered one of the important things to have in life, and can be beneficial for getting chances of a good career. Who knows you could meet someone that could possibly change your life? - illusion
I can't do that - 0w0uwu
Socializing is a big fear of mine, especially with the opposite gender. You make sure you don't say anything wrong, it's easier on the internet, but even then, only if it's strangers you don't know in life. I really need to work on it - darthvadern
That is a huge problem in today's society and I know that first hand. With technology, we tend to stay inside at home instead of going out and socializing. - RogerMcBaloney
2
Failure
The sad fact is that many people are frightened about failing, expecting the worst on losing things; when failure happens, they tend to put everything down, wasting opportunities beneficial in life, and without taking second chances. How are you going to succeed in a certain goal without experiencing or expecting failure at first? Failure normally happens in life. The experience of failure might be stinging; the good news is that failure can open opportunities, provide lessons, answers. So why should you fear it? - illusion
This is my thang' I love failure since it comes harder for me. - BloDayBey
Nothing wrong with failing. It's actually a good experience. You learn through your failures. - RogerMcBaloney
Failure is incredibly important for success - darthvadern
3
Asking Questions
Us we are naturally curious beings but hesitant when it comes to questions; unfortunately, many people are hesitant to ask a certain question, even though it may sound stupid to other people. If you have a question in mind, feel free to say it aloud, sure you may not have the courage, and/or it may sound stupid, embarassing, or makes you prone to judgement. The answer might be worth the information of what you're expecting, and possibly to other people if they have the same question equal to yours. - illusion
In school for example, we all know that feeling of not wanting to look stupid. There's nothing wrong with asking a question especially when you need to understand and learn. - RogerMcBaloney
The only questions I ask is stuff that is harmless to people (Example: Do you like geography? ) - darthvadern
4
Change
Living in a world that's constantly shifting and unpredictably changing. Those who fear change, regardless of how much effort you do on avoiding change; sad to hear, but change is unavoidable. While change can result in a loss of certain things, fearing change is even worse than embracing it. Fortunately, while change can be a bad influence, some changes may be beneficial and a positive influence. - illusion
People have intense fear over change. Yet, change is one of the absolutes. Change, Taxes, and Death! - jazzbea
5
Criticism
Since criticism is usually seen as negative in some people, people fear it because they feel personally attacked; avoiding to being criticized can potentially result in some consequences especially if the criticism is constructive yet can be harsh. If you receive criticism; as long as it's constructive and useful, you should be able to use that criticism as a tool to improve yourself, as long as you're not taking it in personal manner. - illusion
Of course, we wouldn't reach our goals and wouldn't come far if we can't take criticism. - Userguy44
I'd be happy for criticism - darthvadern
6
Rejection
This majorly applies in relationship terms, as people tend to be afraid of being rejected possibly leading to arguments and insults; the reality is, you're just thinking, expecting too much of negative scenarios what could potentially happen when simply asking out. Asking out takes courage; fortunately, asking out is actually not so bad, in comparison to thinking about it. Eventually you'll find the right person fitting on relationship if you're lucky. If the person rejects you, it indicates he/she is simply not interested in you; he/she might spew out some insults; simply ignore you in some cases. At least it's not your fault but you tried. If the person rejects you in a rude gesture/expression, simply move on with life; no one really likes to have a relationship with a person with a rude demeanor. - illusion
I have only had one girlfriend but in my personal view I don't really fear rejection. I just have to move on until I find the one I am destined for - darthvadern
7
Asking for Help
Similar to asking questions, people tend to fear requesting help as most people believe the result of requesting help possibly may lead to humility, or affecting their pride (feeling weak/inferior, vulnerable to judgement, labeled incapable), simply not receiving the help needed, or even making the situation worse leading to a failure. Everyone may need a helping hand in some point in life; depending on the environment where you currently are; while it takes courage, asking for help may potentially lead to bigger accomplishments. - illusion
I do this a lot in school recently - darthvadern
8
Judgement
This is a fear many people seem to have. In some point, all of us get judged in life; In most cases, that person is just sharing an opinion about you; regardless of what you're doing, where you are, people will always judge you nevertheless. There's a simple solution to this not many people follow; the opinion about you doesn't really influence your life in any way; as many people fear and are so concerned about other people's perspectives about them, judgement almost cannot be avoided, thus you should not care what people negatively think of you. - illusion
Yeah just do whatever you like and do not let anyone's opinions on what you are doing discourage you.
Maybe it's just me but I don't mind being judged. Or at least on the internet when I'm anomynous - darthvadern
9
Flying
While it's usually reasonable why people fear flying, many people tend to fear being an airplane passenger since they are mostly concerned about the fatal accidents that could potentially occur. It's a known fact that airplanes are the safest, or one of the safest transports compared to any other; the chances of dying in an airplane accident is slim in the tiniest degree. For most of you, you may probably have spent much more time riding in a car than on an airplane in your lifetime. - illusion
It would be more breathtaking flying on your own at the height you want instead of uncontrollably having to be tens of thousands of feet in the air in my opinion - darthvadern
10
Vaccines
Most children possess this fear, but also applies to some teenagers, young adults, people of all ages. Vaccines might be not as important to overcome compared to other fears. If you've experienced a mosquito bite or a fire ant bite, you shouldn't really fear getting injected by vaccines, you may be fearing how sharp, thin the needle is; being injected only inflicts pain equivalent to said mentioned above bites. Vaccines are important to disease immunities. Think about these; what if there are no other options/alternatives other than vaccination? Would you rather get a disease considered more severe or even lethal, or get a vaccinated equivalent to the pain of insect bites? - illusion
As someone who takes blood tests two-three times a year, I have no fear of syringes, at least medical ones, and vaccines are the least pain-inducing syringies I've taken. I feel absolutely nothing from these - darthvadern
Vaccines cause autism
And you say this without any supportive evidence to back this up. This myth has been debunked countless of times and not proven to cause autism. Please do research before commenting - Leafeon
The Contenders
11
Clowns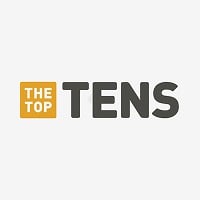 Why there funny
Haha lots and lots of connotations. - jazzbea
12
Homosexuality
Please... you're 40 not 4... - 0w0uwu
13
School
Schools a scary place for kids. They have to deal with; bullies, saying no to drugs, peer pressure, etc. It's hard.
There is an ending, you can do it! - 0w0uwu
It will be over when your 16 or you could take sixth form.
14 Having a Life
15
Being Overweight
A top fear for so many who won't openly admit it. - jazzbea
16
End of the World
No one knows when this will happen.
NO ONE KNOWS IF IT WILL HAPPEN.
No one knows if it will happen in your lifetime.
17 Death
18
Rape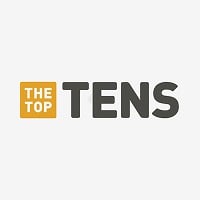 BAdd New Item