Top Ten Female Rock Guitarists
Most original, best sound,just plain able to ROCKOUT!!
The Top Ten
1
Nancy Wilson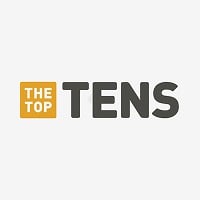 I never paid much attention to Heart until recently. Now, after seeing Nancy through her career from raw, to record label forced mainstream, and now back into her own... I saw she has unparalleled talent. Looking back into her videos over the years shows she's done everything, even though she's been held mostly to acoustic and rhythm guitar. She's so perfect, Nancy could have been a very highly paid session guitarist. Nancy nailed the intro to the live Stairway To Heaven at the Kennedy Center Awards... it shows how artistically and perfect she plays. Besides that, Nancy is very kool, has a great stage presence, and hasn't appeared to have led a self destructive lifestyle. Nancy and Ann are amazing accomplished artists with the greatest talent and depth. They can make almost any song better. "Love Reign O're Me" is just one.
Love the group Heart! I have seen them in concert and what an event--these ladies are amazing and truly know how to rock. Nancy can play like no other woman on the planet in my opinion. When I think of the best female guitarist there is no other woman which comes to mind. To see Nancy at #1 on this chart is deservedly so and right on target. Thanks for getting this one right. Rock goddesses!
Have loved Heart from their debut album. I wa amazed they wrote almost all their own songs and totally blown away when I realized it was Nancy playing guitar. Once I heard Silver Wheels (intro to Crazy on You) I knew I wanted to buy a guitar and play like that! Her and Ann are inspirations, Nancy being the best woman guitarist and Ann having the absolute voice of all time! Have seen them in concert many many times - always fantastic!
Es la imagen de una rockera 100%...!
V 21 Comments
2
Orianthi
With guitar solos and rock slowly vanishing, Orianthi is truly an inspiration for young people to realize how amazing rock music is; at her young age she plays like none other!
"If I was going to pass the baton to someone, she would be my first choice, "- Carlos Santana. Look for her on Michael Jackson's This is It.
No one touches Orianthi. I like some of the others as performers, but Orianthi is an absolute shredder. If you don't know who she is, like I am sure most of the people on this board, you best check her out on YouTube. Contest over
Excellent!
V 31 Comments
3
Jennifer Batten
The best only serve the best of the best and Jennifer is a perfect example. She rocks!
V 2 Comments
4
Kimberly Freeman
Duh shes the greatest
5
Malina Moye
Malina Moye is the "sauce" which is needed in today's music!
She is a Rock star with a heart that melts any Rock
Malina Moye is awesome.
She is a rockstar and She has a incredible groove, She has her own style and it s really amazing to see her play
V 2 Comments
6
Lita Ford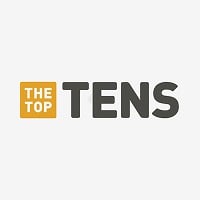 Lita Rossana Ford is an English-born American rock guitarist, vocalist and songwriter, who was the lead guitarist for The Runaways in the late 1970s, an all-female rock band formed by Joan Jett and Sandy West. In the 1980s Lita Ford embarked on a solo career.
Shes the only one who plays more than the same thing here people. She mixes it up ALL the time. Greatest soloist EVER!
We are talking rock now aren't we?
Lita out rocks all of these, Joan is a rhythm guitarist and Nancy was good but she backed up the lead guitarist in her band. Lita has always stood front and center. Hard Rocking Women!
Lita Ford is by far the best guitarist EVER
Has always been the greatest female guitarist!
V 3 Comments
7
Bonnie Rait
No doubt about it Bonnie is the best to ever pick up a guitar!
Her longevity in the business is proof of that as she only gets better!
Bonnie Rait is great
Her early blues work is great
Bonnie strums and picks along with the big boys!
V 2 Comments
8
Susan Tedeschi
I discovered Susan and her virtuoso guitar playing while listening to many other great blues guitarists. The Blues is about emotion, feeling, and self-expression in every note. I enjoy hearing her choices with the guitar on every one of her songs. There are many great guitarists on this list, and the blues players in particular get better with age and experiences. Whether on her own or with the Tedeschi-Trucks Band, her guitar playing continues to evolve into a fantastic form of self-expression the rest of us can enjoy.
Think she is the best current blues guitarist/singer. Checkout "Midnight in Harlem" and "Everybody's Talking". The Tedeschi/Trucks band is unbelievable.
Her amazing skills that are accompanied by here husband in TTB make for one of the best acts you'll ever see!
V 2 Comments
9
Ana Popovic
Saw Ana in Key West Florida at the Green Parrot October 2012... This girl Rocks...
THE best female blues guitarist. Also mostly plays her own music.
V 2 Comments
10
Joan Jett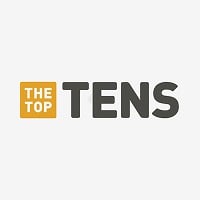 Joan Marie Larkin known professionally by her stage name Joan Jett, is an American rock guitarist, singer, songwriter, producer and occasional actress, best known for her work with Joan Jett & the Blackhearts, preceded by success with The Runaways, including their hit song "Cherry Bomb".
That is way to many votes for Nancy wilson! Besides, I like Joan Jetts songs more and I like more of them - Hannibalbarka
She should be number 1 I love her
YES! I love Joan Jett and the Blackhearts.
When I Googled 'top ten best female guitarists' Joan came first! HA!
V 4 Comments
The Contenders
11
Jan Kuehnemund
Truly amazing guitarist from one of my all time fave female rock bands... Love her x
Jan Kuehnemund is awesome. I love her
The rock world lost a great one. A true inspiration. MAY SHE REST IN PEACE.
For those that don't know, Jan was the lead guitarist for Vixen. One of the most underrated female guitarists!
RIP Jan...
12 Allison Robertson
13
St. Vincent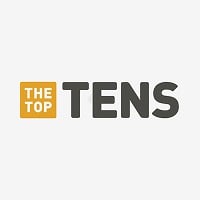 Anne Erin "Annie" Clark, better known by her stage name St. Vincent, is an American musician, singer-songwriter, and multi-instrumentalist.
How is she not at LEAST in the top ten? She's certainly better than Demi Lovato!
One of the weirdest and most amazing guitarist I've ever heard.
One of the most innovative guitar players ever.
AMAZE Balls
V 3 Comments
14
Chrissie Hynde
One of my all time favorite! Her singing rules too.!
One of the best rhythm player male or female
15
Melissa Ethridge
The whole package! Writes music, great singer and live performer and can play any guitar put in her hands. Every cover song she makes her own. Number 1 on my list by far
Had the priveldge to see Joan Jett, Heart, Bonnie Raitt, and Melissa all in concert. Melissa always puts on a 3 hour concert and leaves ya screaming for more. Awesome solo riffs and endurance to match. So for me Melissa-then Bonnie. I love Bonnie's attitude-a whole lotta attitude LOL!
Inredibly exciting Rock guitarist, song writer, and singer who can pound the strings off a 12 string guitar, and play electric or acoustic.. Plus play a few other instruments.. I've seen Heart in concert and they are awesome.. But so is Melissa..
There is someone better?
V 1 Comment
16
Lzzy Hale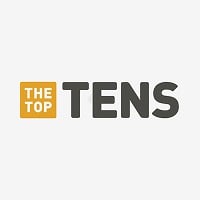 Elizabeth Mae "Lzzy" Hale is an American singer, songwriter, and musician. She is best known as the lead singer and rhythm guitarist of the American hard rock band Halestorm, which she co-founded in 1997.
Lzzy needs to be higher on the list. She has the voice of an angel. If anyone in today's time could channel Janis Joplin, it's Lzzy. Extraordinary guitar player, & very naturally beautiful woman! Nothing fake about Lzzy!
Even her name screams badass..
Lzzy hale is a great guitarist and also very beautiful.
Should be top five
V 1 Comment
17
Joni Mitchell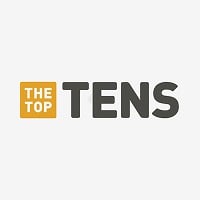 She practically reinvents the guitar with every album and spends months learning the new chord structures each new tuning produces. No one comes close.
Joni is from a different breed she has more folk style music than girl guitarist today. I couldn't put her at 12. Once a poll from rolling stone magizne put out a top 100 best guitarist and Joni was the only girl guitarest on the list. I would put her 4
18
Demi Lovato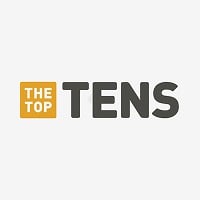 I wouldn't class her as a guitarist, let alone a rock one. I'm not hating on her though.
Way too underrated, but very talented.
19
Sheryl Crow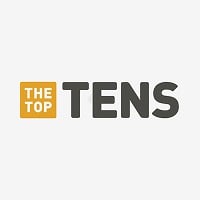 Sheryl Suzanne Crow is an American singer-songwriter and actress. Her music incorporates elements of pop, rock, folk, country and blues.
Bass, acoustic, electric... Name it, she plays it and she plays them well.
20 Suzi Gardner
PSearch List
Recommended Lists
Related Lists

Best Female Rock Singers of All Time

Best Female Fronted Rock Bands

Greatest Rock Guitarists of All Time
Best Female Rock Singers of the 2000s
List Stats
1,000 votes
47 listings
10 years, 29 days old

Top Remixes

1. Nancy Wilson
2. Jennifer Batten
3. Malina Moye
soulluvva
Posts
Error Reporting
See a factual error in these listings? Report it
here
.