Top Ten Female European Concert Soprano Soloists of 2014
This is to be limited to female soprano vocal artists who specialize in either in the classical crossover genre or the folk pop genre of their respective European sub-culture. E.G. ( Irish, Welsh, British... Etc. ).
The Top Ten
1
Meav Ni Mhaolchatha
I've been following this magnificent creature's for several years now. From the moment I discovered her talent, she was already a world-class vocalist. And from there, she has only gotten better, even more polished, and I expect her future will be the same. If the angels in heaven sound half as good as Meav Ni Mhaolchatha... Death could be a pretty great gig...
I was introduced to this Angelic Lady's voice last year and was so overwhelmed that I have purchased several of her albums and listen to them continuously. To be a fan of old Classic Rock music I know for a fact that Meav has definitely changed my musical taste.
Meav is one of the original members of the Irish group Celtic Woman. She was voted Best Female Vocalist in the Irish Music Association awards for 2013. Her voice and presentation are unsurpassed.
The first word, I said, was WOW! She is really amazing singer. The beautiful voice... When I listen to her voice, I feel free, my own... I go with my downstream of memories, with my feeling purity of soul.
I love her for this.
V 46 Comments
2
Lisa Kelly
Lisa Kelly is a truly gifted natural born performer, her musical interpretation is amazing. She sings you a story while being an active participant in that story and carries you along with her in that journey. She portrays melancholy & vulnerability as well as she emotes glee & a woman in love, making every song her own and every experience Priceless!
Whether live or recorded, Lisa Kelly's voice can evoke a myriad of emotions from the listener. She sings to your soul whatever the mood you happen to be in and can bring you back from the depths of despair and/or send you flying to the skies!
Lisa Kelly has one of the most emotive deliveries I've heard. Her stage presence is breathtaking.
LIsa sings like an angel. The only other singer that I can compare her performance is the late Karen Carpenter. Both are able to get to your heart with their singing performances. A true gift from above and extremely rare.
V 11 Comments
3
Hayley Westenra
Hayley is a generous person, along with her beautiful voice. She gives and gives to the world in various ways of charity. Her voice is near perfect and she sings a variety of classical songs, folk songs, and contemporary. She's the total package. Awesome, awesome flawless voice.
4
Alexandria Sharpe
Alex has a very sweet voice! She adapts to different styles very well! When she sings a song it's like she is telling a story.
Alex truly embodies the spirit of a song, something that is not done easily and is a very unique quality.
An extremely talented soloist, and an even better person.
Love her personality and voice
..
V 3 Comments
5
Chloe Agnew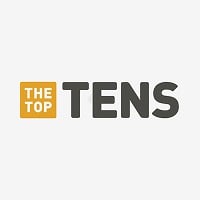 Chloe Agnew has the most beautiful voice I have ever heard.
6 Lynn Hilary
7
Deirdre Shannon
I discovered Deirdre when she appeared with Celtic Woman on their first American concert tour. She made me a fan of soprano singing and the track "One More Day" from her album "Deirdre" may be my all time favorite solo performance. I was lucky to see her as part of "If Your Irish" a few years ago in Southern California and was completely blown away by the absolute POWER of her voice which she seemed to draw on effortlessly when the orchestra and choir mikes were over amped. Amazing woman, great singer.
Of course I cast my vote for several whose voices have entertained thousands of people, and been met with much vocal success... My vote today goes to the lyrical, mellow, yet expressive, and enriching voice of the one and only Deidre Shannon... Her albums are priceless!
Deirdre's music is magic and carries away to my beloved Ireland whenever I am blessed to hear it. A wonderfully accomplished and powerful vocalist.
A singer with a fantastic voice
V 2 Comments
8 Enya Brennan
9
Margaret Keys
Fantastic singer, great stage presence and a classic beauty. I have been to several of this young ladies concerts and she is outstanding. World class!
10
Georgia Odette
Another impressive young soprano who is heading into classic/crossover.
The Contenders
11
Sissel Kyrkjebo
She is a world class soprano with a wide voice range and she sings pop recordings to folk songs, to classical vocals and operatic arias. She has sung in 15-languages including her native Norwegian and English.
A pure crystalline voice, a beautiful smile and twinkling eyes that capture your soul. Simply the best.
Crystalline purity that is unequalled
12
Scarlett Quigley
Impressive up and coming concert soprano.
13 Charlotte Hoather
14 Siobhan Owen
15 Katherine Jenkins
BAdd New Item