Top Ten Best Female Fronted Bands of the 1990s
Bboymakinwitthefrekfreak The best bands with a female as their lead-singer. I ranked these on their critical rankings, fanbase, number of hits on the billboard 200, and my own opinion. These bands don't have to be formed in the 90's, but reached their peak of quality and popularity in the decade.
The Top Ten
1
Garbage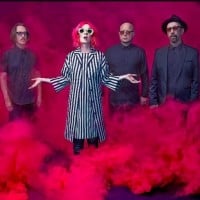 Garbage is an American-Scottish alternative rock band formed in Madison, Wisconsin, in 1993. The group consists of Scottish musician Shirley Manson and American musicians Duke Erikson, Steve Marker, and Butch Vig.
Fun Fact- I became a fan of this band by playing Guitar Hero 5 on the Wii, which Shirley Manson made a cameo as you played guitar to "Only Happy When It Rains". Anyway, a couple things about Garbage. Manson's vocals are probably the best of a rock band from the 90's, maybe second to Gwen Stefani's. They have countless great songs and hits like Stupid Girl, Only Happy When It Rains, #1 Crush, and Queer, which was a cover. Garbage is the best female lead band of all time through my eyes, and if you listened to their music, you'd think so to. - Bboymakinwitthefrekfreak
2
No Doubt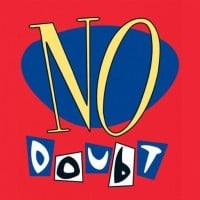 No Doubt is an American rock band from Anaheim, California, that formed in 1986. Since 1994, the group has consisted of vocalist Gwen Stefani, bassist and keyboardist Tony Kanal, guitarist and keyboardist Tom Dumont, and drummer Adrian Young.
If you don't know who Gwen Stefani is, you've been living under a rock underneath a bigger rock that I lost in my closet. No Doubt made an appearance in King of the Hill, made the Billboard top 200 cart multiple times, and even played for the Super Bowl Halftime Show, for a good reason to. Their music is very pleasent and catchy. My personal favorite song of their's is "Sunday Morning" because it shows off Gwen's vocal abilities and Tom Dumant's guitarist ability, all while sounding good. - Bboymakinwitthefrekfreak
These were good. I liked her more when I found out her favourite type of music is (or was at the time) ska! - Britgirl
I hate solo Gwen Stefani, however, No Doubt is a very good band. - BeatlesFan1964
3
Hole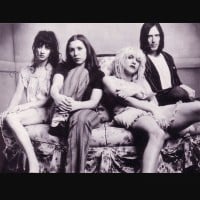 Hole was an American alternative rock band that formed in Los Angeles, California in 1989 by singer and guitarist Courtney Love and lead guitarist Eric Erlandson.
Say what you like about Courtney Love, you can't say that she doesn't make some great albums. "Celebrity Skin" and "Miss World" are probably their finest albums, and I recommend them if you haven't listened to them yet. - Bboymakinwitthefrekfreak
4
The Breeders
The Breeders were a staple of grunge, with their album Last Splash and single "Cannonball", but their legend still lives on today in the Pirated Compact Discs of the 90's.

*side note - Kim Deal's voice is amazeballs on "Saints" abd "Cannonball". - Bboymakinwitthefrekfreak
5
Veruca Salt
Their catchy tunes and slick guitar licks will live in the hearts of Grunge lovers everywhere.



can't fight the seether!
*seetheer...* - Bboymakinwitthefrekfreak
6
Bikini Kill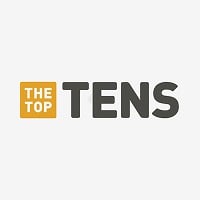 Bikini Kill was an American punk rock band formed in Olympia, Washington, in October 1990. The group consisted of singer and songwriter Kathleen Hanna, guitarist Billy Karren, bassist Kathi Wilcox, and drummer Tobi Vail.
One ofbthe prominent leaders of the 90's Grrl movement with kick-a** songs like "Rebel Girl". They even opened for Nirvana in 1991 at the Paramount Theater on Halloween, which is in my eyes, one of the most insane concerts that ever existed. Look up on YouTube "Nirvana Endless Nameless Live at The Paramount" Right now. Pretty sick. - Bboymakinwitthefrekfreak
7
The Cranberries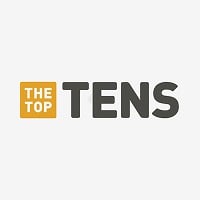 The Cranberries are an Irish rock band who formed in Limerick in 1989. The band consists of lead singer Dolores O'Riordan, guitarist Noel Hogan, bassist Mike Hogan and drummer Fergal Lawler.
I love the Cranberries they should be at least in the top 5!
They must be in the first five! :))
They must in the first five! :))
They must be in the five! :))
8 The Cardigans
9 Portishead
10
Within Temptation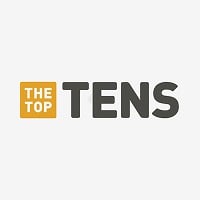 Within Temptation is a Dutch symphonic metal band founded in April 1996 by vocalist Sharon den Adel and guitarist Robert Westerholt.
Enter & The Dance are classic late 90's gothic/symphonic rock. Sharon's voice is so beautiful and angelic
Enter was the best album of the 1990's. Sharon is amazing.
Best band ever.
The Contenders
11 4 Non Blondes
12
Nightwish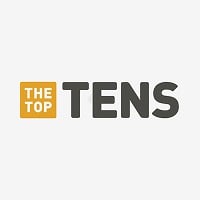 Nightwish is a symphonic metal band from Kitee, Finland. The band was formed in 1996 by lead songwriter and keyboardist Tuomas Holopainen, guitarist Emppu Vuorinen, and lead singer Tarja Turunen. It's currently formed by Tuomas, Emppu, lead vocalist Floor Jansen, bassist and vocalist Marco Hietala, ...read more.
The early Nightwish with Tarja had a very distinct sound...
13
The Lounge Kittens
They are genuinely one of my favorite groups ever. Up there with Nirvana, Queen, and The Beatles.
14
Lacuna Coil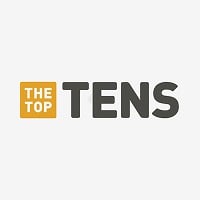 Lacuna Coil is an Italian metal band from Milan. Since their formation in 1994, the group has had two name changes, being previously known as Sleep of Right and Ethereal.
15 Mazzy Star
16 Dixie Chicks
17
Destiny's Child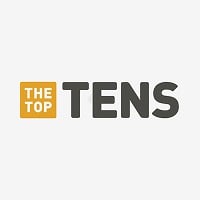 Destiny's Child was an American girl group whose final and best-known line-up comprised Beyoncé Knowles, Kelly Rowland, and Michelle Williams.
18
Heart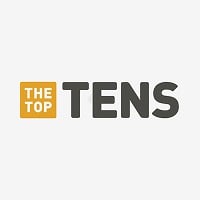 Heart is an American rock band that first found success in Canada and later in the United States and worldwide.
I can't believe that this isn't on this list yet
19 L7 L7 is an American punk rock band from Los Angeles, California, first active from 1985 to 2001 and reformed since 2014. Due to their sound and image, they are often associated with the grunge movement of the late 1980s and early 1990s,.
20
Fleetwood Mac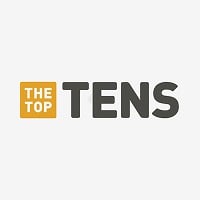 Fleetwood Mac are a British-American rock band formed in July 1967, in London. The band have sold more than 100 million records worldwide, making them one of the best-selling bands of all time.
21
Catatonia
I love a lot of the bands on here but this is the one I think of when I think of 90s. Look past Road Rage and Mulder and Scully and check out their last album Paper Scissors Stone. An overlooked classic.
BAdd New Item