Top Ten Female Fronted Christian Rock Bands
paasadani
The Top Ten
1
Flyleaf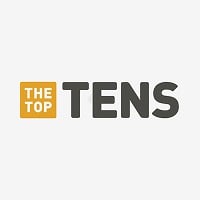 Flyleaf is an American rock band formed in Bell County, Texas, in 2002. The band has charted on mainstream rock, Christian pop and Christian metal genres.
Know this band since 2002 when they came to Columbus Ohio, I'm a hugh fan always will be, and a side note have FLYLEAF as my licenses plate, in Lancaster OH
I love Flyleaf especially the "old" Flyleaf, I think Lacey has a special voice and a lot of power. I think Kristen sings well but her voice is not as unique as Lacey's. Anyway,I love the sound and the lyrics and it just gives me goosebumps every single time.
Flyleaf wins by far, at least pre-Kristen May era does. Kristen is an okay singer, but that's it. I don't wanna sound like a stupid Lacey fangirl, but I'm going to anyway. Flyleaf is dead without Lacey. Unless they start writing deep lyrics again like they did with Lacey, I'm done with Flyleaf. But I'll still always listen to them though, because the time Lacey did spend in Flyleaf was amazing.
I have been listening to their songs since last year and I now I understand why they are the number one.
1 Comment
2
Fireflight
Fireflight came in locked and loaded since Unbreakable, and won't be slowing down any time soon. Keep Fighting gives a great start to Innova, and if Ignite and Core of My Addiction don't convince, I don't know what would. Lacey from Flyleaf packs vitriol, but Fireflight's Dawn has a little more style.
They are d best
3
The Letter Black
I have to say Mark and Sarah are good people. The new album "fear" is their best yet. Leaving Tooth and Nail wasn't a bad thing for them. They are actually doing better without them, and they still rock for Jesus (the Rock). They are as good live as they are in the studio. Sarah can scream as good as any male screamer. Definitely my favorite female fronted Christian Band.
Listen to their song "Believe" and you will realize why they belong to the top 5 in this category.
4
Superchick
I downloaded their songs and yes, they should be number 1 in this category.
They've always been the best. So sad they split up.
Why are they number 4? They should be the top 1.
A million yes!
2 Comments
5
Veridia
I finally found out how their name is spelled! - RiverClanRocks
Love them, especially Mechanical Planet.
They're new, but they have amazing music!
Love this band!
6
BarlowGirl
One of my favorite bands!
My older brother introduced me to them and I have loved them ever since
I wish they hadn't retired, one of my favorite bands!
7
Icon for Hire
Icon for hire is one of those Evanescence situations. They broke ties with with Tooth and Nail records and said they wanted to "expand" their audience. Which is fine it's a free country...still. Its frustrating that some of these bands make a name for themselves on the back the Christian music industry just to find out that they weren't really into that whole Christianity thing in the first place.
This band is awesome and just like Paramore and Superchicks, Icon for Hire' s style is unique.
8 Inhabited
9
Skillet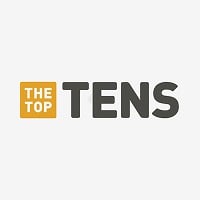 Skillet is an American Christian rock band formed in Memphis, Tennessee in 1996 and based in the United States.
Jen may not be (the) lead singer of the band, but she does sing many of their songs, love her vocals - and drumming!
Skillet is an amazing band... But it isn't a female fronted band lol.
10
HB
One of my favorite groups in Christian music, from Finland. Sadly not around anymore.
Sizzling symphonic metal, great female lead vox, rock solid lyrics. So sad they've hung it up! Looking forward to hearing more from the members in other projects.
Great band, who's singer has a excellent voice, but their message puts them way ahead of other bands.
The Contenders
11
The Benjamin Gate
I first saw their album in a record store and bought the $5 CD just because my name is Benjamin - needless to say, it was the best decision I ever made. "All Over Me" is still my favorite song from my high school days
12 Group 1 Crew
13
Plumb
I thought Plumb was her stage name
14 Sixpence None The Richer
15 Chasing Furies
16
Leah
One of the few Christian symphonic/world/Celtic singers. She never ceases to impress to with each new release. All her albums are fan-funded, but you couldn't tell because of the maturity and sophistication of her music, making her stand out from groups like Leaves' Eyes and and Eluveitie. She truly is a hidden gem, fresh and unique.
17
Evanescence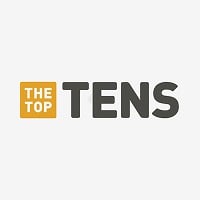 Evanescence is an American rock band founded in Little Rock, Arkansas in 1995 by singer/pianist Amy Lee and guitarist Ben Moody.
Ah, the ever common "Evanescence is Christian" misconception. They are not. - LarkwingFlight
Are they even Christian? I don't think it really counts.
Once the band was considered to be white metal, but distanced himself from it.
18
Paramore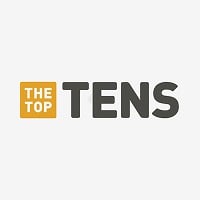 Paramore is an American rock band from Franklin, Tennessee, formed in 2004. The band currently consists of lead vocalist Hayley Williams, guitarist Taylor York, and drummer Zac Farro.
Paramore writes songs that you can easily see that has been influenced by Christianity.
They aren't a Christian band but the band members are Christians. (like a lot of the bands on this list)
19
We As Humans
Flat out awesome. Seen them live.
20
Gold Frankincense & Myrrh
AKA GMF band. My favourite song is graveyard of identities is my favourite song of theirs. Its got screams in so it's good.
21 Phatfish
22 Gretchen
23 Ledger
24
Seed
New to the scene with their debut EP Breaking Ground, but by far a band to be on the lookout for. Their unique sound as well as being fronted by and African-American woman, give them a raw edge on being new to the scene. www.seedbandofficial.com
Their debut music video LGA (Let God Arise):
https://youtu.be/IF5SahrAhI4
25
Anthem
Can you imagine Heart meets Kansas with an occasional Tina Turner flare?...If that sounds intriguing, then check out this promo video which is a song sampler of the Early Christian Classic Prog-Rock band, Anthem:
https://www.facebook.com/mike.manthei.3/videos/1998651180151511/
26 Zahna
BAdd New Item
Related Lists

Best Female Fronted Rock Bands

Best Female Fronted Japanese Rock Bands

Best Rock Albums by a Female Singer or by Female Fronted Bands

Best Female Fronted Metal Bands
List Stats
100 votes
26 listings
5 years, 158 days old

Top Remixes (4)
1. Flyleaf
2. BarlowGirl
3. Superchick
Kittycat123
1. Flyleaf
2. Fireflight
3. BarlowGirl
paasadani
1. Icon for Hire
2. Flyleaf
3. Fireflight
amcskillet
View All 4
Error Reporting
See a factual error in these listings? Report it
here
.