Best Female Kpop Dancers
The Top Ten
1
Lisa (Black Pink)
Best female dancer in the industry right now
She is REALLY GOOD and can pull off different styles (just at their recent concert she danced to 3 different songs (genres)), so she deserves to be on top. She is still rookie so I think she needs some more time to relax and really show what she's got, but trust me in a few years she will definitely be in top 3 dancers in the industry!
I think Blackpink Lisa should be on top, her dance moves were so smooth and natural and based on my observation, dancing is really her passion. Well, it is too obvious since she was young she's really a great dancer.
Lisa one of the best of blackpink she do all thing good. Lisa is rock and cool. She is the number one dancer in k pop in female idol
V 92 Comments
2
Kim Hyoyeon
Hyoyeon may not be deemed as the most "beautiful"and popular member and of SNSD but she is quite a talented dancer. Lots might say that she is ugly but the majority of them can not deny that Hyoyeon is quite a hefty dancer. Even though many people might not consider her as the #1 best female kpop dancer, Hyoyeon is probably in their list of at least the top 50 best female kpop dancer. I even already knew that Hyoyeon is going to be in the top five when I saw this. Even other popular male and female idol dancer have recognized her dancing. She inspired many popular idols like Momo who is also a dance machine in Twice but never get credit. She is not a show off and likes to dance because she likes doing it and NOT showing it off. I'm so proud of Hyoyeon and may the best luck come to her and SNSD (who also recognized her dancing talent). SNSD fighting!
In snsd I love hyoyeon but she is number 2 I love yoona than her.

Sorry sis hyoyeon very much I you and sis yoona is my idol
HYOYEON the boy bands dancing girl in their hearts
How is hyo #2 she needs to be #1 lmao I'm a blink but hyo is def better than lisa
V 22 Comments
3
Momo (Twice)
She's a dancing machine of TWICE I love her dancing skills
Momo is amazing. She can dance any concept. She's puppy when normal and beast when on the dance floor
When momo dances her moves are so sharp and perfect and she can dance to ANY concept she has also even danced some male kpop dances. Which she was incredible at. Hands down one of the best.
She is incrideble in dancing she can do any dance.
V 46 Comments
4
Gong Minji
She is a great dancer with great voice.She is a dancing machine..of 2ne1 no one can beat her because she is the B.E.S.T..Her sexy move is her secret why she is a great dancer in kpop group in south korea.
I always thought that girls could never catch up to the way guys dance but she definitely proved the opposite and minzy is beyond spectacular. She dances better than most males and she dances flawlessly than other females. Get a girl who can do both!
Owns every stage she steps onto. Her swag and confidence are unmatched. Fierce and sexy.
She is THE dancing machine of korea... Literally only Hyoyeon steps up to her game. For me she's almost as good as Lia Kim (best dancer in korea atm) and she just has this power and flow... She truly is the best.
V 10 Comments
5
Im Yoona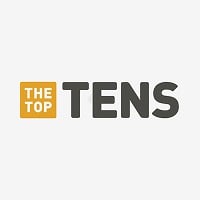 Im Yoona is a South Korean singer and actress. She is a member of South Korean girl group Girls' Generation and has participated in various television dramas such as You Are My Destiny, Cinderella Man, Love Rain, Prime Minister and I, and God of War, Zhao Yun.
She is good dance performance and acting
Beautiful face
Is very2 the best
I love her very so much in snsd
6
Yoon Bora (Sistar)
I must prefer Yoon Bora because she has unique dancing skills and also she is the dancing machine of the most sexiest Girl Group in Korea SISTAR.Many people said that Hyorin is a better dancer than Bora, No Hyorin is lead dancer and Bora is the main dancer. You should watch Bora's performance at Hit the stage with Twice momo and Snsd' Hyoyeon.
Her figure is perfect. Love her dance.
7
Kim Hyuna
Kim Hyuna is the best. She can rock both sexy with the touch of fierceness. I just love the way she dances. She's too confident though.
I LOVE her voice and the way she dances I really want her to be the first
She can pull off any dance...especially in those ridiculous heels!
Most amazing girl in a small video dancing in black short skirt I was hypnotised she moves as a godess an beautifull snake voluptuosity...she made me disjoncted my brain and never get bored to watch her...again and again
V 3 Comments
8
Choi Sooyoung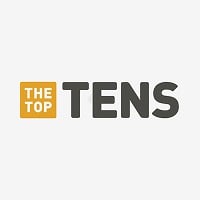 Choi Soo-young (born February 10, 1990), better known by the mononym Sooyoung, is a South Korean singer and actress. She was a part of the short-lived Korean-Japanese singing duo, Route θ, during 2002 in Japan. After returning to South Korea in 2004, Sooyoung eventually became a member of girl group ...read more.
9
Luna (X)
A legend, she can dance and sing amazingly at the same time
10 Nana After School
The Newcomers
?
Tzuyu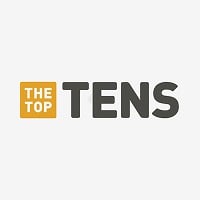 Tzuyu is literally an angel! She is so pretty and she is really good at dancing. In my opinion, I think that tzuyu has worked the hardest in Twice. In Sixteen, JYP himself said that Tzuyu was the person who had improved the most throughout the program. I believe that Tzuyu will be able to achieve a lot more than she already has. Tzuyu is usually quiet when Twice goes on a program, however, you can see her real personality, which is very cute and funny when you get to know her more. 子瑜加油!妳可以的!
?
Jeon So-yeon
Jeon So-yeon is amaizing, not just in rap industry but also in dancing.
The Contenders
11
Seulgi
She is simply elegant, and her moves is simple but sharp and full of charisma. She is balanced to every difference types of dance.
Very Powerful. Rare among the new generation of girl groups.
Her dancing is strong, yet looks effortless.
Nees to be in the top ten. Easy.
V 5 Comments
12
Victoria F (X)
She has grace and style
Victoria is the most flexible idol her moves are so smooth and powerful. SHE'S THE QUEEN. hands down y'all 🙏✨
13
Boa
BoA Is fantastic:)
She most be in TOP10
14
SinB (Gfriend)
Best! Her sharp moves are knife-like and her smooth ones flow like water! #1 to me---
Super beautiful and talented!
SinB is a great dancer even if shes in the top 14 but in my heart shes my number 1 idol
Sharp choreography is really hard! No one can move as sharply as her!
V 10 Comments
15
Kwon Yuri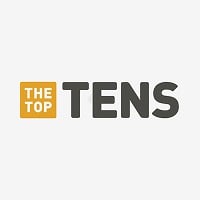 Kwon Yu-ri, better known by the mononym Yuri, is a South Korean singer and actress. She debuted as a member of girl group Girls' Generation in August 2007.
16
Rose' (Blackpink)
She is an amazing singer. Her voice is so beautiful, and the second best dancer in all of blackpink. She is pretty and perfect. An inspiring idol
Blackpink forever
She is fully package
Chaeyoungie is what we call "a total package". My bae is the best❤️
V 6 Comments
17
Kim Chung Ha
Her freestyle dances are wonderful with excellent stage presence. She should be in top three.
A beautiful dancer and a choreographer. She's absolutely original and brilliant.
Shes the best
She's the best dancer of the rookie generation. Yes, Lisa's dance is more natural but she can't waack and pop and freestyle like Chungha.
V 2 Comments
18
Jennie Kim
She's so sultry when she dances and times her movements with her face expressions.
Jennie Blackpink is a great dance you should see her dancing
19
Jisoo (Blackpink)
Jisoo is a great dancer Blackpink members know how to dance well
Blackpink members are all super good at dancing and singing!
Really amazing dancer
Amazing dancer! ❤️
V 1 Comment
20
Eunjin (Dia)
Watch her yotube videos
21
Junghwa (EXID)
Known as the "hot body" of EXID, Junghwa's greatest strength lies in her lack of natural genius. She's the kind of dancer who builds her skill from zero with great tenacity. She's a hardworking dancer who improves her stage presence more and more in each comeback. Initially the most overlooked member from EXID, now her dancing skill and stage presence has already surpassed other EXID's more famous members in their latest song "I Love You". Personally, I love to see how charismatic she will be in the future.
She is good
22
SuA (Dreamcatcher)
She seriously is so amazing! Her dance skills are underrated
23 Nicole Jung
24
Mijoo (Lovelyz)
Mijoo can do various type of dances. She's a powerful and sexy dancer but not getting much opportunities since Lovelyz is girl group with cute concept.
She's a best dancer that can do hip hop and modern dance!
25
Hirai Momo
I think momo is the best female dancer because she can rock cute,sexy and charisma wich is something we don't see in a lot of groups if they can rock sexy cut charisma than they are a good dancer.
26
Jun Hyoseong
She dances in a perfectwat
My beutiful dancing star!
I really love her!
27
Park Jiyeon (T-ara)
She is the best
28
Mina Myoui (TWICE)
With her background as a ballerina, Mina's body has one of the best dancing line among idols right now. With great flexibility and body strength, she can easily makes any dancing movement looks high-class. Her cute dancing looks like high-class cute. Her sexy dancing looks like high-class sexy. Even the simplest dance movement like flapping hands looks elegant when she does it
29
Yoon Bomi
Bomi is the best
She is the vest in k-pop and more knife, so beautiful dance...
Bomi is one of the greatest dancers
Together with hyoyeon,Momo and other female idols..

She can dance hip-hop,sexy and specially cute

She always slay when they are dancing specially when it's sexy dance although their concept is cute

Their group won in a girls sexy dance battle against secret,aoa and girl's day

The fact is they are the only one who has innocent and cute concept and luckily they win

Their group said that bomi slay on that dance you can watch it in YouTube they dance JUST RIGHT song
Yeahhh..she is
She always slay
Do you watch the just right song that they dance
Bomi slay though
Talent without revealing clothes
She has the best dance
30
Choi Yoo-jung
She is good...and funny
Shorty swag
31
Yuju
He can strecth her body
32 Moonbyul (Mamamoo)
33
Kahi
She is the best. She is adorable one
34
Yooa Oh My Girl
This girl is an awesome dancer, her moves are always so gracefully sharp and on point but she is severely underrated
She slays with her sharp moves
My favourite dancer in Korea
35
Minzy (2ne1)
Started very young and still great
36 Irene (Red Velvet)
37
Nayeon
She is good in dancing and singing
Nayeon is the best
38
Kwon Nara
Lovely main dancer of hello venus needs you support
39
Jeon So Mi
She is young and very talented
40
SANA
She is a lead dancer in twice
For me she is a great dancer and singer and she deserve to be a main dancer to😘😘😊
41
Yuqi
Yuqi has really that stage Charisma. She changed her personality on stage while dancing
42
Amber f(x)
Watch Amber's dance oriented MV for "Lost at Sea"...Enough said
43
IU
SHE HAS A VERY NICE VOICE AND DANCING SKILL
44
Zinni (Glam)
She is b-girl. Really amazing. Great abs.
45
Jiyeon (Glam)
Damn, that girl can dance.
46 Chanmi (AOA)
47
ZN (Laboum)
He is pretty
48 Jia (Miss A)
49
Joy (Red Velvet)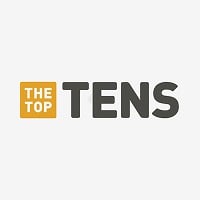 She dance so smooth and sexy at the same time. Also she has a unique charisma.
PSearch List
Related Lists

Best Former Female Dancer

Best Female Dancers In the World

Top 10 Female Dancers Under 30 in 2018

Top 10 Most Beautiful Female Dancers
List Stats
1,000 votes
51 listings
5 years, 176 days old

Top Remixes
1. Kim Hyoyeon
2. Gong Minji
3. Momo (Twice)
Mickeyslays
1. Gong Minji
2. Im Yoona
3. Luna (X)
xinleiyu
Error Reporting
See a factual error in these listings? Report it
here
.