Best Female Perfomances In a Dramatic Movie
The Top Ten
1
Sigourney Weaver - Gorillas in the Mist

2
Kim Basinger - I Dreamed of Africa

3
Sharon Stone - Gloria

4
Michelle Pfeiffer - Dangerous Minds

5
Winona Ryder - Little Women

6
Sandra Bullock - In Love and War

7
Susan Sarandon - Lorenzo's Oil

8
Madonna - Dangerous Game

9
Monica Bellucci - Malena

10
Meg Ryan - When a Man Loves a Woman

The Contenders
11
Kate Winslet - the Reader

12
Sandra Bullock - Hope Floats

One of my all-time favorite acting performances. It is so real and genuine.
13
Diane Lane - Unfaithful

Diane Lane made cheating on your husband believable and heartwrenching! Her shame was felt by all who saw this movie - curlyqgirly
14
Jodie Foster - Nell

15
Jennifer Connelly - A Beautiful Mind

16
Meg Ryan - Proof of Life

17
Sigourney Weaver - Imaginary Heroes

18
Sigourney Weaver - Prayers for Bobby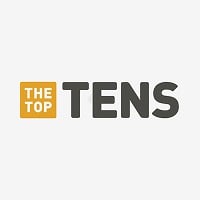 Susan Alexandra "Sigourney" Weaver is an American actress and film producer. Following her film debut as a minor character in Annie Hall, she quickly came to prominence in 1979 with her first lead role as Ellen Ripley in Alien.
19
Sharon Stone - Casino

20
Sharon Stone - Last Dance

21
Demi Moore - The Scarlet Letter

22
Michelle Pfeiffer - Love Field

23
Michelle Pfeiffer - The Deep End of the Ocean

24
Michelle Pfeiffer - White Oleander

25
Diane Lane - Under the Tuscan Sun

26
Jodie Foster - Stealing Home

27
Jodie Foster - The Accused

28
Winona Ryder - Girl, Interrupted

29
Winona Ryder - Autumn in New York

30
Jennifer Lopez - Selena

31
Jennifer Lopez - Bordertown

32
Catherine Zeta-Jones - Death Defying Acts

33
Jennifer Connelly - House of Sand and Fog

34
Robin Tunney - Niagara, Niagara

BAdd New Item