Charice Pempengco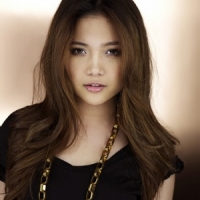 Found on nautiljon.com
Info
Jake Zyrus (born Charmaine Clarice Relucio Pempengco, formerly known by the mononym Charice), is a Filipino singer who rose to popularity through YouTube. He is a transgender man.
Comments
Top
Popular
Newest
I've always watched singing contests in the Philippines since then, so when I watched the Little Big Star where Charice won as a runner-up I was like "that's not right. " I believe she deserve to win to be the grand champion. I knew then that she's going to be big one day. I've followed her appearances and always excited to hear her sing. Her powerful voice and her interpretations of a song are truly amazing that I cannot really see from the other competitors. I don't want to out her opponents, but my point is that she has that quality of a singer and as a performer. She has the passion and vision which you cannot find in this generation especially for young adults who may seem to just take advantage of their fame (starting to act as you know) rather than becoming a good influence on youth. But Charice is one of a kind, a genuine person, who never forgets to look back and knows how to keep her feet on the ground. There's so much to say about Charice, I am a fan and have always been. ...more
She is the best singer by far. She very consistently delivered her songs without any glitches & sings with emotions that touches your very inner core. I have never been moved by any singer until Charice came along. She is beautiful both inside & out & she is very humble who also gives 200% whether she is under the weather or well rested. She is very approachable &
Does not put up any Divaish attitude to anybody. She is well loved by her fans & she loves them back. She is an excellent roll model to young people
Because she is a well rounded young woman who does not have any vices & no
Scandalous shenanigans that you hear about with other young celebrities.
She loves her family very much especially her mother. Her voice is exceptionally versatile because she can sing any genre & it is the beautiful voice I have ever heard in my life. The other so-called singers
Don't hold a candle to her. Slowly, but surely she will rise to the very top because you can not deny her God ...more
Charice truly has such a strong voice that nobody can beat. She is so talented and I am amazed by her vocal strength. Her songs give me hope when I'm down. Charice truly is inspiring. Charice is my idol.
All genre in one singer! I'm in in all genre and listens to a lot of musicians regardless of their looks, advocacies, personal lives, race, and belief but only charice gives me sleepless nights wanting more and more until I notice its time to prepare for work! She is really stealing my time! If a good singer makes a person got addicted to her voice and that's charice. She gave me the strongest dose that I will never overcome. It made me more choosy of whose singer to listen with. She is my new standard of praising a singer that I ended up trimming my list of singers and kept me disappointed to new ones. I cannot consider her voice as seasonal for her voice fits in all generation giving new colors to old songs she is covering that making the original singers proud of though may stir hates to fanatics but joy to the real lovers of music.
At the age of 1 this 2011, she's the only female singer to achieve such huge recognition.. Her Vocal range is Greater than any singer of the same age. She can sing songs of Celine, Whitney, Chaka Khan, Toni braxton, Shania, Mariah carey and many more... She can rap, dance and sing effortlessly.. No any other singer of today's generation can beat her.. She make those legendary singers feel that their songs will now be safe and will continue to be heard by all the people around the world... The life of music world was prolonged by her.. Gives us chills, shivers and makes us cry. A true inspirational singer to all mankind...
First of all, I apologize for my bad English.. Ok, my opinion is many great singers, including some potential here.

But I choose Charice because her talents and her attitude. Teenagers around the world make in as inspiration. I admire her because she is true entertainer who brings a positive influence. My choice of 'packages' such as quality of goods, food poisoning will not occur. Charice was like that. But I'd like to give appreciation and respect for Celine Dion. She has long been a winner for me. And now is turn this sweet girl, Charice!

Best singer of all time! I can prove you this by watching her videos, breath-taking performances, a total package, she can do any genre, she has a powerful and very clear voice, after her performance everyone is blown away and taken off their seats for a standing ovation, leaving those people in awe, that's how I can describe her.
This is a very impressive contest for accomplishments by Charice. I thank you all for presenting Charice as a great world-wide influence in her chosen profession.

Charice is the only singer that I and many other people got addicted to. She gave us chills and made us cry. We play her Youtube videos over and over again. My life seems to be consumed by this young woman. She has caused me to view the talents of other artists. She is truly my inspiration.
CHARICE is a very young international singing sensation and "will be the next international superstar" to quote David Foster himself. And no matter what other people will say CHARICE is still "the most talented girl in the world" (from OPRAH HERSELF), there's no way in saying that she has no special features. She has IT, that's why she is capturing the World's audience right now.. And it's the opinion of the WORLD (or of the majority of people) that matters and not the opinion of a single.
Her powerful voice and command on stage are just a few qualities that this phenom could share. Close your eyes and listen distinctively to her voice. You are like listening to Bose Sound System. Crisp, distinct and a rare voice and style superbly rendered by a petite but magnetic allure to all. If you have a discriminating taste, you don't even have to look at her perform but only listen and it will keep your eyes focused on her as she performs in front of you, live or through recording. One of a kind.
Charice is the best because of her powerful voice, and she has that magnetic ability to keep you listening to her music over and over without getting tired. Some singers you can listen one or two songs in the album, but not Chrice, you just keep on listening to her over and over 24/7. And inspite of her success she remains down to earth. I will continue to pray for her, because she know how to share her success to those who are less fortunate than her. She is a blessing to millions of people. She is an inspiration to young and old alike. I wish she make more movies, and of course more album.
I started crying when I first heard her voice but when I actually saw her singing to reveal a tiny little girl, I just got even more emotional... It's amazing how such a voice could come out from such a small body, her voice is as powerful as whitney houston's, she can sing tricky songs like celine dion and her control is just.. WOW
charice is the most moving singer of this generation... she delivers uncompromising, emotionally-charged performances wherever, whenever... her passion for music sets her apart from the rest... she leaves everything on stage... the people who have seen her live are the luckiest people in the world! - darkangst
She is amazing even without reguard for her age but she is not truly top 5 yet. She most likely will be but not yet. I still get chills listening to Whitney after all this time and when I listen to Charice sing the same songs it just doesnt quite grab me the same way. She will get there...
Hands down, Charice is the best singer! Her voice packs a punch and she's pretty. Her voice is just amazing. The only artist I know that can give people goosebumps and sometimes affect people so much that they cry! I cried myself and I'm a guy who listens to alternative rock? Go figure that out. By the way, did you hear her sing the Star Spangled Banner Dodgers game? I cried there too. What is going on with this girl!? She's awesome.
I am an OZ from Sydney and I first heard Charice in Oprah. Her talents are extra-ordinary special, her voice is soulful and soathing, her presence captivating. She has this unbelievable maturity wisdom as a young person which she demonstrated at age 4 when she unknowingly then taking breadwinner/provider role until then. She is also so forgiving even when actions of others against her/to pull her down are unwarranted. I simply love this girl.

I am so happy that Oprah & David are her godparents because they are two people I so admire & I get inspired by their humility and successes
Charice has the rare ability to cut straight through to your heart and soul with her singing; more so than any other singer I have ever heard. You don't listen to Charice, you experience Charice. If you have heard her, you know what I mean. Absolutely the greatest I have ever heard. She is also an amazing person; the kind of person you would want as your daughter or your best friend. She is very special, indeed.
She's not just "the best female singer of all time" but the best of all time, why? Because she has it all, versatile performer, validated as one of the best by Oprah, David Foster and even Celine Dion herself. So why not vote for her?
Charice is the best singer for me. Her style of singing is very awesome. I think all those highest notes of all the notable songs can be sing by her... All of whitney's song, even from mariah, jennifer holiday, celine dione...look! In most singer, only charice can do a powerful sing that celine do...hmm and besides, charice is just to young compare to those said singers, well she can do more and to make her voice more powerful and best...no, no need for her to do that because I think she already done her best that no one can do what charice can in term of singing...i love you charice...
Her LIVE PERFORMANCE sounds better than her recordings. That's how great she is. She is indeed the MOST TALENTED GIRL IN THE WORLD loved and respected by different races. At a young age, she was able to impress legendary musicians, as such: Andrea B, David F, Celine D and many more. Charice is a young talented girl to TOP, and I guess no one would even dare to come close to her.
She is an amazing talent. It doesn't matter if she's covering a song, whether a classic and difficult song like The Prayer, or vocally challenging Italian song like Adagio or a rock song like Bring me to Life, she always rises to the occasion not only to give justice to the song but rather puts her own spin to the songs and makes it better than the original...
Charice Pempengco is fantastic, compare with Whitney, Celine, Mariah and Beyonce, she can sing amazing and reach high notes. Her voice is d most powerful I've ever heard.
Charice is the best singer for her age, and she will no doubt become one of the greatest singers who ever lived. Her ability to belt out those notes without even the slightest change in voice quality is amazing. And she comes from a disadvantaged background and worked hard for her skill and talent and never gave up. Definitely one of my favorite singers.
She's the best singer in the world... She deserve to be the number one... She has a very powerful voice... She can sings any genre songs and actually I don't really know who is Sarah Brightman...
Thanks God that Charice is a Filipino that the past few years until at this moment she bring honor to d country. She's a total performer, d most talented with such a great personality. Just keep on going Cha. Keep us entertained by your powerful voice and great music. You're an inspiration and a role model. Keep on soaring! Godbless on your career that it will reach infinity. Labyo!
Related Lists
Best Songs Charice Pempengco's Charice