Cyndi Lauper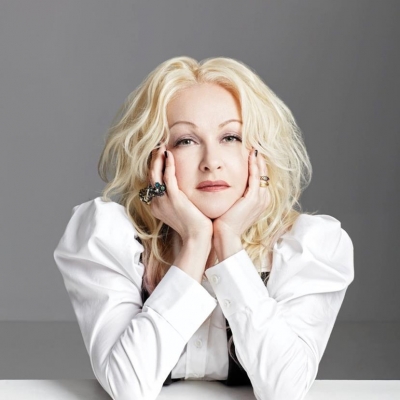 Uploaded by theOpinionatedOne
Comments
Top
Popular
Newest
I would say that she is the best general singer, let alone female singer. Time after Time is my favorite song, which is admittedly a driving force behind my love for her voice, mostly because how she can use it in a way that captures the emotion of the song, which I think is the most important skill a singer to learn.
Cyndi lauper should be in the top 5! She's got a 4 octave vocal range not many singer have. The most versatile female vocalist and the best pop rocker still to date. No artist has been so celebrated and colorful as cyndi lauper.
Aged wines and Cyndi have one thing in common. They keep getting better, sweeter, tastier, lovelier as years pass by. Cyndi is once-in-a-generation artist. A rare gem. She is my favorite singer of all-time!
Great singer, her voice is amazing and sweet. She is not a product created by recorders, she has talent.
Perhaps the most versatile vocalist. Few singers can sing all genres. But Cyndi has proven that she can do all types of music and that's what makes her great.
! How could she be beaten by all of those above? She's definitely better than Selena Gomez and Katy Perry
A true artist who puts real emotion and meaning into all the songs she sings. Very underrated but a serious and brilliant singer. - Yetaxa
Probably the most underrated singer/songwriter, ever. Cyndi has been going for 25 years and just keeps getting better!
Can't believe she's so far behind with this voice. This woman knows how to sing and she can hold a note. Amazing!
A really amazing and talented artist... So underrated... And with one of the most beautiful voices of the pop music...
cyndi rules! shes the best listen to her songs and u will what i am talking about she is just the best
Cyndi lauper is my inspiration to be I am one of the famous singer like her
People just forgot how she's great. But her voice never get old, and still really really great.
She's my everything her voice make me feel better I love you Doll!
She should be in the top ten, she is way better then most of the ones above. If you scroll down, VOTE FOR CYNDI, she's so sweet.
Cyndi Lauper has a unique voice. Her vocal range is unbelievable. She's a raw and a true talent.
Cyndi is awesome. She's got a great voice and an even cooler personality! Cyndi is a true icon!
Yes girls do wanna have fun! Great fun party hit with a brilliant voice to go along with it.
Cyndi Lauper has a beautiful voice and a true personality. She's still rocking and showing off her true colors! I love Cyndi!
This list has left me scratching my head. Cyndi Lauper #56? I'm perplexed.
Top ten for sure ; Joplin,Morrisette,and maybe Pat Benetar (whom also was trained classically when young like Cyndi) are the only ones close in tonal range!
Related Lists
Best Cyndi Lauper Songs
Most Underrated Cyndi Lauper Songs
Best Songs from Cyndi Lauper's She's So Unusual
Best Songs From Cyndi Lauper's True Colors

Best Songs from Cyndi Lauper's At Last