Helen Reddy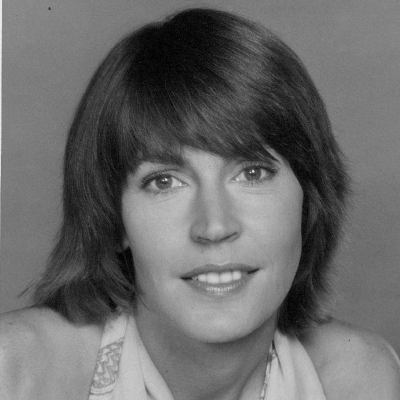 Uploaded by italamer4u
Info
Helen Maxine Lamond Reddy is an Australian singer, actress, and activist. In the 1970s, she enjoyed international success, especially in the United States, where she placed 15 singles in the Top 40 of the Billboard Hot 100. Six made the Top 10.
Comments
Top
Popular
Newest
Helen Reddy has a unique tone and style and acts out a song on stage with her brilliant stage presence. No one sings a love song with more feeling and she never has the need to mime either.
Listen to her range and perfect pitch on "Bluebird".. Listen as her voice becomes one with the orchestra as she sings "Stella by Starlight". Feel the social impact in the emotion she sings on "I am Woman" and "You and Me Against The World". No. 193 "Ain't No way to Treat a Lady" and a perfect singer and artist like Helen Reddy. Listen to her music and let your ears do the voting!
Helen's voice and music remain fresh today. One of her most famous songs "I Am Woman" is still frequently mentioned in news stories when women's issues are the topic. This song is printed in history textbooks used in schools. Though she has been retired for a while she is still making the news!
Nobody else comes close. Perfect pitch, the most amazing breath control of ANY recording artist ever - it's all voice, no gulping of air, you hardly ever hear her breathe, great belt (at least to an E-flat back in the day), and she could and would sing just about any type of song with the same ease and flair. 125?!?!? I don't think so!
What can you say? I mean... If there is someone who can sing a song which become an iconic for women around the world, she is Helen Reddy. She has a very unique voice and style. She also one of the talent when you consider her songs and her performance. If there is someone ask me who do you think is the best female singer of all time, Helen Reddy is the answer.
Helen Reddy co-wrote her empowering anthem "I Am Woman. " Her amazing performance of that same song influenced and inspired millions of people around the world. That was just the beginning of her recording career. Her voice still gives me goose bumps. Thank you Helen Reddy. Your talent and your wisdom continues to enrich my life.
Helen's place in music tends to be forgotten with the passage of time. A shame, really, as she was one of the most prolific and gifted singers of her generation, not to mention the social impact she has had. She has certainly been a huge influence on my life and on many others'.
She has the sweetest voice and emotion behind everything she sings. She sings songs with beautiful instrumentation to accompany her and is dedicated to giving women an independent and professional image. She will never be replaced, and is an inspiration through her music and her life.
I've loved Helen Reddy's voice since the early '70s and still have all her albums which I listen to regularly. I never get tired of listening to her. Pure Voice - Pure Magic. Go on YouTube and have a listen and watch some of her performances from her heyday.
"I Am Woman" earned a Grammy Award for Best Female Pop Vocal Performance; at the awards ceremony, Reddy concluded her acceptance speech by famously thanking God "because She makes everything possible". The success of "I am Woman" made Reddy the first native of Australia to top the US charts and also to win a Grammy.
In 2011, Billboard named Helen the #28 AC artist (#9 among women) of all time.
Helen Reddy is certainly the "Queen of 70s Pop".
Helen Reddy offered her fans and all music listeners an amazing range of vocal skill, and incredible talent in the range of music she sang. Despite her retirement, her music is still a favourite go to and had something to offer everyone.
Helen and her message have been inspirational to so many... But there is more to her as well. She is a consummate artist, a great voice to this day, and she decidedly made her mark on 20th century music. She is of a rare breed: a living legend.
Ravindra Reddy

Halen Reddy is best classic singer. Always she is the best. I am woman song always rocks, she is very beautiful. She was the first Australian to win a Grammy Award and to have three #1 hits in the same year. Her best-selling memoir The Woman I Am
I have been a Helen reddy fan for over 30 years. She is one of the most inspirational singers of our time. She has a voice and heart like no other! Her music has helped so many. Helen should be in the top 10 for her beautiful voice.
She has a voice of an Angle no matter what she sings. Even though she no longer sings. I believe she could sing a telephone book with true grace. She will always be remembered and her music are a part of history.
Very powerful voice, with skill, control, and strength. I was a child growing up to Pete's Dragon and her music was a staple in our house. She is one of the amazing women that set the bar for many others. Although mostly unremembered.
I think it would be safe to say that Helen Reddy very much ruled the 70's. Remember after the Beatles, Capitol records hadn't an artist at the number one position on the charts for a long time until Helen Reddy's "I Am Woman".
She made the mark making all the current female singers have a chance to share their voices. Her voice and lyrics are the face of female singers.
Awesome lady and hugely successful. She needs to be recognized more often and remembered for her accomplishments. For a while, she was the top female vocalist around the world.
Underrated. Under appreciated. For "I Am Woman" alone she should be in Top 40!
She is wise, but it's wisdom born of pain, yes she's paid the price, but look how much WE'VE gained.
Helen is the best singer of our time. A true talent and a wonderful soul! I have listened to her for over 30 years and her voice never gets boring!
Helen has belongs on any list of "the best" because all she has ever done in her career and life is try to let women know, the have worth.
There is no way to explain how lucky we are to be able to have such a wonderful talent for our time. Her voice is pure and strong.
Helen's voice is like a fine wine; it keeps getting better with age. She topped the charts throughout the '70s, and her voice was even stronger and richer when she recorded one of her last compilations, Centerstage. It is a magnificent display of natural and lasting talent.