Nelly Furtado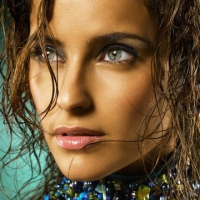 Found on thatgrapejuice.net
Info
Nelly Kim Furtado is a Canadian singer and songwriter. She has sold 20 million albums worldwide and more than 20 million singles, bringing her total sales to over 40 million records around the world.
Comments
Top
Popular
Newest
A versatile, multicultural and eclectic singer with a beautiful face, golden humour and an open heart. The way she changes styles is beyond what most pop singers can execute nowadays, and I deeply wish her to return on top with her next album!

She's unique and the best singer in the whole world forever and ever and ever... There'll never be somebody like her
She IS the best and a real artist.
More words? she is the best.
30 million albums sold and 40 millions records.
A REAL ARTIST! SHE IS THE BEST
I LOVE NELLY FURTADO!
She is so great at helping everyone, she sings perfect. Everyone can find his favorite song by her. She is very open-minded person so she often puts herself in and sings different genres.
Nelly is the best in all points! awesome voice, beautiful, funny,... god she's perfect!
She is the only one that can sing any genre you put in her face! Her voice us SO unique
Nelly D-E-F-I-N-E-S Rythym and Blues, and all-time clasic hip-hop. Go Nells!
One of the most underrated singers in the world today, deserves a lot more!
The best, sexiest, sweetest singer ever! She IS perfect!
nelly furtado song are the best i listen to the all the time
Britney? Laugh out loud, Lady gaga has a better voice than so many other singers, so she has so much talent.
Nelly Is the best person/singer in the world!!!
Lovely voice with unique style of voice.
I'm in love with her voice. she is the best singer I ever know
Lovely sounds come out of her mouth
Yhe best live rocks, Nelly is Fuerte, she is the best, she is sweet, she has a beutiful voice and I voted for London 2012
Related Lists
Best Nelly Furtado Songs
Best Songs From Nelly Furtado's Loose
Best Songs From Nelly Furtado's Whoa, Nelly!
Best Songs From Nelly Furtado's Folklore
Best Songs From Nelly Furtado's Mi Plan