Best Female Singers of All Time
hayreanmarjon
The Contenders: Page 17
321
Nancy Sinatra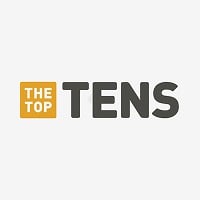 Nancy Sandra Sinatra is an American singer and actress. She is the daughter of Frank Sinatra and is widely known for her 1966 signature hit "These Boots Are Made for Walkin'".
Amazing vocals her boots are gonna walk all over Demi lovato and other such singers
322
Zendaya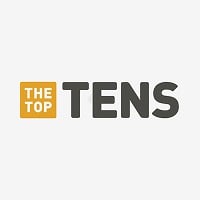 V 1 Comment
323 Gin Wigmore
324
Natalie Maines
Maybe not top ten but one of greatest country singers. Voice like a steel guitar and church bells combined.
325 Mary Black
326
Vera Lynn
My dad says she was the best singer of all time. She lifted the soldiers spirits during WWII. He is disgusted with any list that would have her at 329...and especially any list that would have Madonna so far up the list. And from my viewpoint, whoever put this list together must have never heard "I am Blessed" by Rachael Lampa.
327
K.S.Chitra
She should really be in this list. - srmaneesh
328
Clare Torry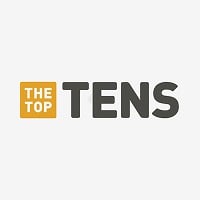 Clare Torry is a British singer best known for performing the wordless vocals on the song "The Great Gig in the Sky" by the group Pink Floyd on their 1973 album The Dark Side of the Moon.
Five words: Great Gig in the Sky. If you haven't listened to it, do.
329
Umm Kulthum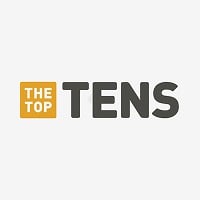 Umm Kulthum was an internationally famous Egyptian singer, songwriter, and film actress active from the 1920s to the 1970s.
330 Julie Driscoll
331 Kimberly Schlapman
332 Shakthisree Gopalan
333
Mackenzie Ziegler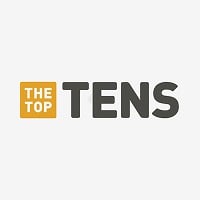 Mackenzie Ziegler is an American dancer, singer, actress and model. She is the younger sister of dancer and actress Maddie Ziegler and is best known for appearing for six years on Lifetime's reality dance show Dance Moms.
Her songs are great! The robotic autotune she uses that makes her sound like an oxidated robot really highlights her talent. And her ability to make hand motions and lipsync on musically totally inspires me Man she is the best. AH WHO AM I KIDDING THIS LIL BIACH can't SING FOR THE LIFE OF IT.
She is an amazing singer,but why is she 112? she should be higher
Oh, it's the robot girl? Yeah, her songs are like so great and very original. They are really meaningful and she HARDLY uses any autotune! Unlike all the other horrible singers!

No, she can't sing even if it would give her oxygen.
334
Vanessa Hudgens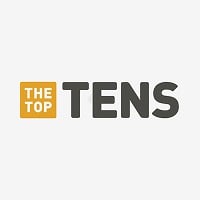 Vanessa Anne Hudgens is an American actress and singer. Hudgens rose to prominence playing Gabriella Montez in the High School Musical series.
Vanessa is amazing I really can't look at this list anymore everyone knows she should be way higher than this she is the best
wow! i love vanessa hudgens her music rocks!!!! vote for vanessa!
she's got the most beutiful voice ever n I love her on hsm - chupachup
How can she be 107! She should be in top 10 I prefer all her work! And shes pretty plus she has good voice then selena gomaz!
V 8 Comments
335
Marilyn McCoo
She has the clearest highest quality voice I have ever heard in my 50 years. She has the perfect combination of a powerful voice yet it is a very beautiful sounding voice. She is just not a superb technical singer. Her voice comes from hear heart. The songs she sings. "one less bell to answer", "love lines angels and rhymes", "if I could reach you" and others no other female vocalist could sing could even come close to singing those songs as well as her! Her voice is magical! Mariln
Mccoo is the best in my book!
Marilyn McCoo and Karen Carpenter are 2 of the best singers of all time they stand out as among the very best no question.
Crystal delivery and supple yet powerful procession: This is the carriage of the most alluring voice in all pop music. There are a number that equal her but with timbres or eccentricities that, however unflawed and minor, make their presentation distinctively unique. Marilyn McCoo, however, simply perfects the vocal as artful Jewelry.
Number 306, are you kidding me? Listen just once to "One Less Bell To Answer", then listen to anything by, say, Shakira, who is ranked in the top 10. One of the 5 best ever, no question.
V 4 Comments
336
Elkie Brooks
Elkie Brooks vocal ability is clear to all those that have good hearing. Still touring and recording, this singer is sounding better than ever. There are so many singers on this list that are a joke. Elkie is the best singer the U. K has ever produced.
Really! Can this list be taken seriously? Elkie Brooks should be way higher. So many other name on this list that really cannot be considered singers. Elkie Brooks has an amazing voice. Whatever she sings is fantastic. So many singers look up to her. She is a true inspiration to other singers. The best female singer the U.K. has ever produced.
Elkie Brooks is the best female singer EVER to come out of the U.K.
Her vocal talents are amazing. Her live concerts are a must. She still recording and touring, sounding better than ever.
She is highly respected in the music world.
Amazing singer...
V 13 Comments
337
Angeline Quinto
The Heir to the throne of the Asia's songbird. She is new to the industry but she's gaining her own mark very FAST. Her album reached Gold status in a month. Give her a few more time and we'll be amaze of what more she can do. Definitely a superstar in the making.
I love her! Her great voice and personality will make her the next biggest star in the Philippines.
Go Angeline... we love you.. and always still humble
V 5 Comments
338
Anastasia Lee
Anastasia Lee is Young but Best Female Singer of All Time!
Superb Singer and Wonderful Performer on stage. Fresh Breath of Air in Classical. A+
BEST FEMALE SINGER OF ALL TIME IS ANASTASIA LEE! ! !
Incredible Personality and Talent
V 1 Comment
339
Connie Francis
The versatility of this amazing singer is unsurpassed.
Should be first lady of Rock and Roll... "Stupid Cupid" "Lipstick on Your Collar" "Who's Sorry Now" from 1957-59.
Let's get Miss Connie Francis Nominated now...
Flourished in major languages and brought rock and roll and pop to Germany, Japan, Italy, Sweden, England and on and on. KUDOS!
Every has a favorite singer and I respect their opinions to feel the way they do. I must chime in here, however, and cast my vote for the ever lovely; talented; and gifted Ms. Francis. She is, in my opinion, the only thing that matters in music whether it be in her hey day, today or as we move forward. I a-b-s-o-l-u-t-e-l-y love this woman....always have and always will. God Bless You Concetta Maria Franconero!!!!!
Connie Francis,has always been respected in Brazil for her great talent, mainlyher ability to sing in forein languages inclding Portuguese.
Besides, no other singer has that much love and respect for her fans as Connie does. We in return, love her to death and are very loyal and supportive.
I do hope that she comes back to Rio soon. We miss her a lot.
- JulioFromRio
Should have been inducted in Rock Hall of Fame the first year!
V 22 Comments
340
Doris Day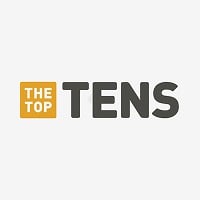 Doris Day, born Doris Mary Ann Kappelhoff (April 3, 1922 or 1924) is a retired American actress and singer, and continuing animal welfare activist.
The dummies think of her only as an actress, failing to realize she started out with the Big Bands... Les Brown and others. That's if they even think of her at all, but this gal was the whole package and she dominated her era like no one has since. Don't believe me... Just look up her awards and chart success. Not only was her voice spot on but her phrasing and song interpretation were impeccable. And to think the likes of Miley Cyrus are considered great singers... No wonder this world is in the shape it is.
One of the greatest singer of the Great American Songbook. Perfect pitch, interpretation, vibrato and a tone clear as bell. Besides, the biggest selling female singer in the 50's. She had the third most-selling album in the 50's (first by a female artist). The greatest!
Doris Day Is The Best Singer In The Whole World. No-ones Voice Will Ever Compare To Hers Because She Has Such A Distinctive And Beautiful Voice. Love You So Much Doris..!
I really fell in love with this woman, she is beautiful, has a wonderful voice and her songs and films will go on and on. She put feeling into her songs, you could listen them all night and picture her on stage. Such a wonderful person.
V 7 Comments
PSearch List
Recommended Lists
Related Lists

Best Female Country Singers of All Time

Best Female Rock Singers of All Time

Most Beautiful Songs from Female Singers of All Time

Top Ten Female Singers With the Best Talent/Voice of All Time

Top 10 Prettiest Female Singers of All Time
List StatsUpdated 25 May 2017
157,000 votes
1,156 listings
11 years, 40 days old

Top Remixes (421)

1. Whitney Houston
2. Mariah Carey
3. Aretha Franklin

b3nP123

1. Whitney Houston
2. Celine Dion
3. Christina Aguilera

holly_v15

1. Mariah Carey
2. Aretha Franklin
3. Patti LaBelle

leojosh
View All 421
Posts
Sierra
best female singers
visitor
Dionne Warwick
visitor
Error Reporting
See a factual error in these listings? Report it
here
.