Best Female Singers of All Time
hayreanmarjon
The Contenders: Page 19
361
Anastasia Lee
Anastasia Lee is Young but Best Female Singer of All Time!
Superb Singer and Wonderful Performer on stage. Fresh Breath of Air in Classical. A+
BEST FEMALE SINGER OF ALL TIME IS ANASTASIA LEE! ! !
Incredible Personality and Talent
V 1 Comment
362
Lyn Paul
So under rated simply got everything.
Class, charisma and an ability to tell the story of a song. Truly unique
Breathtaking in Blood Brothers and Taboo
Rich versatile voice which takes you to
another sphere. Lyn Paul is truly sensational
overlooked, yet still out there singing at the top level.
I love lots of singers from all over the world,
but Lyn Paul is the classiest of them all.
V 206 Comments
363
Elkie Brooks
Elkie Brooks vocal ability is clear to all those that have good hearing. Still touring and recording, this singer is sounding better than ever. There are so many singers on this list that are a joke. Elkie is the best singer the U. K has ever produced.
Really! Can this list be taken seriously? Elkie Brooks should be way higher. So many other name on this list that really cannot be considered singers. Elkie Brooks has an amazing voice. Whatever she sings is fantastic. So many singers look up to her. She is a true inspiration to other singers. The best female singer the U.K. has ever produced.
Elkie Brooks is the best female singer EVER to come out of the U.K.
Her vocal talents are amazing. Her live concerts are a must. She still recording and touring, sounding better than ever.
She is highly respected in the music world.
The UKs finest female singer!
V 16 Comments
364
Marilyn McCoo
She has the clearest highest quality voice I have ever heard in my 50 years. She has the perfect combination of a powerful voice yet it is a very beautiful sounding voice. She is just not a superb technical singer. Her voice comes from hear heart. The songs she sings. "one less bell to answer", "love lines angels and rhymes", "if I could reach you" and others no other female vocalist could sing could even come close to singing those songs as well as her! Her voice is magical! Mariln
Mccoo is the best in my book!
Marilyn McCoo and Karen Carpenter are 2 of the best singers of all time they stand out as among the very best no question.
Crystal delivery and supple yet powerful procession: This is the carriage of the most alluring voice in all pop music. There are a number that equal her but with timbres or eccentricities that, however unflawed and minor, make their presentation distinctively unique. Marilyn McCoo, however, simply perfects the vocal as artful Jewelry.
Number 306, are you kidding me? Listen just once to "One Less Bell To Answer", then listen to anything by, say, Shakira, who is ranked in the top 10. One of the 5 best ever, no question.
V 4 Comments
365
Connie Francis
The versatility of this amazing singer is unsurpassed.
Should be first lady of Rock and Roll... "Stupid Cupid" "Lipstick on Your Collar" "Who's Sorry Now" from 1957-59.
Let's get Miss Connie Francis Nominated now...
Flourished in major languages and brought rock and roll and pop to Germany, Japan, Italy, Sweden, England and on and on. KUDOS!
Every has a favorite singer and I respect their opinions to feel the way they do. I must chime in here, however, and cast my vote for the ever lovely; talented; and gifted Ms. Francis. She is, in my opinion, the only thing that matters in music whether it be in her hey day, today or as we move forward. I a-b-s-o-l-u-t-e-l-y love this woman....always have and always will. God Bless You Concetta Maria Franconero!!!!!
Connie Francis,has always been respected in Brazil for her great talent, mainlyher ability to sing in forein languages inclding Portuguese.
Besides, no other singer has that much love and respect for her fans as Connie does. We in return, love her to death and are very loyal and supportive.
I do hope that she comes back to Rio soon. We miss her a lot.
- JulioFromRio
Should have been inducted in Rock Hall of Fame the first year!
V 22 Comments
366
Cascada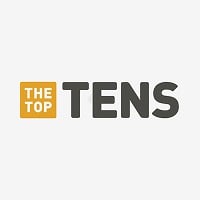 Cascada is a German dance music act founded in 2004 by singer Natalie Horler, DJ Manian and DJ Yanou.
She's amazing, she is the queen of dance, I'm addicted to her songs. Her version of Last Christmas is the best you can find
Good singer... It's not that easy singing songs that fast!
She's also bilingual!
367
Ziana Zain
She is the best singer not only Malaysia but also Asia. she is the true Asia, s Pop Queen.. Nobody can beat her. - puteriselasih
she has proven it, her and mika nakashima are my favorites - ronluna
Her performances in her unplugged live concert was amazing... just blown my mind away... her energy to sang high pitch songs just unbelievable... and for almost 2 hours concert.. hm deserved to be in top 20
I think she is 1 of the best female singer in Malaysia. The high pitch just blown me away
She is a beautiful single too.
Th
V 7 Comments
368
Iryna Bilyk
Iryna is amazing! Such as her country. God bless Ukraine! - Alexandr
369
Aria Tesolin
Up and coming singer, that has such a very powerful voice. She's already deserves to be on this list, and she's only just getting started!
The most amazing and beautiful voice I have every heard! HANDS DOWN THE BEST SUCH CLASS!
V 1 Comment
370
Tammy Wynette
Tammy was the "First Lady of Country Music" because she was the first woman singer to sell a million copies of an album. She actually sold more than five million copies of Stand By Your Man! She was also known as the heroin of heartbreak because of her troubled life and that little tear drop in her voice.
Tammy is so unique among female country singers... what a sweet voice! when I listen to her singing "stand by your man" it always brings back memories of more innocent times.
Tammy had a great sound and at a concert I attended stayed after show to sign autograph photos, one of the greatest in country music.
can never forget the legends.
371
Nina
Nina is the one and only Soul Siren of the Philippines as well as of Asia. When you say versatile its Nina. Very talented diva. She can sing any genres add to it she can also dance as gracefully as you can imagine.
Nina seems to be one of the greatest vocal not only in the Philipiines but in Asia... She can easily do the whistle note and hits the high chest notes.. She's so wonderful and beautiful inside and out... So open the gates The SOUL SIREN IS COMING...
No One does it like the Asia's diamond soul siren, And the First to reach a Diamond award in record album sales in the Philippines.
She's not only the Asia's soulsiren but the only filipino female recording artist to be reach a DIAMOND record award (10x platinum) for her album NINA Live.
V 1 Comment
372
Mika Nakashima
I heard many people who said that she is skinny and what's the matter with that. she is beautiful and have an amazing voice. - ronluna
beautiful singer and voice, one of the greatest singers in japan in terms of pop, rock - ronluna
373
Ruslana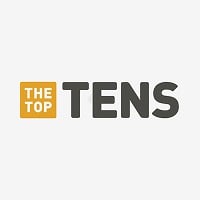 Powerful and exotic voice. Beautiful and exciting songs. She is the Ukranian pop diva that is Ruslana.
The most amazing singer in the world. She is a diva indeed! She rocks the stage and the audience never want to let her leave the stage after she sings! She has an unique style in her songs based on some ancient rhythm from the Carpathian Mountains. She is definitely one of the best singers in the world!
Powerful voice which can destroy mountains - Alexandr
374
Giorgia Fumanti
I saw her live, she serenaded me, and fell in love. The most beautiful, powerful and well controlled voice by far. Buy her CD, you won't regret it... I had to. The only others even close are Celine Dion and Sara Brightman. All the women ranked above her don't have the whole package. Take for examples, Sarah McLachlan: Sweet voice but not very powerful or as well controlled. Christina Aguillera: Powerful and well controlled, but not as sweet. Don't get me wrong, I love these ladies too, especially because they have amazing song writing abilities too, but pure singing, they can't compare with my lovely, the one, the only Giorgia Fumanti.
Giorgia Fumanti is certainly one of the most amazing singers I have ever heard. I saw her perform at the Royal Albert Hall and her voice touched all. Gor her Cd From My Heart at the time, simple fantastic and her new one just released Elysium even better.
Her new Cd "From My Heart" is amazing showing off her immense talents and singing from Her Heart with such passion and love. I have seen her in Concert, too, and think she will soon be known to everybody as one of the greatest singers of all time. - Penguin
I saw her for the first time at the Hampton Court Festival... Was blown away. Ordered her album From My Heart and it is a gem... Just ordered her new CD Elysium... Even stronger... I am surprised that I had never heard of her before... She is also stunningly beautiful and classy...
V 11 Comments
375
Najwa Karam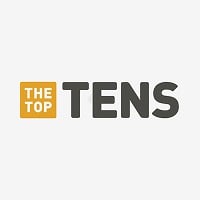 Najwa Karam is a Lebanese multi-Platinum singer, songwriter, and fashion icon. Najwa, widely known for her vocal powerhouse talents, gained an international audience for her distinct blend of traditional Lebanese music and contemporary sounds, and contributed to the spread of the Lebanese dialect in ...read more.
Najwa you are amazing I would like to see some more arabic singers on this list
She's the best Arabic vocalist. She has more than 3 octaves
Najwa you are the top of the tops
She's the best singer ever! ❤
V 5 Comments
376
Sertab Erener
The top Turkish female singer in this list, she should climb the ranks as of her high performance
You must listen her. She takes you from yourself with good-voice...
She is the best singer and she represented her country(Turkey) in eurıvission Turkey won. She rocks and so does Turkey
377
Susan Boyle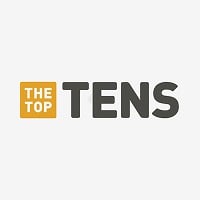 Susan Magdalane Boyle is a Scottish singer who came to international attention when she appeared as a contestant on the TV programme Britain's Got Talent on 11 April 2009, singing "I Dreamed a Dream" from Les Misérables.
Obviously, these polls aren't highly visible to the world of Adult Contemporary music fans. Susan Boyle is in the news every year as the most amazing voice. Her power is well known from her audition on through four top albums with #5 on the way. Her recent tour has sell-out crowds at every stop on their feet and amazed at that voice and personality.
Having just heard Susan Boyle in concert in Dundee and twice in Glasgow, I have no hesitation is saying that Susan Boyle is for me the best singer in the world. The purity and power of her voice are incredible and consistent throughout a 2-hour 24-song set.
A gifted talent. I first heard her in the song "I Dreamed a Dream". I loved her voice when I heard the "Cry Me a River" (first edition). I think "Return" from her latest album "Someone to Watch Over Me" is one of the best for her skills.
It was great to watch her on Come in Second Place on British Has Got Talent!
V 2 Comments
378
Natalia Oreiro
she's so beautiful. her voice so good and so amazing. she need to be in higher levels.
V 1 Comment
379
Donna Fargo
I can't believe Donna is at #130 on this list. Donna was extremely popular throughout the 70's and 80's and charted some of the biggest crossover songs. I can remember "The Happiest Girl in the Whole USA" and "Funny Face" playing every 10 minutes on the radio! As I would change stations, their she was! She also went on to place several more songs on the charts and despite her battling M.S. for nearly 30 years, she still is going strong with writing books and greeting cards and recently released a new song called "We Can Do Better in America"... A song that really speaks the truth about what's going on in our world. Donna is a legendary artist who has filled our hearts with song and music that will last forever.
Donna Fargo captured million of fans in the 70's and 80's with her heartfelt country tunes. Donna was one of the few country singers to crossover to pop, which she did in a big way. Donna Fargo also brought youth to country music in the 70's.
First woman in country music to have 2 million selling singles in a row
380
Rossa
Rossa has amazing voice and her songs always become hits
You must vote Rossa, she's the best singer in Asian
Her voice is tunable very very very and very much!
I vote rossa because rossa is the best voice
V 3 Comments
PSearch List
Recommended Lists
Related Lists

Best Female Country Singers of All Time

Best Female Rock Singers of All Time

Most Beautiful Songs from Female Singers of All Time

Top Ten Female Singers With the Best Talent/Voice of All Time

Top 10 Prettiest Female Singers of All Time
List StatsUpdated 25 Sep 2017
162,000 votes
1,165 listings
11 years, 163 days old

Top Remixes (432)

1. Whitney Houston
2. Mariah Carey
3. Amy Lee

DCfnaf

1. Whitney Houston
2. Mariah Carey
3. Aretha Franklin

b3nP123

1. Whitney Houston
2. Celine Dion
3. Christina Aguilera

holly_v15
View All 432
Posts
Sierra
best female singers
visitor
Dionne Warwick
visitor
Error Reporting
See a factual error in these listings? Report it
here
.