Sarah Brightman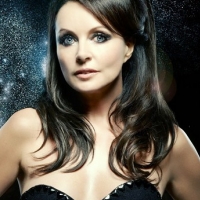 Found on i.telegraph.co.uk
Comments
Top
Popular
Newest
I really am not an avid opera fan, but she puts a spin on what we call "average opera". She has modernised opera like no other artist. Also her vocal range is much greater than all the other artists. Even though she is not a big name in the United States, she is highly respected in the music industry. She does not use annoying amounts of auto tune. Not only that but she is an inspiring artist to youngsters like Jackie Evancho. Her live performances is truly a once in a life time expiranc. She has talent that cannot compare to anyone on this list. Most importantly her humble and kind nature seperates her from everyone on this list.
I'm a fairly recent convert but I can fully understand why she's leading the field in the number one position. Although I admire many of the other singers on this list, Sarah Brightman is an absolutely magical singer and performer. I note that she's deservedly even further ahead of the field in the list of "Best Female Singers in Concert". Regrettably I haven't yet seen her in concert, but the videos on You Tube speak for themselves.
After seen her role as Blind Mag in Repo! The Genetic Opera, I then looked at her other musical works and then fell in love with it

I think of you are going see if you'll like her voice take the time to listen to the songs on the Repo! The Genetic Opera soundtrack

In closing "Chase the morning, Yield for nothing"
For sheer versatility, musical range and mesmerising talent, Sarah certainly beats soul songstress Whitney Houston (who can be a bit 'shouty' when she overreaches herself). What marks Sarah out as the greatest is that she isn't a 'one-trick pony'. Sarah has about half a dozen different voices, ranging from plaintive, folky pop/girly voice, through the voice of Enigma and Kate Bush sound-alike, through to grand opera soprano. All of her albums and concerts are different in style from each other - spend a bit of time on you tube and you'll see what I mean.
Even the greatest names of the opera didn't accomlished that level of perfection in music and performance like Sarah. She matched unmatchable; pop and opera and made it sounds like never before.
Sarah is the goddess in deed! Nobody is going to take away her throne!
Jealous losers can only dream about it.
Stay away from her and take your silly idols with you!
SARAH IS THE FIRST THE BEST AND THE ONLY!
No one in a world can make you so calm and serene with his voice like Sarah!
Her power of voice is celestial, unique and unrepeatable!
Others are only humans with the great voice, but SARAH IS THE GODDESS WITH THE GREAT VOICE!
Nothing in a world can't take away her crown! SARAH FOREVER AND ON!
I think that there is no other like her, no one can compare but her music is truly inspirational!
If my mother haven't pushed me to listen to one of her songs, I would've missed a lot.
She really has a great talent.
Enchanting Voice puts me in heaven every time I hear Sarah sing. I have just discovered her and can't believe I did not know her until this past year. A blessing as I get to hear her music from the beginning to now as if it is all new. Sarah Brightman is the best female voice I have ever heard.
I could write all the best forever and ever about Sarah, but the problem is, that words can describe how divine she is! So, all the other ladies- you are free to keep your ridiculous tituls of a "queens" and "divas", because no matter how big commercial you make for your self, Sarah is always going to be beyond all of you!
SARAH BRIGHTMAN IS THE EMPRESS!
SHE IS THE ONE AND ONLY DIVA IN A WHOLE WORLD!
ALL THE OTHERS ARE JUST A SHADOWS OF HER IMAGE AND PATHETIC ATTEMPTS TO REACH HER LEVEL!
PERIOD!
P. S There is a lot of set up votings in this site! If sarah doesn't win, it means that voting is set up!
72 PLATINUM RECORDS SPEAKS FOR ITS SELF! SARAH BRIGHTMAN NEEDS NO VOTING!

Voting exists for losers to set them up for them selves (like Tarja Turunen, who vote for her self with her husband, because people like her doesn't have a zero chance to beat the legends like Sarah)
Sorry, I love every single one of the top 10, but Sarah Brightman has hit notes I've never heard any of the others hit. She is awesome.. Beautiful voice. I've never listened to another singer that legit made me cry even during a happy song. Love love love her voice, and she is a beautiful woman on top of it. Inside & Out, one of the best we will ever hear.
Sarah Brightman is a Diva and the All time Best Selling Soprano she was the original christine for Phantom of the Opera. Her Voice is untouchable! What Her voice has reached in her genre's is unbelievable only something one could dream of she brought opera back from the shadows!
The harmonious and spectacular voice of this musical queen is so immense that it makes you feel, to live its interpretations as if you were living them and that is to be truely GREAT nobody as SARAH nobody as it simply is the best voice of the world and all the times one authenticates DIVA a true musical Jewel this beautiful GODDESS of the best musica of the world, totally a celestial Angel.
Sarah Brightman is very talented although she's passed her age. Her voice is magnificent, clear and high. She's an opera queen of all time. She is beautiful and also a good looking lady. No one can ever sing the way she does and I bet y'all that she'll always gonna stand first among all singers in the whole entire world. I love her and wish her all the best and long live. Thanks for reading.
The best soprano after Maria Callas.
Voice like a summer breeze, not like a vacuum cleaner (like Tarja Turunen who thinks that screaming means power of performance, but actually sounds like a donkey)
SARAH WILL REMAIN THE SOPRANO EMPRESS TILL THE REST OF TIME!
Actually, there is no need to exaggerate about her talent, which is anyway impossible to measure. In what way you can only come to the conclusion is that you just need listen to her songs and that is probably I think is the way discovering the harmony in deep heart!
Sarah is unreachable and unrepeatable!
She is the best in opera-crossover, in unique performance, in style, in attitude...
SARAH IS THE ONLY DIVA!
There is not such a phenomenon in music, and there will never be. Especialy not like Sarah. Never!
Before I fell head over heels in love with her, I had heard of her, but had never really actually listened to her properly. Now, as her rendition of 'Pie Jesu' plays in the stereo, I cannot even begin to fathom how much she has inspired me to do what I love. I first heard her on the 'Cats' Original London Cast Recording, and I was absolutely entranced by her ethereal and mesmerising voice. Seriously, look it up- at the beginning of 'Memory', her rendition of the 'Daylight' segment honestly makes me want to cry. It is just so beautiful. She has done many other covers of musical theatre songs, especially Andrew Lloyd Webber. The most lively powerful voice that I have ever heard. Everything that I could ever aspire to.
Most unique lady ever. Sarah and maria Callas are like a two swans of music; black and white:)
The others are just a bunch of pigeons... Gray and invisible...
Not even close to them and their glorious influence in music.
The biggest selling soprano in the world of all time says it all! Sarah Brightman is incredible, the amount of genres she has performed, different styles she has sung. I know of no one else out there that's like Sarah Brightman.
Sarah Brightman is the greatest female singer all the time and she is the number one. Her voice is angelic and melodramatic, no other singer can cheat her skill and ability in singing. She is also the best selling soprano all the time! - ilambrightman
Sarah's voice is so beautiful that if you hear it you would fall in love with her music. Also she is not only a superstar she is also very beautiful. She is the best and most BEAUTIFUL women in the whole universe
Opera, pop, jazz, world, Sarah is the most adaptable singer of our time. No one has her range (not even Mariah Carey), her tone (not even Streisand) and her interpretative ability (not Ella). Hers is a voice for the ages.
It's Wonderful, has an angelic voice, I love her, I fell in love with his voice, I fell in love with talent, I fell in love with her look angelic and innocent, Sarah is the best of all time ... Sarah I LOVE YOU - JManu