Sheryn Regis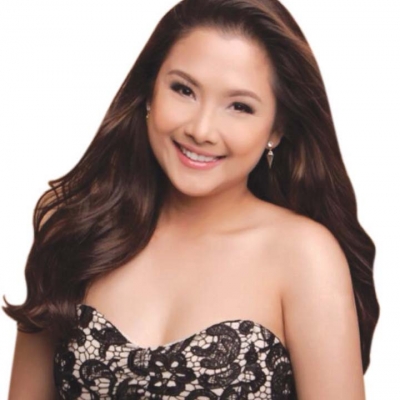 Found on mb.com.ph
Comments
Top
Popular
Newest
Sheryn Regis is a very powerful crystal voice in asia and the ultimate young performer of all time I think she is not ordinary performer but all in the history music in the world's music
she is agreat voice no one can be replaced her title as an asia's crystal voice. Go sheryn!!! i love you
and have more power to you

I am sheryn's number 1 fan! I love how she can move mountains of emotions just by singing. every performance she does she pours out her heart & soul. keep it up for we, your fans, are always here to support you. until eternity lost track of time, you can count that we sherinians will stand on solid ground...
sheryn regis has the voice everybody will be amazed. some are only denial to appreciate sheryn because she is a bisaya. sheryn is not as popular as the other girls but sheryn's voice makes her the best. clear, crystal-like, fit to sing for ibong adarna, SHERYN is asia's songbird with a crystal voice.
Sheryn is well-remembered as the consistent top scorer of Star in a Million, where she eventually ended up as runner-up to Erik Santos in January 2004.

Sheryn brought hit tracks such as "Come In Out of the Rain," "Maybe," "What I Do Best," and "Ang Pag-ibig Kong Ito."
for me sheryn regis is the best singer in the philippines can offer, with her power busting voice with an ease, no one can belt a song the way she is, great diction,crystal voice,versatile singer, voice originality and off very cute and beauty..
I vote her because she have a great voice I ever heard. She have her originality the way she perfume an shes my idol. I'm proud TO HER WILL BELONG FR ONE OF THE TOP SINGER IN ALL TIME. SHE HAVE A NATURAL VOICE THE WAY HER VOICE IN HIGHER TONE. - sap
Sheryn is one of the great singer i ever heard in this country, compare to (regine) sheryn have a pwerful voice and highest note than (regine),regine as i have noticed she is always yelling or shouting while singing. - shiverer
she is small but terrible!! she can belt out high notes w/ ease as in you can see thru her face the she is not having a hard time reaching high notes because she can sing while smiling!!! luv her so much, she's the best!!!
Yes I do agree that Sheryn is an ultimate performer and belter and I know that her voice is crystal clear.I idolize her because she is great, optimistic to her singing career so keep it up!
Small but terrible...I don't know where she gets her voice she belts very flawless and superb!...She stands 4'11 but every time that she perform she looks like 7 feet tall. Hurray!
sheryn!!! the crystal voice of asia, the shining diva!!! and the power belter!!! she has a voice like a crystal, flair of a diva and power of a true belter!!! more belting years sheryn regis!!!
she has the vocal prowess ..... shes diffrent from the song bird but she can do the vocal dynamics of regine...
this woman made me proud to be FILIPINO! she always give a breath taking performaces! the best I love this diva! you desserve to be

THE CRYSTAL VOICE OF ASIA! - lostsoul1524
I just love Sheryn for being a total performer....She can sing very well....
im so glad that ur always keeping up you worrk. Better from the other days of your career. Wish you all the luck and godbless!!!
Sheryn regis has a brilliant voice! A voice that even when you sleep, it keeps on playing in your mind.. - crystalvoiceSR
shes one of the finest singer of her generation she can beat international singer shes a girl with a golden voice
her voice is very clear even during belting those very high notes.. - crystalvoiceSR
The BELTER, The Crystal Voice of Asia...unbreakable...Superb!
she always hit her notes effortless. This lady is really a great singer and performer.
sheryn... original voice not like the others copy cat
sheryn is simply amazing.. she hits note effortless go sheryn idol.. - jeffrey
Very effortless when singing high notes song

One OF A KIND...
Sheryn! she will always reign!
NO ONE CAN BEAT SHERYN THE ONLY CRYSTAL VOICE IN Asia