Best Female Track and Field Athletes
IceCream
The Top Ten
1
Florence Griffith Joyner
Florence Griffith Joyner (also known as Flo-Jo) is one of the best female athletes.

Her records on 100m and 200m were not broken over 20 years.

She won silver medal on Olympic games in Los Angeles 1984. , and three gold and one silver on Olympic games in Seoul 1988.

She also won gold and silver medal on World championship in Rome 1987. - IceCream
I love her I want to be just like her
I'm going to be just like you
Great Runner!
V 5 Comments
2
Allyson Felix
The most successful female sprinter ever, look for her medal collection since Debrecen 2001 100m, 200m, 400m
The best athlete ever, no question about it!
Undoubtedly she's the most decorated female Track & Field Athlete EVER!
She is a great athlete, I agree.
V 5 Comments
3
Wilma Glodean Rudolph
An American athlete won three gold medals on Olympic games in Rome 1960. in 100m, 200m, and 4 x 100m relay.

Also won Bronze medal in 4 x 100m relay on Olympic games in Melbourne 1956.

As a child, Rudolph (the 17th of 21 children) was afflicted with polio, scarlet fever and double pneumonia and grew up wearing a brace on her right leg. To her doctor's shock, she removed the brace and walked unassisted at age nine. - IceCream
It must have been hard in school it getting mad fun of but I mean look at u now the people that fun of u are probably sorry they did that to u but u are a very good person to look up to and I hope u get the letter I send
She is my inspiration so when I become a adult am going to be a track star like Wilma she great.
You are my one and only wilma
V 4 Comments
4
Jackie Joyner-Kersee
Jackie Joyner-Kersee is one of the best Hepthatlon and Long Jumper of all time.
On Olympics games she won three golds, one silver, and two bronzes.

She also won four golds on World Chapionships, and one gold on Pan American games. - IceCream
Jackie Joyner-Kersee is my inspiration
5
Francina Koen
A Dutch athlete best known for winning 4 golds on Olympic games in London 1948.
She also won five golds, one sliver and two bronzes on European championships - IceCream
WW2 ended her chance to set the record for medals that would have never been approached. Still, she is the GREATEST!
In 1948 she was only allowed to compete in 4 events, but probably would have won 2 more. She participated in the 1936 Olympics as 18 year old, and came to be the best female athlete shortly after that, but no Olympics were held in 1940 and 1944. She set world records in 100 m, 80 m hurdles, high jump, long jump, 4 x 100 m, 4 x 200 m. She held 6 world records at one time. So, she could have won 6 events at 3 olympics, if she would have been given the chance. She has to be the best female track and field star ever!
6
Jessica Ennis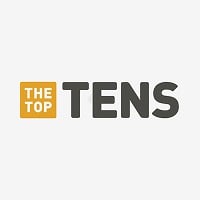 You are the best
OKAY
7
Marion Lois Jones-Thompson
An American (and also Belizean) athlete, competed on 100m, 200m,4 x 100m Relay, 4 x 400m relay and long jump.

She won 3 gold and one bronze medals on World Championships.

She was disqualified from Olympic games in Edmonton 2000. because of using drugs - IceCream
She us the reason I am still training for track today she is nu inspiration I can't wait to meet her oneday
8
Mary Teresa Decker Slaney
An American athlete, competed in 800m, 1000m, 880 yards 1500m, a mile and 3000m.

Set 36 U. S. records, and 17 world records.
She won gold medals on 1500m and 3000m on World championship in Helsinki, 1983.

She also won a gold medal on 1500m on Pan american games. - IceCream
9 Yelena Isinbayeva
10
Mildred Ella
An American athlete, won gold medal in 80m hurdles, gold medal in javelin throw and silver medal in high jump on Olympic games 1932.
Also she won 31 LPGA titles, and many achievements. - IceCream
The Contenders
11 Carmelita Jeter
12
Wyomia Tyus
An American athlete, was first to win gold medals in 100m on back-to-back Olympic games.
She won two gold medals on Olympic games in Mexico City 1968, and gold and solver medal on Olympic games in Tokyo 1964.

Also won a gold medals on Pan American games. - IceCream
13
Wilma Rudolph
WILMA IS THE BEST! She is such a great influence to any newcomer or long time competitor in track. She has an amazing story, and the fastest girl I can think of! I just love Wilma. What an inspiring woman. what you if you don't like her. So yeah.
14
Gail Devers
All time great
15 Marita Koch
16 Sanya Richards-Ross
17 Jarmila Kratochvilova
18 Sandra Perkovic
19
Hassiba Boulmerka
An Algerian athlete, competed on 800m and 1500m.

She became first Algerian athlete to win an Olympic title. She won it 1992. in Barcelona on 1500m.

Also she won two gold and one bronze medals on World championships, and three gold medals on Mediterranean games. - IceCream
V 1 Comment
20
Alice Marie Coachman
An American athlete.

She is the first African-American (black) woman who won an Olympic GOLD medal.

She won it in high jump in London 1948. On that games she was also the only American woman who won a gold medal. - IceCream
21 Irena Szewinska
22 Genzebe dibaba
23
Iolanda Balaș
The Romanian high jumper won two gold Olympic medals, broke 14 times the world record and had 150 consecutive winning appearences.
24
Evelyn Ashford
You have the never to place Evelyn Ashford 19th? Flo Jo number 1? This list is a complete joke.
Evelyn Ashord #24? This list is a total joke.
25
Selena Buchel
Europe beautiful athlete in track and field
26 Fanny Blankers-Koen
27
Carolina Klüft
Best hepthatlon woman ever. Much better ThanJessica ennis. She has won everything
28
Maria Mutola
Best 800m female athlete ever. 20 gold medals in the distance in various indoor and outdoor competitions.
29 Merlene Ottey
30 Ilona Slupianek
31
Stefka Konstadinova
World recordholder in high jump for decades.
32 Ulrike Meyfarth
33
Jesse Owens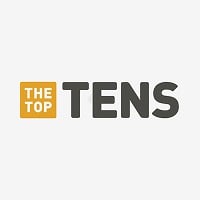 BAdd New Item
Recommended Lists
Related Lists
Best Track and Field Events

Best Track and Field Nations at the Olympic Games

Best Track and Field Nations at the Pan Am Games
Hardest Track and Field Running Events
List Stats
300 votes
33 listings
7 years, 242 days old

Error Reporting
See a factual error in these listings? Report it
here
.