Top 10 Fictional Characters Named Jack
The Top Ten
1
Jack Sparrow (Pirates of the Caribbean Series)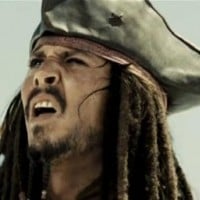 Captain Jack Sparrow, played by Johnny Depp, is a fictional character and the main protagonist in the Pirates of the Caribbean film series. He is a pirate in the film series.
2
Jack Skellington (A Nightmare Before Christmas)

3
Jack Torrance (The Shining)

John Daniel Edward "Jack" Torrance is the main antagonist of Stephen King's horror novel The Shining.
4
Jack Frost (Rise of the Guardians)

5
Handsome Jack (Borderlands 2)

Handsome Jack is the main antagonist of both Borderlands 2 and Tales from the Borderlands and the deuteragonist of Borderlands: The Pre-Sequel.
6
Jack Napier (Joker)

7
Jack Marston (Red Dead Redemption)

8
Jack Baker (Resident Evil 7: Biohazard)

9
Mad Jack (Donkey Kong 64)

10
Jack Krauser (Resident Evil 4)

The Contenders
11
Jack Dawson (Titanic)

12
Jack-Jack Parr (The Incredibles)

13 Jack Carter (Eureka)
14
Jak (Jak & Daxter)

15
Samurai Jack (Samurai Jack)

"Jack" (also known as Samurai Jack or simply The Samurai) is the alias taken by a Japanese warrior (with an unknown birth name) who acts as the titular protagonist of the cartoon Samurai Jack. Throughout the series, he is voiced by Phil LaMarr.
16 Jack (Jack and The Cuckoo-Clock Heart)
17 Jack (Identity V)
18 Jack the Ripper (Fate/Grand Order)
19
Laughing Jack (Creepypasta)

20
Eyeless Jack (Creepypasta)

21 Jack Powell (Jack)
BAdd New Item