Top 10 Fictional Characters With the Most Ridiculous Concepts
xandermartin98
The Top Ten
1
Sonic and Pikachu smashed together into a single entity (Sonichu, Chris Chan Comics)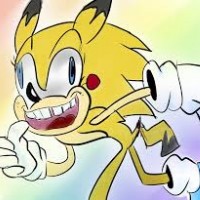 Dear god. This is the spawn of Satan. - MattAffterburner
This is a good reason to hate the sonic fanbase.
I don't know what is more cringe worthy: that ugly fan art of Sonic merged with Pikachu or the Shadow x Shrek shipping. This is another reason I hate the Sonic fan base! - ModernSpongeBobSucks
2
An anthropomorphic pencil that makes boner jokes nonstop (Woody, Wild Woody)
Oh God. - MattAffterburner
Why? - AliciaMae
3
A superpowered Japanese demon boy who has a blonde emo haircut to hide the fact that his father is living inside his left eye socket as an anthro-eyeball-spirit-creature (Kitaro, Gegege no Kitaro)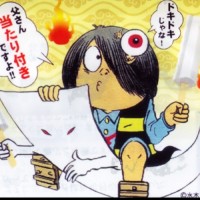 4
An anthropomorphic blue condom (Uminin, Cho Aniki)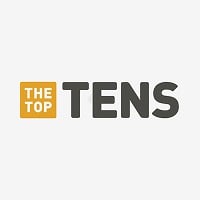 5 A rock (Rock Wizard, SMG4)
6
A man obsessed with kites (Kite Man, Batman)
So... Who really cares if anyone is obsessed with kites.
7 A superhero with the powers of breaststroke and fish-calling (Aquaman, Aquaman)
8 A boy who is so fat that it allows him to bounce like a giant obese ball of pure fat (Bouncing Boy, Bouncing Boy)
9
A buck-naked man ripped straight out of the first chapter of the Bible, sitting in a half-moon-shaped hovercraft and firing lasers from his penis (Adam, Cho Aniki)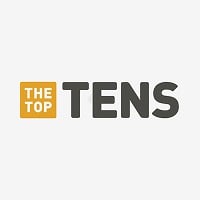 10
An anthropomorphic toaster (Balrog, Cave Story)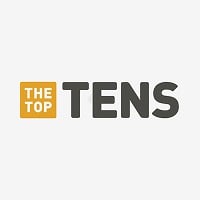 The Contenders
11
Minions and MLP Ponies smashed together into a single entity (Minion Ponies, Deviantart)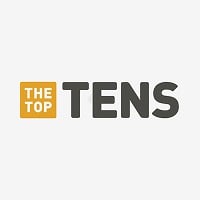 I want a different picture! - Neonco31
12 A talking fish with a bizarrely mutated human face whose name sounds like the word "semen" (Seaman, Seaman)
13 An anthropomorphic cat who is a wannabe Zorro (Puss-In-Boots, Shrek)
14 A stereotypically Texan squirrel woman wearing an astronaut suit and living underwater (Sandy Cheeks, Spongebob Squarepants)
15 A whiny Chris Thorndyke look-a-like who wields a giant key as a sword (Sora, Kingdom Hearts)
16 A Rule 63 goth loli version of Thor sans the lightning powers with the hair of the mascot of Wendy's who was created by an ancient book (Vita, Magical Girl Lyrical Nanoha)
17 A straight-up Wario ripoff of Luigi (Waluigi, Mario Tennis)
18 A 35-year-old man who dresses as a fairy and acts like a little kid (Tingle, Majora's Mask)
19 A man obsessed with calendars (Calendar Man, Batman)
20 A rejected Disney villain thrown into a Disney game just for fun (Ignatius Mortimer Meen, I.M. Meen)
21 A stupid Goku look-alike whose sole purpose in life is mainly to cut the tails off of the giant apes (Yamcha, Dragon Ball Z)
22 A filthy hobo who has never bathed before in his entire life and uses his sheer disgusting stench to knock out his opponents (Bacterian, Dragon Ball)
23
A talking redneck earthworm in the collar of a sentient, anthropomorphic cyber-space-suit (Jim, Earthworm Jim)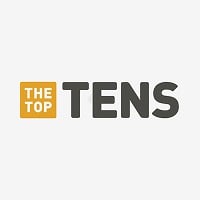 24
A character literally designed as pure fanservice (Quiet, Metal Gear Solid V)
It works! - EliHbk
25 Tom Green as himself (Gord, Freddy Got Fingered)
26 A cyborg ninja who speaks in haiku (Zer0, Borderlands 2)
27
An anthropomorphic slice of cheese that does nothing but ramble incessantly about how it is the best character on its entire show (The Cheese, Wacky Delly)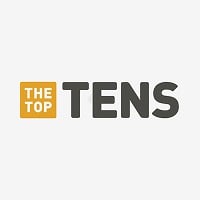 28 A person who is so much of a nerd loser that he actually has his own castle dedicated to it (Francis, Super Paper Mario)
29 A frickin' blue mushroom (Ma Pignon, Cave Story)
30 A man who claims to be the best fighter in the world yet wears pink and gets his ass handed to him by Ryu and Ken on a daily basis (Dan Hibiki, Street Fighter)
31 A man whose body is covered in motion-capture balls (Mokap, Mortal Kombat)
32 A black guy who swears so much that he might as well have been voiced by Samuel Jackson (Isaac Washington, House Of The Dead: Overkill)
33 Oprah's vagina (Oprah's Minge, South Park)
34 A talking towel that does nothing but get high 24/7 (Towelie, South Park)
35
A poorly-animated Osama Bin Laden (Gwonam, Link: The Faces Of Evil)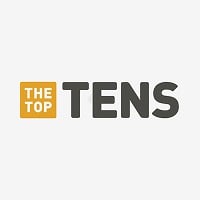 36 A big, fat cat with Down Syndrome (Big The Cat, Sonic Adventure)
37 A man who is literally begging to be shot in the face (Face McShooty, Borderlands 2)
38
An anthropomorphic wallaby who wears Hawaii's cheesiest triangle-pattern shirt as his day-to-day outfit (Rocko, Rocko's Modern Life)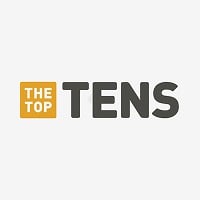 39 A bespectacled woman whose entire outfit is basically covered with guns (Bayonetta, Bayonetta)
40 Hitler with his name mis-spelled (Mr. Hilter, Monty Python's Flying Circus)
41 Mr. Garrison with a sex change (Mrs. Garrison, South Park)
42
A Mimiga prostitute who just so happens to be horny enough to have sex with a robot (Chako, Cave Story)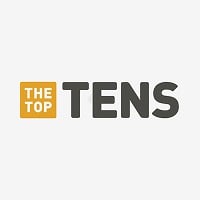 43 A blatant Italian stereotype who runs around eating flowers and getting high on mushrooms (Mario, Super Mario Bros.)
44 A grown man whose entire house is built like a giant kiddie playground (Peewee, Peewee Herman)
45 A vampire whose skin sparkles like that of a forest fairy (Edward Cullen, Twilight)
46 An anthropomorphic cane toad with a head at least twice the size of his body (Edward Bighead, Rocko's Modern Life)
47 A British stereotype whose main goal in exploring the entire world and saving the day is to get himself a new set of clothes (Henry, Henry Hatsworth in the Puzzling Adventure)
48 An anthropomorphic ninja Gingerbread Man (Ninjabread Man, Ninjabread Man)
49 An anthopomorphic sock puppet (Sackboy, Little Big Planet)
50 Spotted Hyenas as evil henchmen that's also a comic-relief trio (Shenzi, Banzai and Ed, The Lion King)
PSearch List
Related Lists
Top 10 Fictional Characters With Ridiculous Names
Top 10 Concepts Most of Us Can't Understand
Most Misunderstood Word Concepts
Top 10 Most Useless Math Concepts
List Stats
100 votes
122 listings
4 years, 66 days old

Top Remixes

1. Sonic and Pikachu smashed together into a single entity (Sonichu, Chris Chan Comics)
2. An anthropomorphic pencil that makes boner jokes nonstop (Woody, Wild Woody)
3. A superpowered Japanese demon boy who has a blonde emo haircut to hide the fact that his father is living inside his left eye socket as an anthro-eyeball-spirit-creature (Kitaro, Gegege no Kitaro)
xandermartin98
Error Reporting
See a factual error in these listings? Report it
here
.