Top Ten Fictional Characters That You'd Want As a Friend
zachstolen
This list is filled with characters that I feel would make very good friends if they were real. Even if they may be a bad guy or something (i.e. someone who'd be cool as a friend if you were a bad guy). You can disagree or agree. Feel free to add anything to the list if you feel something is missing or create your own version. Alright, here we go.
The Top Ten
1
Batman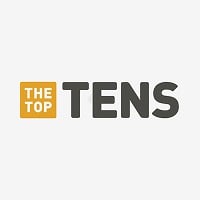 Batman aka Bruce Wayne is a fictional superhero appearing in American comic books published by DC Comics. The character was created by artist Bob Kane and writer Bill Finger, and first appeared in Detective Comics #27.
Favorite superhero followed by Marvels Iron man
He's a great fictional character but I wouldn't want him as a friend. He's probably boring and would get you killed by his rogues gallery (Joker, etc.)
I don't think anybody knows the caped crusader like I do.
Um...actually, if you're gonna be close friends with Batman have fun being involved in countless disasters. - DapperPickle
V 13 Comments
2
Timmy Turner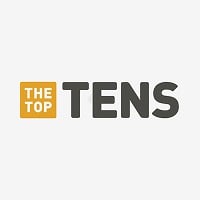 Timothy "Timmy" Tiberius Turner is a ten-year old boy who is a fictional character and the main protagonist of the American animated series The Fairly OddParents created by Butch Hartman for Nickelodeon.
I'm just curious to why is he not higher up in the list? If you ever needed anyone to be there for you, Timmy would more likely be there for you than most of these characters. If you were in any danger, he would wish for you to be safe. Batman may attempt to save you from danger and if he fails, it's all over. However, if Timmy Turner attempts to save you in the same kind of danger, he might fail but he will have more tries to fix the error before your doom because of his fairies.
Timmy Turner should be at least in the top 3, dude. He's the coolest Nickelodeon character ever made. He definitely has more good qualities than most people give him credit for. Sure, he may be a bit selfish. But what 10 year old isn't at times? Overall, all of Turner's good qualities overthrow any negative qualities he might have. He's more Holy than bad.
One of the most influential fictional characters I have ever came across growing up. I knew that from the first few episodes of Fairly Odd Parents, I wanted to be Timmy's pal to show him that someone cares about him and understands his troubles.
If you're really wanting to be close with him be prepared to be disappointed, he would never show you his fairies. - DapperPickle
V 5 Comments
3
Harry Potter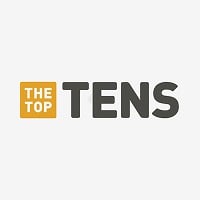 Harry James Potter is the title character of J. K. Rowling's Harry Potter series. The majority of the books' plot covers seven years in the life of the orphan Potter, who, on his eleventh birthday, learns he is a wizard.
He is such a humble and compassionate character.
Brave funny a good friend
Be prepared for your school to be in terror. - DapperPickle
He's AWESOME
V 4 Comments
4
Marty McFly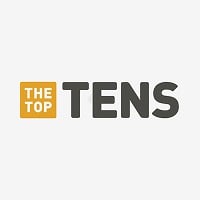 Martin "Marty" Seamus McFly is a fictional character and the main protagonist of the Back to the Future trilogy.
If he had a time traveling DeLorean in real life, you could ask him to go back in time to fix something that you didn't like on how it turned out. Becareful not to tell Doc Brown about are time travel plans though. - zachstolen
Except he'd probably find a way to screw it up and it would change the course of history and the future
Great Scott He Would Be AWESOME! - Unicorn
He's so nice like no that's not the word just,...i have no idea
V 4 Comments
5
Garfield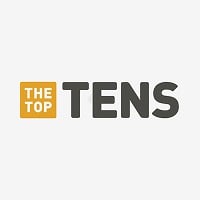 Garfield is a comic strip cat, created by Jim Davis in 1978. Garfield is well-known in many countries and has appeared in over 2.500 newspapers. He has also had 2 live-action movies, 3 CGI-movies and two animated TV shows, Garfield and Friends (1988-1994) and The Garfield Show (2008-2014). ...read more.
6
The Wasp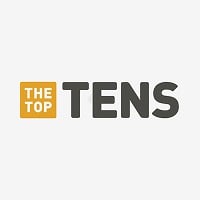 Where is she from? - johnjohn01
7
Patrick Star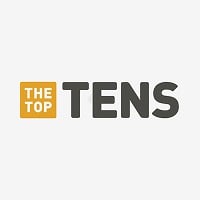 Patrick Star is a fictional character in the American animated television series SpongeBob SquarePants. He is voiced by actor Bill Fagerbakke, who also voices numerous other characters on the show . Created and designed by marine biologist and cartoonist Stephen Hillenburg, the series creator, Patrick ...read more.
Haha very funny not kidding.
Patrick is funny and lazy. And that fits in great with what I do! I would love to have an own Patrick nt my side (; laugh out loud
SO LAME AND STUPID! HATE HIM!
8
Obi-Wan Kenobi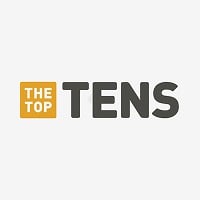 Obi-Wan Kenobi is a fictional character in the Star Wars universe, played by Sir Alec Guinness and Ewan McGregor.
He's my favorite character ever! Better than anyone else on this list.
The Jedi of all Jedi (in my opinion). Together, no evil villian would be able to harm U.Kenobi would train you to be a Jedi and together destroy the evil Empire. - zachstolen
Obi-Wan is really cool. - johnjohn01
He could train you to be a Jedi knight and would protect you from any harm. Patrick Star and Obi-Wan would be my 2 choices for friends. - astroshark
9
Dipper Pines (Gravity Falls)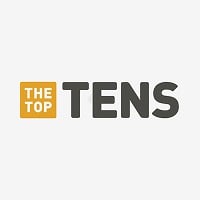 Dipper Pines is the main character in Gravity Falls which the show aired from 2012 to 2016. He is the brother of Mabel Pines
I like him so much. - StevenUniverseIsAwesome
Dipper is a boy what
and Dipper is not the main character he is one of the main characters
10
Optimus Prime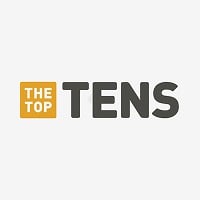 Optimus Prime is a fictional character from the Transformers franchise. Optimus Prime is consistently depicted as having strong moral character, excellent leadership, and sound decision-making skills, and possesses brilliant military tactics, powerful martial arts, and advanced alien weaponry.
"Till all are one"
The Contenders
11
Rocko (Rocko's Modern Life)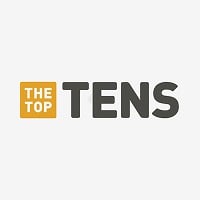 Rocko is the eponymous fictional character of the cartoon Rocko's Modern Life and the comic book series of the same name.
Are you kidding? He is in my opinion the most lovable Nickelodeon character of all time and his show was actually quite phenomenal (if a little tasteless).
He's my favorite character of all time! - StevenUniverseIsAwesome
It was not tasteless, you idiot. Stop copying the opinions of butthurt asss on the Internet.
12
Ant-Man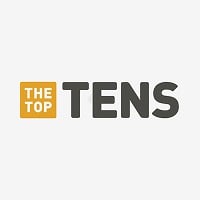 Ant-Man is the name of several fictional superheroes appearing in books published by Marvel Comics. Created by Stan Lee, Larry Lieber and Jack Kirby, Ant-Man's first appearance was in Tales to Astonish #27.
13
Larke Tanner (Beverly Hills Teens)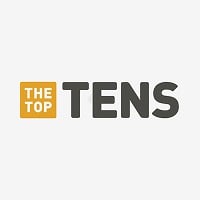 14
Sean Devlin
Trash talking in a good way.
15
Rainbow Dash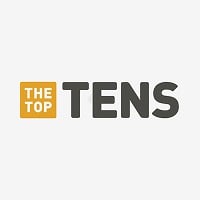 Rainbow Dash is a female Pegasus pony from the popular 2010 kid's show My Little Pony: Friendship is Magic. She represents the element of loyalty is one of most well known characters of the show. She may be a little mean sometimes but she still does what is best for her friends .
BEST PONY EVER! - JPK
16 Chelsea Daniels
17
Vito Scaletta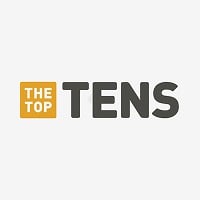 18
Mario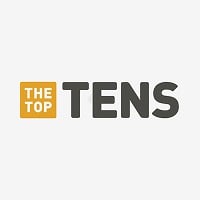 Mario is the main character in the Mario Bros. Franchise, who was created by the creative director and video game designer at Nintendo of Japan, Shigeru Miyamoto. Mario has appeared in almost every Mario Game, including spinoff series, as a playable character, with few exceptions including New Super ...read more.
I'm with johnjohn01
He should be #1. - johnjohn01
19
Crash Bandicoot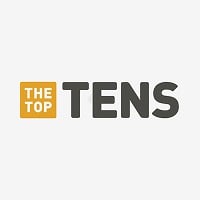 Crash Bandicoot is a video game franchise of platform video games. The series, originally exclusive to the Sony PlayStation, was created by Andy Gavin and Jason Rubin during their tenure at Naughty Dog for Sony Computer Entertainment.
20
Nathan Drake (Uncharted)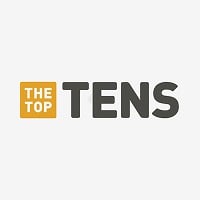 Because of Shrek life. Nah he's epic and can scale any tower or building. I'd ask him to get me a treasure from a museum for free. He is very humble and has an awesome sense of humor and sarcasm.
21
Bilbo Baggins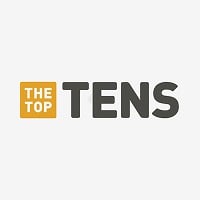 Bilbo Baggins is the title character and protagonist of J. R. R. Tolkien's 1937 novel The Hobbit, as well as a supporting character in The Lord of the Rings.
awesome! - johnjohn01
22
Willy Wonka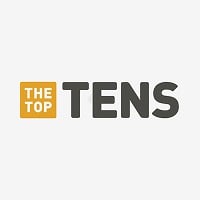 If we were close friends, then I would live in a candy treehouse by the chocolate waterfall until the day I die. Or maybe in the invention room because I'm a nerd.
Well, I do love candy. So he's OK with me. - redhawk766
23 Cool McCool
24
Jyn Erso (Rogue One: A Star Wars Story)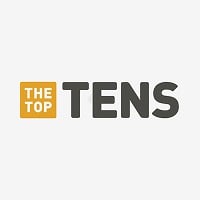 Jyn Erso is a fictional character in the Star Wars franchise, portrayed by English actress Felicity Jones in the 2016 film Rogue One.
25
Raven Baxter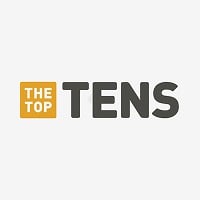 26
Ezra Bridger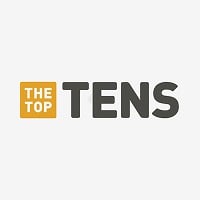 27
Luan Loud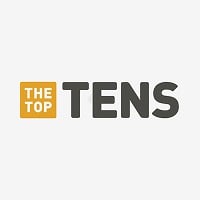 Luan Loud is a main character in The Loud House. Luan is the fourth-oldest child in the Loud family and second youngest of the five older sisters, at 14 years old. Her most annoying habit is telling bad jokes and puns and pulling pranks.
O yes she's a total monster on april fools day
28
Kim Possible
Oh yeah, she is awesome. - johnjohn01
YES YES YES, YES! - gumballgal123
29
Mabel Pines (Gravity Falls)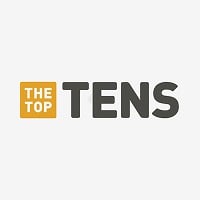 Mabel Pines is one of the lead characters of the Disney XD animated series Gravity Falls. The character is voiced by Kristen Schaal, and designed by the series creator, Alex Hirsch. She is inspired by Hirsch's own twin sister, Ariel Hirsch. She is a caring, boy-crazy 12 year old girl that moved to the ...read more.
She is just like me
30
Twilight Sparkle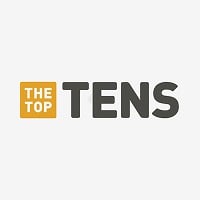 Twilight Sparkle is the primary main character of My Little Pony Friendship is Magic. She is a female unicorn pony who transforms into an Alicorn and becomes a princess in Magical Mystery Cure.
31 Milton the Monster
32
Rarity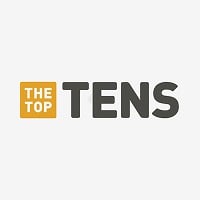 Rarity is a female Unicorn pony from the 2010 Animated Television Series My Little Pony:Friendship is Magic. She is the element of Generosity and her main passion is fashion.
33 Joe Barbaro
34
Iron Man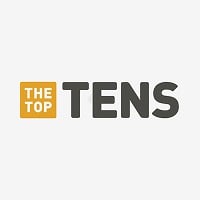 Iron Man is a fictional superhero appearing in American comic books published by Marvel Comics, as well as its associated media. The character was created by writer and editor Stan Lee, developed by scripter Larry Lieber, and designed by artists Don Heck and Jack Kirby. He made his first appearance ...read more.
He is an awesome charecter! - johnjohn01
35
Kyle Broflovski
If you were close with Kyle, he'd protect you. Given his good heart, he'll listen to your problems and help you with life choices. And like the other kids, he knows how to have some real fun!
36
Arlene (Garfield)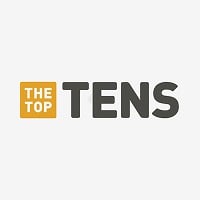 Arlene is Garfield's girlfriend. She is a pink, slim, beautiful stray cat with big red lips. Arlene and Garfield doesn't always get along, but she knows that he cares about her. And she cares about him as well. ...read more.
37 Tennessee Tuxedo
38
Leni Loud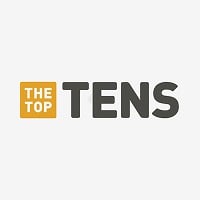 Leni Loud is a fictional character from The Loud House the second oldest of the Loud Family a bit of a ditz, forgetful and absent minded despite this she's a kindhearted person, a skilled fashion designer and is always willing to help others in need, she shares a room with Lori the oldest and suffers ...read more.
39
Hermione Granger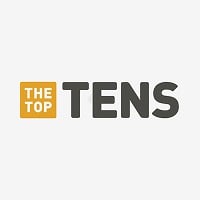 Hermione your a star. Take ron out I'll give you 50 Shekkels and $200.00. Use your love potion on me and don't get me *aid. (Tip: I usually say the opposite of what I want) Read that in an Indian accent mixed with a tiny bit of German. and guy below me it's you know what I'm saying 5 times
Take Ron out of the picture and we are in business, if you know what I mean! Shablanga, Shablanga, Shablanga, Shablanga!
40
Woody (Toy Story)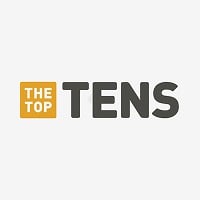 Sheriff Woody Pride is a fictional character in the Toy Story franchise. He is voiced by Tom Hanks in all of the feature-length and short films and by Jim Hanks in video games and shorts. He is a stuffed cowboy character that leads the other toys in adventures in the movies. His facial features are ...read more.
Woody is awesome! What is everyone else talking about? - johnjohn01
Wouldn't he kill me? - shawnmccaul22
Woody just a retard who is dumber than Shrek
Dear Person Who Called Woody A Retard
You Suck!
V 1 Comment
41
Luna Loud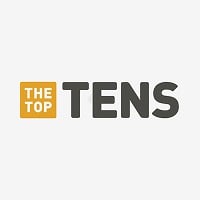 Luna Loud is the 3rd oldest sister, Luna's life forever changed following her first concert which started her passion and dream of being a rock star, Luna's personality can best be described as wild, caring and the loudest of the Louds like Leni she's very caring and enjoys being around the company ...read more.
42
Fluttershy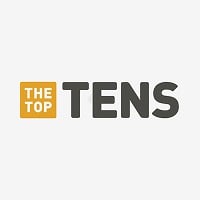 Fluttershy is a female pegasus pony from the 2010 animated TV show My Little Pony: Friendship is Magic. She is a kind pegasus and is very timid and shy. She takes care of the animals.
43
Kitty Soft-Paws
Oh yeah from Dreamworks Puss in Boots. - johnjohn01
44
Darwin Watterson (Amazing World of Gumball)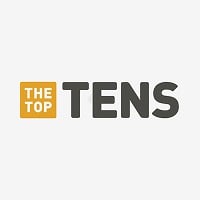 Who wouldn't want a talking goldfish who has legs?
YES! CAN YOU BE MY BOYFRIEND DARWIN?! PLEASE!? - gumballgal123
45
Snoopy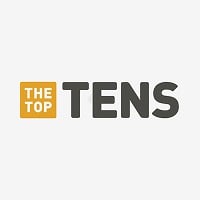 Snoopy is a character in comic strip Peanuts. He first appears in the strip from October 4 1950. He often sleeps on the top of his dog house. He belongs to Charlie Brown. He was created by Charles M. Schulz. He also appears in all the specials and the 2015 Peanuts Movie.
Vote for Snoopy! - johnjohn01
46
John Marston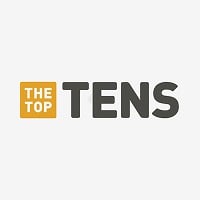 He would teach you how to use a revolver acurately. And by that I mean using Deadeye.
47
Captain America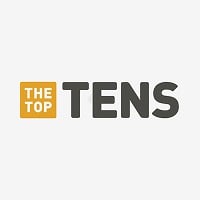 Captain America is a fictional superhero appearing in American comic books published by Marvel Comics.
Yeah! He should be at 10. - johnjohn01
48
Pinkie Pie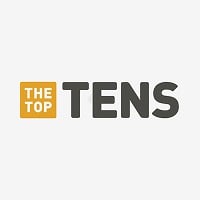 Pinkie Pie is a major character in the 2010 show My Little Pony: Friendship Is Magic, based on Surprise from My Little Pony G1, She represents the element of Laughter.
Count Me In! - JPK
49 Meena (Sing)
50
Applejack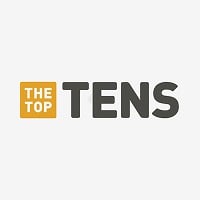 PSearch List
Recommended Lists
Related Lists

Top 10 Celebrities You'd Want As a Friend

Top Ten Vocaloids You'd Want as a Friend

Top Ten Disney Princesses You'd Want as a Friend

Top Ten Fictional Characters You'd Want On Your Side In a Fight
List Stats
700 votes
355 listings
5 years, 166 days old

Top Remixes (17)

1. Rainbow Dash
2. Pinkie Pie
3. Rarity
JPK

1. Marty McFly
2. Kitty Soft-Paws
3. Kim Possible
zachstolen

1. Ed (Ed, Edd n eddy)
2. Eyeless Jack
3. GLaDOS
TemmieHoi
View All 17
Error Reporting
See a factual error in these listings? Report it
here
.