Top 10 Fielding Teams In Cricket
THis list tells you about the top 10 fielding teams in cricket

1 India

Suresh Raina, Ravindra Jadeja, Manish Pandey, Virat Kohli, MS Dhoni, etc. are the best fielders in the Indian Team but the whole team is good

Indian Cricket Team is currently best fielding side in the world. Credit goes to Yuvraj Singh (all time best fielder in the world), Virat Kohli, Suresh Raina, Ravindra Jadeja, Ajinkya Rahane, Rohit Sharma, Shikhar Dhawan.

Suresh Raina and jadeja

India is the best fielding side... At least better than Pakistan.. Hurray..

2 South Africa

I'm Pakistani but South Africa and India is best fielding team ever and poor fielding team Pakistan. Every time Pakistan lose their match by fielding and batting.70% lose their match by fielding 25% by batting and 5% by bowling

South Africa's fielding is the best. They even catches most difficult catches and fastest. they are the best.

I don't know who would think otherwise just look at Jonty Rhodes he was INSANE

SA still best
Ab duminy duplesis ingram decock and steyn
They still better than others
2nd is aussies
3rd is windies
4 india
5 england and srilanka

3 Pakistan

Pakistan is the best team of world in fielding but why it is on No 3?

They don't have a great fielding squad only Umar Akmal is a player which fields well. The rest team fields horrible - Aaki77

Pakistan have improved a lot in fielding this year and india is the worst fielding side ever in cricket history. East and west Pakistan is the best

Surprise surprise...currently Pakistan is number 1 fielding side. Team which saves more runs, max run outs and min no of drop catches...

4 West Indies

West Indies Produces the most High flying fielders. The fielders which put them on the third position are Pollard and Bravo - Aaki77

How is India number seriously? They are just voting for themselves! I'm an Aussie and the West Indies have been the best fielding team of the last 15 years and still are! - Monners55

I support pakistan and I'm pakistani but west indies fielding is good

A best fielding side ever

5 Sri Lanka

One of the best

Yeah one of the best feeling teams

This is A very good team

Dilshan and Sangakara put them on the 4th position this table of top ten - Aaki77

6 England

Eoin Morgan is the 6th best fielder in the world because of him England is ranked 5th - Aaki77

England is the best Fielding team in this current world cup 2019

7 Ireland

Ireland have a better fielding squad then Pakistan, New Zealand and Bangladesh - Aaki77

They are the only ASSOCIATE TEAM to reduce the Major Countries within the runrate of 5.00 in ODIs with his GREAT FIELDING

8 New Zealand

New Zealand Is Number 1 Fielding Team in the Cricket History

Kiwi are kings of fielding. I think it should be at top of the table

Black caps are alien in field ing site

It is the best fielding team it should be at number one and India at number 8

9 Australia

Australia fielded very well but a drastic change in the squad coming in of young players who don't field well makes australia's fielding poor - Aaki77

I think Australia is the best team after Bangladesh... Bravo Australia bravo Bangladesh...

Champions will be champions only ever

Why is australia 9

10 Bangladesh

A rapidly improving team!

The best team

Now bangladesh is good filding side in the world

Best of
The Contenders
11
Afghanistan
Still needs to improve fielding but the way they are showing their aggression in t20 WC 2016 is incredible... It seems like cricket is becoming popular in all over the globe as football...
Najib Zadran of Afghanistan jumped and caught the ball and landed in a double somersault to win the match against west indies. Why is it in 11?
Rah, r u dumb, do you not know who mujeeb and Rashad are. because this country is meant to be in the top three, like come on. Don't be dumb.
12 United Arab Emirates
13
Japan
Japanese are the powerful hitters in cricket. I love Japan national cricket team.
Japan rocks in Cricket. Especially in fielding, I love Japan very much.,
But in Japan played baseball
14
Zimbabwe
How is Japan ahead of the mighty chevrons?! - AGK
GOOD FIELDING SITE (ICC WORLD T20 2016)
15
United States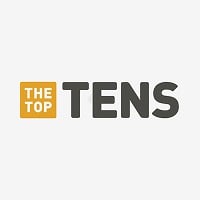 Nice
16 Nepal
17
Hong Kong
Hong have a good filder in Asia
18 Belgium
19 Oman
20 Canada
21
Papua New Guinea
Awesome team
22
Scotland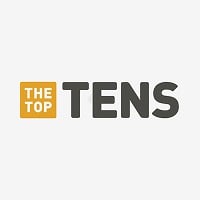 Scotland is a country that is part of the United Kingdom and covers the northern third of the island of Great Britain. Scotland is the most mountainous, and least densely populated country in the United Kingdom.
BAdd New Item