Best Film Directors Since 1990
corebare32
The Top Ten
1
Steven Spielberg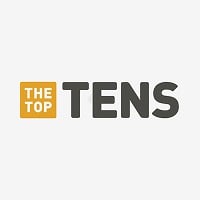 Steven Allan Spielberg is an American director, producer, and screenwriter. He is considered one of the founding pioneers of the New Hollywood era, as well as being viewed as one of the most popular directors and producers in film history.
Schindler's List (1993)
Jurassic Park (1993)
The Lost World (1997)
Artificial Intelligence: AI (2001)
Minority Report (2002)
Catch Me If You Can (2002)
The Terminal (2004)
War of the Worlds (2005)
Munich (2005)
Indiana Jones and the Kingdom of the Crystal Skull (2008) - corebare32
Spielberg Rules forever! Jurassic Park & Saving private beats Pulp Fiction & The very overrated Kill Bill movies!
How is he not number one on every bet director's list?
His prime was the 70s and 80s. His two best movies were released in 1975 and 1981. - BeatlesFan1964
2
Quentin Tarantino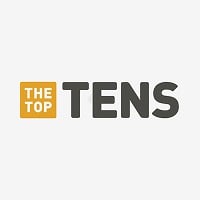 Quentin Jerome Tarantino is an American film director, writer, and actor. His films are characterized by nonlinear story lines, satirical subject matter, an anesthetization of violence, extended scenes of dialogue, ensemble casts consisting of established and lesser-known performers, references to popular ...read more.
Reservoir Dogs and Pulp Fiction truly great films that changed the game. - egnomac
Suck it speilberg! The Bride can kick Indiana jones ass anyday!
3
Christopher Nolan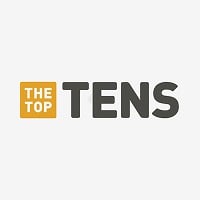 Christopher Edward Nolan is an English film director, producer, and screenwriter who holds both British and American citizenship. He is one of the highest-grossing directors in history, and among the most successful and acclaimed filmmakers of the 21st century.
Vote people come on this guy has not one bad review on his record - the-rate-it-guy
Come on guys he made the best batman movies, and the prestige - the-rate-it-guy
How is Seven Spielberg ranked higher than this man? Best director of all time.
Fir me he is #1
V 3 Comments
4
Martin Scorsese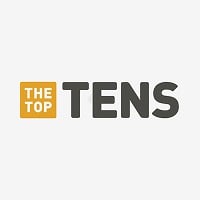 Martin Charles Scorsese is an American director, producer, screenwriter, actor, and film historian, whose career spans more than 53 years. He is best known for directing films such as Mean Streets, Taxi Driver, The Last Waltz, Raging Bull, The King of Comedy, After Hours, The Last Temptation of Christ, ...read more.
Goodfellas (1990)
Cape Fear (1991)
Casino (1995)
Gangs of New York (2002)
The Aviator (2004)
No Direction Home:Bob Dylan (2005)
The Departed (2006)
Shine a Light (2008) - corebare32
he's one of the most memorable directors of all time. the way he looks to the situations, the way he processes these situations into the movie, just awesome.
His best work was from 1976. - BeatlesFan1964
5
The Coen Brothers
Miller's Crossing (1990)
Barton Fink (1991)
The Hudsucker Proxy (1994)
Fargo (1996)
The Big Lebowski (1998)
The Naked Man (1998)
O Brother, Where Art Thou? (2000)
Intolerable Cruelty (2003)
Burn After Reading (2008)
A Serious Man (2009) - corebare32
6
Oliver Stone
The Doors (1991)
JFK (1991)
Heaven & Earth (1993)
Natural Born Killers (1994)
Nixon (1995)
Any Given Sunday (1999)
World Trade Center (2006)
South of the Border (2009) - corebare32
I was gonna say you forgot platoon but it was made (1987)
So yea you were right and I failed
7
Peter Jackson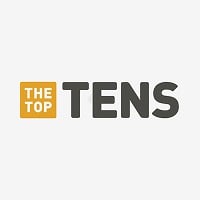 Sir Peter Robert Jackson is a New Zealand filmmaker and screenwriter. He is best known as the director, writer and producer of The Lord of the Rings trilogy and The Hobbit trilogy, both of which are adapted from the novels of the same name by J. R. R. Tolkein. He is also known for cult films like Bad ...read more.
8
Clint Eastwood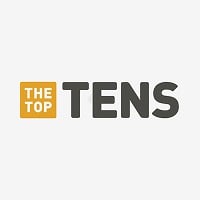 Clinton "Clint" Eastwood Jr. is an American actor, film director, producer, musician, and political figure.
Unforgiven (1992)
A Perfect World (1993)
Bridges of Madison County (1995)
True Crime (1999)
Mystic River (2003)
Million Dollar Baby (2004)
Flags of Our Fathers (2006)
Letters from Iwo Jima (2006)
Changeling (2008)
Gran Torino (2008)
Invictus (2009) - corebare32
9
David Fincher
David Fincher is the best director of all time every single one of his films are revolutionary
V 1 Comment
10
James Cameron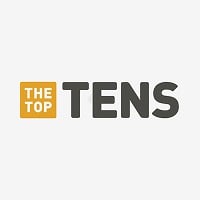 James Cameron is a Canadian film director, producer, screenwriter, and deep-sea explorer. He is best known for his films, The Terminator, Aliens, Terminator 2: Judgement Day, Titanic, and Avatar. He is also the third person in history to reach the bottom of the Mariana Trench, the deepest part of the ...read more.
Terminator 2: Judgment Day (1991)
True Lies (1994)
Titanic (1997)
Avatar (2009)
He made Avatar, the best movie ever.
The Contenders
11
Tim Burton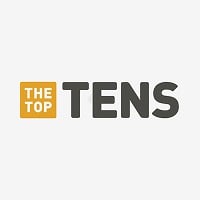 Timothy Walter Burton is an American film director, producer, artist, writer, and animator. He is known for his dark, Gothic, eccentric, and quirky fantasy films such as Beetle-juice (1988), Edward Scissor-hands (1990), the animated musical The Nightmare Before Christmas (1993), the biographical film ...read more.
Edward Scissorhands (1990)
Batman Returns (1992)
The Nightmare Before Christmas (1993)
Ed Wood (1994)
Mars Attacks! (1997)
Sleepy Hollow (1999)
Planet Of The Apes (2001)
Big Fish (2003)
Charlie And The Chocolate Factory (2005)
Corpse Bride (2006)
Sweeney Todd (2007)
Alice In Wonderland (2010)
Pre 1990s Burtons works were

Pee-Wee's Big Adventure (1985)
Beetlejuice (1988)
Batman (1989)
12
Ron Howard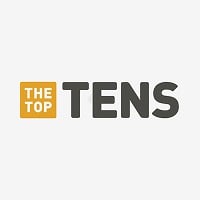 Backdraft (1991)
Far and Away (1992)
Apollo 13 (1995)
Ransom (1996)
A Beautiful Mind (2001)
Cinderella Man (2005)
The Da Vinci Code (2006)
Frost/Nixon (2008) - corebare32
13
Michael Mann
Last of the Mohicans (1992)
Heat (1995)
The Insider (1999)
Ali (2001)
Collateral (2004)
The Aviator (2004)
Miami Vice (2006)
The Kingdom (2007)
Nobody Loves Alice (2008)
Hancock (2009)
Public Enemies (2009) - corebare32
14 Edgar Wright
15
Ridley Scott
Thelma & Louise (1991)
1492: Conquest of Paradise (1992)
White Squall (1996)
G. I. Jane (1997)
Gladiator (2000)
Hannibal (2001)
Black Hawk Down (2001)
Matchstick Men (2003)
Kingdom of Heaven (2005)
A Good Year (2006)
American Gangster (2007)
Body of Lies (2008)
Films that make you feel
His best movie is from 1982. - BeatlesFan1964
16
Curtis Hansen
Bad Influence (1990)
Hand That Rocks the Cradle (1992)
The River Wild (1994)
L. A. Confidential (1997)
Wonder Boys (2000)
8 Mile (2002)
In Her Shoes (2005)
Lucky You (2007) - corebare32
17
Jimmy Duke Traynor
Great movie maker
18
Wes Anderson
Bottle Rocket (1996)
Rushmore (1998)
The Royal Tenenbaums (2001)
The Life Aquatic with Steve Zissou (2004)
The Darjeeling Limited/Hotel Chevalier (2007)
Fantastic Mr. Fox (2009)
Moonrise Kingdom (2012)
19
Dexter Fletcher
Wild Bill (2011)
Sunshine on Leith (2013)
Eddie the Eagle (2016)
20
Kenneth Branagh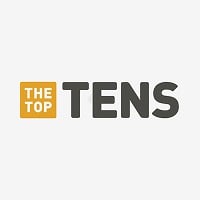 21
Michael Bay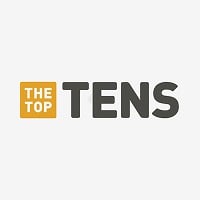 Michael Benjamin Bay is an American filmmaker known for directing and producing big-budget action films characterized by fast cutting, stylistic visuals and extensive use of special effects, including frequent depiction of explosions.
22 Paul Thomas Anderson
23
Stanley Kubrick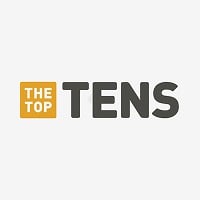 Stanley Kubrick was an American film director, screenwriter, producer, cinematographer, editor, and photographer. He is frequently cited as one of the greatest and most influential directors in cinematic history.
24 Guillermo del Toro
BAdd New Item
Related Lists

Greatest Film Directors of All Time
Top Ten Underrated Film Directors

Top 10 Film Directors Who are Terrible People
Top 10 Things You Would Say to a Celebrity, Musician, Actor, Sportsman, TV Personality, Game Developer, Writer, or Film Director
List Stats
100 votes
24 listings
8 years, 120 days old

Top Remixes
1. Quentin Tarantino
2. Martin Scorsese
3. Edgar Wright
NK1998
1. Quentin Tarantino
2. Martin Scorsese
3. Steven Spielberg
egnomac
Error Reporting
See a factual error in these listings? Report it
here
.