Top 10 Finance and Accounting Outsourcing Service Providers
The success of a business hinges upon the quality of its financial management. Healthy financial management ensures healthy cash flow which indicates the readiness of the business to take up new operational challenges and strive forth in new directions. Finance and Accounting comprises a complex set of processes that ranges from managing payments owed to suppliers and payments to be received from customers to keeping financial records, bookkeeping, ensuring proper tax preparation.

Implementing Finance and Accounting processes in an organization requires special expertise and knowhow and investment of considerable amount of resources. Many companies and businesses find this challenging. Outsourcing F&A represents a cost-effective way to ensure that a business's financial and accounting processes are streamlined, standardized and functional resulting in improved business efficiency. Companies in India can benefit from the expertise offered by top quality finance and accounting service providers.

Here is a list of top ten Finance and Accounting service providers in India that can cater to your requirements:


2 Infosys

Infosys is a futuristic and digital strategy focused provider that has a 93% repeat-able client track record. Apart from being an end to end F&A service provider, Infosys commitment has always been to deliver to business metrics and client leadership objective, beyond just the SOW contract

Visit Website

3 Cogneesol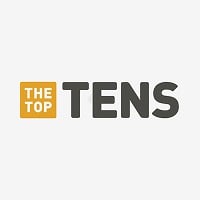 Cogneesol is a well-known ISO 9001:2008 certified company, providing excellent services globally in the field of finance and accounting, legal support, insurance, data management, data entry, research & analysis since 2008. We have team of experienced and dedicated professionals, as client satisfaction ...read more.
Good experience with my accounting back-office tasks.
Very cooperative team, available all the time
Visit Website
4 Invensis
5 Capgemini
6 Oats
7 Acelerar Tech
8 Xerox
9 HostBooks
10
AskDataEntry
Followed instructions in a complicated data entry tasks and used common sense and creativity beyond expectations.
Finding the right data entry service company to help make sense of the outsourcing impact the success of your organization. Hire data entry company in India and save upto 70% in cost. It's cheaper than your in-house resources.
The Contenders
11
Wipro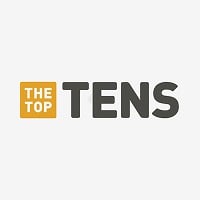 Wipro is an Indian multinational corporation that provides information technology, consulting and business process services.
12 Accenture
13 TCS
14
Ossisto
We at Ossisto deliver services in the virtual assistant provider sector. Would you be interested to list our business on your site and give us more visibility? We value your expertise and ability to influence the segment of prospects we are focussing on.

Ossisto Services:

Ossisto offers Virtual Assistance under 8 major categories;

Personal entrepreneurial tasks, Bookkeeping and Accounting, Real Estate Virtual Assistant service, Business support, IT and Website, Digital Marketing, Business Consulting, Graphic designing, Content Writing.

Our Website: https://ossisto.com
15
Capactix.com
Supportive team and knows their task very well. Highly recommended - pratikhjoshi
A very supportive team, available all the time, Highly recommended - pratikhjoshi
16 scrubbed.net
17
OURS Global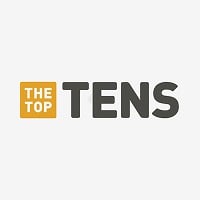 Offers a wide range of finance and accounting BPO services that help the business to achieve process efficiency and increase ROI.
User-friendy customer support team.
18 Ours Global
BAdd New Item