Best Fire Emblem: Fates Characters
The Contenders: Page 2
21
Oboro
Oboro is definitely my favorite character of the Birthright campaign! She gives the Hoshido Army the emotional support and is almost obsessed with clothing!
She has a big hatred on the Nohr Army, as they've killed her parents!
By the way, Oboro is very good in battle and was always part of my team! - CastlevaniaFanboy128
22
Soleil
I paired Laslow with Azura, and promoted Soleil to a great lord. I noticed she has great growth rates for speed, luck, and strength, and she does critical over half the time, so I gave her the Killer Sword. Basically, if I want an enemy unit dead, I just send in Soleil, and most likely she will kill them. Since she is a great lord, she doesn't have a level cap (as far as I know; she's level 32 without any eternal seals, and I'm at Conquest Endgame). Also, I agree, she's definitely the coolest character in the army. I gave her the accessory shop sunglasses and the white bow, and she's always super cheery when she goes into a fight, which is encouraging.
Soleil is a gay sweetheart and I love her so very much
First time I ever got her after pairing Camilla and Laslow she was the strongest person on my team and even killed Garon!
V 1 Comment
23
Peri
She's amazing in battle and gets stronger as she kills
V 1 Comment
25
Elise
She is a top-tier character in the game and is just so good at being a defender against all kinds of crap during that conquest run I just can't deny her becoming one of my strongest units.
Umm she's Elise her retainers are Arthur and Effie who are really good I mean you should always use Elise whenever possible because she is very useful for healing and support and she is very cute! Also very selfless she loves her ONII CHAN! As well as makes friends vey easily as seen in the revelations ending.
26
Arthur
Beware his fists of Justice! Normally most Fighters are actually some standard characters... EXCEPT Arthur, because this guy, I mean Super Hero made my Conquest run even more entertaining than it actually was!
"When will this bad luck streak end? "
V 2 Comments
27
Kaden
It's about time they added a kitsune/spirit fox in the series. (Sorry, huge fox fan here) Plus, he is awesome.
28
Saizo
He's a really badass character! If u use him a lot in battle he can be incredibly helpful! He saved my butt from being beaten countless times! And he can be upgraded to some really good classes!
30 Selena
31
Gunter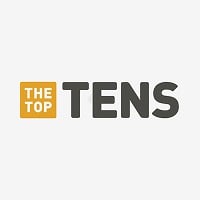 This is just my personal favourite
V 1 Comment
32
Setsuna
I got caught in a trap again...
meow
Hi
33
Laslow
Dang Laslow is just so sweet and his English voice is what first got my attention. He's so cute WHAT A BABE
V 1 Comment
34
Beruka
Beruka is badass and really powerful
V 1 Comment
35
Asuna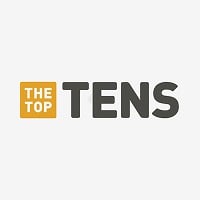 Best fire emblem
36 Hana
37
Hinoka
She is very good!
Hinoka is a great character! She's really strong if you play her right and she's got a great backstory! - komodoline
38
Ike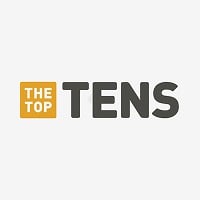 He isn't in fates - IHateOnions
39
Rhajat
Best endgy wifi
noses
PSearch List
Recommended Lists
Related Lists

Prettiest Fire Emblem: Fates/Awakening Characters

Best Fire Emblem: Awakening Characters
Best Female Fire Emblem: Awakening Characters
Best Male Fire Emblem: Awakening Characters
List StatsUpdated 21 Sep 2017
400 votes
50 listings
1 year, 201 days old

Top Remixes (5)
1. Benny
2. Charlotte
3. Arthur
SweetBasil
1. Takumi
2. Selkie
3. Felicia
Klauzy
1. Avatar
2. Dwyer
3. Takumi
shawnwalker
View All 5
Posts
Error Reporting
See a factual error in these listings? Report it
here
.