Top Ten First Songs on First Albums
Gg2000
Imagine this. You hear about this awesome new band and decide to check out their music. You end up with their first record and start by listening to the first track. I'm gonna try to rank these songs both on quality and their resulting impact. Feel free to add any other examples.
The Top Ten
1
Break On Through (To The Other Side) - The Doors

Popular music at the time had never sounded as dark and wild as this. It has a unique groove and texture, and Jim Morrison is on the top of his game. - Gg2000
2
Blitzkrieg Bop - Ramones

Considering this song was both their first single and the first track on their first album, it's amazing that they came out of the gate straightaway with such a classic. - Gg2000
3
Black Sabbath - Black Sabbath

I can honestly say without a doubt that I had never been creeped out by a rock song until I heard this one. It's so seismic and ominous; it still sounds fresh to this very day. - Gg2000
One of the greatest metal songs ever. - Merkwurdigliebe
4
Runnin' with the Devil - Van Halen

When I first heard that car horn in the intro, I knew the album wasn't gonna be an ordinary record. And it wasn't; it kicked open the floodgates for guitar shredding. - Gg2000
5
I Saw Her Standing There - The Beatles

What a great rock and roll song. Lets you know that The Beatles had finally arrived. - Gg2000
What a great song to start the legacy of the biggest band in the world. - JCHOW
6
In the Air Tonight - Phil Collins

It has some really memorable drum fills. Just to remind us he was primarily a drummer. - Metal_Treasure
Oh yeah. I always air drum with Phil at the end (as long as I'm not driving, of course). - Gg2000
I like this one. Thanks for adding it. - Gg2000
7
Keep Yourself Alive - Queen

From the minute you hear Brian May's guitar for the first time, you know things are gonna be groovy and interesting. - Gg2000
Yes
8
Majesty - Blind Guardian

9
Reel Around the Fountain - The Smiths

I always find it amazing how they didn't open the album with something upbeat like This Charming Man or Hand in Glove; they chose a more downtempo song to open with. But at the same time, it works so well! - Gg2000
10
I Will Follow - U2

This song shows that from the beginning, U2 always had a lot of potential and they were able to use it to write strong tunes. - Gg2000
Not the biggest fan of U2 but I got to say, I love this song.(Sunday Bloody Sunday and New Year's Day are also great.) - JCHOW
The Contenders
11
Purple Haze - The Jimi Hendrix Experience

12
Over the Wall - Testament

13
Bonded by Blood - Exodus

14
Man on the Silver Mountain - Rainbow

15
Down to the Waterline - Dire Straits

The intro starts off very atmospheric-like and quiet, and you're not sure where exactly it's gonna go. Then the full band kicks in, and it sounds amazing. - Gg2000
16
Janie Jones - The Clash

Great song. I love this album; thanks for adding it. - Gg2000
This was just the first song on the UK version. On the US version, it was Clash City Rockers. - JCHOW
17
Don't Panic - Coldplay

Good should be #1
18
Hit the Lights - Metallica

19
Prowler - Iron Maiden

20
Davidian - Machine Head

21
Straight Outta Compton - N.W.A.

22
Ulvetid - Kvelertak

23
Evil Has No Boundaries - Slayer

24
Radio Free Europe - R.E.M.

It was first released on the independent label Hib-Tone Records, and had a surprising amount of chart success for an indie label single. After they signed to IRS Records, they rerecorded it and put it on their first album, Murmur. And just like that, the seeds for alternative rock were sown. - Gg2000
25
Kick Out the Jams - Mc5

Update: I just submitted an error report for this listing in hopes that it will be removed. In the meantime, please don't vote for this song; I'm sorry for making this mistake and I hope it won't happen again. - Gg2000
Sometimes there's only one way to go out and make your mark, and that's with full guns a-blazing. - Gg2000
Ummm... it's the 2nd track on the album
No problem... I did similar things earlier, too
An advice: put this item to your dishonorable mentions in your remix, and add an other item to the top 10.
26
Grenade - Bruno Mars

27
Into the Barrens - Grizfolk

28
Fly from the Inside - Shinedown

29
Wake Me Up - Avicii

30
Are You Experienced - The Jimi Hendrix Experience

To the person who added this, I understand your intention was to add Purple Haze, so don't worry about adding the wrong song. - Gg2000
31
Radioactive - Imagine Dragons

Really good
32
Say Amen (Saturday Night) - Panic! at the Disco

33
Infinite - Eminem

34 Trust in Me - Katy Perry
35 I Got Me Some Bapes - Soulja Boy
36
Battery - Metallica

Master of Puppets was their third album, not their first. Only Hit the Lights belongs on the list. - Gg2000
37
Stand Up and Shout - Dio

38
Vision of Love - Mariah Carey

39
Hate Song - The Haunted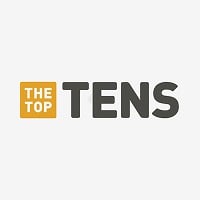 40
Romulus - Ex Deo

41
Papercut - Linkin Park

42
Highway Star - Deep Purple

Although it's an awesome song, it doesn't belong on this list. Deep Purple's first album was Shades of Deep Purple, and the first song on that album was an instrumental called "And the Address". - Gg2000
43 Baghdad - High on Fire
44
Lightning to the Nations - Diamond Head

45
Good Times Bad Times - Led Zeppelin

46
(She's in A) Bad Mood - Sonic Youth

47
Intolerance - Tool

48
21st Century Schizoid Man - King Crimson

BAdd New Item
Related Lists

Top Ten Metal Songs from Black Sabbath's First 6 Albums

Best Songs On Death's First 3 Albums

Best Songs from Led Zeppelin's First 4 Albums

Best Songs Which Are the First Track On Their Album
List Stats
48 listings
175 days old

Top Remixes

1. Hit the Lights - Metallica
2. Prowler - Iron Maiden
3. Davidian - Machine Head
gravy

1. Black Sabbath - Black Sabbath
2. Break On Through (To The Other Side) - The Doors
3. Runnin' with the Devil - Van Halen
Gg2000

1. Majesty - Blind Guardian
2. In the Air Tonight - Phil Collins
3. Blitzkrieg Bop - Ramones
Metal_Treasure
Error Reporting
See a factual error in these listings? Report it
here
.