Flash Games and Websites We Will Miss After Adobe Flash Dies
SachiyoHasegawa
Bad news to those who have been playing their favorite Flash games since their childhood, Adobe announced that it would declare Flash to be end-of-life in 2020. Meaning that we won't be playing our favorite Flash games after 2020.
This is the only reason why I (most especially you too) don't want Flash to die and I wish Flash will not die. There must be a way to play our beloved Flash games again after Flash dies. :'(
The Top Ten
1
Super Smash Flash
By far the most well made flash game ever made (if we're talking about SSF2) I personally find it to be a better game than Smash 4 due to its higher speed and character roster, as well as being almost as balanced and polished as the official titles. - kempokid
We should keep Flash alive. - BorisRule
Back when I was even more broke than I am now and couldn't afford the real Smash, I loved this game. Sure, the physics were weird, but having your favorite characters beat each other up? Hell yeah. - Zach808
2
Y8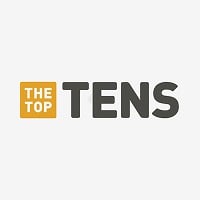 This is one of my favorite websites of all time! I wish it doesn't die! D,: - Lucy1402
3
Flipline Studios
Because of flash dying, flipline studios will move papa's scooperia to mobile! thus making the release date too long! D: - Lucy1402
Sadly, Papa's Scooperia is confirmed to be the final gameria for browsers. :( - SachiyoHasegawa
4
Friv
Like Y8 this is my favorite too! - Lucy1402
5
Newgrounds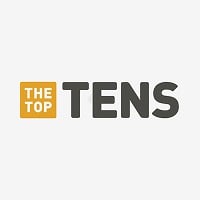 Newgrounds is an American entertainment and social media website and company. Founded on July 6, 1995, by Tom Fulp, the site presently hosts games, movies, audio and artwork in four respective hubs, or Portals.
It will be a tragedy when this website dies, even if it isn't as great as it used to be - kempokid
I've lost track of how many hours I've spent on this site. Must've been over a thousand. - Zach808
6 Kongregate
7 Armor Games
8
Kisekae
I am so obsessed with this game! I'm not sure about you guys too... - Lucy1402
9 Rinmaru
10
Super Mario Bros. Crossover
Ah, the days of trying to beat this with Megaman without dying. Good times. - Zach808
The Contenders
11 Doll Divine
12 Ibravo
13
Farmville
The second one. - Lucy1402
14
Deviantart Games
Let me name a few deviants who have the best flash games. Princess-Peachie, steffne, Hapuriainen, HlYA, KawaiiPandah, SqueakyToyBox, etc. - Lucy1402
15 Icon Generators
16
Doyu Games
These are my childhood! - Lucy1402
17
Jmkit Games
At least he moved some of his games to HTML5! Still I will miss his flash games! D,: - Lucy1402
18
Harry the Hamster 2
My childhood... :( - Lucy1402
19
Rogue Legend: Tame the Wild
One of the best Minecraft inspired games I've ever played - Lucy1402
20
Riddle School
I really enjoy all of the Riddle School series! - SachiyoHasegawa
21
Mutilate-A-doll 2
This is one of the games with the best diversity. - SachiyoHasegawa
22
SFB Games
Especially their Climate Chaos and Haunt the House games... - SachiyoHasegawa
23
Gbafun
One of my nostalgic GBA games are in this site! - SachiyoHasegawa
24
Mine Blocks
This game is so nostalgic! My sister and I had so much fun playing this game when we weren't able to afford the full Minecraft game. - SachiyoHasegawa
25 Hoshi Saga
26
Facebook Games
Specifically the PC exclusive ones. - SachiyoHasegawa
27 Not Doppler
BAdd New Item