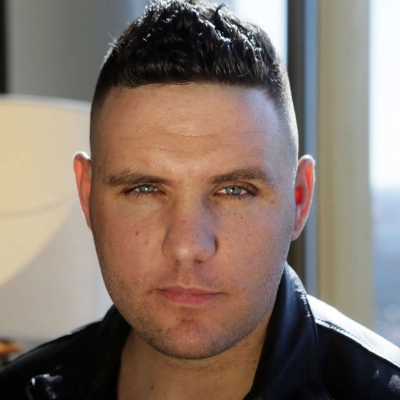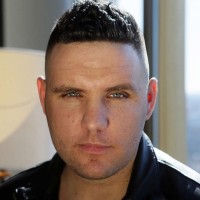 +
Fler
Patrick Losensky, better known by his stage name Fler, is a German rapper born on April 3, 1982.
In the early 2000s, Fler was one of the pioneers in German gangsta rap and had released many collaborations with fellow rapper Bushido, who is generally seen as the artist who established German hip hop in the country's mainstream. Since then, he has released many albums, often several per year, with their commercial and critical success varying heavily. His earlier releases featured dark and aggressive beats and lyrics, with him having often been criticized for his limited vocabulary and the lack of rhymes in his verses. More recent albums by him have a more light hearted and trap oriented sound, autobiographic lyrics and a very melodious flow, and generally receive much better reviews. Fler's newer music is noted for not being as commercial as his older tracks and him viewing his albums as art projects rather than mere collections of recorded songs. He is credited for having established trap in German hip hop.
Not only his music but also his public image is polarizing and has been topic of much debate and caused many scandals. When having release his debut solo album "Neue Deutsche Welle" in 2005, several patriotic statements of him have lead to a widespread rumor of him being a nazi, which he himself denied repeatedly, as he has collaborated with rappers of different ethnicities. In more recent years, Fler's view on the German music scene has become opposite, him frequently criticizing it for its lack of realness and authenticity, while praising America's hip hop scene.
Fler's excessive rants and short temper in interviews and on Twitter are highly popular with his fans but are often made fun of by his haters. Fler is also known to frequently start feuds with other rappers. He has something of a love-hate relationship with Bushido who he has often dissed and attacked, but also collaborated with on some of his records, and even recorded three collaboration albums with.
When fellow rapper Kay One left Bushido's label ersguterjunge in 2013 and started one of the biggest feuds in German rap history, Fler teamed up with Bushido and Shindy against Kay One.
Fler's most famous and most intense feud is with Kollegah, who Fler claims to be one of the worst things that happens to German hip hop, due to Kollegah being extremely successful despite him not being an authentic thug as he claims in his songs, selling music only with his unusually complex techniques. The beef started in 2009 and reached its peak in 2016 with the release of Fler's EP "Bewährung vorbei" and Kollegah's 18 minute diss track "Fanpost 2". The feud ended in 2017 when Fler became friends with rapper Farid Bang, who is also a close friend and frequent collaborator of Kollegah.
Like American rapper Notorious B.I.G., Fler is also known under the pseudonym Frank White.
Version History:
Lists Featuring Fler
Related Lists
Top Ten Songs from Fler's "Vibe"