Top 10 Foods to Stay Healthy In the Summer
Lybrate
Its very hot all over India. Here is a list of best cooling foods that will keep you hydrated and energetic during the draining summer heat.
Shared as a #HealthTip by Dr. Chandra Shekar on Lybrate. To know more about health or ask health question to a doctor, post your question at : www.lybrate.com/questions/ask
The Top Ten
1
Watermelons
Watermelons have more water than pulp and are easily available. Not only will this relax you but also hydrates you at the end of a very tiring day. - Lybrate
2
Cucumbers
With less than 20 calories in a cup of cucumbers, this hydrating food is ideal to carry with lunch boxes to work, or eat at home. They cool and hydrate you at the same time. The seeds are also known to be high in nutrients and health benefits. - Lybrate
3
Tomatoes
Ketchup with my fries... Got it. - keycha1n
Tomatoes and their health benefits are widely known. They cool your stomach and hydrate you. Tomatoes are also good for diabetes and cardio-vascular problems, and are a rich source of many nutrients like dietary fiber, vitamins - C, A, E, K and B6, potassium and many more. - Lybrate
4
Lemons
Lemon is a super food. Mixed with water, in different temperatures, it helps in weight loss to combating dehydration. Mixed in water with a pinch of salt and a spoonful of sugar, the lemon water mixture is known to cool, energise and hydrate the body. - Lybrate
When life gives you lemons, you make lemonade! - JaysTop10List
5
Melons
Just like watermelons, melons and muskmelons too have high water content. The fruit is said to have 90 percent water apart from the nutrients. - Lybrate
6
Curds
This is a staple in most Indian homes. Store bought or homemade, it is good to eat a small bowl full of curd every day. A delicious coolant, you can spice it up any way you wish to - by adding fruits to it, or by adding masalas or by eating it straight with just a tiny pinch of salt. - Lybrate
7
Coconut Water
It is highly recommended for students and professionals who are out in the sun, during the day. An immediate energizer, coconut water can be your savior from heat spells as it is easily available at roadside much to the benefit of folks who have to be out in the heat. - Lybrate
8
Apples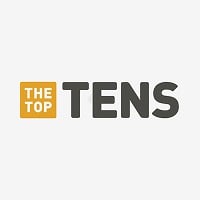 An apple is a sweet, edible fruit produced by an apple tree. Apple trees are cultivated worldwide and are the most widely grown species in the genus Malus.
Apples are basically good for any season. They can help you not have cancer.
9
Onions
Red onions in particular are known to have very high water content. Include them in your meals or have them raw, how you eat is up to you. - Lybrate
10
Buttermilk
Easy to make and easily available in the market, buttermilk can be customized as per individual taste. It is light on the tummy, cools and dehydrates the system. - Lybrate
The Contenders
11
Mint
An inexpensive herb, mint has amazing cooling qualities. Churn it into chutney or just drop a few leaves into your bottle of drinking water, these leaves will keep your insides cool and mind fresh with their mild fragrance. - Lybrate
12
Celery
With water content of 95 per cent, celery contains essential nutrients that keep you going during the hot weather. - railrestro
BAdd New Item