Top Ten Foods That Want to Make You Throw Up
The Top Ten
1
Spinach
Spinach is overhated, it's actually great when you make it the right way.
What? I love spinach!
Popeyes arch enemy sad this lol
What... I love spinach - benhos
2
Brussel Sprouts
These are disgusting
These taste so bitter but I can handle them ONLY if they are duped in mashed potatoes, sweet potato casserole, or gravy
My grandpa wanted me to try one of these stupid greens balls of death at Thanksgiving and I tried it and almost threw up - Derp_88
Brussel Sprouts should be illegal everywhere in the world. - RickyReeves
3
Coconut
I disagree with this being here - DrayTopTens
REALLY? I love coconut!
Irish potatoes are good though
I never liked coconuts. Also their smell is not nice and it just wanna make you throw up
4
Asparagus
Its taste good but make my pee pee smell
You are right about this one
WHAT THIS STUFF IS AWESOME WHO PUT THIS ON THE LIST?
5
Creamed Corn
THIS IS DELICIOUS! >:(
Just the thought of this makes me want to blow chunks. Had this when I was a kid with the flew and it looked the same coming up but a little more sour.
6
Peanut Butter
Only if you eat too much also I'm eating peanut butter right now
I hate the smell and taste of peanut butter so much but so many people love peanut butter - Ajkloth
I love peanut butter! I don't like straight peanuts too much but this stuff is the best
I only like peanuts with the butter nasty
7
Prune Juice
Prune juice is a drink - DrayTopTens
Sorry to say, but it's so disgusting! - BettyBoopFan58
Prune juice is so gross! #BanPruneJuice - JaysTop10List
8
Mushrooms
Just the texture. Either slimy or paper that never absorbs water. First hand I did throw up
Oh yeah! But almost everything in the top ten are awesome. What is wrong with you guys!?!? - istooduptoabully
Mushrooms are disgusting. They smell bad. They look gross
The flavor is good, but that texture... I cannot STAND it! - Antifi
9
Squash Soup
What? I LOVE butternut squash soup! >:(
This soup is so nasty why it smells bad
10
Limburger Cheese
Cheese is the nastiest thing in this world! The smell, the taste. I gag as I type
That first comment made me blew me away and he is being extremely dramatic. How can cheese be that bad?
To be honest all cheese, I HATE. My least favourite food, I'd be more willing to eat a cooked bug than a block of cheese again (and I'm not exaggerating, I'm serious! ). I hate all types of cheese including this one. Even ate a cheese flavoured biscuit and threw up...
Fudge u cheese is good. - Extractinator04
The Contenders
11
Yams
I hope this is a joke.
THEY'RE GOOD. - Extractinator04
12
Fruitcake
WHHAT THIS IS VERY GOOD BUT NO RAISINS I'm ALLERGIC
13 Beets
14
Peanut Butter Cookies
What you talking bout, these is dang yummy
I think peanut butter cookies are delicious.
They're sooo good
But they're cookies!
15
Pecan Pie
I have an aunt who makes this very good. It depends on where you get it from!
16 Green Peppers
17 Green Bean Casserole
18
Cheesecake
I hate it but to be honest, I hate it only because of the cheese... The texture and the airy and puffy feel in your mouth is angelic.
I love cheesecake. Cheesecake is my favorite type of cake.
I love cheesecake!
This is Marilyn Manson's favorite food
19
Pork
It has little worms in its even when it is cooked
You can get tapeworms from pork. - Haumea
20
Cooked Carrots
"******** try cooked carrots you'll love them"-Said everyone ever
21
Pizza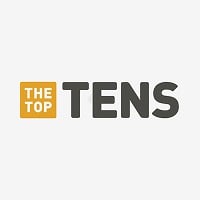 Pizza is a yeasted flatbread generally topped with tomato sauce and cheese and baked in an oven. It is commonly topped with a selection of meats, vegetables and condiments. The term was first recorded in the 10th century, in a Latin manuscript from Gaeta in Central Italy.
Pizza? Are you all insane this is the most delicious food in the Galaxy everybody loves it
You have got to be kidding me!
SCREW YOU THE ONE WHO ADDED PIZZA TO THIS LIST PIZZA IS LIFE
22
Sardines
Dad eats them daily
23 Tomato
24
Rice Pudding
I hate this
It just looks like baby spew
25 Okra
26 Coleslaw
27 Meatloaf
28
Bananas
I hate banana breath
Only if it's over ripe
WHO EVER PUT THIS you ARE DISRESPECTING BANANAS
29 Cucumbers
30 Eggplant
31
Lobster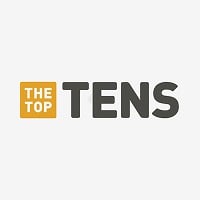 Its gross and makes me want to throw up even the name does not sound appetizing :(
32
Chicken Noodle Soup
I didn't not know if this is an unpopular opinion but yeah. :/
33
Whipped Cream
W-what? This stuff is AMAZING especially on PIE and in hot COCOA
HOLD ON A SECOND... WHIPPED CREAM? YOU GUYS ARE CRAZY!
34 Cheese
35 Sprouts
36
Garlic Bread
What? Garlic bread is so delicious and healthy (but I agree that it gives you terribly bad breath. )
I love garlic bread
Garlic bread is so good! - Pegasister12
I hate garlic bread
37
Corn Dog
This stuff is gross
38 Balut
39 Garlic
40
Bacon Bits
They made me throw up once when I was a kid
41 Chitlins
42
Barfi
I haven't tried it, but having barf in it's name makes me not to eager to eat this. Plus I Googled it up and it doesn't look too appealing. Although I probably shouldn't judge a book by it's cover...
43 Lettuce
44 Beans
45
Animal Crackers
Don't know why but every time I eat em they make me feel woozy. I find them gross
46
Leeks
I almost threw up when I tried this once
47 Kale
48
Oreo Cookies
Ew! I espessially hate the mint ones. Once when I was a teenager it made me barf.
49
Broccoli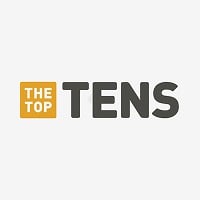 Vomit on a stem.
50 Artificial Maple Syrup
PSearch List