Top Ten Football (Soccer) Goalkeepers
The Top Ten
1
Gianluigi Buffon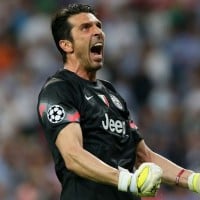 Gianluigi "Gigi" Buffon is an Italian professional goalkeeper who plays for and captains both Serie A club Juventus and the Italian national team.
He's the best goalkeeper ever seen... He deserve to be the number 1 on the list as he deserve to be a number 1 in the world.
Buffon well be the best and is always the best, better than casillas, casillas just happens to be in a good team, that doesn't make him good!
Simply the best. Maybe his skills are in par with that legendary Ravelli, but still I'll choose buffon over him
By far the best goalkeeper in the world, he may not make the flashiest saves but he doesn't need to, he is always aware of his position and covers the shooting angles like nobody's business and anyone that knows football(soccer) understands that when you cover the angles well there is no need to dive - Crls23
101 Comments
2
Iker Casillas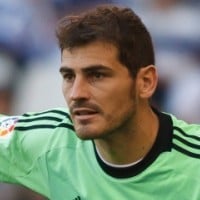 Iker Casillas Fernández is a Spanish professional footballer who plays for Portuguese club Porto and the Spain national team as a goalkeeper.
CASILLAS IS FANTASTIC, AMAZING, MAGNIFICENT, GOALKEEPER I THINK THAT SPAIN ARE ONE OF THE LUCKIEST INTERNATIONAL TEAMS TO HAVE HIM HE COULD EVEN SAVE A SHOT FROM FERNANDO TORRES EVEN IF HE IS NOT FOCUSING, THOUGH FERNANDO TORRES IS ONE OF THE BEST STRIKES IN WORLD!
Iker Casillas is so short compared to Van der Sar and other top goalies. Yet he still can dive and block shots better than most. That's why he is the best goalie in the world.
Casilias of cause, he is the spirit of Real Madrid
Casillas is the best goalkeeper the world has ever seen. He can save shots from any angle. He has been in Madrid since 1999 and he is my inspiration and that s why I love him so much and that s why he is my NUMBER ONE!
110 Comments
3
Peter Schmeichel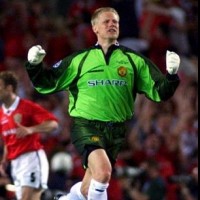 Peter Bolesław Schmeichel is a Danish former professional footballer who played as a goalkeeper, and was voted the IFFHS World's Best Goalkeeper in 1992 and 1993. He is best remembered for his most successful years at English club Manchester United, whom he captained to the 1999 UEFA Champions League ...read more.
He is very good goalkeeper he most save in Manchester united. And is very good goalkeeper in Denmark. He is very good goalkeeper in Manchester united and Denmark I like Peter Schmeichel. He is very good goalkeeper
Ever time
Man United Legend
I was just 2 years when he retired but still inspired by his videos!
Best goalkeeper ever, aside with Lev Yashin. His great and spectacular diving catches made him a legend. He even led the danish national team to their only European championship title. This is a real hero.
Changed the art of goal keeping, gave his teams confidence to show their personality but suffered no fools. His shear presence on the field gave the opposition little hope.
31 Comments
4
Manuel Neuer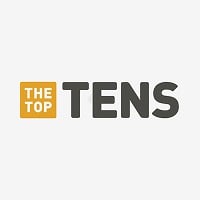 Manuel Peter Neuer is a German professional footballer who plays as a goalkeeper for Bayern Munich and the Germany national team.
He is the best
Why is he seventh, he should at least be no.3, he won the golden glove in 2014 world cup Brazil, best German player of the year and he's one of the three best contenders to get best player in Europe.
Neuer should definitely be #1, best goalkeeper in Fifa 18
Has anyone forgotten how good this boy is? Maybe not number one, but I thin certainly worthy of a top ten or something! - xyz5100
62 Comments
5
Edwin van der Sar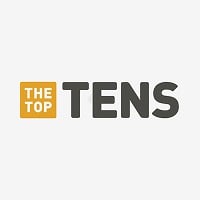 Van Der Sar... Is an inspiration...
Van Der Sar Living Legend...
He Is World Class Goalkeeper...
The Flying Dutchman...
The underrated flying Dutchman. His inhuman reaction speed and eye-hand/leg coordination are incredible. Not to mention his solid kick.
Nice player
He really showed how goalkeeping is done go go van der sar

All the Dutch goalkeepers are very good. It's a shame that this legend stopped with soccer. But look to other Dutch goalkeepers which are really brilliant and all in a good soccer competition: Maarten Stekelenburg, Michael Vorm and Tim Krul, and don't forgot all pretty young keepers. And the coming Dutch goalies: Sergio Padt and Erwin Mulder. Thumbs up for Edwin and the Dutch!
44 Comments
6
Petr Cech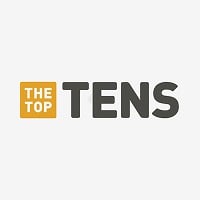 Petr Čech is a Czech professional footballer who plays as a goalkeeper for English club Arsenal and captains the Czech Republic national team.
Great goal keeper. Has proved himself in coming back from a serious injury and still playing at a high level.
there is no one like cech, he is chelsea's best and best in the world
he definitely gets my vote
He is the best, he saves a lot of goals then punts then chelsea scores and they hug Cech
He had an injury to his brain because he had a weak skull because he was a triplet the funny thing was during the game the substitute goalkeeper became unconscious so john terry had to play goalkeeper. The happy thing is he survived this life ending injury and in my mind the best go lie in the world!

NUMBER 1 GOALKEEPER IN THE WORLD NO QUESTION
54 Comments
7
Lev Yashin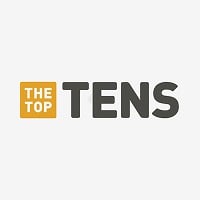 Lev Ivanovich Yashin, nicknamed the "Black Spider" or the "Black Panther", was a Soviet-Russian football goalkeeper, considered by many to be the greatest goalkeeper in the history of the game.
He saved 156 pens 276 clean sheets
Ballon for winner eruos winner he score goal to goal
This guy revolutionized the keeping position. before him the keeper was just a final defender, with him, the keeper became something more which was a vital player in any team. he holds a huge record of clean sheets and is simply the the black spider as he would not let anything beyond him and into the net.
Greatest goalkeeper to ever live. So far, Lev Yashin is the only goalkeeper to have ever received the Player of the Year Award. No one else on this list has managed that feat! Also, the rest of the Soviet team at the time were only half-decent, while all these other goalkeepers play for fanatstic teams with brilliant defenders. BEST KEEPER EVER!
Hes so good they made an award named after him
47 Comments
8
Oliver Kahn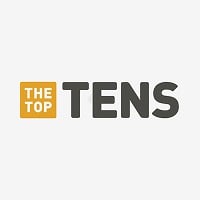 Oliver Rolf Kahn is a German former football goalkeeper. He started his career in the Karlsruher SC Junior team in 1975. Twelve years later, Kahn made his debut match in the professional squad.
he kept three penalties in the champions league final 2001 against valencia
2002 world cup German side was no doubt the worst German side ever and the only reason they got to the final was because of heroics from their captain Kahn

He is best goalkeeper in germany.
He won best player and best goal keeper in world cup 2002 at korea japan
He blocks almost everything. should be number 1. He help Germany get to final! Only problem was... Ronaldo (the Brazilian one) scored an amazing goal. - ifgy
25 Comments
9
David de Gea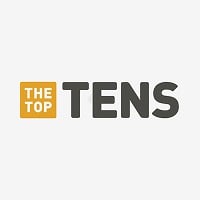 David de Gea Quintana is a Spanish professional footballer who plays as a goalkeeper for English club Manchester United and the Spain national team.
David should be first
He should definitely be higher up - Dandeman7
Gives hope to team
Awesome
27 Comments
10
Gordon Banks
He should be top 33, definitely.
won the world cup in 66. lost an eye and still produced sick saves. Greatest ever. Watch some clips

How? Just how is he not in the top 3 with Lev Yashin?
The English goalie in the 1966 world cup and he led his team to victory
6 Comments
The Contenders
11
Dino Zoff
The oldest man to lead Italy to glory
The oldest goalie ever to win the world cup.
Back then dino zoff was the best
He should be higher
12
Hugo Lloris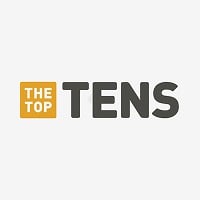 Hugo Lloris is a French professional footballer who plays as a goalkeeper and is the captain of both English club Tottenham Hotspur and the French national team. Lloris is described as a goalkeeper who "boasts lightning reflexes and good decision-making" and is "a formidable opponent in one-on-one situations". ...read more.
Lloris would never let in more than 5
Great stopper for TOT
Hugo lloris made a ton of saves in the group stage (France:7 Switzerland:6 Ecuador:4 Honduras:0 - ifgy
He has good reflexes not scared when another player shot
4 Comments
13
Thibaut Courtois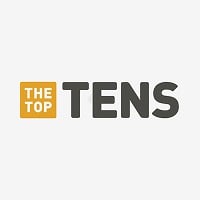 Thibaut Nicolas Marc Courtois is a Belgian professional footballer who plays for English club Chelsea and the Belgium national team as a goalkeeper.
He is best same as Belgium. Should be number 1
Should be number 1
Courtois is the best goal keeper in the world better than de gea
De gea sucks

go courtois
11 Comments
14
Guillermo Ochoa
Best Goalie EVER! - krpele10
Dude get on it he is the best and he is 22 he is still young
he is only 22 and he is leading his tem to the world cup

Best goalie he is the reason stars didn't lose against the world masters because he saved so many shots from Messi and drogbra yesterday at miami. That is why he is going to lead Mexico and his team to victory again in the gold cup like 2011 when Mexico won the gold cup against usa.
30 Comments
15
Ahmad Reza Abedzadeh
Behtarin darvazebane 20 sale akhir team melli
He was one of the best goal keepers in Asia, in addition his the best goal keeper in Iranian football history! He was a confidence bomb in Iranian national team!
I think the best footballer of soccer is Ahmad Reza Abedzadeh. He is the could be said as the king of football he is the number 1 player in the world of football. His shots are marvelous shots in the world. There is no way to defeat him
He best goal keeper
Eagle of Asia
21 Comments
16
Joe Hart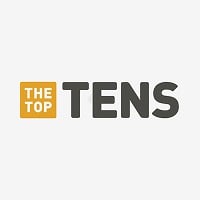 Charles Joseph John "Joe" Hart is an English professional footballer who plays as a goalkeeper for Premier League club Manchester City and the England national team.
I love soccer and Joe
Quality keeper but he's at Burnley now so maybe not quite better than De Gea, Lloris, Courtois, Gordon Banks, etc.
Joe is a brilliant young goalkeeper- home grown in the best tradition- started his career with Shrewsbury Town.
The best is yet to come!
He is young and great just wait and he will be king
16 Comments
17
Fernando Muslera
After he won 2011 the Cup with Uruguay, one of the best Keeper's in the world, maybe we can see him later in the Champions League with Galatasaray Istanbul, because in the turkish league I can't see much of him...
Way better than most of which are above him in this list, I think he is first or second in the world but not everybody gets to see him.
He is the best keeper of the world and his trainer is Claudio Tafferel, he was the best keeper of galatasaray and Brazil
He is so Good! The best keeper and his trainer is Claudio Taffarel...
5 Comments
18
Jan Oblak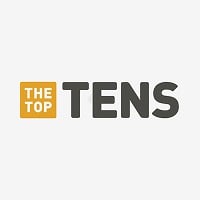 Jan Oblak is a Slovenian professional footballer who plays for Spanish club Atlético Madrid and the Slovenia national team as a goalkeeper.
Oblak is an amazing player and he is very underrated.
Slovenian legend
Very underrated. He is one of the main reasons why Atletico Madrid is one of the best Spanish clubs in Europe.
19
Higuita (Colombia)
Best. Goalkeeper. Ever. Heres a video to show how. Go to Youtube, and search Rene Higuita and click on the first option. Watch and you'll be amazed.
He can make goals from one goal to an other.
That keeper dribbles from one side of the pitch and scores free kicks! He should be #1!
He should be #15
1 Comment
20
Dida
He IS a legend, he IS the best goalkeeper, he STOPPED almost all the shoots from any angle, from any shooter, he could go out and in and stop every shoot, he could stop it without the hands, HE IS THE BEST, HE IS A LEGEND

I vote for dida because I support Milan
He is the most strong and super jump no goalkeeper can match his qaulity and many titles and not many goals coceeded
best
1 Comment
21
Samir Handanovič
He should be in 10th place
22
Neville Southall
Better than half the top ten, is this voted by kids?!
23
Victor Valdes
Victor valdes is a proper goalkeeper for Spain and Barcelona
24
Julio Cesar
Common he is way better than casillas, he is the best goal keeper ever casillas should be all the way the bottom and they should put a real goalkeeper in the top
Dude please stop watching football then. A person who says Julio Cesar is better than CASILLAS, he's either lost his mind, or he's born brainless! So you are either of them!
#1 should be first no one only the best make a goal on him he better casillas he saves 10 out 10 balls shot by the best striker he's the reason Brazil never never takes a goal he stops all shots inters lucky to have him
he is a great part in the team of brazil because he is the best goalkeeper

A Great Keeper, for both Inter and now Brazil
5 Comments
25
Amer Shafia
Amer Shafia deserves being of the top ten, even the best ever
I think he is the best goalkeeper ever
Great versatile goalkeeper known mostly to AFC and after his resilience in the qualifiers. Definitely best goalkeeper in Asia.
Amer Shafia is the BEST
3 Comments
26
Pat Jennings
Pat Jennings, the fact that he is adored by spurs and arsenal fans tells you everyth8ng you need to know. Northern Ireland's last line of defense on umpteen times. There are none better
Best goal keeper by far. European footballer of the year 1973. Examplary on and off the field
27
Reina
Reina is the second best Spanish Goalkeeper and there isn't much difference between him and Casillas. If you are a Liverpool fan then only you would know the kind of saves he pulled off in some matches.
To me best keeper in the prem, when he would leave liverpool, and I know that there are many TOP goal keepers around and when I say that, I mean Very good keepers like neure and lloris but when he leaves how can I put this... One of a kind goalkeeper without doubt he deserves to be in the top ten =)
Reina is a great goalkeeper. Well he is only number 3 in the Spanish nationality team but he does hi s job very very well at LIVERPOOL and is every time there when he is needing.
In my opinion, Reina is one of the best goalkeeper. he has a really good reflect and he can lead defender coordination with very good. GO REINA!
5 Comments
28
Artur Boruc
Boruc has proven in several countries that he can be the number one goalkeeper in a team. He took Frey's place at Fiorentina, he made several very good saves in the Champions League with Celtic, and he made a plethora of magnificent saves this season for Southampton, many of which were against top teams like Man Utd. , Man City, Arsenal, etc.
Boruc! My personal opinion is he should be in the top 3 because he plays good. Boruc with a wonderful save! Boruc honestly should be the worlds best goalie.
Brouc will save southampton
If you are a christian you must vote for artur because he is the holy goalie - tooly91
29 Felix Mieli Venerando
30 Andreas Köpke
31
Valdes
I love him.. He's so awesome
Plus he's from Barcelona! Laugh out loud!
I love him, my father loves him, my brothers love him
My sister loves him
And my mommy loves him
And the whole world loves him!
We all love him
Victor Valdes rules he the best goalkeeper ever and plays for the best team ever Barcelona with Valdes and Messi Barcelona undefeatable
Valdes rocks iker casillas can't even save a goal against barcelona! Laugh out loud
One of the main reasons why FCBarcelona is currently the Greatest club. He has broken so many record at Barca!
6 Comments
32
Michel Preudhomme
He was the World's Best Goalkeeper of the Year in 1994 and also the best ever!
33
Claudio Bravo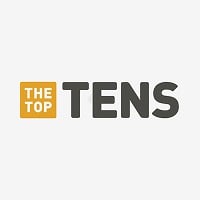 Claudio Andrés Bravo Muñoz is a Chilean professional footballer who plays as a goalkeeper for Premier League club Manchester City and the Chile national team.
Best goal keeper of all time and also the king of penalty shootout
Best soccer player of all time in goalie
Barcelona!
34 Bernd Leno
35
Peter Shilton
All 5 goals have been scored in him in 1 world cup he should be the first
He was Englands goalie when Maradona scored the hand of god, and he is a great goalie.
36
Jose Luis Chilavert
This was the most special goal keeper in the world best leader and made so many goals.
37
Gilmar (Gylmar dos Santos Neves)
Gylmar dos Santos Neves (1930-2013) known simply as Gilmar (with an i), was a Brazilian footballer who played goalkeeper for Corinthians and Santos and was a member of the Brazil national team in three World Cups (1958-1966). He was elected the best Brazilian goalkeeper of the 20th century and one of the best in the world by the IFFHS. He is remembered for his sober style on the pitch and his peaceful personality.
38
Thomas Ravelli
He is swedish
Who is this dude?
I do not know this dude - ifgy
39
Sepp Maier
Never really heard of him but apparently he is a great goalie and won the world cup in 1974 with Bayern Munich.
How can he win a World Cup with a club
Sepp maier number 6
40
Marc-André ter Stegen
The wall of Barcelona
BEST OF GERMANY GOALIE RIGHT NOW!
The best in the classico vs real 3-0
He is very good and starts on my favorite team... Barcelona and plays with Germany one of the best teams in the world right know
6 Comments
41
Fabien Barthez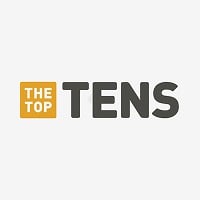 Fabien Alain Barthez is a French former footballer who played as a goalkeeper with Toulouse, Marseille, AS Monaco, Manchester United, Nantes and the France national team, with whom he won the 1998 FIFA World Cup and UEFA Euro 2000, and reached the final of the 2006 World Cup.
Second what he said!
Barthez >>>> Casillas > Buffon
Barthez: He's the best goalkeeper ever seen... He deserve to be the number 1 on the list as he deserve to be a number 1 in the world.
42
Shay Given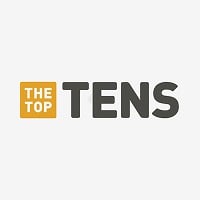 43
Nasser Hejazi
The king of Iran naser khan
He is best asian golekeaper in his time, he is iranian, he is dead in 2011
Naser khan hejazi tak ostoure football iran
He was the best in the world
6 Comments
44 Bert Trautmann
45
Salvatore Sirigu
He is a fantastic goalkeeper. He became the next Buffon
46
Keylor Navas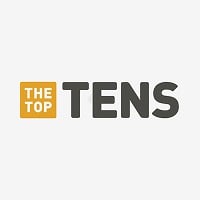 Keylor Antonio Navas Gamboa, known as Keylor Navas, is a Costa Rican professional footballer who plays for Spanish club Real Madrid and the Costa Rica national team as a goalkeeper.
Keylor Navas is surely one of the best goalkeepers it should be in a much higher rank than it is right now, he surely was the one that helped a lot to the team of Costa Rica to do so well in the 2014 world cup. And I amsure that he will be a great impact in the team of Real Madrid even he could beat Casillas, believe it or not
Really? He's calm, patient and a great guy, he deserves more, don't be racist just because he's from Costa Rica, a small nation in Central America
He doesn't deserves this spot, he should be rank higher. He was a king in World Cup 2014 for me he deserved the golden globe
Why is he ranked on this spot, he did a fantastic job in the 2014 world cup for Costa Rica. Nominated to the golden glove, he did a great job in stopping penaltis for his team. And in 2014 was transferred to Real Madrid. No doubt one of the best goalkeepers
4 Comments
47
Sergio Romero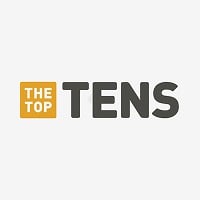 Sergio Germán Romero is an Argentine professional footballer who plays as a goalkeeper for English club Manchester United and the Argentina national team.
He is a great argentine goalkeeper
He should be in the top tens. he made plenty of saves in the final. Germany cheated again! Well... I think so. - ifgy
He great I hate this website
He is supposed to be on top 5 in FIFA world cup 2014 semi final penalty shootout with Netherlands he save 4 shoots all together and because of him Argentina won maneul neur should not have got the golden glove he did nothing romero should have got it
2 Comments
48
Tim Howard
He had 19 SAVES (on goal) against Germany world cup. if you reading in 2018 realize that's he's in his 40's now.
Jan Oblak is better get your facts straight site
This is bull he should be in the top ten! He is way better than most of these other guys! Who ever made it is not soccer smart!
Wait a minute Tim Howard is number 39?! Am I loosing my marbles or something?
25 Comments
49
Sanchez
This guy right here is one of the best goalkeepers in the world he would always be the best for us his fans
Oswaldo played on the best team ever, Las Chivas plus he is cute.
Fact: he's the best than ochoa and other golies Oswaldo Sanchez should be number one
50
Ricardo Zamora
He was a legend during the midwars years
PSearch List
Related Lists

Greatest European Football (Soccer) Goalkeepers of All Time

Best Football (Soccer) Goalkeepers (2017)

Best Football (Soccer) Goalkeepers of 2018

Best Retired Football (Soccer) Goalkeepers
List Stats
10,000 votes
155 listings
12 years, 285 days old

Top Remixes (59)

1. Iker Casillas
2. Edwin van der Sar
3. Gianluigi Buffon
fitzellforce

1. Oliver Kahn
2. Iker Casillas
3. Peter Schmeichel
d2796

1. Peter Schmeichel
2. Manuel Neuer
3. Dino Zoff
Minecraftman123
View All 59
Error Reporting
See a factual error in these listings? Report it
here
.