Greatest Football (Soccer) Players Before Pelé
ParasN2000
The Top Ten
1
Alfredo Di Stefano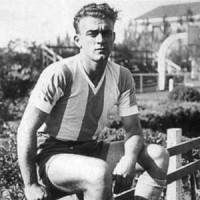 The only disagreement with the list maker is that there was no better player after Pele.
But I have to congratulate him for his new images as they present legends of the most popular sport in the world.
It may come across that way but this list wasn't set out go say that Pele is the best player. It was made because of not only how great he was but also how much of an icon and standout player he was. Also thank you. - ParasN2000
The greatest players before and after Pelé were Argentinian. - ParasN2000
A lot of voters are definitely quite young and have no idea who is Di Stefano. Also, the most popular sport in the world is not that popular in USA. So, a short description is obligatory.
Alfredo Stéfano Di Stéfano Laulhé was an Argentine professional footballer. He is regarded as one of the best footballers of all time, and is best known for his achievements with Real Madrid including five consecutive European Champion Cups (1956-1960).
Nicknamed "Saeta rubia" (blond arrow), Di Stéfano played in three different countries, won 13 top division championships and was 8 times top seasonal scorer. During his 21 year professional career scored a total of 514 goals in official matches (RSSSF).
He was awarded the Ballon d'Or twice and voted 4th, behind Pelé, Diego Maradona, and Johan Cruyff, in a vote organised by France Football magazine.
He's the only winner of Super Ballon d'Or awarded at the 25th anniversary of the tophy as he was more voted of any other player in these ...more
2
Ferenc Puskas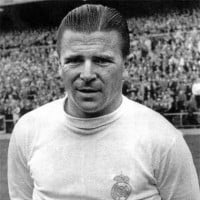 Ferenc Puskás was a Hungarian footballer and manager, widely regarded as one of the greatest players of all time.
Greatest Hungarian player ever. - ParasN2000
According to IFFHS (International Federation of Football History & Statistics) he is the best top division scorer of all times with 511 goals.
There's an 'intresting' story concerning this, as IFFHS announced (I think in 1995) that the best was Pele with 541 goals in 560 matches, second Josef Bican with 518 goals in 341 matches and Puskas third with 511 goals in 533.
A few years later IFFHS followed FIFA regulations and didn't recognize 470 goals of Pele as top division regarded them as regional and the same for Bican as his country was occupied during the WWII, so region of another country (Germany).
A lot can be written about these and FIFA policies are definitely involved.
RSSSF is more independent and reliable but FIFA recognize the IFFHS stats.
Continuing my previous comment about the top scorers of the top divisions worldwide, IFFHS announced a new list in 2018 changing again the stats and returned to 1990s first list.
So, Pelé returned to the first place with 541 goals, Bican second with 518 and Puskas third with 511.
My opinion :
I agree with the goals of Pelé, but he's not first.
Bican has scored 537 top division goals (RSSSF).
Puskas is widely regarded to have scored 514 goals.
That's why football statistics are very intresting...
3
Lev Yashin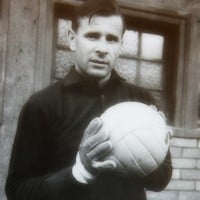 Lev Ivanovich Yashin, nicknamed the "Black Spider" or the "Black Panther", was a Soviet-Russian football goalkeeper, considered by many to be the greatest goalkeeper in the history of the game.
He was awesome - Metal_Treasure
4
Garrincha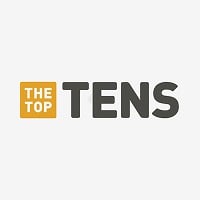 Manuel Francisco dos Santos, known by the nickname Garrincha, was a Brazilian footballer who played right winger and forward.
oh, yes! - Metal_Treasure
Manuel Francisco dos Santos, known by the nickname Garrincha, was a Brazilian footballer who played right winger. He is regarded by many in the sport to be one of the best dribblers in football history.
In 1958 and 1962, Garrincha won the FIFA World Cup with the Brazil national team. At the 1962 tournament, with Pelé out injured, he led the team to victory, received the World Cup Golden Ball for player of the tournament, the Golden Boot as leading goalscorer, and was named in the World Cup All-Star Team. In 1994, he was named in the FIFA World Cup All-Time Team. Brazil never lost a match while fielding both Garrincha and Pelé (50 matches).
In 1999, he came 7th in the FIFA Player of the Century grand jury vote and 8th in IFFHS voting (4th South American after Pele, Maradona, Di Stefano).
He is a member of the World Team of the 20th Century (FIFA).
5
Stanley Matthews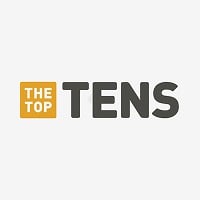 Sir Stanley Matthews was an English football player. Often regarded as one of the greatest players of the game, he is the only player to have been knighted while still playing football, as well as being the first winner of Ballon d'Or. His professional career lasted 33 years playing as an outside right.
6
Eusebio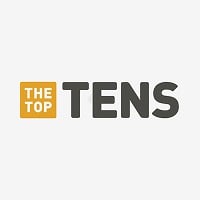 Eusébio da Silva Ferreira was a Portuguese footballer who played as a striker. Eusébio is considered by many as one of the greatest footballers of all time. During his professional career, he scored 733 goals in 745 matches.
He was a legend - Metal_Treasure
7
Giuseppe Meazza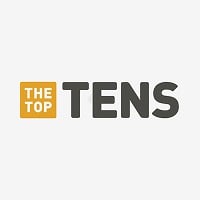 Giuseppe "Peppino" Meazza was an Italian forward, widely considered one of the best players of his generation, and among the greatest of all time, as well as being regarded by many in the sport as Italy's greatest ever player. Due to his technical skill, prolific goalscoring, and creative ability, he was often given the nickname "il genio" (the genius) by the Italian press during his career.
He played in two World Cups with the National team, won both of them and elected best player of the first one (1934).
San Siro, the principal stadium in his native city of Milan, which is today shared by two of his former clubs, Internazionale and A.C. Milan, is now officially called Stadio Giuseppe Meazza in the player's honour.
8
José Manuel Moreno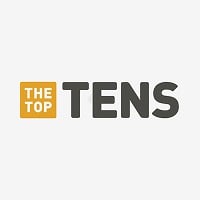 Nicknamed 'El Charro', Moreno was the first Argentinian football legend. He was an inside forward and played in 5 differend countries winning 12 top league championships.He's regarded among the best 5 South American football players of 20th century.
9
Ricardo Zamora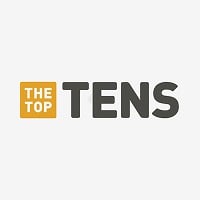 'El Divino' was a legendary Spanish goalkeeper of the midwar years,the best of the first half of 20th century. His professional career started aged 14 and played for both Real Madrid and Barcelona. During the civil war he played in France.
He was also the subject of controversy throughout his career which increased his fame. Some football experts regarded him as the best player of the first half of 20th century.
10
Juan Alberto Schiaffino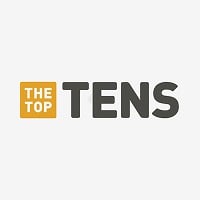 Best Uruguayan player ever.
The Contenders
11
Didi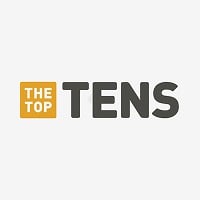 Waldyr Pereira most known as Didi was a real legend of Brazilian football. He participated in 3 World Cups, won 2 and was the best player of one (1958).
He's regarded by many in the 5 best Brazilian players of all times with Pele, Garrincha, Zico and Ronaldo.
12
José Leandro Andrade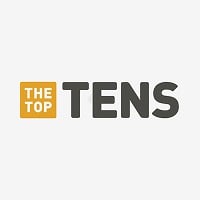 Nicknamed 'The Black Marvel' Andrade was an Uruguayan deffensive midfielder. He played for clubs in his country and Argentina and was member of the first great team in football history, the National team of Uruguay of the 20s: two gold Olympic medals, the first World Cup and three Copa America. He was recognised as being the first black international football player to play Olympic football. He was also nicknamed The Black Pearl, a name later used in reference to Pelé.
13
Héctor Scarone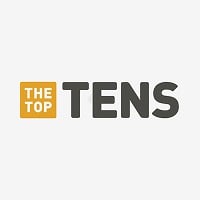 The best player of the first great team in football history, the National team of Uruguay of the 20s (two Olympic gold medals, winner of the first World Cup).
14
Josef Bican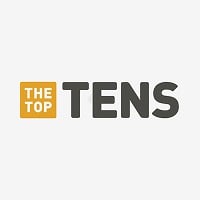 GREATEST SCORER OF ALL TIMES.
He scored 1,468+ total goals in his career, 805+ of them in official matches. At least 36 more official goals are to be verified increasing his numbers.He's the first of all times (second in total goals is G.Muller with 1,461 and in official matches Romario with 772).
When Pele scored his 1,000th goal (1969),Franz Binder (one of the few with more than 1,000 goals) said that 'if Pele scored 1,000 goals, then Bican had scored 5,000(! ). Bican was asked about this comment and said :'who would believe me if I say that I have scored 5,000 goals? '
Josef Bican was awarded the Golden Ball by IFFHS as the greatest scorer of the 20th century.
15
Fritz Walter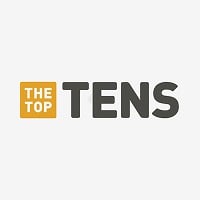 One of the greatest German players, maybe the second best after Beckenbauer.
Best player of the National team of his country that won the 1954 World Cup.
He was elected by FIFA as the best German player of 20th century.
16
Zizinho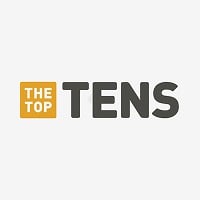 Thomaz Soares da Silva, also known as Zizinho, was a Brazilian football player, who played as an attacking midfielder for several Brazilian clubs and the Brazil national football team. He came to international prominence at the 1950 World Cup, where he scored two goals. He was also elected as the best player of the tournament.
He's still the all time top scorer of Copa America with 17 goals.
17
Jacinto Quincoces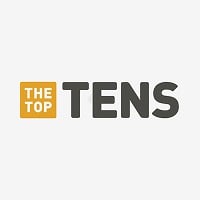 Jacinto Francisco Fernández de Quincoces y López de Arbina was a Spanish central defender. He is regarded as one of the greatest defenders of the pre-war era. He played 25 matches for the Spain national football team from 1928 to 1936.
18
Raymond Kopa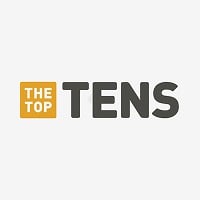 Raymond Kopa was a French footballer, integral to the French national team of the 1950s. France won the 3nd place (best till then) in the World Cup of 1958 having a great team and Kopa as a leader. At club level he was part of the legendary Real Madrid team of the 1950s, winning three European Cups. Kopa was a free-role advanced playmaker.
In 1958 Kopa was awarded the Ballon d'Or. In 1970, he became the first football player to receive the Légion d'honneur.
19
Imre Schlosser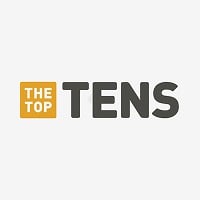 He was the first Hungarian icon and he is regarded as the best player of the world of the 1910s.
A very prolific forward scored 417 top division goals and he's still the second best of all times (since retired in 1928).
20
Arsenio Erico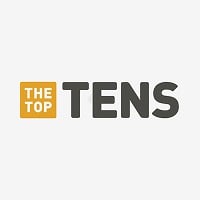 Greatest Paraguayan player ever. He was one of the finest players of 1930s, a prolific striker noted for his technique.
He played for 14 years in Argentina and scored 295 goals in the top league. He's still the top scorer of the country's championship.
P. S. This list includes images of a lot of great players of the past. It would be nice these images to found in other lists also (an example is the list Best scorers in football history which has a lot of these players in it).
21
Leonidas da Silva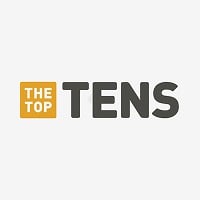 One of the greatest players and scorers of the first half of 20th century, top scorer of the World Cup of 1938. He was elected also the best player of the Cup, though his team didn't manage to get to the final.
22
Matthias Sindelar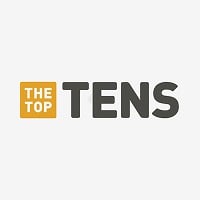 Matthias Sindelar was a great Austrian footballer who played as a centre-forward for the celebrated Austria national team of the early 1930s known as the Wunderteam, which he captained at the 1934 World Cup.
Known as "The Mozart of football" or Der Papierene ("The Paper Man")for his slight build, he was renowned as one of the finest pre-war footballers, known for his fantastic dribbling ability and creativity.
He was voted the 22th footballer of the 20th Century in the 1999 poll by IFFHS and was named Austria's sportsman of the century a year before.
He was capped 43 times for his National team scored 26 goals. Always refusing to leave his home country where he played for FK Austria Vienna (from 1924), Sindelar refused to play for Germany after Austria was annexed by Nazi Germany in 1938 (Anschluss). On 23 January 1939 both Sindelar and his girlfriend were found dead at the apartment they shared in Vienna.
23
Tom Finney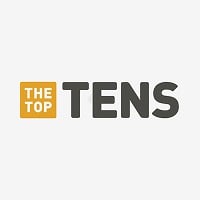 Sir Thomas Finney CBE was an English footballer who played from 1946 to 1960 as an outside left for Preston North End and England. He is widely acknowledged to have been one of the sport's greatest ever players. He was noted for his loyalty to Preston, for whom he made 569 first-class appearances, and for many outstanding performances in international matches.
He also played 76 times for English National team scored 30 goals.
24
Arthur Friedenreich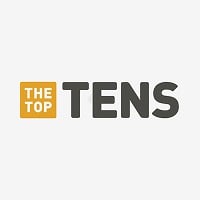 He was the first Brazilian icon and one of the greatest scorers in football history. 'The Tiger' scored a total of 1,329 goals in 1,239 caps in his 26 year career. This is unofficially reported,but if it's true he's the 3nd in football history after Bican and Muller.
25
Adolfo Pedernera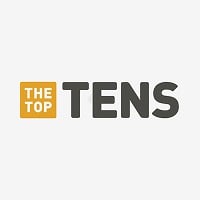 Adolfo Alfredo Pedernera was an Argentine football player who played as inside forward. He was widely considered to be one of the greatest world football players in the 1940s, as well as one of the Argentine players of all-time.
Playing for the Argentine Team he won three times the Copa América in 1941, 1945 and 1946, being awarded as the Best Player of the latter.
26
Jose Nasazzi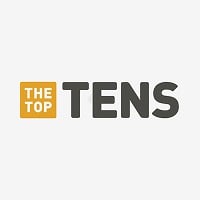 José Nasazzi Yarza was a Uruguayan footballer who played as a defender. He captained his country when they won the inaugural FIFA World Cup in 1930. He was elected best player of the Cup and twice (1923,1935) best player of the South American Championship (the predecessor of Copa America).
He was also gold medalist of the 1924 and 1928 Summer Olympics.
27
Sándor Kocsis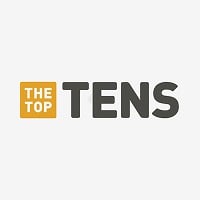 Sándor Péter Kocsis was a Hungarian striker member of the National team of his country known as Mighty Magyars. After the 1956 Hungarian Revolution, he moved to Spain where he became a member of the FC Barcelona team of the late 1950s.
He was top scorer of the 1954 World Cup with 11 goals. The overrall strikes for Hungary were 75 in only 68 games, the most prolific National scorer for players passed 43 caps.
World Soccer included him in the 100 greatest players of all times.
28
Obdulio Varela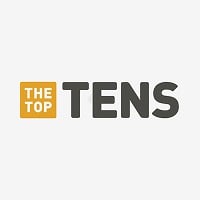 Obdulio Jacinto Muiños Varela was a Uruguayan football player, captain of the Uruguayan national team that won the 1950 World Cup after beating Brazil in the decisive final round match popularly known as the Maracanazo. He was nicknamed "El Negro Jefe" (The Black Chief) because of his dark skin and the influence he had on the pitch, especially during the unlikely victory over Brazil. He was of African, Spanish and Greek ancestry. He's regarded as one of the greatest classic holding midfielders.
Varela was internationally caped 45 times from 1939 to 1954.
29
Ademir Marques de Menezes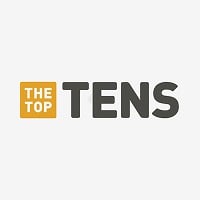 Ademir Marques de Menezes best known as Ademir de Menezes was a Brazilian footballer, regarded as one of the best centre forwards in the history of the Brazil national team: he scored 32 goals in 39 appearences including the 9 goals in World Cup of 1950 (top scorer). He was also the best player of Copa America of 1949.
30
György Sárosi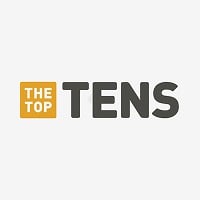 György Sárosi was a Hungarian football player, considered as one of the best players of the pre-war era.
He played as a second striker or a midfielder and he was a very prolific scorer (371 top division goals, 42 goals in 62 appearences for the National team). He was named the 60th European Player of the Century in the IFFHS' Century Elections.
BAdd New Item