Top 10 Biggest Winners of the 2022 NFL Draft
To end the Draft weekend as always. Traditionally will always be initially who looked like the winners and losers at first glance. We can have a good laugh overtime. With that said I liked what these teams did try to find guys who can be impactful players this upcoming season. Does it mean these teams will be great to look forward not entirely so.

The Top Ten

1 Green Bay Packers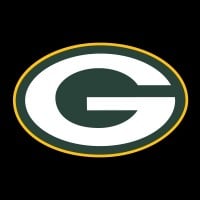 The Green Bay Packers are a professional American football team based in Green Bay, Wisconsin. The Packers compete in the National Football League as a member club of the league's National Football Conference North division. The Packers have won 4 super bowls and 13 NFL championships.
Packers crushed it in Free Agency, and they stabbed every rival in the heart with what they did in the draft was near perfection. You go bold with two defensive picks and getting fast to boot. Quay Walker will certainly be a guy on day 1 next to De'Vonadre Campbell. Devonte Wyatt is a fast defensive interior player. The problem is Packers run a 3-4 defense. He might be sharing reps with Kenny Clark unless they move him in Dean Lowry's spot knowing you just drafted Slaton. The only pick that was kind mixed for me. Outside of that no doubt Lambeau field just go much quicker on defense. It doesn't end there though. They had to address Wide Receiver, and history indicates the Packers have nailed their round 2 picks in a big way. Christian Watson was in my top 3 of Wide Receiver prospects. I definitely see him doing well with Rodgers throwing him the football. Romeo Doubs is another guy that can also help out alongside Watson as a new dimension is inserted. The offensive line was another ...more
2
New York Jets

The New York Jets are a professional American football team located in the New York metropolitan area.
The last two seasons I can't but be impressed by what the Jets have done since bringing in Robert Saleh. Ahmed Gardner can be a great shut-down corner transition. Garrett Wilson could become that trusty WR 1 guy to go deep down the sideline to. Trading back up to go get a big steal in Jermaine Johnson. Even if he isn't starting rightaway. You got amazing talent at the edge rusher position you invested highly in. Max Mitchell as a right tackle and falling where he did was almost too good not to go get. Man the random of Michael Carter and Breece has underestimated potential written all over it. This offensive line is getting better, and the running game could make a big jump along with Zach Wilson. Jersey fans have got to be on the edge of their seats right now realizing that this team could be a trendy team to not overlook in the AFC East.
3
Baltimore Ravens

The Baltimore Ravens are a professional American football team based in Baltimore, Maryland. The Ravens compete in the National Football League as a member club of the American Football Conference North division.
Baltimore does what they have always done best since 1996. Take the best player available and do not overthink it. Kyle Hamilton playing next to Marcus Wiliams. You got a top 10 Center in Tyler Linderbaum. You're hoping that David Ojabo comes back quicker than expected to help out Oweh. Travis Jones up the middle interior to create havoc alongside Calais Campbell and Michael Perce. They got more depth help in the corner position. Daniel Faalete is a Villaneuva-like clone if I could ever see it. While you have Morgan Moses. It's nice to have a great value backup guy right behind him. Outside of a botched Za'Darius Smith return. Baltimore is striking with a vengeance forevermore. As long as John Harbaugh doesn't play everybody in meaningless preseason games. They can climb back to the mountain top.
4
Kansas City Chiefs

The Kansas City Chiefs are a professional American football team based in Kansas City, Missouri. The Chiefs compete in the National Football League as a member club of the league's American Football Conference West division.
I'm overall very satisfied with what the Chiefs did in the draft. The McDuffie pick initially caught me off guard but I liked what we did getting a starting caliber Corner and Edge rusher in the first round. Skyy Moore I feel will fit in nicely in this offense. I don't mind the Cook pick and we got great value in Chenal and Kinnard who could also have an immediate impact. We needed help on defense more than offense which shows why we drafted heavily on that side of the ball. We got help in just about every area of need and what's even better is we got young guys on defense while the rest of the division got better in free agency with veteran talent we got better in the draft with guys who will be around for several years.
The Chiefs needed to score big after losing hard in the Free Agency. Starting with McDuffie to help out the secondary. Karlaftis to help out getting pressure with the quarterback. Skyy Moore has the speed you want in this Reid-styled offense. Unsure if he can match what Tyreek leaves behind but this is certainly what was needed to sell some hope for a team that has been to the championship the last 4 times now. They also grabbed nice value in guys like Leo Chenal and Darian Kinnard.
5
Seattle Seahawks

The Seattle Seahawks are a professional American football franchise based in Seattle, Washington. The Seahawks compete in the National Football League as a member club of the league's National Football Conference West division.
A team you might be surprised by how much I loved their draft process for once in Seattle. They didn't get cute with a Quarterback. They took what was best for the team and that was Charles Cross to play as their left tackle. Boye Mafe has a great chance to make a push to help out in the interior. Abraham Lucas can play opposite to Cross as their right tackle. Kenneth Walker going to Seattle was very intriguing. He was my top running back ranked. It is clear they are gonna rely heavily on the running game with he, Carson, & Penny. You have yourself 3 different sets of running styles. They doubled on corner in Day 3 which is great to see. Both of these guys have the potential to make an immediate impact. Especially Tariq Woolen a 6'4 corner is very rare to find in today's game. Now yes Seahawks are expected to not win too many games running the dice with Drew Lock. In the meantime building this team in unique ways I say this showed a lot of promise.
6
Houston Texans

The Houston Texans are a professional American football team based in Houston, Texas. The team competes in the National Football League as a member club of the American Football Conference South division.
While I did criticize their day 1 philosophy. They did address a lot of the most critical needs overall in this draft. They got their run blocking power in place. They got an extra runner. They got their tackling beast who I felt was the best pick in Christian Harris. Extra help in the secondary in Jalen Pitre. There's a lot of potential here with this class. The only one I'm the weariest of has to be Stingley Jr. Other than that building for the future, and testing out David Mills let's see how this goes with a veteran head coach who knows what it's like to build a culture.
7
Tennessee Titans

The Tennessee Titans are a professional American football team based in Nashville, Tennessee. The Titans compete in the National Football League as a member club of the American Football Conference South division.
I see 5 guys who can contribute next season for the Titans. Those 5 all got taken exactly right where Vrabel wanted them. Treylon Burks the last receiver taken in the 1st round was my top WR prospect ranked. I'm not sure if he is a clone of A.J. Brown. He will be the guy Tannehill will go to constantly. McCreary is a guy who completes the trilogy of a young set Corner trio. Titans defense overall played well with a ton of guys rotated. Petit-Frere has a chance to be a nice above average Right Tackle this team has had a hard time finding since Jack Conklin left. Maliek Willis falling as hard as 86th overall. Could be the greatest Greenroom fall of all time if he transforms enough on the bench to shock everyone. He has mobility skills. Just needs to fix the accuracy issues in college. Haskins outta Michigan is a tough bruiser running back who was one of the contributors to the Wolverine's great season. Having him behind King Henry isn't a bad thing at all. The tandem can be pretty ...more
8
Pittsburgh Steelers

The Pittsburgh Steelers are a professional American football team based in Pittsburgh, Pennsylvania, that competes in the National Football League. Pittsburgh Steelers have won the most Super Bowls with 6 which currently stands today.
A very good set of picks early on I would have been shocked if the Steelers didn't take a Quarterback knowing it was expected. Pickett has a chance to start rightaway. Another guy who could start immediately as their new WR 3 is George Pickens. He has a little character in him, but you know what. Mike Tomlin is the master of handling business as usual. The second closest is Andy Reid. DeMarvin Neal may not start a ton, but seeing Alualu is up their at age. Good value picks for the future. For this being Colbert's final draft I say this could end very well in a new era in Pittsburgh.
9
Buffalo Bills

The Buffalo Bills are a professional American football team based in the Buffalo–Niagara Falls metropolitan area that competes in the National Football League. Buffalo Bills had the longest playoff drought of any team which came to an end in 2017.
Buffalo may have had a much better off-season than the previous one in terms of finding more diamonds in the rough. They entered the draft with the least amount of need on the board needing extra juice on offense. James Cook could wind up being a big steal. Being the brother of Dalvin Cook, and playing alongside Devin Singletary. This tandem could be incredibly lethal. Khalil Shakir is another pick I like the idea of adding him as a backup opinion in place. Turning over to the defense. Bills got aggressive with the corner position, and I understand why. You wanna stop those elite Quarterbacks somehow, and someway. I say job well done. This is why the Bills are always gonna be contenders for the next few years with all the pieces in place.
10
New York Giants

The New York Giants are a professional American football team located in the New York metropolitan area.
Starting the list with the New York ''Football'' Giants. The Giants nailed their first two picks in the interior. Afterwards they turned their attention to the Offensive Line which is critical in this rebuild knowing that no matter what Danny Daimes does this upcoming season. It isn't a bad thing to build for the next guy to replace him with a much better crew blocking. The one thing I disliked was the early receiver pick I felt was very unnecessary.
BAdd New Item