Top 10 San Francisco 49ers Players of the 2017-2018 Season
The 49ers enter in the year to do much better, in which they can do under head coach
Kyle Shanahan. They may not make it in the playoffs, but they'll be a sleeper team a lot of people will be surprised about.

The Top Ten

1 NaVorro Bowman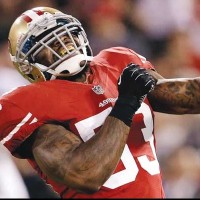 NaVorro Roderick Bowman is an American football inside linebacker for the San Francisco 49ers of the National Football League (NFL).
2
Carlos Hyde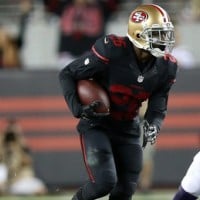 Carlos Hyde is an American football running back for the San Francisco 49ers of the National Football League.
Hyde can do no wrong as long as the Line can do its part Hyde can serve a purpose and run with that same purpose. ''Stay the course a thousand points of light'' - Dana Carvey Basically what I'm getting at is consistency needs to be there with Hyde.
Hyde has a lot of pressure, but I think he will do fine.
3
Joe Staley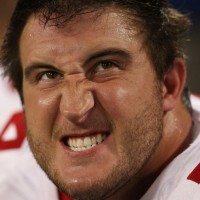 Joe Staley is an American football offensive tackle for the San Francisco 49ers of the National Football League.
Stanley is the 49ers best lineman since arriving with the team in 2007. 10 plus years with the team impressive. If only you had that great QB behind you where is that Steve Young at? Even Jeff Garcia was decent, the last time they had a good QB was in the early 2000's.
4
Solomon Thomas
The #2 overall pick who I thought was the best player overall might make the biggest impact this season. As bold as that sounds I've seen this gu he looks like future franchise player, but hey I could also eat my words with regret.
5
Reuben Foster
Speaking of draft picks here's much needed steal the niners needed, Foster was projected a top 15 type of pick, but for some strange reason he fell down near the end of the 1st round, and in the hands of team that needed a desperate man next to Bowman, and I applaud that. If this all works out well then the 49ers could slowly get resurrected by John Lynch based on defense next work on the offense next year.
6
Pierre Garçon
Garcon has served a solid role as a Wide Receiver whether he his mostly a #2 at best which he does a good job of when his given a chance his actually becomes incredibly good. Now time to prove you need to be that #1 option to get the ball, but it ain't going to be easy.
7
Elvis Dumervil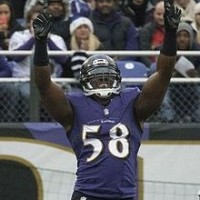 Elvis Kool Dumervil is a former American football defensive end/outside linebacker of the National Football League.
He did not exactly work out well with Baltimore, but going to San Fran really helps them dramatically with this pickup I say don't underestimate Dumervil he can be a great linebacker when his in a great system.
8
Eric Reid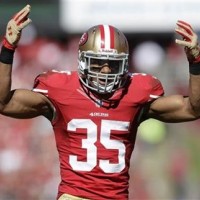 Eric Todd Reid is an American football safety for the San Francisco 49ers of the National Football League.
While he did do much which would be most safeties he does do the best out of that badly weakened secondary that needs more work that I do not think they addressed hardly. In the meantime he could step his game up.
9
Vance McDonald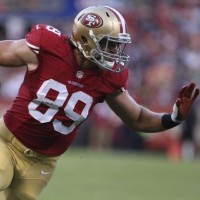 Vance Coman McDonald is an American football tight end for the Pittsburgh Steelers of the National Football League.
Still young for a TE, he could be a sleeper nobody could expect this year since who knows where Hoyer will throw to for the most part.
10
Tim Hightower
Hightower is one of those RB's that I always thought was overlooked, in his Arizona days I always thought he was good, and when he returned in New Orleans he played just as good as he started out which was very surprising for somebody in his 30's. If Hyde struggles I would not be surprised if they resort to Hightower which would not be a bad option.
The Contenders
11 DeForest Buckner
12
Jimmy Garoppolo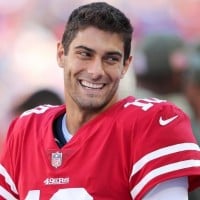 BAdd New Item