Top 10 Winners of the 2021 NFL Free Agency
While not quite over, seeing what has happened in these past few weeks. I now have enough of a reading to see who may have done themselves well. This list will cover teams that had to do what was necessary for stability and improvements.

The Top Ten

1 Tampa Bay Buccaneers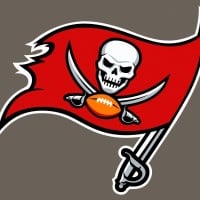 The Tampa Bay Buccaneers are a professional American football franchise based in Tampa, Florida. The Buccaneers currently compete in the National Football League as a member team of the National Football Conference South division.
Best Move: Retuning up the band back together

Worst Move: N/A
The super bowl champs have made it clear that everybody is coming back. Tom Brady being the team player he is doing what he can to save up a fixed deal for other players to stick around. I can't say they made any wrong moves considering every move they made is on point of what they needed to do. They just continue to build and upgrade in the trenches. They could do it all over again.
2
New England Patriots

The New England Patriots are a professional American football team based in the Greater Boston region. New England Patriots are one of the few teams to have 5+ wins in the Super Bowl.
Best Move: Spend that Money!
Worst Move: Retaining Cam Newton
Belichick has never been this active in free agency as he has been right now. I like the aggressive move going after anything fresh out on the market. Signing almost every need across the board using their cap space to amazing use. They have the draft capital to move up for a big name Quarterback potentially in a bidding war with two other teams towards the top. If they draft a rookie QB I'd give this Pats team a chance to not overlook.
3
Buffalo Bills

The Buffalo Bills are a professional American football team based in the Buffalo–Niagara Falls metropolitan area that competes in the National Football League. Buffalo Bills had the longest playoff drought of any team which came to an end in 2017.
Best Moves: Retaining Key starting offensive lineman/signing Emmanuel Sanders to replace the departured John Brown.
Worst Move: Signing Mitchell Trubisky to be Josh Allen's backup Quarterback.
Buffalo did a well done job retaining the good portions of their team to not let them walk into the market. With New England dead set on fueled cold revenge. The only way they don't do well is if Josh Allen went down then they could be in trouble.
4
Arizona Cardinals

The Arizona Cardinals are a professional American football franchise based in the Phoenix metropolitan area.
Best Moves: Trading up to get Rodney Hudson. Signing the likes of A.J. Green, Malcolm Butler, and Shawn Williams
Worst Move: No answers at the Tight End position. Arizona is making its stand with an impressive set of signings. From J.J. Watt to Malcolm Butler, the Cardinals are making the case to ascend the ladder. Now let's finish helping out Kyler Murray with protection and give him a new Tight End, and this team should be exciting to watch. Unless Kliff Kingsbury is indeed the problem.
5
Cleveland Browns

The Cleveland Browns are a professional American football team based in Cleveland, Ohio. The Browns compete in the National Football League as a member team of the American Football Conference North division. ...read more.
Best Moves: Improving the secondary/signing Malik Jackson






Worst Moves: Signing Takk McKinley
Browns keep on making more and more strong cases for me to believe in exactly what I see. Addressing the defense as best as they have in free agency. Getting a couple of Rams players in the secondary helps out Denzel Ward in a big way. Although they could have done better getting a better quality edge rusher. Still, there's a draft that awaits them. Hopefully, they fill the rest of the needs, and they could be indeed one of the odds on favorites I could be totally locked in on.
6
Washington Football Team

The Washington NFL team are a professional American football team based in the Washington, D.C. metropolitan area. In 2020, Washington after 87 years got rid of the Redskins trademark due do to it being labeled racist to native culture. It is unknown what name they will be given at this time.
Best Moves: Getting more supporting weapons for the QB
Worst Moves: Unable to find help at safety, linebacker, & Tackle.
I like what Washington is doing, there not going for big name players. Instead there going a different idea on offense. Fitzmagic gets a new starting gig which is what I was kinda suspected. It might be a good thing for Taylor Heinicke to learn from the journeyman. I mean last time we did this the last guy you took was a big bust which is no surprise by this franchise history in recent years.
Giving him Curtis Samuel, and Adam Humpries is genius. Getting some help in the secondary for Kendall Fuller on the opposite side giving him William Jackson. Now they fill out the rest of the needs. I'm sold at the fact this team could repeat as division champs seeing the others make some bizarre moves of their own. I could see them being better than a 7 win team especially from a veteran coach who build a great legacy in Carolina.
7
Kansas City Chiefs

The Kansas City Chiefs are a professional American football team based in Kansas City, Missouri. The Chiefs compete in the National Football League as a member club of the league's American Football Conference West division.
Best Move: Improving Guard blocking to make up the losses for the two tackles



Worst Moves: Having to cut three key figures (2 starting Tackles/Damien Williams) due to the salary cap.
Despite having to get rid of your weak sides, and a pretty disappointing cut in Damien Willaims. Chiefs managed to have enough space for two guards, kept Daniel Sorensen. Not too bad for the losses made. Just make sure to keep Mahomes upright.
8
Minnesota Vikings

The Minnesota Vikings are an American football team based in Minneapolis, Minnesota. The Vikings joined the National Football League as an expansion team in 1960, and first took the field for the 1961 season.
Best Moves: Addressing a glaring need at the corner/signing Dalvin Tomlinson
Worst Moves: Retaining Chad Beebe, & Stephen Weatherly. Lacking proper run blocking help at the guard position.
Unlike a certain other NFC North team, Minnesota actually addressed most of the problems from last season. Getting an extra piece (Dalvin Tomlinson) for the returning Michael Pierce to work with. Getting two veteran corners in Patrick Peterson, and a familiar face in Mackensie Alexander. This should help Jeff Gladney to improve his coverage as a CB 2, or 3. If they can get Kirk Cousins some help with guard blocking in the draft. This team could help Mike Zimmer live for another season if all goes right. It's all or nothing and Rick Spielman looks determined to fix the problems that occurred.
This honestly exceeded my expectations especially with the money they had we are playoffs contenders again now we just need to make sure Cousins doesn't die on the field because so far that O line looks ugly
9
San Francisco 49ers

The San Francisco 49ers are a professional American football team located in the San Francisco Bay Area.
Best Moves: Signing Alex Mack/retaining Trent Williams
Worst Moves: Traded away three 1st round picks for the 3rd overall pick in this year's draft. Retaining majority of that mediocre secondary. The good news is this offensive line just got better. The bad news is keeping your secondary will hurt especially in that division you play against some dynamic captains throwing the football. I can understand lit a fire on Jimmy G. This could work, unless you draft the wrong guy at 3rd of course. Solomon Thomas didn't exactly work out. Be very cautious if we look back on this.
10
Tennessee Titans

The Tennessee Titans are a professional American football team based in Nashville, Tennessee. The Titans compete in the National Football League as a member club of the American Football Conference South division.
Best Moves: Acquiring much-needed help at the edge rusher, linebacker, and cornerback positions.
Worst Moves: Lacking quality replacements for supporting wide Receivers/right Tackle. Tennessee had to focus on one side of their football team. I'd say they did a good job defensively replacing many of their obsoletes onto other teams. The focus should now shift on the offense for Ryan Tannehill needed much help around him. He is expected to be a popular choice to regress if they decide to not address the needs of weapons and protection needed to contend with Indy.
BAdd New Item