Top 10 Worst Performers from Week 11 of the NFL 2021 Regular Season
The Top Ten
1
Kaleb McGary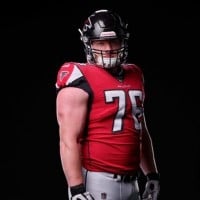 I mean the Falcons couldn't score a freakin point that's how bad that offense was. Granted they were missing Patterson, but the line was just so objectively that bad. When you see both Judon, and Van Noy doing the damage on how bad McGary is doing is so obvious as the replay keeps showing how much he is getting beat by that defense.
2
Brandon Shell
The former Jet now Seahawk, along with his teammates had a hard time getting Wilson enough time to find his receivers in this one. Notable the right side was giving up too much pressure from the likes of Jones, Simmons, and that incredibly linebacking core getting the job done.
3
Mario Addison
Granted the rest of the Bills team couldn't stop Jonathan Taylor, but he made Addison look like the biggest foo on the field the way he just puts him down was incredible and embarrassing for him.
4
Connor McGovern
McGovern came in lined up on the left side, and boy did that fail miserably. Chirs Jones came in after Dak relentlessly because of this. Not to mention Steele also had a tough time the last few weeks. The great wall that the Cowboys were having in the 1st half. Looks to be going down, and if they lose too many more games. The NFC East title could get stolen by the Eagles if there not careful.
5
Tim Boyle
Lions have shown they are good at running the ball, but cannot for the life of them pass the football at all. Tim Boyle had a terrible pre-season and frankly should of not have made the team and yet thanks to an injury he did. This team needs something in the passing game. Goff, Nor Boyle are gonna give you that winning chance. David Blough could do it. He has had his moments on Thanksgiving. Give the fans what they want. If you wanna win throw in the fan-favorite and let him get the reps over two guys you clearly can't win with barely or not getting to 100 yards of Passing.
6
Justin Fields

Yeah, the rookie has had a few moments he can shine, but a lot of bad ones too. He looked horrible against the Ravens. Andy Dalton coming in was big giving the team some hope they could pull off the upset seeing they were not giving Montgomery the load as expected. In any case, Da Bears still ended up losing in a choking collapse by the defense. He went out to a rib injury, and now Matt Nagy and for that matter, Ryan Pace's Jobs are on the line against the winless Lions if they are to fail on turkey day.
7
Ryan Tannehill

Ryan Timothy Tannehill III is an American football quarterback for the Tennessee Titans of the National Football League. He previously played for the Miami Dolphins from 2012 to 2018.
Ryan Tannehill was great the last two seasons. This season his numbers are not anywhere close to par. Mainly because of the offensive line at times giving up a ton of sacks or in this case, everybody around him is hurt. Houston was able to find a way to win early with the rain helping them come into play. By the time it stopped Tannehill still played awful throwing a total of 4 picks to Houston's secondary. Two of them fall to Desmond King the former Charger. Next week could be difficult to stop the reign of the emperor without Derrick Henry to close this game out how do manage to survive for long in that battle?
8
Devin Bush

Devin Bush struggled that night with a Chargers team that took full advantage of him and they did not fear anything going his way. Definitely didn't help with T.J. Watt out he had to have a heavy hand if they were to pull off the upset.
9
Rayshawn Jenkins
Jacksonville got beat inside out by the 49ers. Towards the end of the game Jenkins, one of the starting safeties snapped on Jajuan Jenning throwing a punch at him. This is almost as uncalled for as what LeBron did with Isiash Stewart on the same day just later that night.
10
Justin Franklin-Myers
Jets played a tight one, but one of the backups got penalized on a critical down they needed to get Miami to kick a field goal instead ended up being the game-winning touchdown pass to Myles Gaskin.
BAdd New Item