Top Ten Worst Power 5 College Football Teams of 2019
The Top Ten
1
Rutgers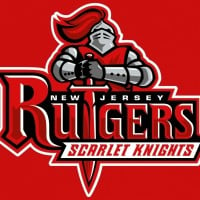 There is nothing special about Rutgers football. The only reason they even got in the Big Ten is because they happened to be in the New York T.V. Market area, but most people in New York don't even care about college sports, and since their athletic programs are terrible, the Big Ten didn't gain anything, neither did they get anything from Maryland (who also happened to be in a big market area).
2
Tennessee

The Tennessee Volunteers is a college football program that represents the University of Tennessee, located in Knoxville, Tennessee. As of 2019, the Volunteers have won 838 games, and six national titles (most recently in 1998). They have never won a Heisman trophy and are under second year head coach ...read more.
Loses to a sun belt school at home 38-30 in their first week. At least Rutgers can win games.

Update: As of 11/3/19 Tennessee is now 4-5 with wins against Mississippi State and South Carolina. They aren't the worst anymore.
Oh yes this is the worst power 5 school and whoever added alabama and clemson is a bad troll
Week 2: losing to BYU at home after being up most of the game is unforgivable
3
Oregon State

4
Ole Miss

The Ole Miss Rebels are the intercollegiate athletic teams officially representing the University of Mississippi.
Beating Arkansas is a huge win for them. They should drop out of the top ten worst.
5
Arkansas

Bad, Bad conference loss to Ole Miss week 2.
6
Louisville

7
Vanderbilt

8
Georgia Tech

At least Tennessee didn't lose to an FCS school at home
9
Kansas

The Kansas Jayhawks, commonly referred to as KU, are the teams of the athletic department at the University of Kansas. They are currently a member of the Big 12 Conference
Edit: Right when I think they're gonna be good again they do that... losing 12-7 AT HOME to Coastal Carolina... a team that was 0-7 vs power 5 opponents... and the fact that KU blew so many chances to win after Costal Carolina missed 2 field goals and an extra point. Should have been 19-7 which is pathetic
Losing to Coastal Carolina is horrible, especially with the fact that CCU missed 2 field goals...
How's KU above Tennessee?
At least they won their game.
HUGE REBOUND, with a win over Boston College by 24. Incredible Performance.
10
Illinois

Losing to EMU is a huge blow.
The Contenders
11
Missouri

They lost 31-37 to Wyoming... yes Wyoming
12
Texas Tech

13
Florida State

Losing to LA Monroe would've put them in the top 5. Willie Taggert will have a. Hard time struggling through the season
14
California

Nope. Beat a top 15 teams. Incredible Performance
15
Maryland

They totally took themselves off this list. Incredible performance will put them in the top 25.
They destroyed Syracuse at least
16
West Virginia

17
Alabama

The Alabama Crimson Tide refers to the 21 men and women varsity teams that represent the University of Alabama.
18
UCLA

19
Duke

Duke University is a private research university located in Durham, North Carolina, United States. Founded by Methodists and Quakers in the present-day town of Trinity in 1838, the school moved to Durham in 1892. In 1924, tobacco and electric power industrialist James Buchanan Duke established the Duke ...read more.
20
Arizona

21
Colorado

Nope. Beating Nebraska was amazing. Got them out
Taking it back... loss to Air Force has to hurt...
22
Purdue

They lost to Nevada...
23
Clemson

The Clemson Tigers are the athletic teams representing Clemson University. They compete as a member of the National Collegiate Athletic Association Division I level (Football Bowl Subdivision, primarily competing in the Atlantic Coast Conference for all sports since the 1953-54 season.
24
Michigan

The Michigan Wolverines comprise 27 varsity sports teams at the University of Michigan. These teams compete in the NCAA's Division I and in the Big Ten Conference in all sports except women's water polo, which competes in the NCAA inter-divisional Collegiate Water Polo Association.
BAdd New Item