Top Ten Franchises That Need Fighting Games
PeterG99
Fighting games normally have original characters, but every so often, an amazing fighting game with already licensed characters is released. With games like Super Smash Bros. , Marvel vs. Capcom, Playstation All Stars: Battle Royale, and Injustice: Gods Among Us, it's clear that licensed franchises are great subjects to fighting games. There are so many others that just NEED fighting games, and this list is dedicated to them (crossovers included).
The Top Ten
1
Marvel vs. DC
Street Fighter vs. Mortal Kombat may be overdue, but Marvel vs. DC is the next generation of overdue. These companies have been around with us forever, and since they've both been in fighting games AND COMIC CROSSOVERS in the past, there is no excuse... literally NO EXCUSE... for this not to happen. - PeterG99
If there was at least one game that had Hulk vs Superman, Spider-Man vs Static, Wonder Woman vs Captain Marvel, etc oh man that would be awesome.
It needs to happen
This would be epic! Marvel vs Capcom is alright,but I'd prefer DC vs Marvel(I prefer DC to Capcom),but Marvel and DC are rival companies so not much hope.It'd be awesome if they did this as Injustice 3,and introduced a huge roster of Marvel characters and a few more DC characters.
2
Street Fighter vs. Mortal Kombat
Come on Ed Boon, this is way too overdue! With the releases of Mortal Kombat vs. DC and Injustice, it's clear that you love crossovers, but if you love your fans than you have to do this! For years now, we've awaited this, hoping that one day, Ryu and Scorpion could officially fight. If it actually happens, you can expect to see yourself bathing in money. - PeterG99
V 1 Comment
3
Indie Games
Something Like Indie Game Battle? - Devonchi
Do I even need to explain? Can you not imagine a fighting game with characters like Quote from Cave Story, Tim from Braid, Commander Video, Super Meat Boy, Shovel Knight, Shantae, Alien Hominid, the Castle Crashers, Hatty Hattington, Captain Viridian... JUST THINK ABOUT IT! And if they have all these companies pitching in, they don't even need a Kickstarter campaign! And you can probably be able to play it on anything! How can you not want this!? - PeterG99
4
Star Wars
I understand that Star Wars has had several fighting games, but none of the games, and I mean NONE, were very good. Another attempt would be very welcome, and with the help of Disney, we'll surely be surprised. Seriously, Star Wars is one of the most famous, highest grossing, most beloved franchises of all time, and it needs a good fighting game! - PeterG99
That game was okay, but the series still has potential for a better fighting game, especially with Episode VII coming out. - PeterG99
5
Disney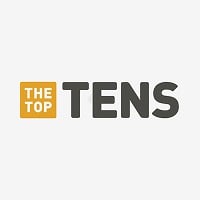 The Walt Disney Company, commonly known as Disney, is an American diversified multinational mass media and entertainment conglomerate headquartered at the Walt Disney Studios in Burbank, California.
Disney has been around since the 1930s, and since then, they've had lovable characters, amazing movies, and a dedicated fan-base. With the release of Disney Infinity, it's clear they understand crossovers, so why not a fighting game? Combine old Disney, new Disney, Pixar, and maybe even guests from Marvel, Star Wars, Kingdom Hearts, or even the Muppets, and you've got yourself a money-printing machine. - PeterG99
YES! You could settle grudge matches between your favorite characters to see who's the strongest!
6
Valve
After seeing that Melee intro parody with Valve characters, I've been thinking... this needs to happen! Not only will it have a massive fan-base, but to have things like the Portal Gun and Gravity Gun in a fighting game would make for one of the most unique ever made. Plus, Team Fortress vs. Counter Strike. - PeterG99
Yes, I can just imagine: GLaDOS against Chell... That would be awesome. - username34
V 1 Comment
7 The Legend of Zelda
8
Capcom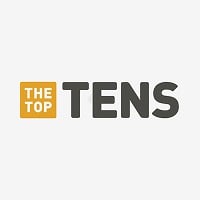 ...read more.
Capcom is the master of tournament fighters. The company has had PLENTY of crossovers in the past with Marvel and SNK, but to have a standalone Capcom crossover with the roster size of MvC3 would be amazing. Imagine a fighting game with all of the characters from all 3 MvC games, and more! - PeterG99
9
Final Fantasy
Final Fantasy is one of the most beloved video game franchises of all time with some of the most beloved characters of all time, so it makes sense that a fighting game happens, especially with the series failing is recent years. You can play as characters from all of the games, to make the Black Mage fight the White Mage or... better yet... make Aeris fight Sepiroth! Make him pay for all those tears! - PeterG99
It appears someone has never heard of Dissidia
V 1 Comment
10
Nicktoons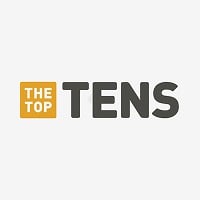 Cartoon Network had Punch Time Explosion, so why can't Nickelodeon have a shot at a fighting game? To combine the old, classic 90's Nick with the more modern Nick could give us the opportunity to battle with characters from SpongeBob, Ren and Stimpy, Danny Phantom, Invader Zim, and much more! Nickelodeon has made crossovers in the past, and now it's time for the ultimate one. - PeterG99
The Contenders
11 Mario
12 Mega Man
13
Adult Swim
100% YES Family Guy vs American Dad vs Cleveland Show vs Rick and Morty - Zindondiddlybop
Are you kidding? This would suck so... it has no poten... okay, this would be awesome! - PeterG99
V 2 Comments
14
Sonic the Hedgehog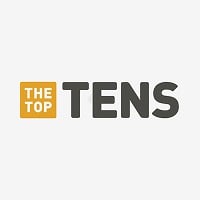 Sonic the Hedgehog, trademarked Sonic The Hedgehog, is the title character and protagonist of the Sonic the Hedgehog series released by Sega, as well as numerous spin-off comics, five animated shows, and an animated OVA.
Sonic the Hedgehog has had a few fighting games, and was even is Smash Bros, but to have a standalone 2D Sonic fighting game with an updated engine and better physics would give Sega so much money. This is also SEGA's chance to revive long-forgotten Sonic characters, like Tikal and the Tails Do... no, that's going too far. - PeterG99
15
Garo
A really obscure one for this list, Garo is a Tokusatsu series created in 2005 by Keita Amemiya (who was involved in various shows, movies and video games designs such as Onimusha 2 and Shin Megami Tensei 3 ). The series currently has 5 seasons, a few films and an anime (with a second one releasing soon). With it's wide range of characters, you could play as either a Makai Knight, a Makai Priest or the many established villains and Horrors. This series only had one game, but I would love to see a fighting game based on this series.
16 Pokemon
17 Clicker Heroes
18 Undertale
19
Microsoft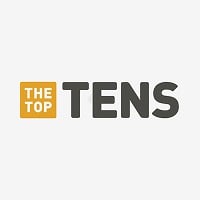 Microsoft Corporation is an American multinational technology company headquartered in Redmond, Washington, that develops, manufactures, licenses, supports and sells computer software, consumer electronics and personal computers and services.
20 Namco
PSearch List
Recommended Lists
Related Lists
Top 10 Video Game Franchises That Should Get a Fighting Game Spinnoff

Top 10 Properties that Need to Be Made Into Fighting Games

Top 10 Video Game Franchises That Need a Reboot
Top 10 Game Franchises That Need to Join the Smash Bros. Universe at Some Point
List Stats
100 votes
41 listings
3 years, 131 days old

Top Remixes
1. Indie Games
2. Marvel vs. DC
3. Street Fighter vs. Mortal Kombat
PeterG99
1. Street Fighter vs. Mortal Kombat
2. Marvel vs. DC
3. Adult Swim
htoutlaws2012
1. Mega Man
2. Marvel vs. DC
3. Mario
LISTMAKER73
Posts
Error Reporting
See a factual error in these listings? Report it
here
.