Top Ten Best French Rock Bands
The best french rock bands. Don't agree with the list? Vote for an existing item you think should be ranked higher or if you are a logged in, add a new item for others to vote on or create your own version of this list.
The Top Ten
1
Noir Désir
The only one I know. it sounds strange, but it's very good. I recommend it.
VERY GOOD BUT VERY DARK... SATAN IS THE GREAT INSPIRATION.
The best french rock band. Just sad that the singer and leader gone wrong :(
2
Téléphone
This band is obviously the best french rock band ever. They have pretty good riffs, good compositions, very rythmic songs. And I think they are the most famous french rock band in others countries.
3
Gojira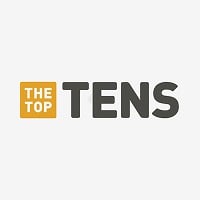 Gojira is a progressive metal band from Bayonne, France. The band was known as Godzilla until 2001. Gojira is composed of Joe Duplantier on vocals and rhythm guitar, his brother Mario Duplantier on drums, Christian Andreu on lead guitar, and Jean-Michel Labadie on bass.
There's so much substance in all of their songs, they have personality and come alive living within the listener - gravy
4
Magma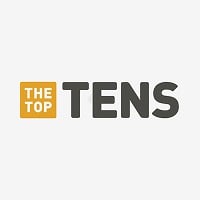 Magma is a French progressive rock band founded in Paris in 1969 by classically trained drummer Christian Vander, who claimed as his inspiration a "vision of humanity's spiritual and ecological future" that profoundly disturbed him.
Better than any progressive rock band from the entire world.
5
Trust
Their music is so violent, so protest! I love them. Their song "Antisocial" has been also sang by Anthrax, Children Of bodom and tagada jones!
6
Daft Punk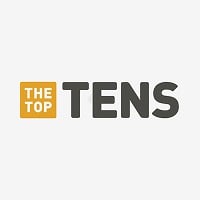 Daft Punk is a French electronic music duo consisting of producers Guy-Manuel de Homem-Christo and Thomas Bangalter.
7 Bérurier Noir
8
Indochine
To be honest this is the only french band I know. I know a respectful number of French singers though and I like their work. Thanks for making this list. I'm going to explore your recommendations now!
The best french band with Telephone.
9 The Dogs
10
Bb Brunes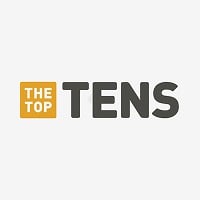 The Contenders
12 Skip The Use
13 Chunk! No, Captain Chunk!
14 Les Variations
15 Bijou
16 Phoenix
17
Eths
They have a unique sound that adds a disturbing element on certain tracks. I've heard almost every song from their early days as Melting Point to their newest album Ankaa. Their first three albums are golden, in my eyes. The riffs on the album Soma are excellent and have a nice groove. Their second album, Teratologie, is my second favorite album of all time and has an amazing tracklist of disturbing, and well crafted songs. Teratologie has contains my favorite song of all time, Anima Exhalare, which is a dark, atmospheric, and progressive beauty that is enjoyable on every listen. Their third album, III, is an amazing modern Metalcore album that can stand the test of time (along with their other albums). Their fourth album, Ankaa, is more experimental and a pretty big departure from their usual material, but still manages to have some great tracks. This band is honestly my favorite for a good reason, mainly because their addicting, have great live performances, great music, and an ...more
Brilliant technical metal that keeps getting better with each album - gravy
18 Saez
19 Les Chaussettes Noires
20
Kaïn
One of the only francophone bands that is mostly upbeat. Sounds very much like the American music I listen to.
21
Fairyland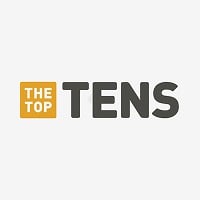 Fairyland is a symphonic power metal band from France created in 1998 by songwriters Philippe Giordana and Willdric Lievin in 1998.
22 Mano Negra
23 Les Rita Mitsouko
24 Les Wampas
25 Les Fatals Picards
26 Têtes Raides
27
HushPuppies
They are juste the French Arctic Monkeys! These guys are awesome!
28
Pleymo
Great French band. Try to find their album "Doctor Tank's Medicine Cake", it's awesome! - UltimateHybridX
29
Ange
There are the kings of the French progressive rock. - floflo79
30
Rinôçerôse
This duo has rocked since the 90s. No list is complete with out them.
31 Empyr
32 The Inspector Cluzo
33 Superbus
BAdd New Item