Most Friendly Girls' Generation Members
lovekwonyuri
The Top Ten
1
Yoona
Yoona. I think she is the most friendly in the other snsd member because she has thoughtful attitude. She always helps other people. - nana
If I have a friend like yoona, I think I become the most lucky women in the world. She is beautiful, kind-heart, funny, natural and take really care of other.
Yoona because she is close to every but yuri is her best friend. She wants to be there when someone need her and wants to comfort a friend when needed
Yoona is so friendly I like her sooo much I am a fan of her
V 9 Comments
2
Seohyun
Even Shinee minho said "Seohyun is the nicest of all the people he knows"
Seohyun's friends and unnies are very lucky to have her. I mean, she's so friendly and nice. She's very thoughtful and cares about others. She takes care of them.
V 4 Comments
3
Yuri
Yuri is. She's the kindest and friendliest, she's talented, pretty and funny.
Yuri's the friendliest ever... She's the brightest and most playful SNSD member. So how come it's always Seohyun?! - Yulhan
Yuri is the most open among the other members, she never get's involve with fights,
I wish I had a friend like her she is kind.
V 2 Comments
4
Taeyeon
Simple, kind, caring, strong!, no wonder she is not just the leader but KID LEADER!,
Taeyeon is friendly member number 1 in kpop girls. She is the best girl. So, I am still as her fan. I am sutae fan.
V 1 Comment
5
Tiffany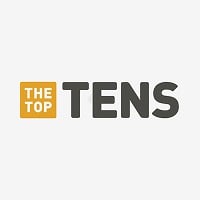 She always makes people feel welcome and she is very warm.
V 2 Comments
6
Hyoyeon
She is the most well liked member in SNSD and one can see that to know her, is to love her.
I think Hyoyeon is the most Friendly in the Group. She always care her bestfriend Seohyun. Even to Yoona. Also to other girls.
It's hyoyeon unnie because I think she is moodmaker.. She's major in making joke.. I saw it in youtube, many celebrities launghing n cherish when she making joke.. I like hyoyeon.. She's also not to sexy..
V 1 Comment
7
Sooyoung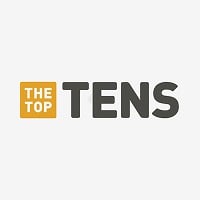 Choi Soo-young (born February 10, 1990), better known by the mononym Sooyoung, is a South Korean singer and actress. She was a part of the short-lived Korean-Japanese singing duo, Route θ, during 2002 in Japan. After returning to South Korea in 2004, Sooyoung eventually became a member of girl group ...read more.
Sooyoung interacts well with the other members. She is caring and well liked. And maybe its bcs of her personality too
Shes the best jokemaker of the gurls
Forever sooyoung
8
Sunny
You all have to admit that Sunny is the absolute best and friendliest and cuttest and prettiest and sexiest girl in snsd
9
Jessica
She is Very Friendly of all.. Good Woman Inside and out Very Conservative
Jessica is friendly, she also friendly to her fans and take care
Why is she last?!? She maybe a little blunt but that because she's just kind of socially akward but she's actually really sweet and full of aegyo
V 4 Comments
BAdd New Item
Recommended Lists