Top Ten Funniest Commentators on YouTube
TZHamblen
The Contenders: Page 5
81
Neebs Gaming
They make watching anything fun
V 1 Comment
82 Elpresador (The Beast)
83
CoryxKenshin
CoryxKenshin has a slowly growing YouTube channel, and is one of the most underrated YouTube's out there. Here are 10 amazing things about him and his channel.

10. He takes the time to actually edit his videos.
Unlike most gamers, Cory takes his time to edit his material. He puts effort into his content like no other YouTuber I've watched.

9. He's ACTUALLY funny
He doesn't need to curse or use sex jokes every five seconds. He can crack jokes at any time, whether it's about the game he's playing, or trying to "spit bars onto the mic." His sense of humor is corny but original. In the end, you're sure to have a good laugh once or twice by the end of his videos.

8. He is ORIGINAL
I don't think this guy really aims to be like other YouTube gamers. (I don't think anyone who starts on YouTube has any intentions to be like others at all.) It's the fact that, he doesn't follow certain YouTube gamer trends. His videos are funny in their own way.

7. ...more
CoryxKenshin should at least be in like the 70's or 80's. This dude is so underrated.
He deserves more love!
I like coryxkenshin because,he is funny and plays horror games and g dash.
V 1 Comment
85 Jesse Cox
86
GradeAUnderA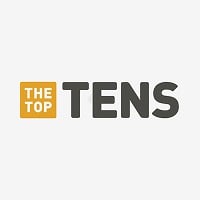 87
Blametruth
Take Pokemon and mix it with a lot of rudeness. this is what Blametruth is.
I simply love him.
V 1 Comment
88
keralis
Keralis is very genuine guy and is very interactive with his fans. He is also very silly and funny. He has a lot of catch phrases that his fans are constantly trying to get him to repeat. I think he is a very under rated youtuber. When he and his wife play games together, it is so funny! And he is very sweet to her which is a plus in my book. His Swedish accent is adorable and his wife and new born baby are cuties! He is the kind of guy you would love to hang out with and laugh with whilst gaming. Keralis is kind of a derp though and will be the first to admit it! You can tell though that he is having a blast and nothing ever seems fake or overdone with him. Check him out!
V 1 Comment
89
Whiteboy7thst
A great guy with an awesome personality both in the internet world and in real life
V 1 Comment
90
xCaliz0rz
One of the pioneers of commentating, with humor and a wide variety of gameplay to boot.
V 1 Comment
91
TheAuZZieGamer
Creative, Hilarious and Awesome!
V 2 Comments
92 MissMoonica
93
Markiplier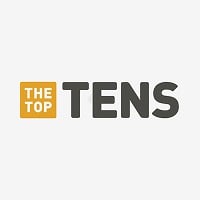 My MAIN gamer YouTuber! He's funny, and humor is awesome. ;w;
HE IS THE KING AT FNAF
94
LtCorbis
Hilarious 11 year old with the mental age of a 22 year old. Creates great metaphors and similes about the cancer on YouTube.
LtCorbis is an 11 year old girl with the brain of a male college student. She's awesome.
V 1 Comment
95 slamacow
96
Squiiddish
BEST Assassin's Creed commentaries as well as a bunch of other awesome commentaries for a wide variety of games.
V 2 Comments
97
ElRubiusOMG
He is one of the best Spanish gamers
98 EthosLab
99 Vinesauce (Vinny)
100
Ssundee
He I really engaging and funny
PSearch List
Recommended Lists
Related Lists
Top Ten Funniest Songs On Youtube
Top Ten Funniest YouTube Series
Funniest People In Vanoss's YouTube Crew
Top Ten Funniest YouTube Videos to Show to Elderly People
List Stats
5,000 votes
231 listings
5 years, 190 days old

Top Remixes (26)

1. PewDiePie
2. Michael from Rooster Teeth
3. Ray from RoosterTeeth
Yoshinaruto

1. PewDiePie
2. Cr1TiKaL
3. ChaoticMonki
PewDiePielover2000

1. PewDiePie
2. VanossGaming
3. Bajan Canadian
gannaz
View All 26
Posts
Error Reporting
See a factual error in these listings? Report it
here
.