Funniest Female Comedians of All Time
Apples007
This is the list of the funniest female comics. Some of them don't get the recognition they deserve so I am making a list to pay tribute to the many funny female comics.
The Contenders: Page 2
21 Stevie Ryan
22
Julia Louis-Dreyfus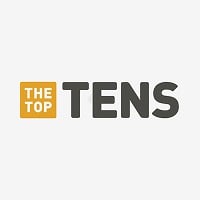 What the Hell guys? Most of the women higher up on this list have been heavily inspired by JLD, and women in comedy wouldn't be how they are today without her crazy and boundary breaking antics on Seinfeld. Even today, she has proven to be consistent in her hilarity over her nearly 4 decade long comedy career. She has won 3 Emmys for her performance in Veep (sorry, Amy Poehler), and she will continue to succeed throughout the year. To rank her this low on the list is an atrocity that leads me to believe that none of the voters on this page have the slightest understanding of the foundations of comedy.
V 1 Comment
23
Gilda Radner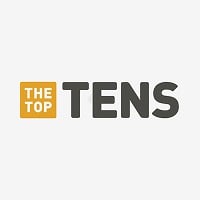 Gilda Susan Radner was an American comedian and actress. She was best remembered as an original cast member of the NBC sketch comedy show Saturday Night Live, for which she won an Emmy Award in 1978.
Gilda Radner was such a talented person and we were all so lucky to witness her incredible talent. It's hard to find a female sketch comedian nowadays that was not inspired by Gilda. She had her own unique comedic style that cannot be copied or replaced.
Oh, Gilda, you were BRILLIANT and we miss you terribly.
Gilda was hilarious on SNL!
RIP
24
Monique
She can just make you realte to her! Very likeable and charming. Plus when she laughs at her own joke you don't hate her for it because it makes the joke even funnier - Apples007
She tells some funny jokes.Monique is a good dancer and actress too.
V 1 Comment
25
Kathleen Madigan
Great comic, she is much better than the ones listed as the top 10,
Her delivery is perfect, and she pokes fun at everyday life.. LOVE her!
Love her! She delivers every time! You must check her out!
Funny
V 11 Comments
26
Melissa McCarthy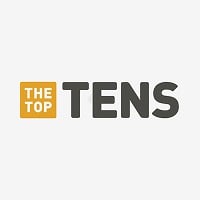 She is the best ever should in number 1. QUEEN of COMEDY yes she is
Deserves top ten just for her Spicer skits.
How is she not in the top ten!
Melissa is the best!
27
Natasha Leggero
She's fantastic! Should be higher up the list than this.
Agreed, she IS fantastic. Her delivery is spot-on!
28
Amy Schumer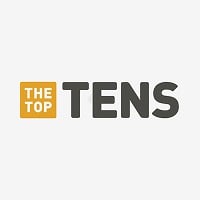 Amy Beth Schumer is an American stand-up comedian, writer, actress, and producer. She is the creator, co-producer, co-writer and star of the sketch comedy series Inside Amy Schumer, which debuted on Comedy Central in 2013 and has received a Peabody Award.
She's unreal. Her style feels exactly like the banter you'd have with your friends.
A dirty girl just the way I like them. And very hot.
Amy's show is fantastic!
Funniest stand up I have heard in a long time.Fantastic!
V 6 Comments
29
Amy Poehler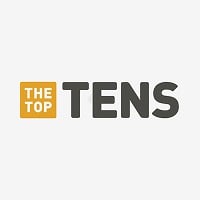 Sharp-witted blonde powerhouse! :D
classical
Amy Pohler contiues to be one of the funniest women on Television. Everything she does is great, and Park and Rec is one of the funniest shows on.
30
Chelsea Handler
Have you seen her show?! This woman has huge balls and I love her for it! She was the best thing that came out of "Girls Behavin Badly" - Apples007
Reading her books makes me laugh so much I can't finish the paragraph.
I watch her show all the time, and every time I watch one of her shows, I can't stop laughing! - garebear131
Not only is she irrelevant and a bit inappropriate she will make squirt and die hard.
V 1 Comment
31
Rosie O'Donnell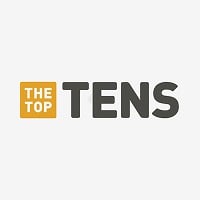 If she is funny enough to befriend Madonna (and stay friends with her *cough*, Sandra Bernhard *cough*) she's gotta be pretty funny!
SHE was funnier than lucille ball
32
Jo Brand
Easily the funniest female comedian in the UK.
33
Lily Tomlin
Wish she still performed. Thought she was truly hilarious.
V 2 Comments
34
Kate McKinnon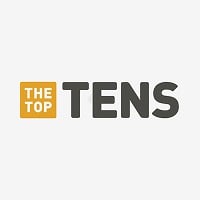 Kathryn McKinnon Berthold, commonly known as Kate McKinnon, is an American actress, voice actress, and comedian.
This is the best comic alive, male or female. Owns Saturday Night Live. The maker of this list is absolutely right that female comics don't get their due. One list has Larry the Cable Guy in the top 60 and Kate not even on the list. She has more talent in her pinky finger than that buffoon has in his entire body. Talk about someone who deserves top ten! There isn't a more talked-about comic on the planet.
A modern-day Lucille Ball or Carol Burnett! Her accents are the best! She takes physical comedy to a new level!
It's only a matter of time before she's top ten. The best and getting better every week.
Greatest comedian of all time.
V 3 Comments
35
Rita Rudner
Years ago when my sister was hospitalized, I brought her a tape of a Rita Rudner comedy routine. She laughed so much that other patients asked for the drugs she was on. She is again in the hospital and remembers how she enjoyed Rita comedy. Funny, healing comedy!
Should be in the top ten. One of the funniest comedians (male or female) that I have ever heard.
She should top the list, one of the funniest female comedians of all time.
Saw her years ago while in SF. Laughed so hard, I could hardly breath! She should be in the top ten. Loved the routine with her dog and the lamp shade!
V 2 Comments
36
Gracie Allen
Most People don't remember Gracie, the funniest lady that ever performed, But I do. She was the best one line artist that got on a stage.
Actually, Gracie should be at least in the top three, not 35th. Watch some Burns and Allen shows on You Tube then decide. She was so funny that George Burns decided to be her straight man.
The best timing and delivery. She was so good, that George Burns was her straight man. Find an old show and listen. Largely unknown today.
Funniest woman of all time. Very smart.
Look at or listen to her stuff. You'll see!
V 1 Comment
37
Kristen Wiig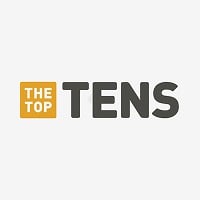 Unlike most of the women on this list, she does fabulous characters and embodies them all beautifully!
The best female comedian. She has the whole package
Kristen Wiig has the perfect mix of grace and goofball.
Carried the entire cast of SNL on her back in her final two years, only woman who could match Fred Armisen's unique weird style of humor and the two made a legendary duo for live sketch comedy. Almost wish she was his counterpart on Portlandia (even though Carrie Brownstein has proven to be incredible ).
V 4 Comments
38
Claudette Colbert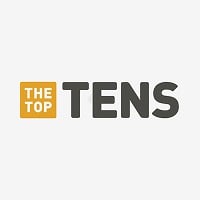 Claudette Colbert (September 13, 1903 – July 30, 1996) was an American film actress and a leading lady in Hollywood for over two decades, and has been called "The mixture of inimitable beauty, sophistication, wit, and vivacity". ...read more.
She was so sweet and innocent and funny in, "Ithappened One Night".
39
Rebel Wilson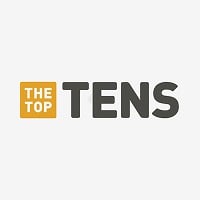 40
Bea Arthur
How this woman is not higher on the list, I don't know! She had such a dry and sarcastic sense of delivering comedic lines.
Such deadpan and sardonic humor. No one could do it like Bea!
PSearch List
Recommended Lists
Related Lists

Top 10 Funniest Stand-up Comedians

Top Ten Funniest Stand-Up Comedians In 2015

Top Ten Funniest Comedians
Funniest Comedians On YouTube India
List Stats
1,000 votes
80 listings
9 years, 149 days old

Top Remixes (6)

1. Joan Rivers
2. Roseanne Barr
3. Maria Bamford
afghanwhig

1. Ellen DeGeneres
2. Paula Poundstone
3. Joan Rivers
corebare32

1. Margaret Cho
2. Kathy Griffin
3. Ellen DeGeneres
TopTenMs
View All 6
Posts
Error Reporting
See a factual error in these listings? Report it
here
.